East Street Archives x Burton: A Collaboration Celebrating 90's East Coast Snowboarding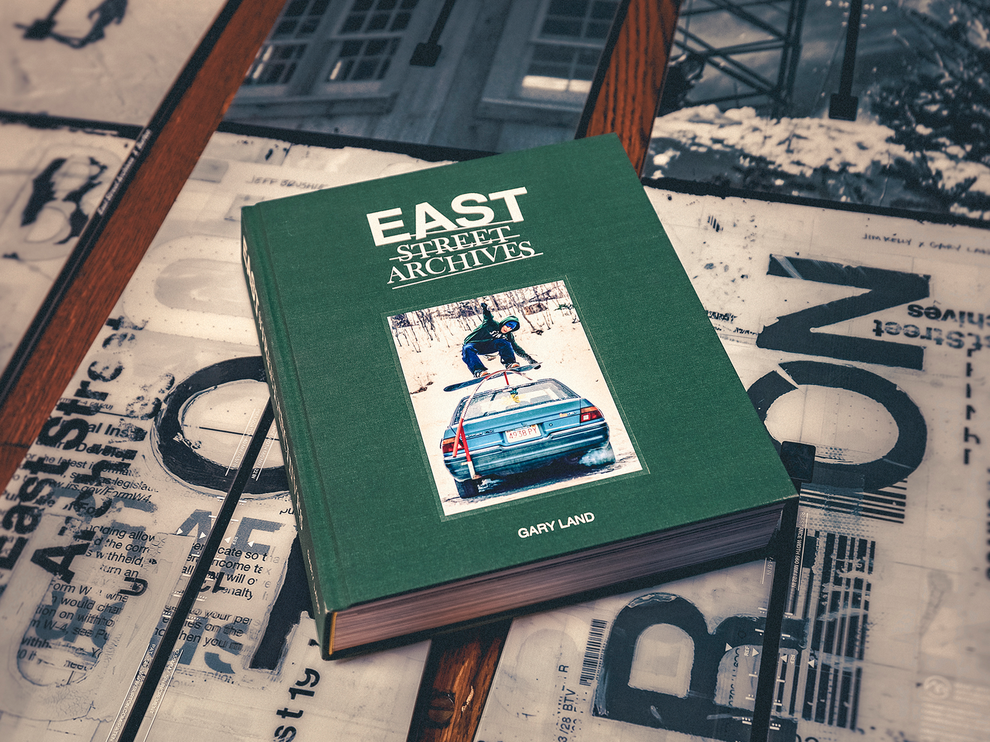 The Book
East Street Archives, a 437-page personal love letter to snowboarding. As an accomplished and award-winning director and photographer, Gary Land's career began with photographing his friends surfing and skateboarding in Virginia Beach, VA. In 1993, acting on instinct, he moved to Vermont where he fell in love with snowboarding, focusing his work around it. During the next several years, he traveled, shot endless bricks of film, forged life-long friendships, and refined his creative eye with each passing season.
East Street Archives delivers a raw and emotional look at Gary's journey through the lens of the golden era of East Coast snowboarding. Filled with iconic and never-before-seen 35mm images, the book captures the era's spirit, showcasing the riding and lifestyle of those central to the movement. A celebration of the heroes, personalities, and moments instrumental in building the current snowboard scene.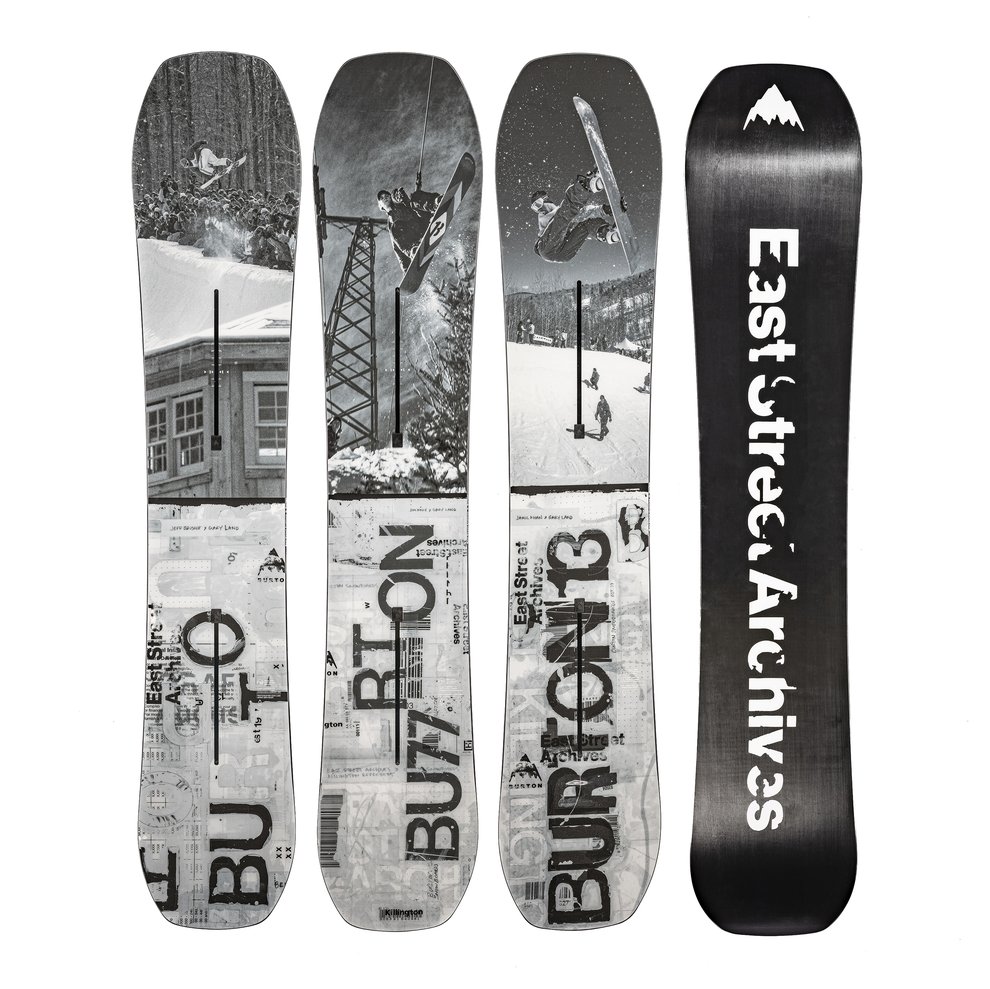 The Boards
East Street Archives has been a collaborative and inclusive project from conception to execution. Collecting the memories and stories around a singular historical era in a specific region required an entire community to revisit the moment in history properly.

As the new book took shape, many ideas to promote it and celebrate it began to occur. One particular idea was to produce snowboards that pay homage to the time, riding, and Gary's photography. Works of art that would last forever.

Working with lifelong friend, designer, and snowboard legend Seth Neary, Gary worked on designing boards that pay homage to riders the pair felt embodied the era. After a few months of e-mails, phone calls, and studio visits, the two landed on three riders to feature on the boards who most impacted the style and energy of the East Coast at the time.
"All of these guys were rippers and influential in their own ways, Jeff Brushie inspired me to want to ride. Jim Kelly was my first friend on the hill and my first published image. Jamil Khan was everyone's friend and someone who was taken from us much too soon. He was a beacon of light whose legacy lives on in all of us."

Next, the pair went to our Craig's Prototype Facility in Burlington, VT, to work on the construction of the boards. A laboratory of potential, machinery, and dedication to producing the best snowboards, the pair found the perfect board - the appropriately named Hometown Hero. Working with the production crew, Gary joined in laying up some of the boards himself.

The results were nothing short of inspiring. A rare collection of snowboards that will represent East Street Archives and the riders - and the riding community - forever.
RSVP
---