Layering Tips from a Worldwide Winter
Ahh, what to wear? It seems like a superficial question, but it's one of the more important decisions we make each day before we ride.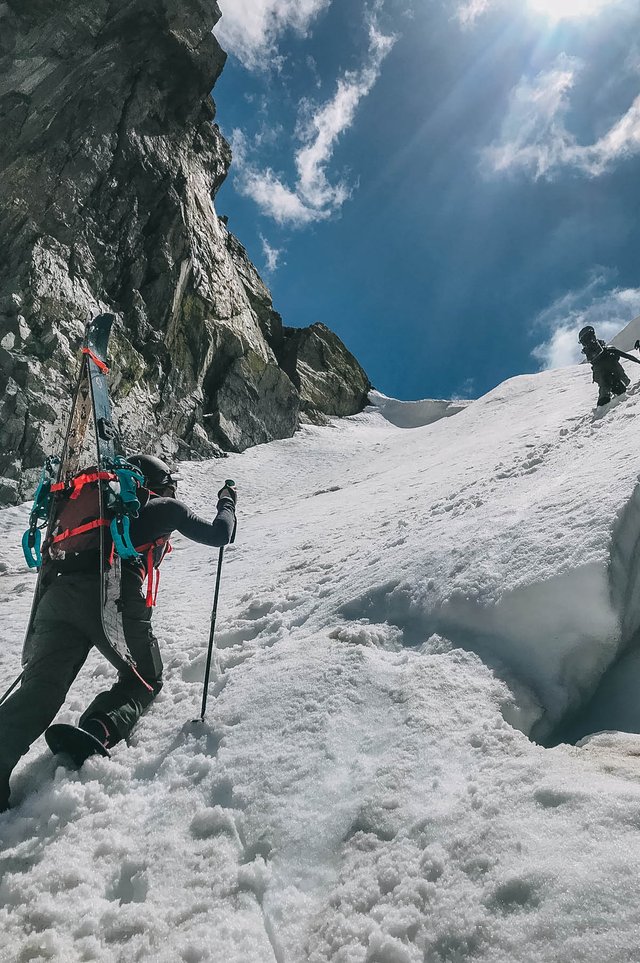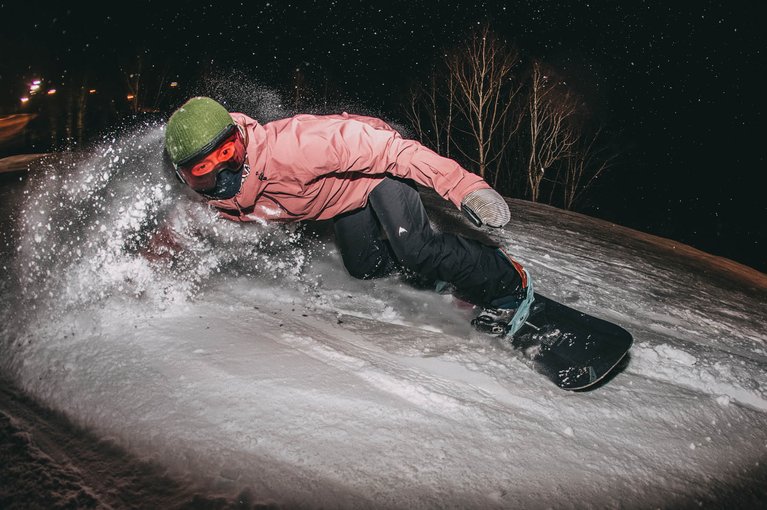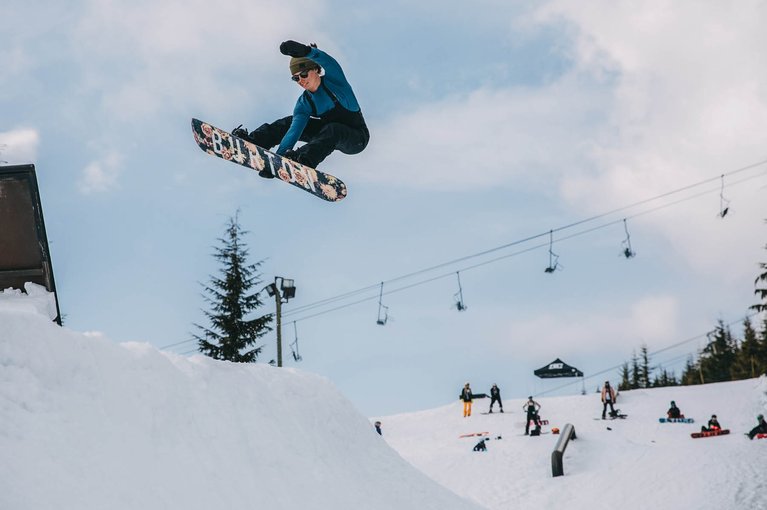 If there's one thing I've learned in many years of chasing winter, it's that it's best to be prepared. Cold hands, numb feet, and wet gear are some of the quickest ways to ruin a perfectly good day, and there's nothing worse than calling it quits because you chose the wrong outfit.
Winter weather is wild. The same storms that bless us with powder are often accompanied by blustery winds and frigid temperatures. Conditions can change rapidly, and no matter what the forecast said, the mountains often do their own thing. I've feared frostbite while sitting on what felt like the world's slowest chairlift in Japan, only to feel like I was in the tropics a few days later when the weather patterns shifted. Unfortunately, there isn't one outfit for all occasions, and what worked yesterday won't necessarily be comfortable today. However, there is one solution: layering.
What worked yesterday won't necessarily be comfortable today. However, there is one solution: layering.
Layering is important because it gives you options. When you're out in the elements, there is no temperature dial, but when your outfit is layered properly, you can quickly adapt and remain comfortable. Too hot? Take a layer off. Too cold? Add another layer. No matter the situation, I always start with a tank top, a long sleeve base layer top, and a base layer bottom underneath my outerwear.
Whether I choose lightweight, midweight, or heavyweight base layers depends on the weather and activity level I am expecting for the day. The colder the forecast, the heavier the weight I choose, adding additional layers to crank up my warmth. And always choose synthetic or wool blends over cotton as they breathe and dry quick whereas cotton gets wet, stays wet, and will chill you to the bone.
This season I kicked off the new year with a trip to Niseko, Japan, in search of deep pow turns. The good news, we found them! But at the price of constant snowstorms and really damp, cold temps. The silver lining is that none of that matters if you're dressed properly. For me, my absolute lifesaver in Japan was the Burton [ak] Helium Jacket. It kept my core warm without creating extra bulk under my jacket.
It seems to snow constantly in Japan, which means it's easy to get wet. I like to keep all of my insulating layers dry by wearing the Burton [ak] Kimmy Anorak and the Kimmy Bib Pant. They both feature GORE-TEX® fabric for the ultimate in waterproofing and breathability. I also like that they are uninsulated shells which lets me easily adapt to any condition, all season, by adding or removing the layers I'm wearing underneath.
Uninsulated shells let me easily adapt to any condition, all season, by adding or removing the layers I'm wearing underneath.
Layering also applies to your hands and for that, I like to keep a pair of the Burton Powerstretch® Glove Liners in my pockets in case I want to add an extra layer of warmth under my mitts. Plus, these liners feature Burton's Screen Grab tech which lets you use your phone's touchscreen without exposing your fingers to the cold!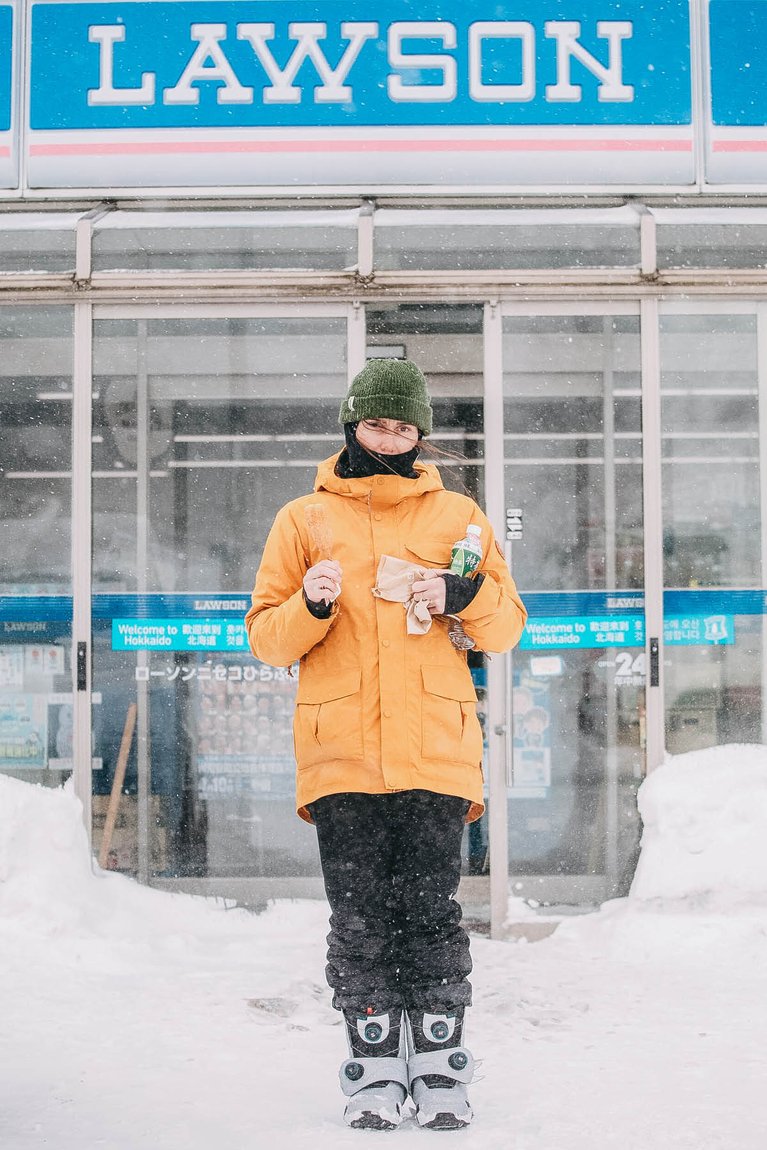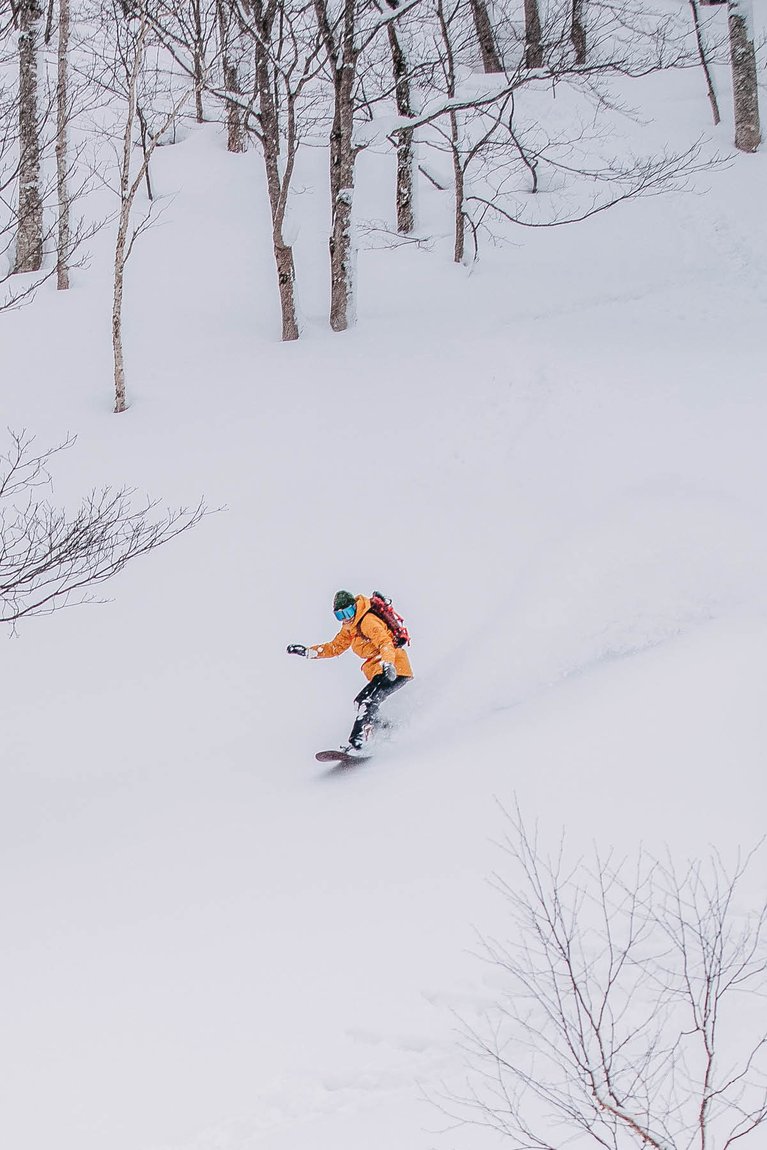 After Japan, I rolled right into the Beyond the Boundaries all-women's park camp series. Packing and planning for these events can get tricky because they are all in different regions and the weather can honestly do anything! Sometimes Mother Nature graces us with a warm and slushy day that's perfect for learning new tricks. Other times she tests our tenacity by sending in a blizzard. Occasionally, she wows us with both in one day (ahem, Sunshine Village, Banff 2018).
When I'm coaching at BTBounds, I'm often moving less than I would be if I'm riding for myself. I'm standing, talking, explaining, and supporting the riders from the sidelines, and sometimes warming things up by demonstrating tricks. Layers are key here because you could be freezing when you're standing around, but the second you start hiking a jump or a rail, things heat up fast! At these events I like to keep a sweatshirt in my backpack in case it gets too warm for a jacket. Burton's bonded hoodies are the best for this because they repel water and dry quickly.
As spring rolls around, wearing the right layers becomes even more important since the temperatures fluctuate to an even greater degree. We're hoping to continue filming our women's video project Powanoia for as long as the snow sticks around in Tahoe. Longer days mean more opportunity to maximize each outing on our splitboards, but it also means we'll have to pack carefully for each outing since the strength of the sun can quickly spike cold, early morning temperatures.
Always choose synthetic or wool blends over cotton, as they breathe and dry more quickly.
Layering is key when we're riding in the backcountry because there is no opportunity to run into the lodge or stop by the car. This brings me to the most important thing I've learned over the years: you can always take a layer off, but if you didn't bring it, you can't put it on! No matter what's on your agenda, take a moment to make sure you set yourself up right for the day ahead before you rush out the door. A little more planning as you layer up will help ensure that Mother Nature doesn't call the shots on when you call it quits.
---