Hoarder Unlikely: An Interview with Analog Collector, Dino Charalambous
When we found out one of Analog's biggest fans and most obsessive collectors is a British 21-year-old who's never set foot on a snowboard, we knew we had to meet him.
We discovered Dino Charalambous and his love of Analog through his Instagram page (@300700.store). His account is home to an incredible collection of early-00s outerwear—not to mention some of the most iconic and coveted Analog pieces ever created.
For twenty years and counting, Analog has been pushing boundaries through progressive, style-conscious outerwear, and unlikely features. It's always exciting to find hard-core fans and serious students out there.
We caught up with Dino to learn what he loves about early-00s fashion, how he first discovered Analog, and how he tracks down the rare pieces that make his collection so scrollable.
---
How did you first learn about Burton and Analog?
I first came across Burton because of the AK range. Then I learned a bit more about Burton and how they have these sub-brands like Analog. I don't have a background in snowboarding or skiing, but for me, snow and ski wear provide the perfect protection against the elements over here. Honestly, it gets so cold sometimes, and you need to be geared up. But I'm still yet to actually put on a pair of boots and go on the mountain!
What excites you about Analog's approach to fashion?
The first Analog piece I came across was one called the Clone with this built-in Sony Walkman. I just thought that is creative. That jacket has hidden pockets and technical stuff as well. There's a real sense of spirit and creativity behind it. It's something different when you can actually look at a piece and think, how did the person that designed this come up with this idea? There's a lot of brands like Analog who produced a lot of technical clothing. Although none of them are really as creative as Analog in the way they do it.
What do you love about the fashion of the early 2000s?
I'd say it's two things. One being that's the era when I was growing up. But also, if you look at a lot of things in the early 2000s, it was even more futuristic than now. It was like anything was possible. Back then, there was a lot more freedom with design.
What kind of influence do you think Analog has had on the larger world of fashion?
I'd say now we're in a time where technical fashion is the biggest thing in the fashion industry. Hidden pockets, for example. I can't tell you how many companies I've seen over the last year just trying to do their own tech wear kind of thing. And I look at it and I just think, wow, that is Analog 15 years ago.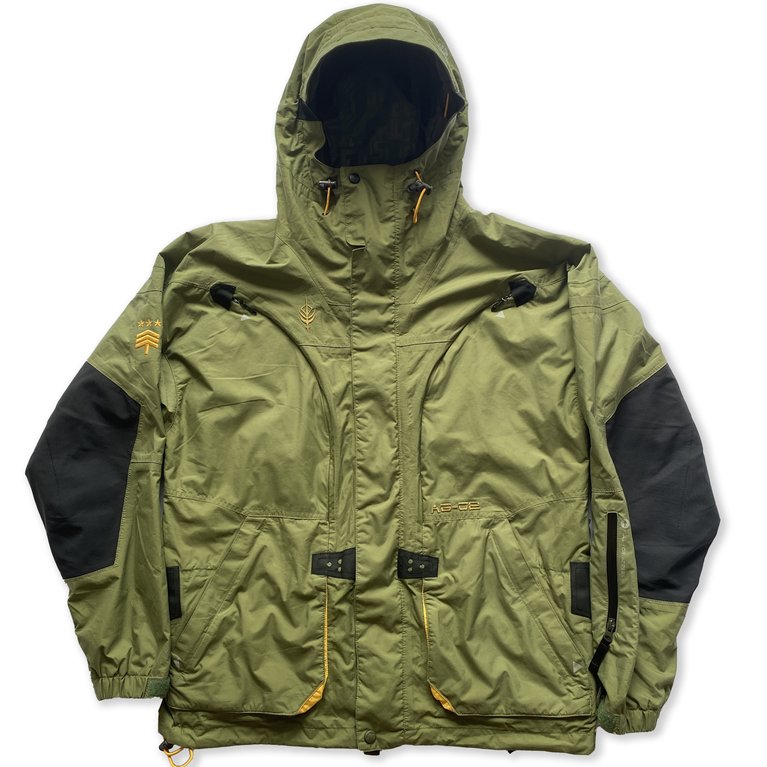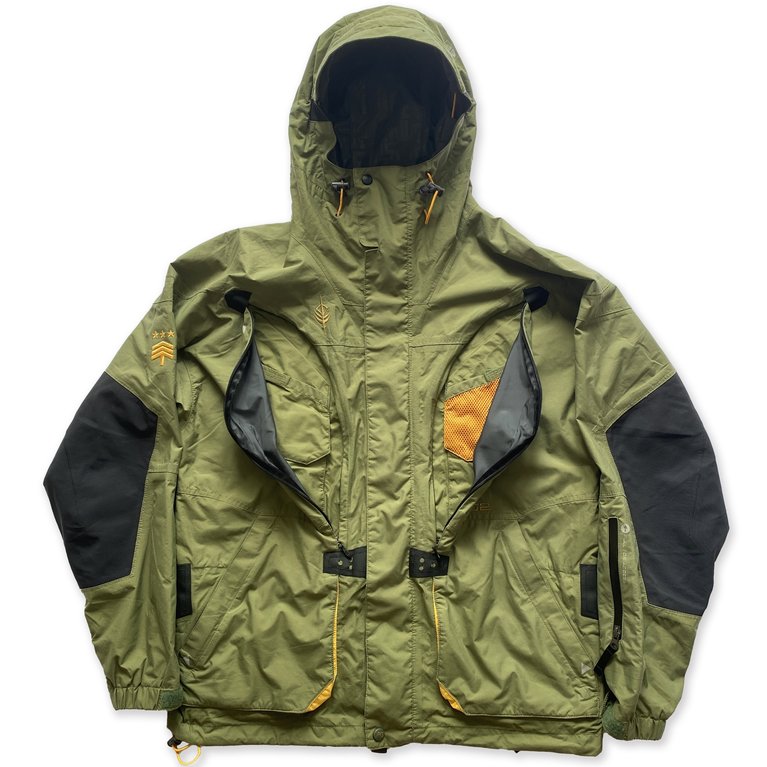 When did you start paying attention to clothes and fashion?
I'd say it was from school because we had to wear a uniform until age 16, and then start wearing our own clothes. And with me being very nostalgic, I just was drawn towards older pieces. My family would see me in this stuff and say, "I've got a bunch of that stuff I was going to throw away." And I'm like, "No, don't throw that away. Let me have a look at it." And it's just crazy, some of the stuff that people have and they think, "It's old, I'm going to get rid of it." But there is a story behind every piece. I can guarantee you that.
How does someone who's only twenty-one become such a serious collector?
I just have this major nostalgia thing. Just the fact that I was never able to actually come across this stuff at the time, and now we live in an era of fast fashion. So, I've just been chasing the good times that I wasn't around to experience.
Why did you decide to start an IG page to showcase your collection?
Originally, I started the page to be able to write a little bit about the pieces because I've always done the research into it. So it seemed like a waste to not say something about the piece, like an educational page almost. But then, it started doing quite well. I interacted with a lot of people, it allowed me also to find people who were interested in selling as well, so I was able to get access to a lot more pieces. There are so many other people like me that I've got to meet as well, and there is a community around, which is fun to be a part of.
Your page is packed with so many rare and mint condition pieces. How do you track them all down?
It's difficult. A lot of them have quite low production numbers in the first place, so even at the time, they'd be hard to get. And then you have obstacles, like a lot of Analog stuff was made only for the Japanese market. Then it's just a case of scouring every auction site, snowboarding forum, social media, anything you can to get into contact with people who may have had a piece 10 years ago. You go on this wild goose chase trying to find one piece. But if you search long enough, you will find it. I do believe that.
What are your hopes for Analog's new collection and the future of the brand?
Just make sure you do Analog justice. And if you can capture that golden era of the 2000s, then that will just be amazing, and I really think it will get the exposure it deserves.
---
For each piece Dino collects, he writes a description that highlights the tech specs and historical details. We invited him to share some thoughts on his favorite Analog piece: The Analog Q (2001).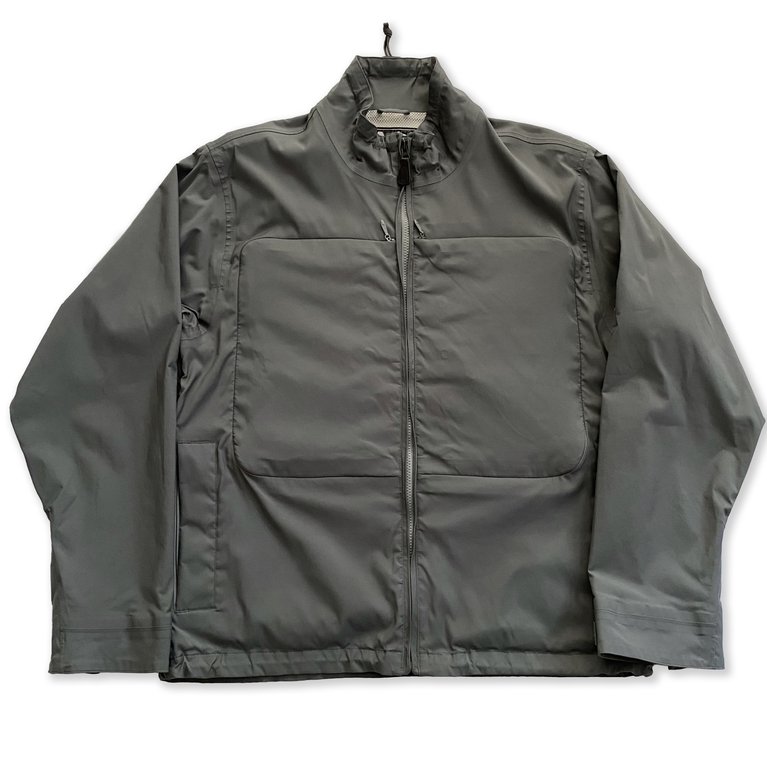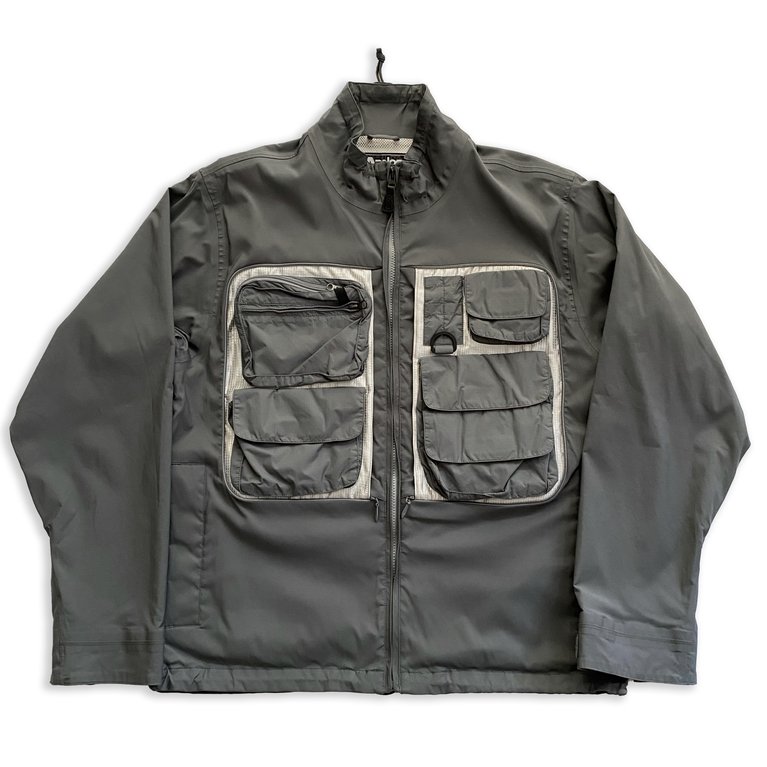 This jacket was a collaboration between Burton Snowboards and Hiroshi Fujiwara's 'Electric Cottage' (now known as 'Fragment') for Burton's sub-brand 'Analog'. At the time, designers Errolson Hugh and Michaela Sachenbacher (ACRONYM) were operating as a design firm that brands would bring in to aid with their forward-thinking technical designs.
The main feature of this piece is the numerous internal chest pockets. There are 10 in total, all different sizes, and shapes allowing for multiple storage options. These pockets can be concealed or revealed with the use of a flap that can be zipped closed, or tucked underneath the pocket area and held in place by a magnet system. According to an interview in Relax Magazine 2002, Fujiwara stated that the idea "originally came from a certain Anime character. The idea was taken from the way that all sorts of decorations appeared when he dramatically opened his jacket." The Acronym team was then brought in to make this concept a reality.
Easily my favorite jacket in my collection, created by two legends in streetwear and techwear.
---