Digging Through the Archives: The First Burton Snowboard Prototypes
The first Burton snowboard was born in a barn.
The year was 1977, and Jake Burton Carpenter had just quit his corporate job in New York City. With all his belongings stuffed into the back of his station wagon, he headed north to the quiet town of Londonberry, Vermont. There he set up shop in a small barn with one purpose in mind: build the first Burton snowboard.

With naivety on his side, Jake worked daily on his designs, taking on various odd jobs on the side—because "building snowboards" was yet to be a career path. While he didn't know it at the time, his work would forever change the world. Jake pioneered an entirely new sport, and more importantly, an entirely new way of life.
The idea of riding on snow had occurred to a number of people, but because of Jake's passion and background, he understood at a deeper level and knew what snowboarding could be.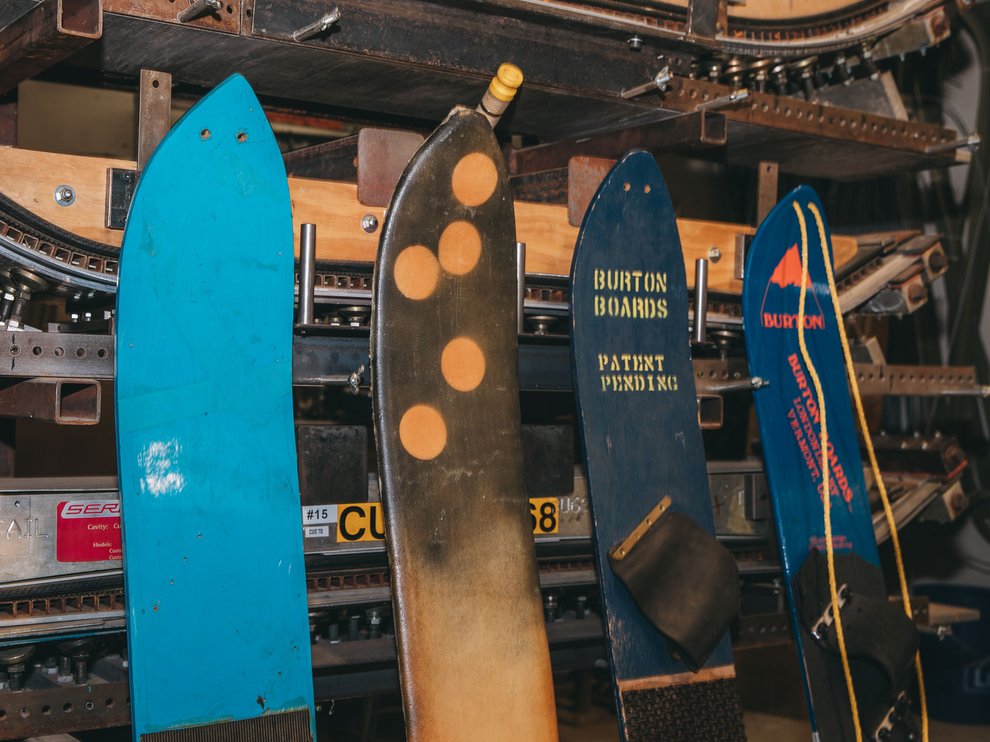 Jake's Prototype Snowboards (1977-78)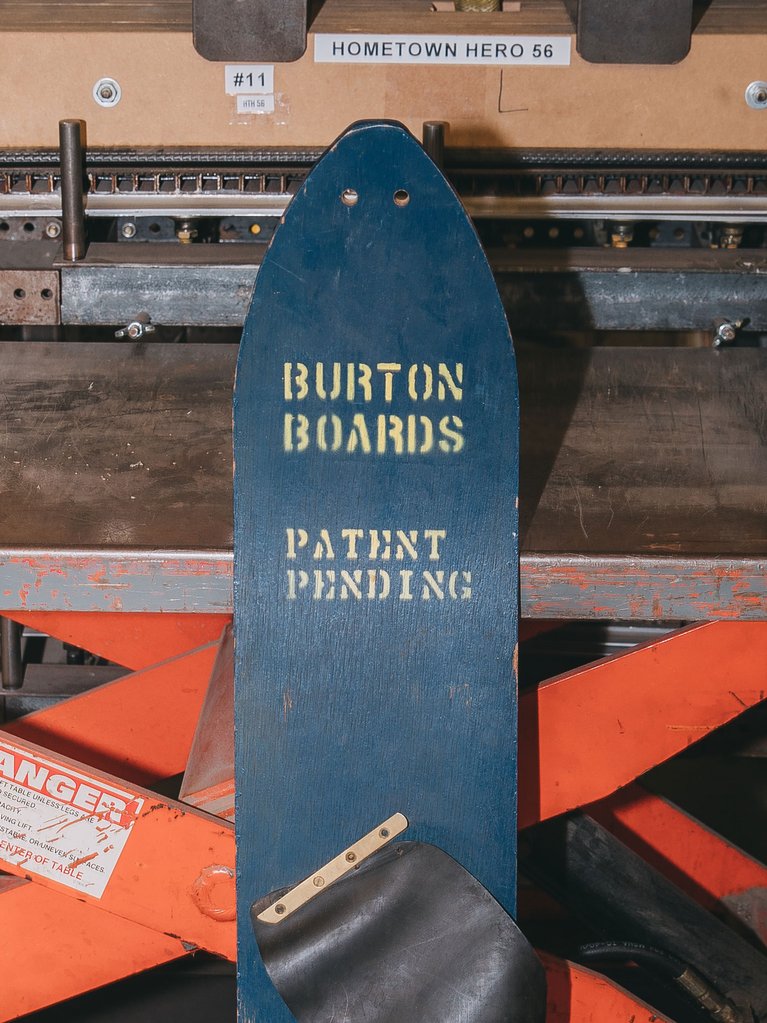 With no blueprints to follow, Jake's process in the early days was truly trial-and-error: no idea was too outlandish, and no stone went unturned. From unconventional materials to unorthodox construction techniques, Jake is credited with doing the bulk of the heavy lifting. Some of his more famous experiments included:
Using a furniture steamer to bend solid ash.
Mimicking boat construction and building a board hull from fiberglass.
Almost dying (twice) when wooden blanks shot off his pin router with enough force to smash through the barn's walls.
But Jake remained steadfast in his vision and continued experimenting and progressing. Jake even traveled to Santa Cruz, California, and befriended the renowned surfboard shaper, John Mel. The two grew close and John would leave his factory open in the evening so that Jake could experiment with surfboard constructions using foam cores, fiberglass, and stringers shaped with rounded rails and fishtails. And after two years of testing and tinkering, the first Burton snowboard was born.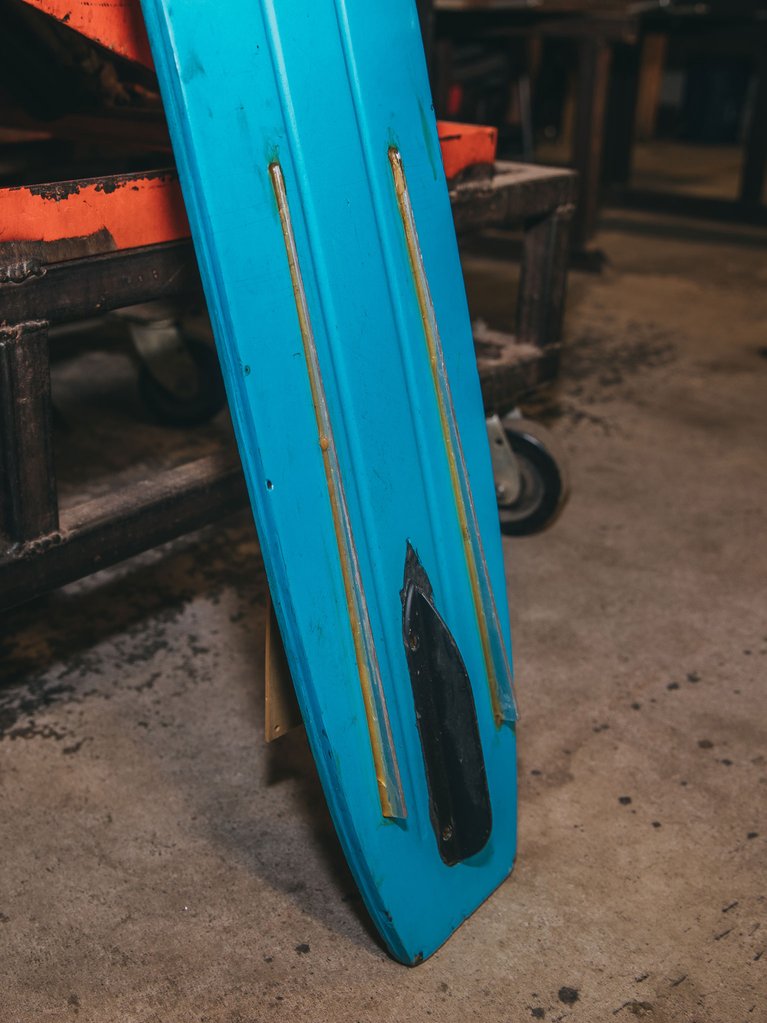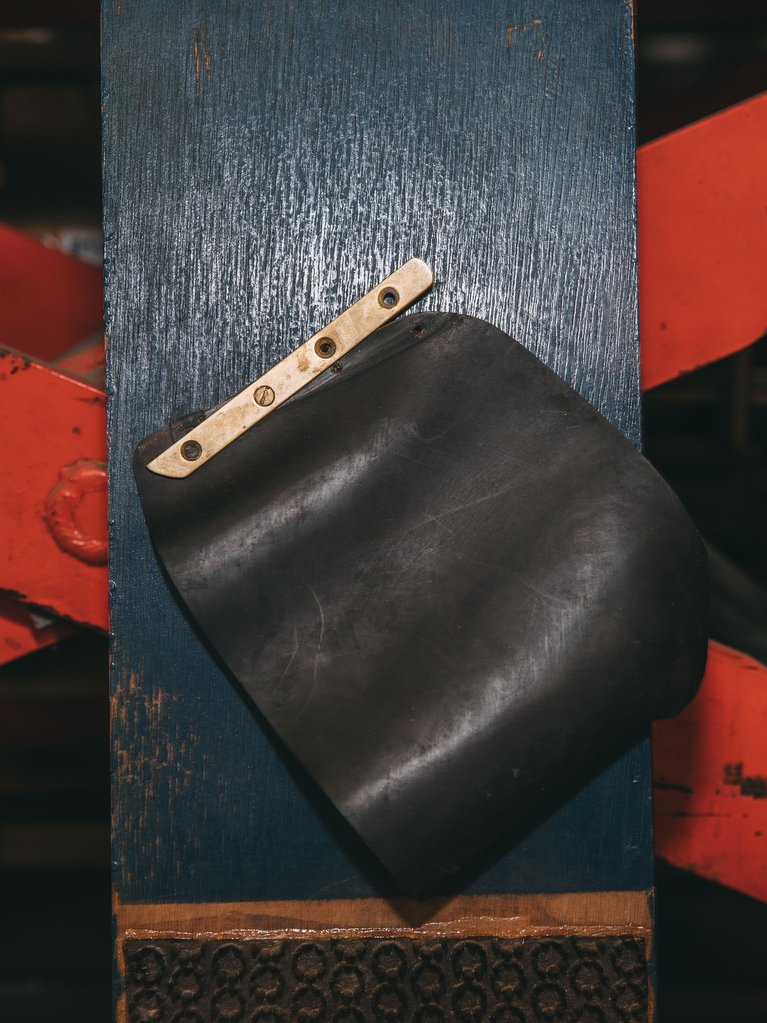 "Here at Burton, we often talk about failing fast, and that you have to make mistakes to gain perfection. Jake, developing these snowboards (and an entire sport alongside) is exactly why we do what we do in product development at Burton. We want to make snowboarding better, and we strive to make mistakes and fail—so we can find the right combination of ingredients and finesse to create that one perfect turn." - Lesley Betts (Senior Global Product Line Merchandiser)

"It amazes me that Jake did 100 protos before settling on a production model. It really shows his determination and attention to detail." - Todd Kohlman (Archivist)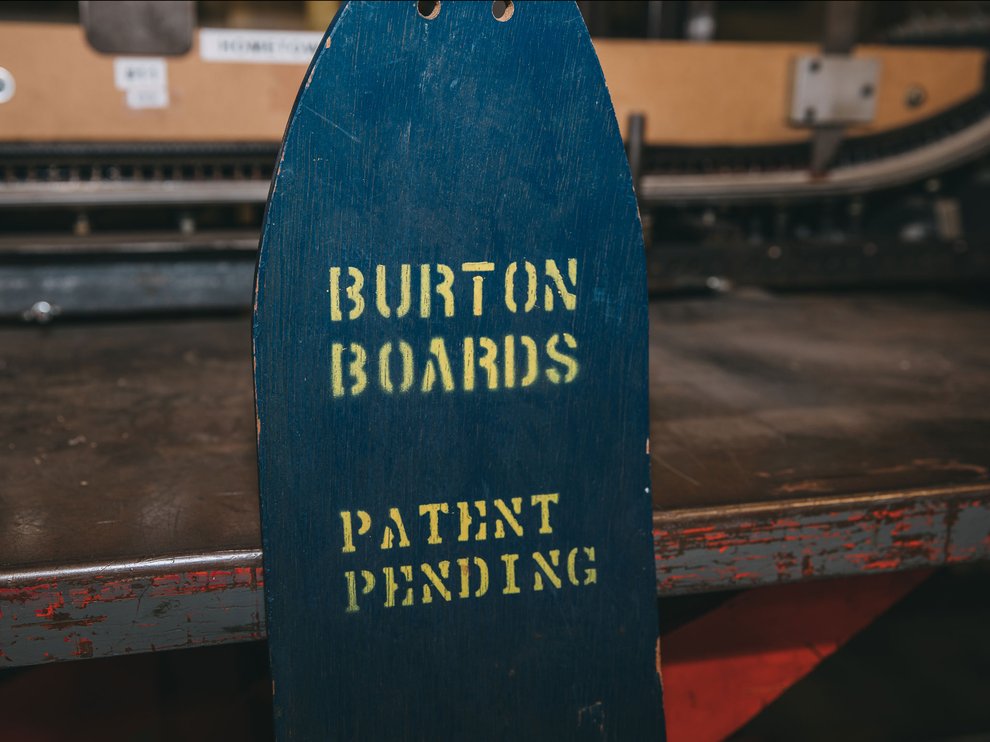 The Burton Backhill a.k.a. BB1 (1979-80)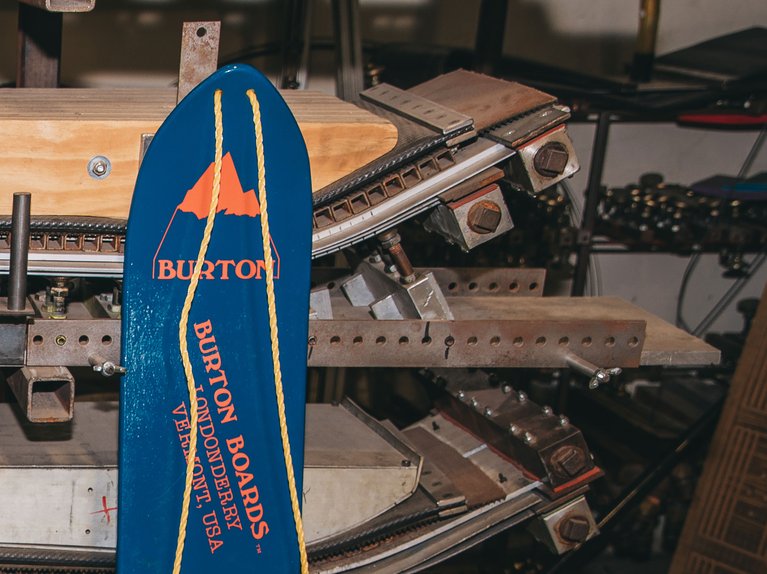 After building more than 100 prototypes with various construction methods, Jake settled on laminated maple and named his first snowboard, the Burton Backhill. The board featured a narrow design with a single strap binding and rope and handle attached to the nose. Available as a regular or goofy setup, the Burton Backhill featured tool-free binding adjustments and top and bottom graphics.
The first Burton ads appeared in Surfer and Skateboarder magazines a short time later, showcasing the Burton Backhill to the world and kicking off the snowboard revolution.
"It's all about having a prototype mentality, something Jake has engrained into each and every one of us." - Chris Cunningham (Senior Vice President - Global Product)

"This reminds me of the legacy that we are tasked with upholding and continuing. So much heart, passion, and hope went into these tangible artifacts of Jake's vision. This is quite literally the inception of our sport, our industry, and our culture. Without these pieces of history, my life would be much, much different." - Scott Seward (Senior Manager of Hardgoods Advanced Development)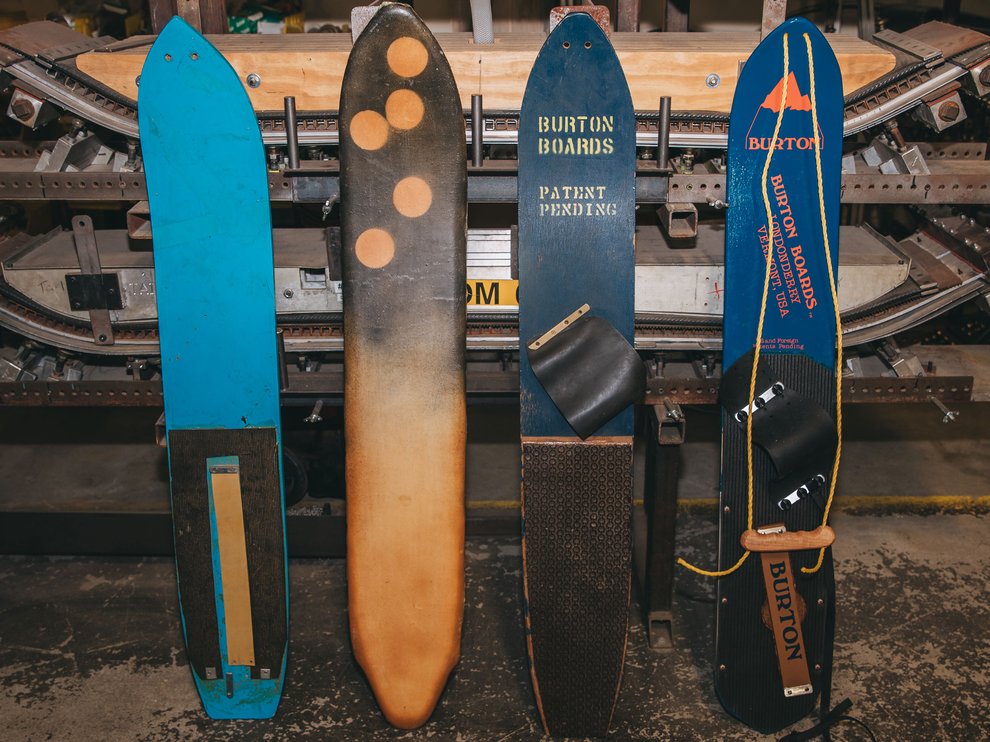 ---