Grilo Forever: Remembering Marko 'Grilo' Grilc
On November 23, 2021, the world lost long-time Burton rider and dear friend Marko "Grilo" Grilc in a tragic snowboarding accident while filming in Sölden, Austria.
Born in Slovenia, Marko worked his way up the Burton ranks from the age of 14 to be one of the most veteran riders on the team. Through his 26 year career, he amassed multiple World Titles, unforgettable video parts and acted as a mentor to the younger generation of riders. Constantly reinventing himself, Grilo was a pioneer, transitioning from traditional career paths to vlog series and social content well before it was the norm. With the arrival of his firstborn Maxx, and later his daughter Emma, Grilo shifted his career to center around family. He and his wife Nina, worked together to show families around the world how to raise their children standing sideways.

Our hearts and thoughts are with his wife Nina and their children, his family, and his friends worldwide.

Rest In Peace, Grilo.
#GriloForever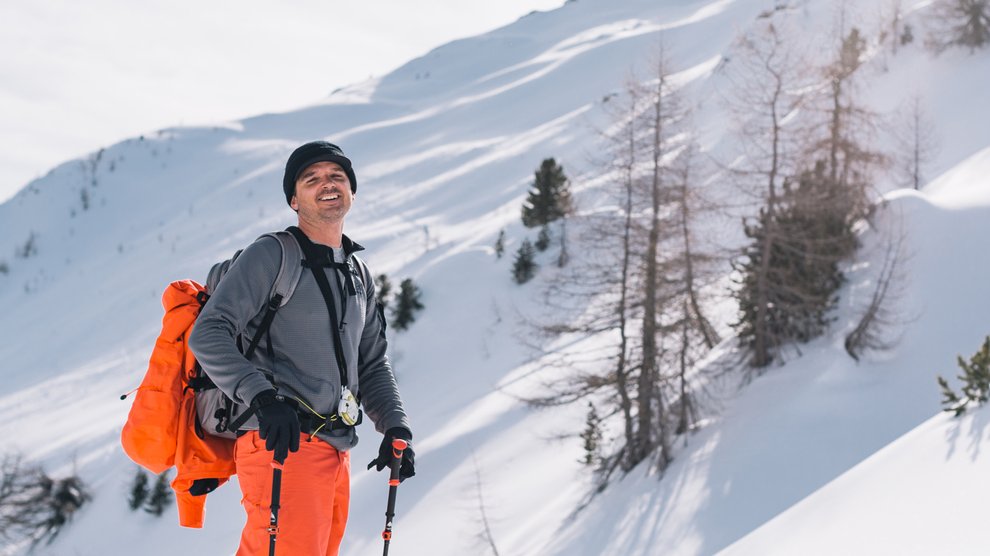 It's been a year since we lost Marko "Grilo" Grilc, and his impact on snowboarding is still felt to this day. Just a week before his fatal accident, we were discussing inspiration and critical shape developments for a special snowboard called the Gril Master. As an avid rider and father, Grilo wanted a product that would marry his passion for community, snowboarding, and family. He envisioned the Gril Master as a board that could cruise with the family or open up for a solo lap while the kids ate fries at the lodge.
I know Grilo looked forward to creating a board for dads. He wanted to combine his two families—ours and Burton—in one board. That made him the happiest man alive.
Grilc passed before he could finalize the design, but we didn't want to leave his passion project unfinished. There was one clear option: Let Grilo's wife and children contribute to his vision. We sent the family two large, blank board canvases and asked his kids to draw the top sheet. To honor their father's memory, they portrayed the story of Grilo's career and his final ascent to the stars.
"It's daddy snowboarding (first big air, then slopestyle), then he goes to the stars, and out of the star comes Alaska, his youngest daughter. The black footprints are hers. The arrow from the window shows that if you go high enough in the mountains and look out the window, you can see daddy's star."—Grilc Family.

One hundred Gril Master Board are available for purchase on 11/23. In celebration of this limited release board, we will be donating to the Grilc family to help families raise their children standing sideways.

In addition to the Gril Master, Grilo's family created an online shop and foundation to uphold Grilo's spirit and legacy. Thegriloshop.com sells merch and hosts action sports events to introduce young families to the joy of standing sideways in the mountains.
I want to make sure we all remember him and share memories and stories about him for as long as we're here.
---
Martin "Hasi" Haslwanter was a dear friend of Grilo. Their relationship started in the marketing department of Burton Snowboards, while Hasi was the manager, and Grilo a rider. Hasi got Grilo onto the Burton roster, then watched him rise through the contest ranks, and seamlessly transition into a media sensation. He was there for all 24 years of Grilo's time on Burton. 24 years of shared hotel rooms, long phone calls, office visits, life updates, and countless chairlift rides. During that time, Hasi had a front-row seat to Grilo's life and career.

The following is Hasi's remembrance of Grilo, their friendship, and one of the many ways we hope to remember this icon.
While writing this, I'm smiling and crying at the same time. Grilo, my friend, I will miss you and never forget you. Wherever you are, look down and be proud of your beloved family and give them the power to be strong. You will live forever through your kids and in our hearts.

Monday, November 22nd, 9:30 AM
My phone rings and Marko pops up on my caller ID. It's always great to hear a homie's voice, especially when it's an excuse to break from the monotony of answering emails. I answer the call, "Hey, Grilo was geht ( a classic Austrian slang for what's up)." He answers, "Ja seawas Hasi alles gut," in his funny German, letting me know everything is alright. We catch up a bit, and he mentions that he's on his way to Sölden for a commercial shoot. Originally he was supposed to come stop by our office, but with Austria being back on lockdown, we made a plan for him to come to my house for coffee. We then start talking about his newly signed contract, and at some point, he says to me, "Yo Hasi. Did you know that this is the 24th contract I've signed with you?" Silence falls for a few seconds, then we both burst into laughter. Jokingly we both agree we must have made his first deal when we were 8 years old since there's no way either of us can be any older than 32. We say our goodbyes, hang up, and I return to trying to clear my never-ending inbox.


Tuesday, November 23ed, 11 PM
Like most nights, I lay in bed before falling asleep scrolling through the news on my phone. I read 38 Year Old Snowboarder Dies While Filming in Sölden. I know Grilo is filming there... I call him immediately. His phone is on and ringing but no answer. The more I call, the more and more I worry, but it's too late for me to call others. Anyone who could know is asleep. I'm nervous and struggle to fall asleep.


Wednesday, November 24th, 8 AM
I wake to my wildest nightmare becoming a reality. I got confirmation that it was Marko. The world stops turning, and the only thing I can think of is Grilo's family! Then the memories begin to all rush back...
I first met Grilo through his older brother Luka, who was riding for Burton already. One day, the two of them showed up in our Innsbruck office, and I'd heard that Marko had been doing good in alpine races. I pulled him aside and brought him to the team warehouse. I looked at him and said, "Merry Christmas. Take whatever you need for your upcoming season." He looked at me as if I was Santa himself.

Over the years, he grew as a rider, rising in the ranks of the Burton team. His results spoke to his talent and abilities as a rider. He won four Junior World titles in four different disciples. He was always on top of his game and served as a role model for other riders due to his dedication and passion for snowboarding.

There was no denying his talent.
At the height of his contest career, when he won Air & Style, he surprisingly said to me that he wanted to retire from competing and focus on making vlogs. To be honest, we all thought he was joking. But once again, Grilo was ahead of his time and on top of the game, proving us all wrong. His vlogs and Grilosode series have been seen all over the world and spread his name further in the snowboard community than any contest ever could. People anxiously waited for him to drop episodes.

On one of our trips filming a Grilosode, he called me up and said, "Dude, we gotta talk... Did you sign a Solovanian with the name Maxx?" I was a bit confused, "No. How come? I don't even know any snowboarders from Slovenia with the name Maxx." He starts laughing, "Better get the contract ready; I'm becoming a father very soon. It will be a boy, and we will call him Max...with two Xs."
Maxx's marked a new chapter in Marko's career. Grilo and his partner Nina have traveled the world as a family from that day on, showing everyone how to have fun while having kids. By the time Maxx could turn, their second baby, Emma, was born. They continued to do the same thing, but now with more pride to show the world that Emma was on a mission to be as fast as her older brother.
Family became Grilo's main passion, especially getting out there as a family and riding together.
Over the years, Grilo became much more than a team rider. He became one of my closest friends. We shared so many moments and kept no secrets. Whenever I had the pleasure to go on a trip with Grilo, I knew it was going to be one to remember. His positivity, motivation, and readiness to laugh made even the worst situation enjoyable. I think we've spent more time together in hotel rooms than I ever have with my wife. Even if we had the option to get our own rooms, we'd always double up together. We would talk about anything and everything while listening and respecting the other's point of view around everything in our lives.

- Martin "Hasi" Haslwanter
Friend / Burton Team & Ambassador Manager Europe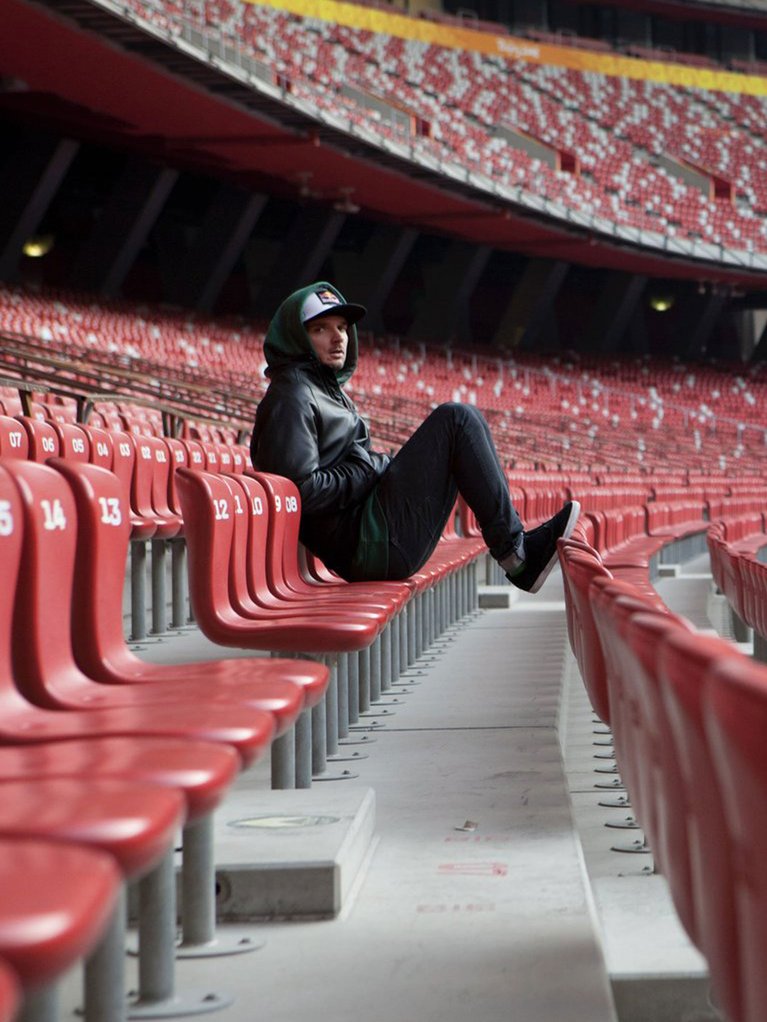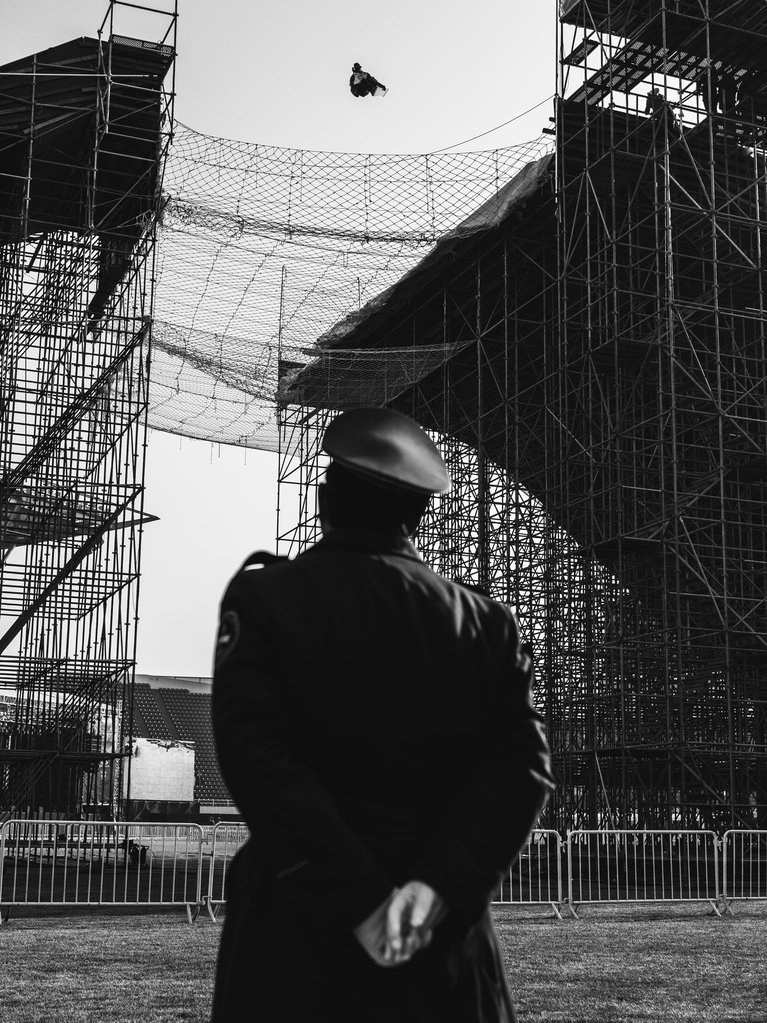 ---
More stories, memories, and reflections on Marko's time with us have flooded in from his friends and family around the world.
I could write a book about the shit I experienced with Grilo over the years! Hands down, one of the funniest, kindest, most passionate, and best humans to ever be. For the most part of our snowboarding careers, we filmed and traveled the world together. Our ways parted at some point but we remained friends. Grilo was like a brother to me and I was so proud of the kid who went from not being able to spell Yahamaha snowmobile to turning into one of the most respected snowboarders of his generation, to becoming the loving father and family man he was for Emma, Maxx, and Nina Grilc. An inspiration in so many ways!
-Sani Alibabic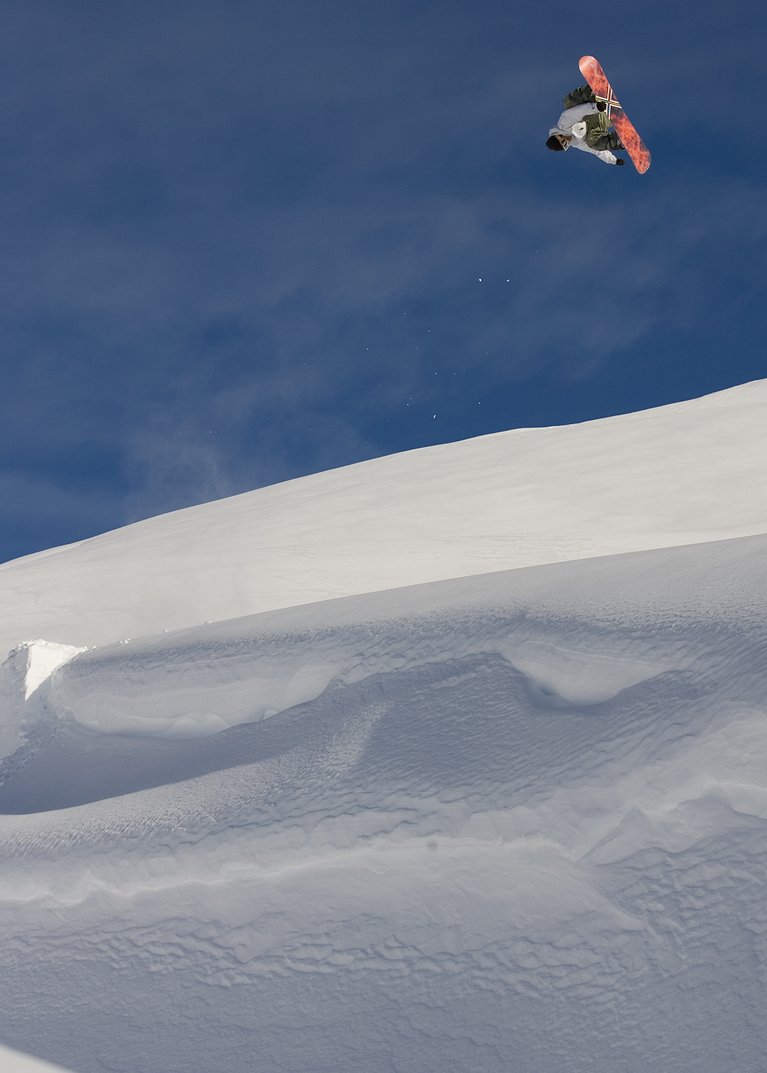 We were in New Zealand on a photo shoot, chilling at the house after filming, and Marko asked all of us to gather around, and stated he had some "big news." We took our seats at the table, Marko had a big smile on his face (because none of us had any idea of what information he'd be sharing, and he knew that), then he began by expressing his feelings about life, his career, his friends, and how that brought him to being in love with Nina.
He then revealed that his and Nina's first child Maxx was on the way! The crew went wild, everyone was so hyped for Marko and Nina! It really was a proud moment for Grilo, he was so happy about starting a family, being partnered with Nina to bring their first child into the world and having this opportunity to share his life passions with his own family.
I always had the best times with Marko, he was truly a good human, an amazing ambassador for snowboarding, worked hard, and would always share stories about his adventures and family.
While at a gathering last month in Saas Fee we had a big laugh talking about 'pre-smartphone dinner moves,' stories and entertainment that kept the crew engaged sans device. With that, we went on and performed some 'old school dinner tricks' for the kids sitting with us. Marko kept saying "this is how we entertained ourselves pre-2009 kids!" accompanied by that Grilo laugh, that legendary Grilo laugh.
-Dean Blotto Gray
Grilo you've always been an inspiration and a mentor to me but more importantly a good friend. Like a big brother. I'll never forget the good times we had and the laughs we shared!
-Anna Gasser
I was fortunate enough to be able to look at Grilo as a role model, as well as a friend, for the entirety of my life. During my adolescent years, I admired his fluid style and the way he charged. He rode fucking fast, and I appreciate that. And he didn't seem scared of anything. Off the mountain, his smile was contagious and he was always down for a good time. I remember wanting to be him on and off of my snowboard. And when I hung out with him, he was so mellow yet charismatic. And he cared about the people around him in a generous and loving way.

As we both got older, his career transitioned from a top- performing rider into more of an ambassador of snowboarding. With the combination of snowboarding being in its infancy, and the rise of social media, there really is no blue print for how to do what Grilo was accomplishing. And you'd be hard pressed to find a better example than Grilo. He showed us that it was also cool to be a loving father and husband. Especially one who shared the gift of snowboarding with his family.

He'll be written into the history books of snowboarding. But more importantly, he influenced us all that are becoming older snowboarders. He showed us how to embrace change with beauty, grace, and love. And how to pass the torch. For that, I am forever grateful. I also miss him. He was a really rad guy who cared. And he was taken too soon. Let's find ways to continually support his family throughout the years, because he would have done the same. Thank you Grilo, we love you.

- George Carpenter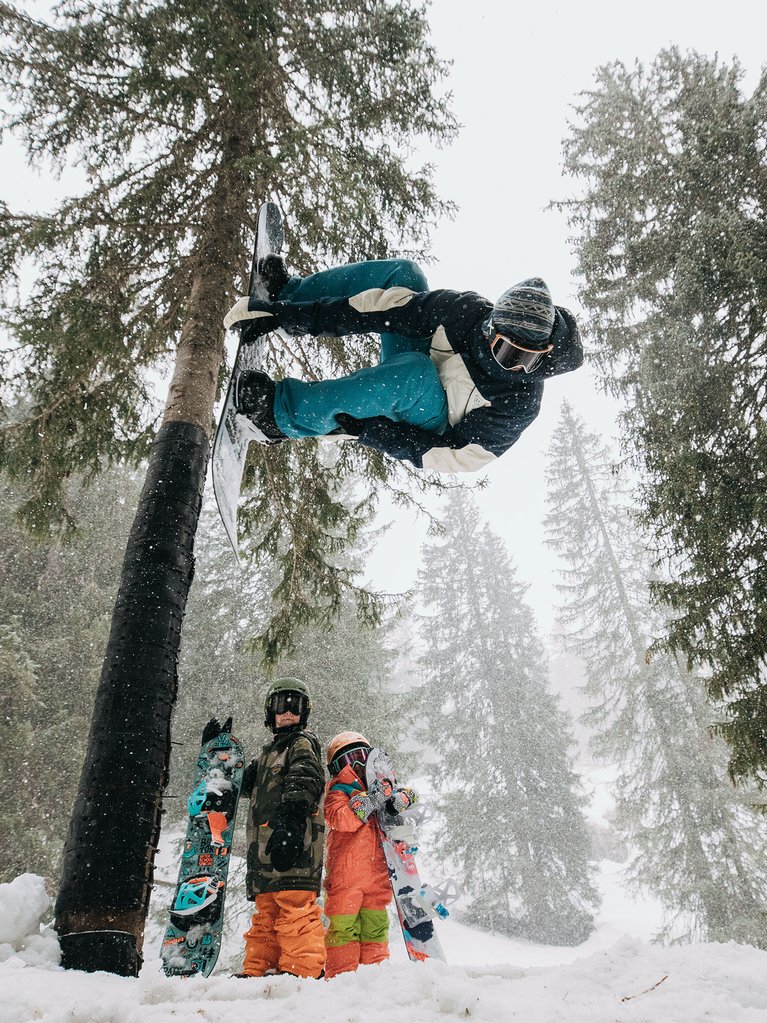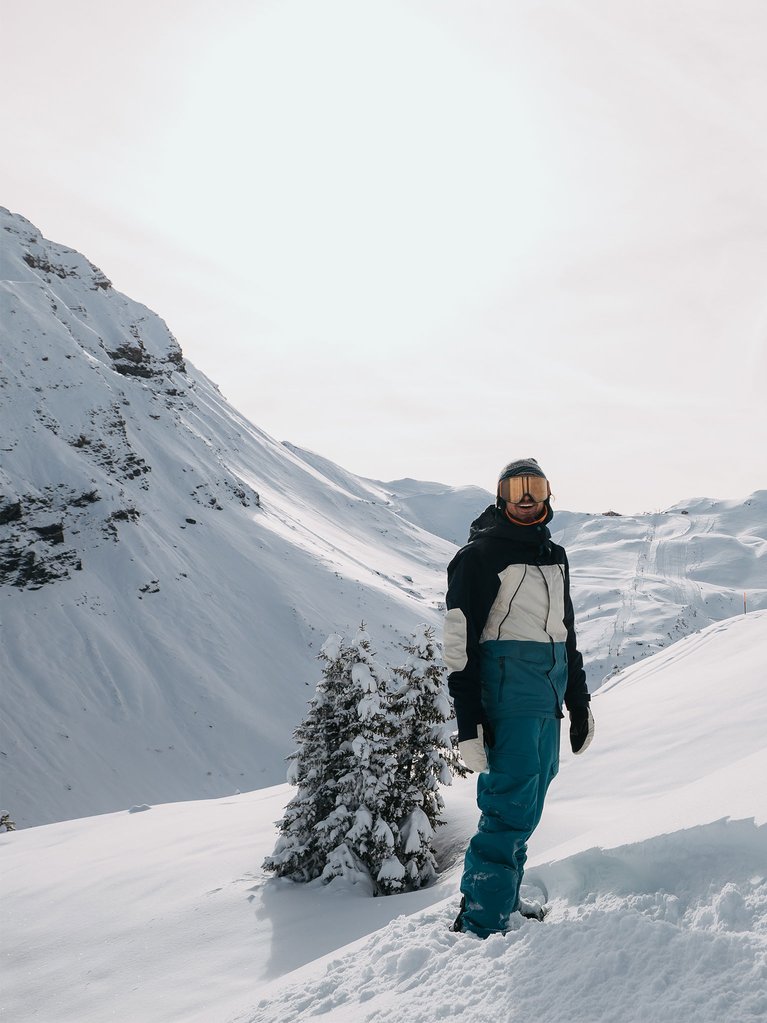 I first met Grilo in SLC in 2009, when he showed up at my house one day with my brother Justin. He was in town shooting with Sani Alibabic and Stephan Maurer for The Pirates Film "Jolly Roger". At that point all I knew about him was his insane Arlberg FS 1080 from 91 Words For Snow and that he got a new Ya Ha Ma Ha Snow Mo Bile in Alaska haha... Instantly I was drawn to him. His charisma, laugh, and amazing energy was contagious. Coincidentally, I had just been hired at Burton Snowboards and we started going on trips together shortly after.

In addition to absolutely ripping on a snowboard. He was always down to shoot whatever random idea I presented him with. He worked his ass off. His passion and motivation for making imagery, whether photo or video was a photographers' dream. So many good shoots, always amazing laughs, always the funniest stories on and off the hill. He was such a great person to be around.

But after all these trips with Grilo, my favorite shoot I ever did with him was one 2 years ago to Avoriaz, France to photograph his family going snowboarding. To have worked with him so many times in the "professional" environment and now see him with his beautiful family in this setting was truly inspiring. His interaction with Nina, Maxx, and Emma was something that I will never forget. He was in heaven with them, in his perfect spot in the universe. His decades in the mountains had led him to this place and now he was totally content helping them realize their dreams on snow. His focus on being a Dad was with that same energy, and stoke that he had his entire career. That trip ended with the most epic bluebird powder day, 1 meter of fresh overnight, my last day riding with Grilo, and one I will cherish forever.

-Gabe L'Heureux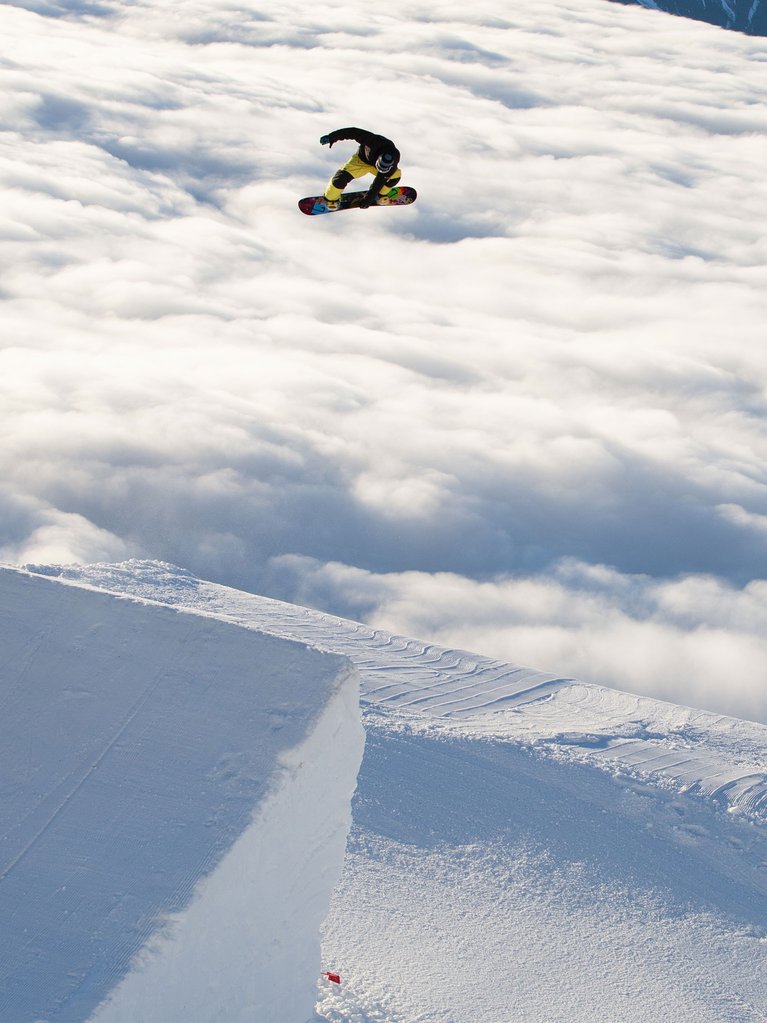 It's hard to explain in a few words how special Grilo was. He drew you in with his charisma, made everyone feel invited and special, then left you with sore cheeks from laughing so hard the entire time. He was an amazing friend, and I feel so fortunate for all the years we had traveling, shooting, and working together. It never felt like work for a single minute, just hanging out, and laughing, a lot.
As I looked back through our messages this week, I cried and smiled at the same time. Over the years our conversations went from "how's the snow?", "where are we going out tonight?", to "how are your kids doing?" and it was an absolutely perfect transition. I'll miss him dearly, and I know I am far from the only one.
MGforever.
-Adam Moran

Being a grom rider and looking up Marko and the other older riders, I'll never forget how kind and welcoming he was the first time we met. As I grew older we became good friends and have shared some amazing memories and snowboard trips together. Like my first time to Alaska with him in 2008 or that one time, we rode the sand dunes in Dubai ❤️ I will miss Grilo's endless stoke, laughter, and friendship forever.

-Mikkel Bang
A strong laugh, an infectious smile and I instantly recognized Grilo from across the room and in my head I heard "Yahamaha". When I first started traveling with Burton I was young, inexperienced and bounced around aimlessly through unknown cultures and countries. Grilo became my Southern Hemisphere older brother. We spent time together in Europe and North America but my strongest memories are from our New Zealand and Australia trips between 2009-2014. He was a guide when I didn't know I needed one. A mentor for being a snowboarder, a professional and a good person. He brought me out of my shell when my personality tried to shy away. He was true. He was himself, always. He once told me there is a rule that when you get over 25 you no longer have to guinea (test) the park jumps. I obliged and tested them but when I happily turned 25 and tried to use that rule it turned out not to be true in the slightest. I love you Grilo. I'm thankful for the laughs and lessons, and seeing you become a father to look up to.

- Mark Sollors
Grilo's ability to thrive in any situation is incredible. At every stage of his life/career he had an incredible way of immersing himself in it 100%. Competitions, video parts, relationships, fatherhood. He was the best example of never giving up, thinking outside the box, and doing the task with so much style, and always with a smile on his face. He was an incredible mentor to a lot of our snowboard family. Never was too cool for anyone. Always had time to make you feel like you were important.

- Danny Davis
Grilo was one of the most approachable humans I've ever met. He treated everyone equally, it didn't matter if you we're the best snowboarder in the world, CEO, intern… Everyone yearned to be around him, he made you feel safe, welcome, and put a smile on your face. I can't think of many professional athletes that have transcended so many aspects of a sport, from competitions, to backcountry parts, to engaging families to ride globally - he is one of a kind.

- Zach Nigro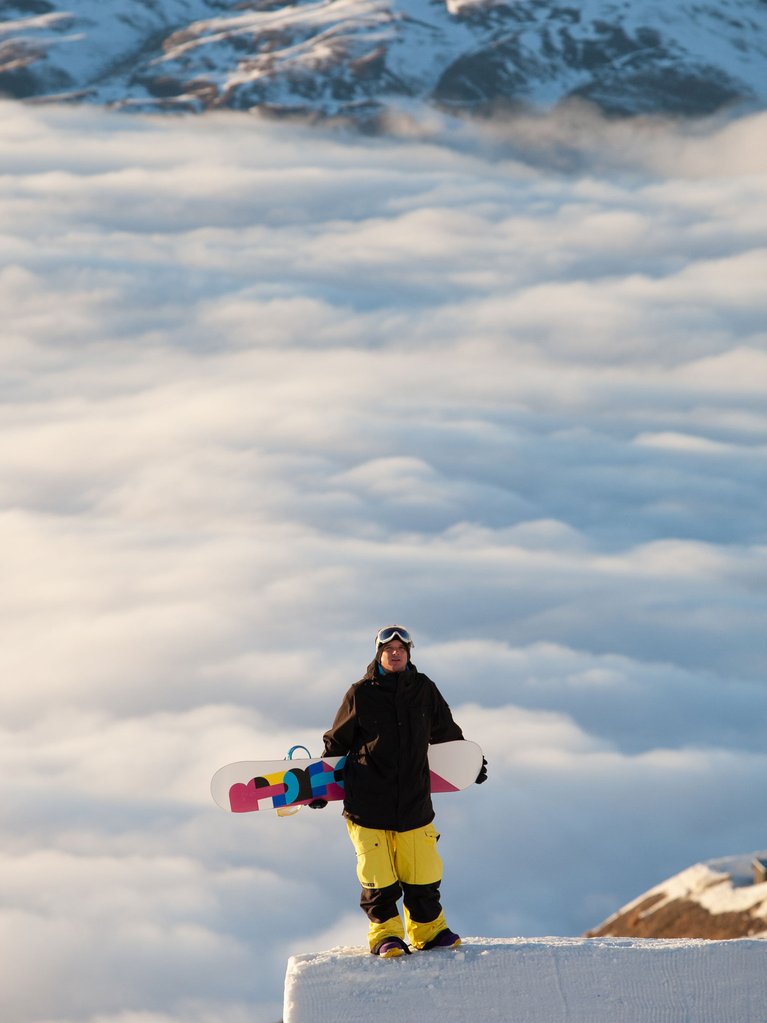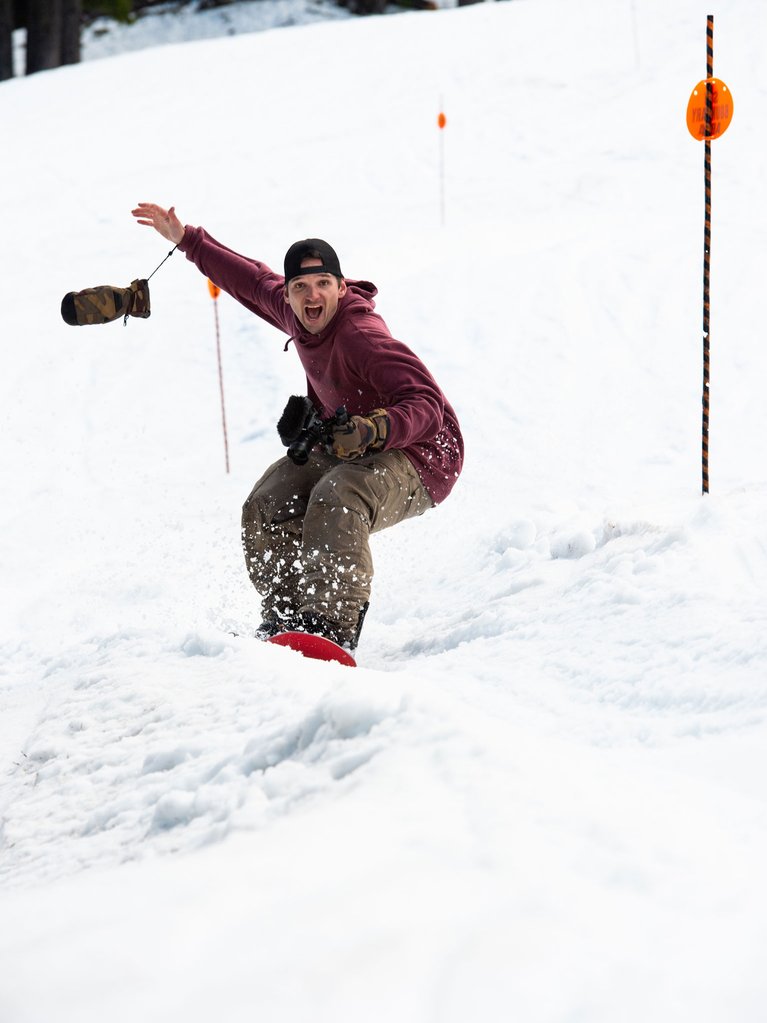 Grilo's friendship was something a person was honored to have. It meant a friend for life, someone that would have your back in anything. He mentored a lot of people, including myself... He was like a big brother to me during my early days at Burton and fully took me under his wing. This I will cherish forever!
But what Grilo loved most was his family. It was contagious! He lived for his kids and it brought him so much joy that as a family they could enjoy snowboarding together. I loved watching it from a far. I hope to get a shred in with Grilo's mini's in the future.❤️

- Mark McMorris
He was one of my best friends, an inspiration to all of us, and the best dad. We have been on so many Burton trips together. Watching him pass his love for snowboarding was incredible. He put so much passion into this sport. No matter how the weather was he always motivated everyone. A day with Grilo was a good day. As a dad, he was always a great role model for everyone out there. The family was always in a good mood and had the best time with their dad. I am very thankful for all these great memories and good times we had together.

Rest In Peace Brother ❤
-Seppl Ramsbacher
---
---