Why Every Snowboarder Should Go to Summer Camp – Feat. the Kilroy Crew
Like most good trips, every day at camp starts in a van.
You pile into a big 11-seater—upholstery stained from hundreds of snowboard boots climbing in and out, suspension blown from so many trips up a potholed mountain road, the driver more than willing to hand over the aux cable. Its one purpose: delivering campers, coaches, and counselors up to the camp's masterfully-sculpted terrain park, built on a patch of snow that defies all logic.
It's summer time. Temps are pushing 60 degrees Fahrenheit. You're roughly 9,700 feet above sea level. It's session 1 at Woodward Copper, hosted by the Burton team, which means your van mates couldn't be better. This week, you're riding with the Kilroy Crew.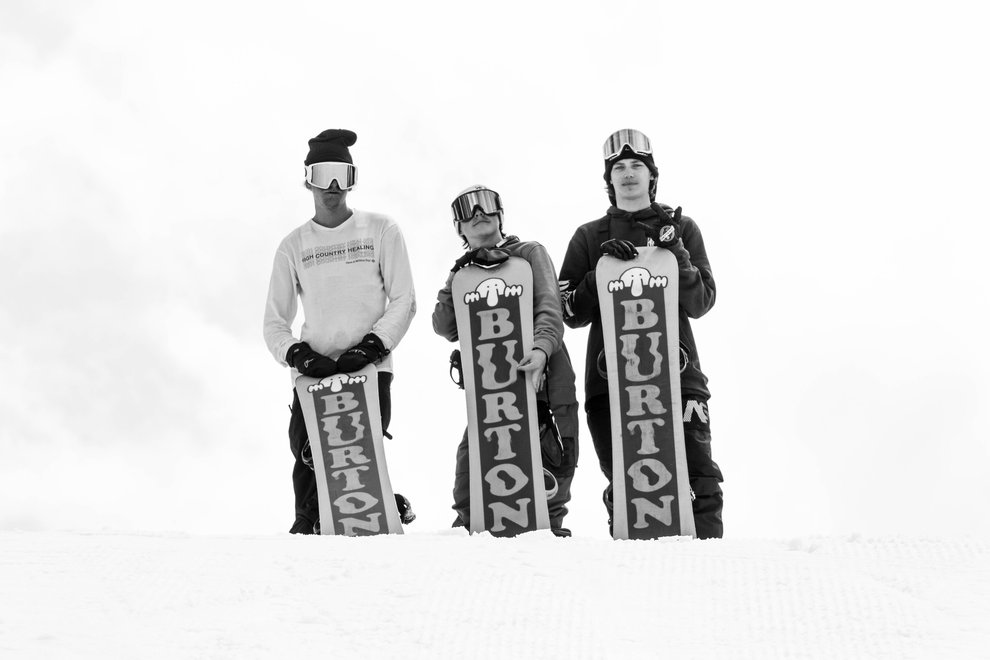 Chasing the endless winter.
Snowboard camps have been a ratchet strap in the snowboard world's bindings for about as long as it's been around. The value they offered was, and still is, apparent at first glance: snowboarding in the summertime—the key to riding nearly all year long (if you live in the Northern Hemisphere, anyway.)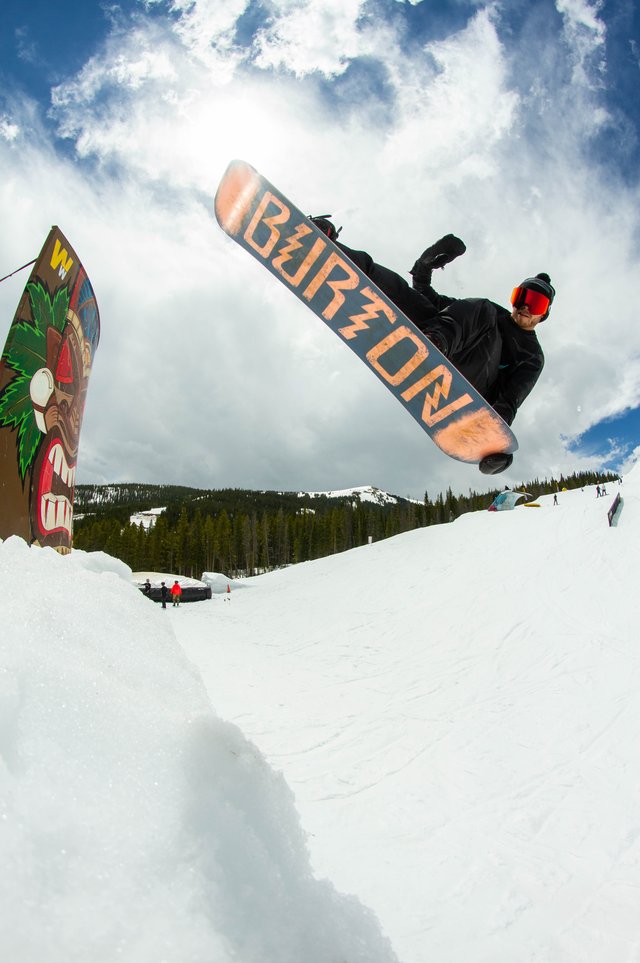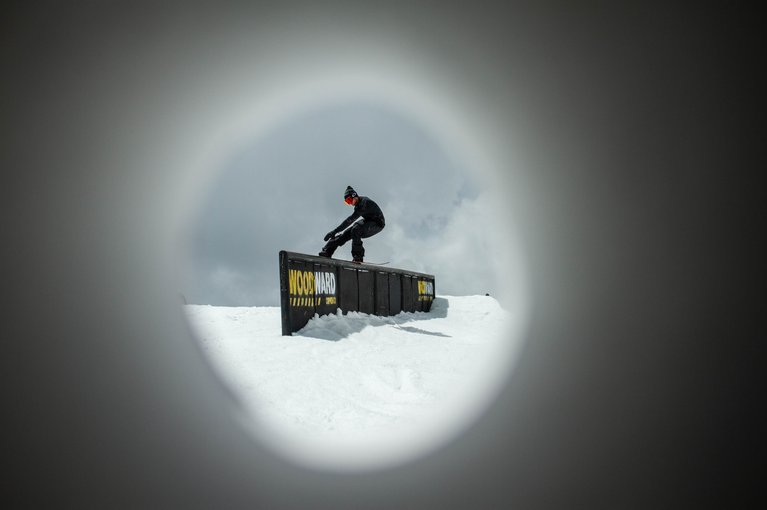 But the value goes much deeper than an endless winter. With the options narrowed down to a select few locations, these places become hubs for the global snowboard community, with riders traveling from across the globe to share the same limited space. The result is a melting pot, with diverse mini-communities in each zone. Stoke levels rise to a boil, producing some of the most memorable stories, characters, and cultural moments in snowboard history. Oh, and the riding? Insane.
Of course, the reality is that there's always a cost. People do whatever it takes to get to these meccas: from working long hours to soliciting donations, mowing the neighborhood's lawns, or selling all of their belongings and hitchhiking across the country… As Sy Moran explains below, if you want to make it happen, you can.
Bottom line: it's worth it.
In order to understand the full value that camps like Woodward Copper offer to riders at every level, we sat down with two riders from the Kilroy Crew who owe more than a little of their success to the many summers they spent hustling to stay on snow right here in Colorado. These guys both attended Woodward Copper themselves, and now are still involved as guest riders during Burton Week.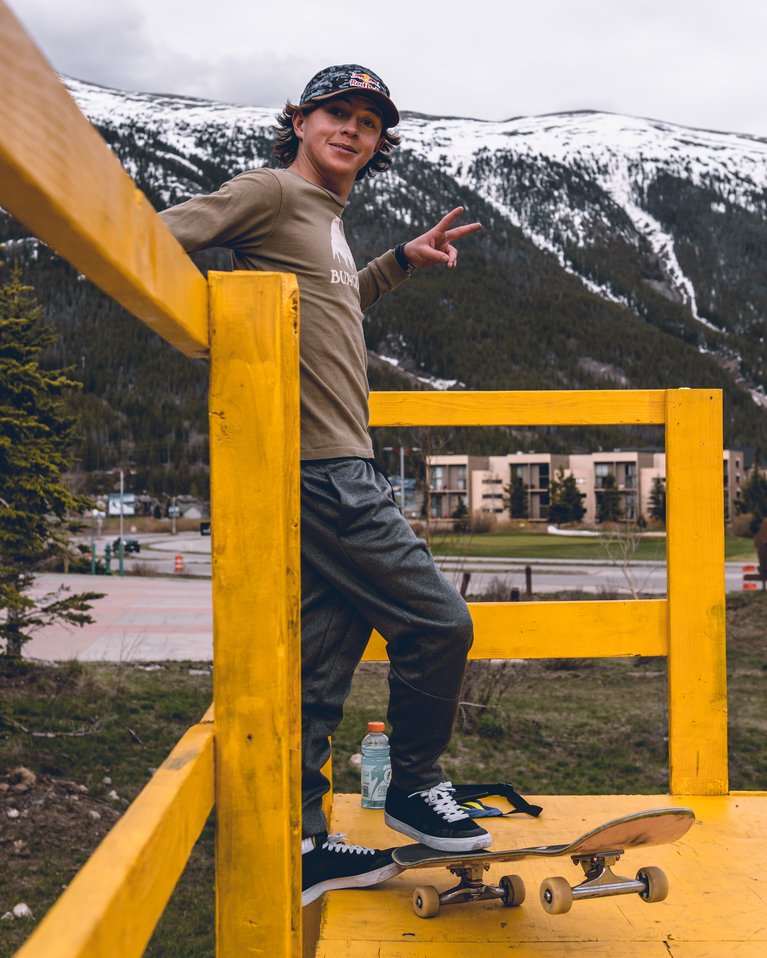 Jake Canter (@jake.canter)
Age: 15
Hometown: Silverthorne, CO
Years at camp: 8
Status: Youngest Kilroy
Mission on board: Stacking podiums and enjoying the ride
How long have you been coming to camp?
The first time I came to Woodward at Copper I was seven years old and have pretty much been back every year. I was more into skateboarding. I would come here and skate the bowl in the winter, and then started snowboarding after that. I ride Copper in the winter too. I live like 20 minutes away.
Can you drive?
Not yet.
So, how do you get up here?
My parents hook it up. I love 'em for it. They help me a lot.
How did camp play a role in your progression?
All the coaches have helped me so much. I did my first 540s and 720s here. I did my first backflip here when I was 8! All my friends would be up, having fun on the jump line. There were good vibes. You'd want to learn something, and your buddy would be trying something, so we'd both go at it so hard. It was so fun, and that's when you learn: when it's fun.
Was it some of your first exposure to pros? Do you remember what that was like?
Oh yeah. I met the whole Frends Crew the very first year I came. I used to watch all of their videos. They were my guys.
When I was younger I was more focused on myself, just riding with my crew. I grew up riding Breckenridge, and it was poppin'. Shaun White would be there, along with Danny Davis and all them. I never really thought about it, but then when I came to camp it became like, "Oh man, they're riding with us!"
What's it like now that you're in that position, where kids are looking up to you?
It's insane to inspire kids, to get them to try things and learn new tricks. I just want the kids to have a good time, so we get in there with them. The guest pros always pushed me when I was younger, so we try to push them, do little challenges, give them stickers… Because that's how you get better. Ultimately, it's all about having a good time.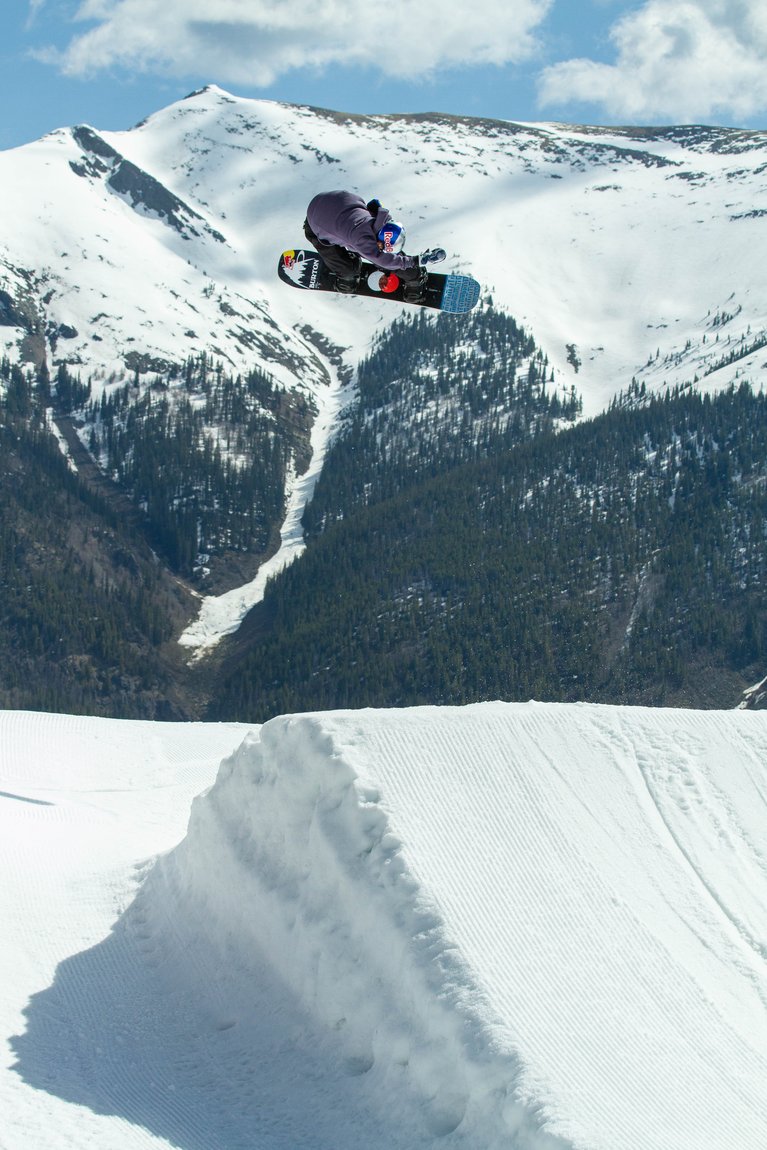 What does camp have to offer the average rider?
It's so important, in my mind. You meet so many different people from so many different places. Like, this week, this little girl Patti, from Beijing. You're not going to just meet people like that when you're going about the routine all winter.
It's snowboarding in June! If you're coming from the East Coast, Texas, or New Mexico, you're not snowboarding in the summertime. It's also the best time to learn. The snow's soft, so you can try anything. There's all different sized features. You learn really quickly.
It's pretty much just like summer camp: you get a room mate, camp food, all that good stuff, but you also got this patch of snow, coaches to help you out, an airbag to learn backflips. It's something people just have to check out. You have to be here.
What are your three tips for camp life?
OK, number one: Sunscreen. I got my eyes burnt one year. It was so bad. And of course, the inside of the nostrils… You're going to have an amazing goggle tan by the end of the week, that's for sure.
Tip number two: Bring your own snacks. You gotta have the good stuff in the dorm, and you gotta hide it, too, so your roommates don't steal it.
Tip number three: Do your own thing, and have as much fun as you can. That's it!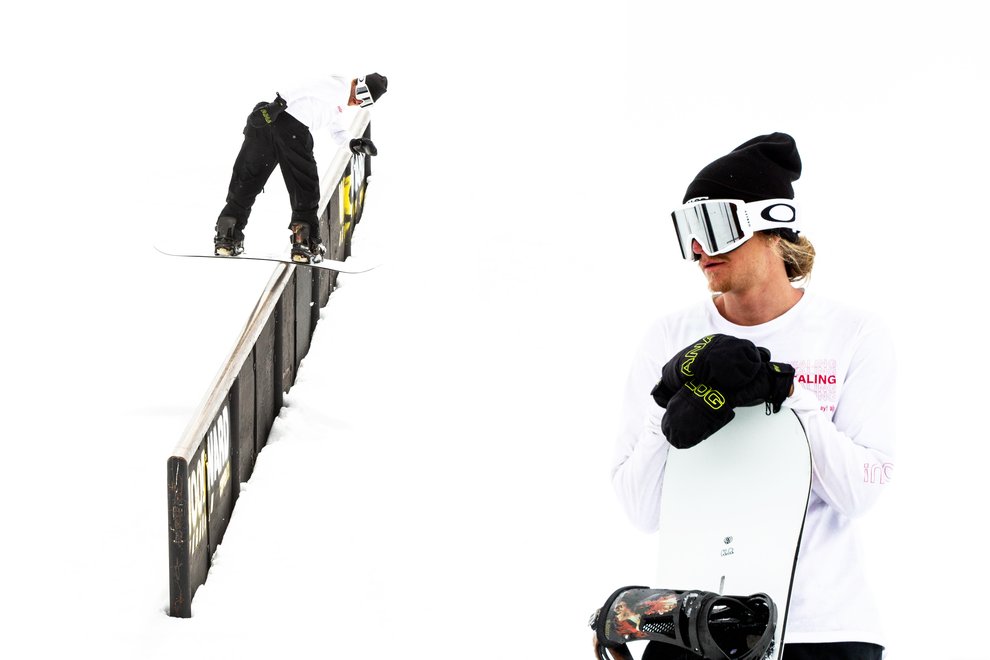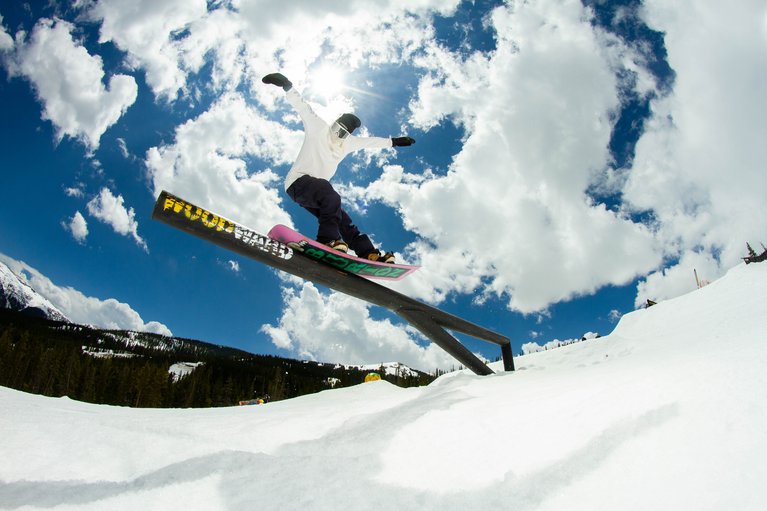 Sy Moran (@sy_moran)
Age: 23
Hometown: Breckenridge, CO
Years at camp: 10
Status: Oldest Kilroy
Mission on board: Stacking clips
Hey Sy, what's your history with camp?
I came to Copper 10 years ago, for the first week of the first year of camp here at Copper, and I've come back every year ever since.
What would you say camp did for you in those early years?
It just got me hyped on boarding. Seeing older kids shred was sweet, and it made me just want to board.
And doing it in the summer just made it that much sicker. I knew I wanted to ride forever. I didn't know what being pro meant or anything like that.
Being a younger kid and seeing older dudes do their thing was really cool, and now being the older dude is really dope. Kids are just absolutely stoked to ride with you, want to talk to you on every lap, and hang out with you. I just want to make them super stoked. If they're pumped, you want to be even more pumped, because it makes them twice as stoked.
Did you have an older figure who you looked up to like that?
Oh yeah. I still know him! We still hang out and board. His name is Ronnie. He was always a fun coach, no pressure. It was just, "What do you think the coolest thing to do on this would be?" It was never about doing the hardest trick on the hardest feature. It was just like, what would look and feel cool here? And that's how I still ride now.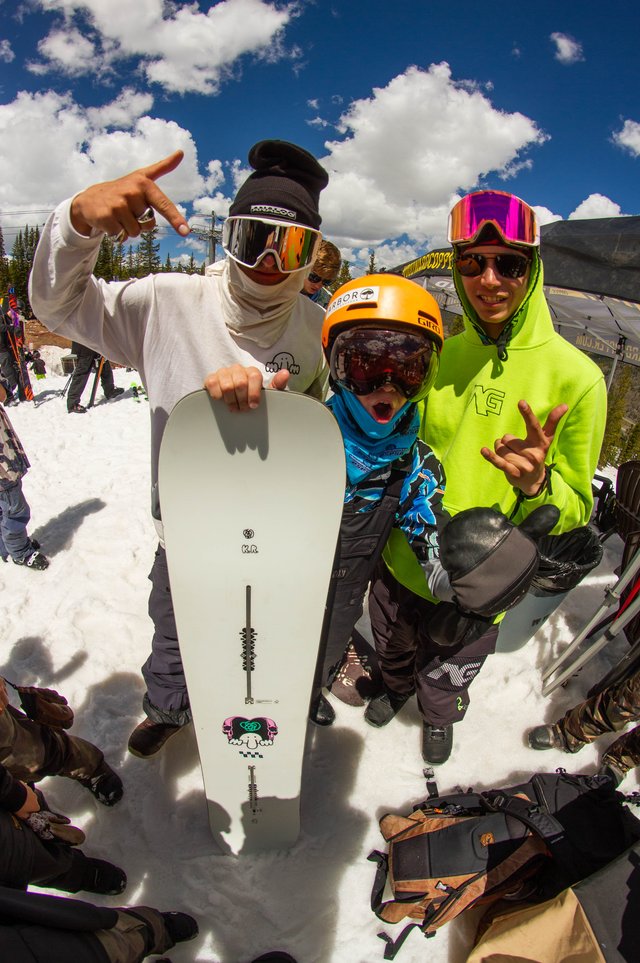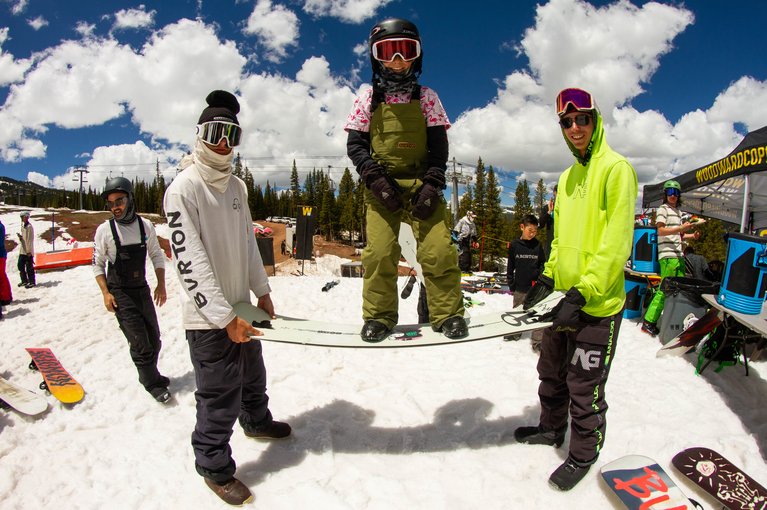 What does camp do for snowboarders, and the community?
It's important for companies like Burton and riders like us to come and froth out the kids. For a young rider, who maybe doesn't know a lot about snowboarding, it'll give them a whole bunch of new people to look up to and learn from. It shows kids a different variety of riding, too. Kids from Minnesota who might just see rail riding are coming here and watching jump dudes from Colorado, and guys from California, New York, Texas… It's a big deal.
Not a lot of people get to ride all year round at such a young age. To have the opportunity to come here and ride is insane. There's ten weeks of camp, so you can hypothetically come here and ride nearly all year, spend the whole summer trying new things every day. So when winter comes around, you're ready to go.
On top of that, everyone's put into a group, and you all shred together. Everyone comes away from camp with new friends.
People like one-on-one coaching, but at camp you get to shred with a crew so you can all learn together. Someone tries a backflip, and maybe you've never done one, but just seeing them do it gave you the jitters and now you gotta do it.
So what would you tell someone who thinks it's too much money?
To go to camp? If you really wanna go, it's fully worth it to work your ass off and do whatever it takes to get there whether your family can help you out or not. Maybe you can't go this year. Maybe you're not old enough to get a job. But if you really want to go, you'll figure out a way to make it.
When I was 15 I got an opportunity to go to New Zealand with a team for three months, and my parents told me they would help me out a little, but they wouldn't pay for all of it. I had to figure out how to go. So, I went door to door to businesses asking for sponsorship. I went to my chiropractor. I asked my dentist! Some people threw me 50 bucks, and other people dropped hammers.
It's just like going snowboarding in the first place. If you really want to go you'll figure out how to do it, and that'll make it all worth it. If you care about boarding, whether you want to go to the Olympics, film a part, go to the X Games, or just ride, anything you can do to get after it will make you a better boarder. So, make it happen!
---
You never know where the Kilroy Crew will pop up. They're all over the world! So keep your eyes peeled. In the mean time, start mowing lawns and stocking up on sunscreen, 'cause summer snowboard camp is calling you!
---