Competitive Edges – How the Pros Choose Their Boards for The Burton U•S•Open
Park riding has risen to an insane level over the past decade, thanks to riders like Danny Davis, Anna Gasser, and Mark McMorris.
The tricks and features have evolved, too. Everyone's had to step up to keep up. For example, take the course at the Burton U•S•Open: nothing straightforward, and definitely nothing small. This is park riding at its highest level. Everything's cranked to 11. Not only do the features demand riders to go fast and big, but they force them to think outside the box and see what's possible.
If anyone knows how to pick a board for situations like this, it's the riders who have been doing it their whole lives, but what about everyday folks on the hill?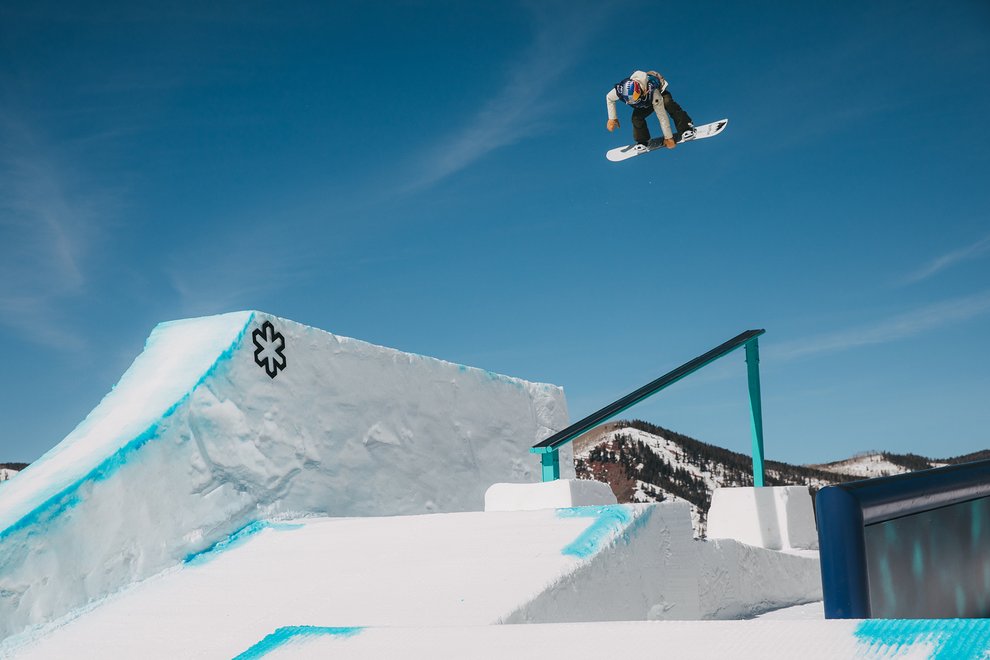 At first glance, park boards seem simple: they're typically twin tipped, and have cool graphics. That's all that matters, right? Wrong! They're carefully designed, tested, and built to find the perfect combination of shape, flex, durability, and versatility for riders at each level. Competition kids call for highly capable twin tips that perform well on both jumps and rails, while street riders often look for something with the right flex and a durable build so they don't have to buy a new board after every session.
With the U•S•Open on the horizon, let's take a look at some of the riders who are driving progression today, and find out how they decide which board to ride.
Or, if you're ready to get right to it, check out our Women's Board Finder or Men's Board Finder to find out which park board is best for you.
---
Anna Gasser – The Talent Scout
Shape: Twin Tip
Bend: Camber
Preferred Zones: Park, Jumps, Rails, Groomers, Side Hits, Occasional Pow Laps
How do you choose which board you want to ride? How do you know what you want out of a board?
For me, it's all about how I feel on a snowboard. I look at the shape, and I really like Camber boards, especially for park riding and cruising around. I like twin tips too, because I do a lot of switch tricks. As soon as you start riding switch, doing switch rail tricks, or landing switch then it feels more natural on a twin tip than it does on a directional board.
I am riding the Talent Scout. I think a lot of riders at the U•S•Open are going to be riding it. I like that it feels stable landing in jumps, or hitting bigger kickers. Also, it is playful on rails, so I can still do a nosepress but hit a big jump in the same run.
You just landed the first triple cork in women's history! And you were riding the Talent Scout, right? Do you feel like it helped you progress to this point?
Yes I was! Of course, I am super happy about it. You get so much positivity and adrenaline when you land a trick like that. Feeling confident with your board helps you so much, and it makes you confident in your riding, too. I've learned a lot of new tricks with the Talent Scout. It has definitely been a part of my progression.
Do you have any tips for young riders out looking for their perfect board?
It depends on what you want to do. If you want to have fun on the mountain, or if you want to start riding the park, I would recommend the Talent Scout, for sure. Maybe test one! Burton does a lot of demo days, and has Test Centers.
Mark McMorris – The Process
Shape: Twin Tip
Bend: PurePop Camber
Preferred Zones: Park, Jumps, Rails, Groomers, Side Hits, Occasional Pow Laps
Let's talk about your thoughts on snowboards. How would you describe the board you want to ride?
I would describe it as a board for any day on a resort, the perfect resort board. If you get a foot of pow, it's going to handle. If you're trying the hardest rail tricks and going through kinks, it's going to be soft enough, pressy enough, and playful enough to ride any sort of rail. You could take that thing in the streets. And then on that, you could hit the biggest jumps in the world and feel really solid going fast.
That's a pretty broad spectrum. What is it about the way you ride that makes you look for something that can do all of those things?
I think I'm always striving to be known as an all-around snowboarder because I love all types of snowboarding. I hope that speaks to my skillsets on rails, jumps, pow, freeriding…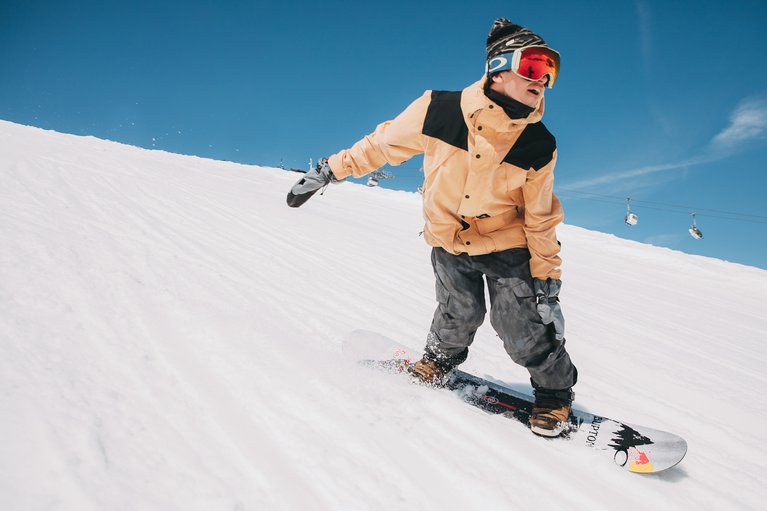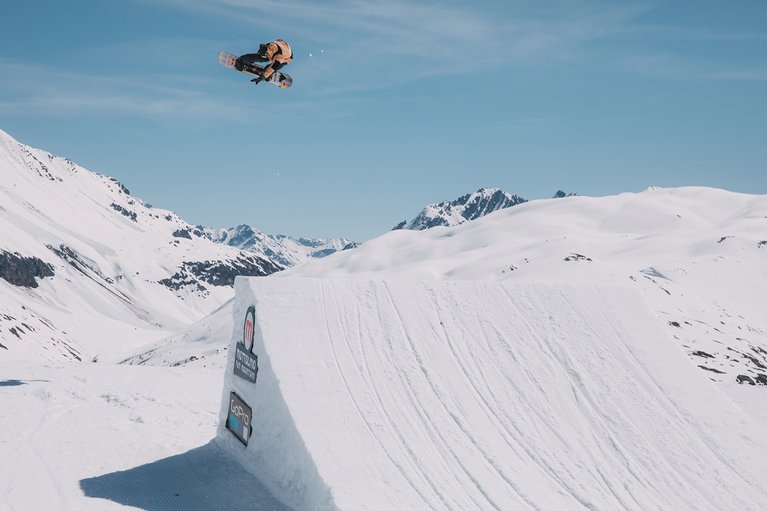 What can you say about twin tip boards?
I think twin tips are really great for any freestyle kid. I don't necessarily set my board up super twin. I have a little bit bigger nose, a little bit shorter of a tail, my back foot is pretty straight, and my front foot is pretty angled. So, I don't necessarily ride centered, but I think it is really good if you're doing any sort of park riding to have a tip and tail that are similar.
When it comes down to the final run at the U•S•Open, when you really need to perform, what are you looking for in your board?
I am definitely looking for it not to break. I always make sure that my bindings are perfect and I have brand new hardware. You are just looking for your board to do what it's been doing all week: holding up and being your buddy. It's the difference between being super down, because you know that you have what it takes to win, and it doesn't work out, or literally the greatest feeling ever. Like, being the last person to drop at the U·S·Open… If you can make that happen, then there is no greater feeling. So, that's what's at stake. Potentially getting hurt, your equipment not handling, or you not handling. That's when I hate competition: when I'm not doing good. It's not fun. But when you are doing good it's the funnest thing ever.
Danny Davis – The Thinkers
Board: Free Thinker
Shape: Twin Tip
Bend: Camber
Preferred Zones: Park, Jumps, Rails, Groomers, Side Hits
You used to ride a lot of twin tips, right?
Yeah, I used to ride a lot of twin tips because my theory was that I wanted my board to ride the same going backwards as it did going forwards in the halfpipe, on jumps, rails, you name it. But I was young then, a young little whipper-snapper, and I also didn't know anything about taper, or what makes one snowboard unique to another. I just wanted to ride rails, jumps, and halfpipe all on one board.
And now you've evolved to the point where you actually developed a two-board quiver with the the Free Thinker and Deep Thinker. How did you get here?
Well, I started to get more into boards, and wanted to learn more about why I'm liking what I am, or not liking what I'm not. There are great boards, but they may not be great for everybody. It all depends on the way you ride and the way you're shaped.
So, for the Free Thinker and Deep Thinker, I went to JG. He started hitting me with some questions about what I thought would be cool. We both wanted to make a quiver series, like the Family Tree, but a park, pipe, and all-mountain quiver. One board that's really great in the park, on jumps and rails, and then another board that's similar, but is really sick on groomers, great in the backcountry, and has a little more float.
So, it's a freestyle quiver.
Board: Deep Thinker
Shape: Directional
Bend: Directional Camber
Preferred Zones: Halfpipe, Jumps, Groomers, Side Hits, Powder
What day are you taking the Free Thinker?
The day for the Free Thinker – I like to ride it in the halfpipe. It's great for spring riding. Great in the park on any day. I'll be ripping with it in the park, the pipe, and on some rails. Like any classic twin tip Camber board, that's where it's really going to shine.
You even ride the Deep Thinker in the pipe, though, right?
I was riding the Deep Thinker in the pipe, but then I started asking, is there a better board for this? I really liked the shape and I think it looked cool. A lot of times with shapes, you'll be like, "Oh this thing looks sick! Can't wait to ride it in the pipe!" But it has a bit more sidecut and a little less effective edge...
So, taking the Deep Thinker into the pipe kind of informed where it really shined. Like, the snow was chest deep the other day in Tahoe, and I rode the Deep Thinker 160. It was killer.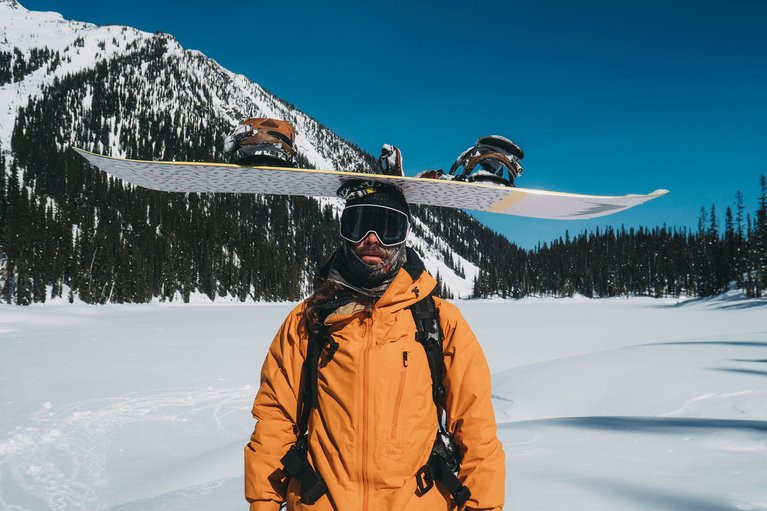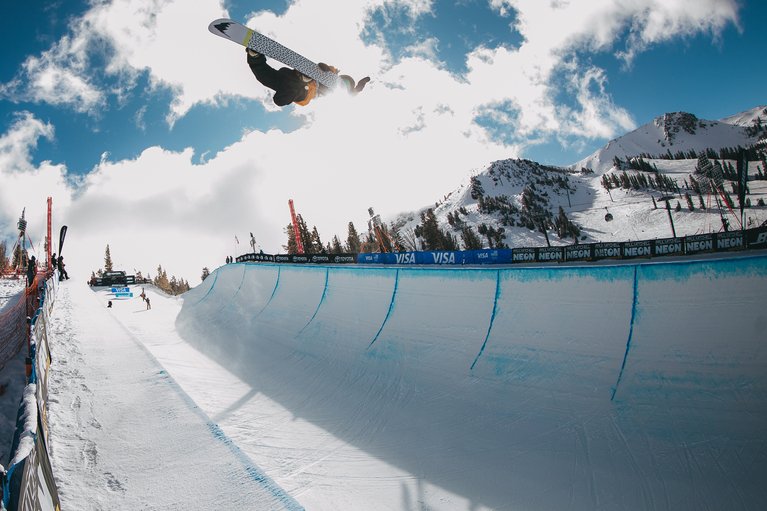 There are even more park boards in the line, with options featuring different bends, shapes, technologies, and price tags. Ride at your own level, and gear up accordingly with outerwear, boots, boards, and accessories that give you the confidence to get after it.
---