Time on the Trail with Burton's General Manager, Elysa Walk
Time on the Trail is a snapshot into the lives of Burton's senior leaders. Our passion and inspiration comes from time on the trail, both literally and figuratively. We go hard outside the office, and bring that energy to work. With that in mind, let's get out there with the big wigs, and find out what they're jamming to along the way with the Trail Mix.
Set out with Elysa Walk, Burton's GM of the America's, for her time on the trail: mountain biking.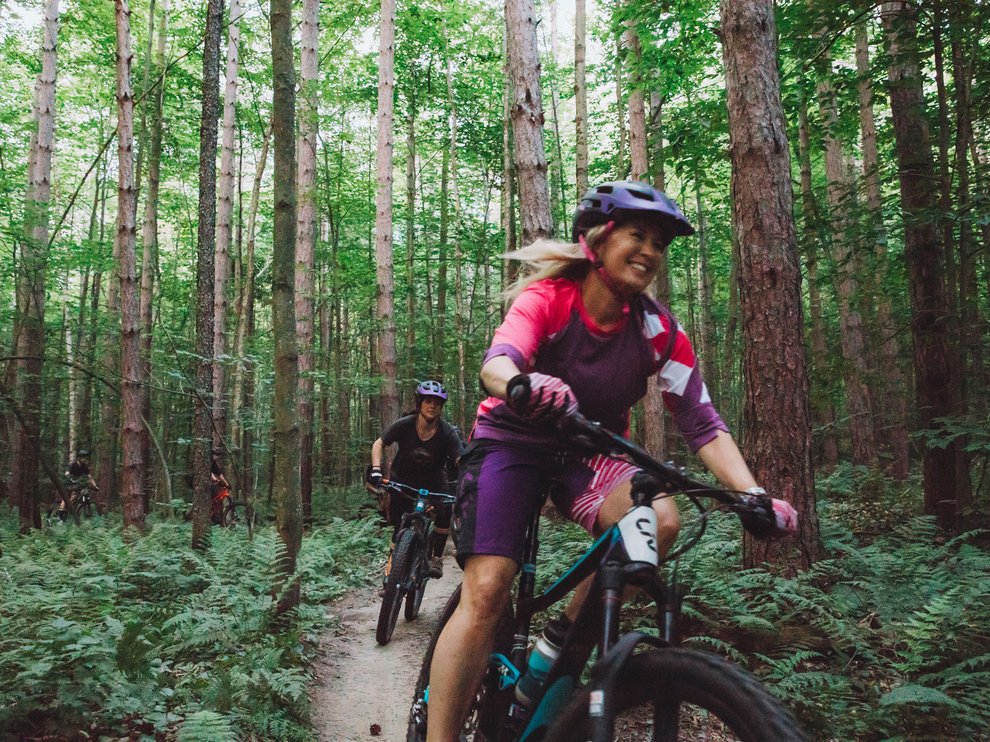 From the tundra to the tropics, North and South America span 14,000km. As General Manager of this whole region, Elysa Walk heads up Burton's business across all of it. This means aligning sales, distribution, marketing, finance, service, and inventory, "so that things can fire on all cylinders," as she puts it. In a business like Burton's, that's a gargantuan task. So yeah, Elysa's a boss.
Elysa came to us three years ago. "It felt like home within days of being here," she says. She recalls a trip she took with the senior team to Japan in her second week at Burton. It was also her second week snowboarding. Did that cause any anxiety? "It was awesome," she says with a smile. "I had so much fun."
Mountain biking is one way Elysa stays active, something she considers essential. "It's the key to having an amazing time seeing the world," she says. "I'm hooked on Crossfit, I'm a runner, and I'll do a Spartan Race now and then. I hiked 10 days through Peru last year to Machu Picchu. Learning to snowboard came pretty easy because I'm active."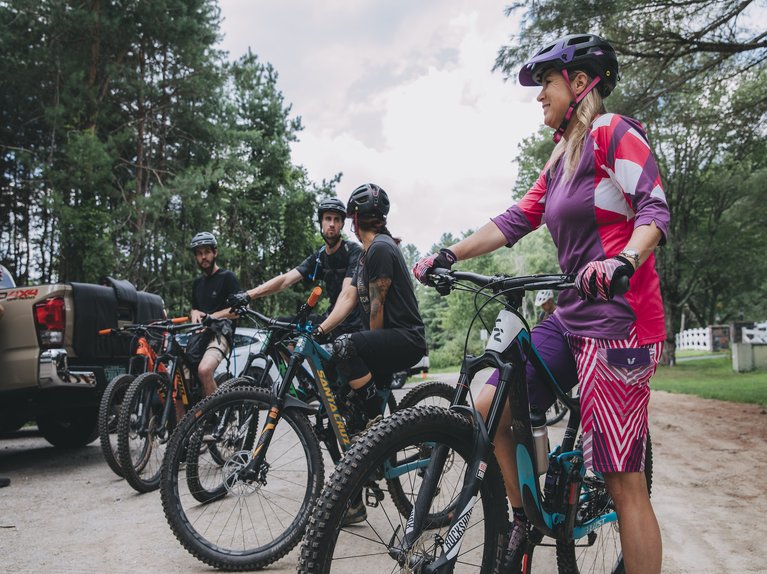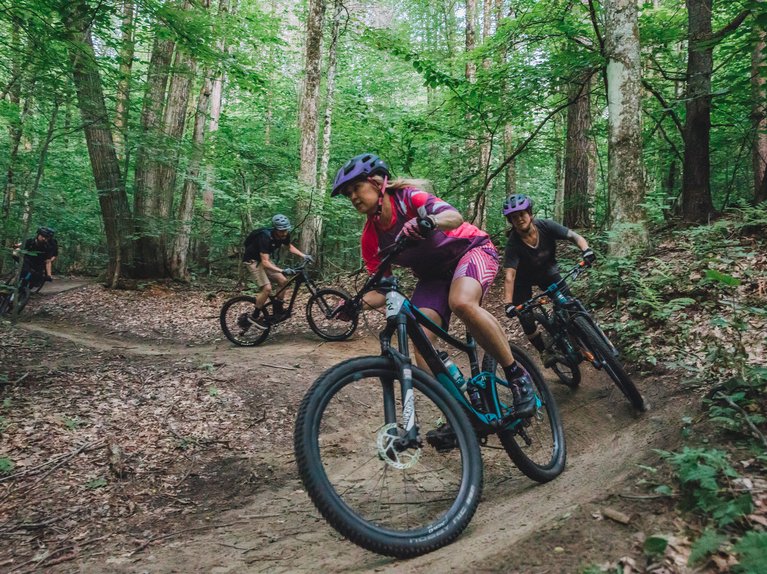 Elysa's been riding for 15 years. "I got into it from my time spent as GM of Giant Bicycles (the world's largest bike manufacturer), but it was the summers spent riding in Whistler with my son that really hooked me. I learned what I know about technical riding from following him."
Right when we start to wonder if she ever kicks back, she says, "My kids have introduced me to a new "sport" this year. Hammocking. We hike up to a beautiful spot, set up our hammocks, and talk for hours while we rock and enjoy the views."
Elysa's a great example of the right person in the right place, not just for her capacity to lead through change, but in context of the moves we're making in sustainability, having an outdoor fiend like Elysa calling shots is mission critical.
CEO, Donna Carpenter, found Elysa at an EspnW conference where they were on a panel together discussing women's marketing. "I was immediately impressed. She was clearly driven and results-oriented...at the same time, FUN. When we needed someone to transform our Americas' business, I knew Elysa was the one."
Before hitting the trail, we asked for advice. "Look where you're going, don't look down, and don't overthink it. It's riding a bicycle," she laughed. Over roots, rocks, gaps, and bridges, for the record.
Learning to mountain bike is similar to snowboarding. "It's really great to go with people that are better than you so you can chase them, but also get out alone for repetition," she says.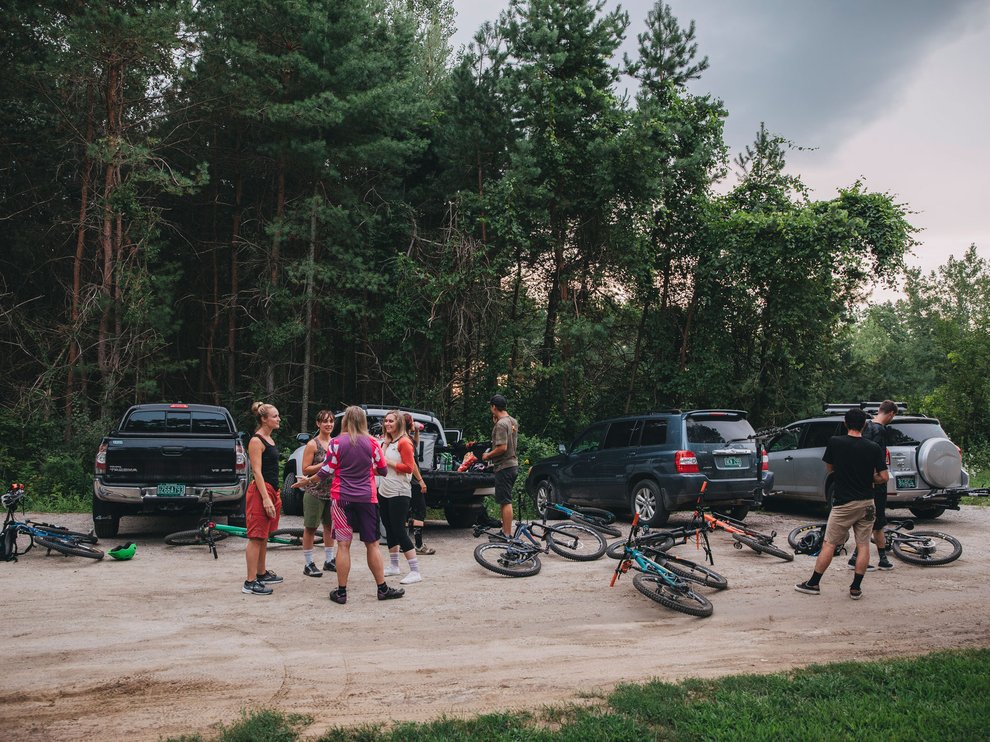 At Burton, we have a mantra, have as much fun as possible. Sounds easy, but it takes a special personality to embody that, especially in balance with a tactical skillset so strong, we're seeing her do things at Burton that are a bit too complex for blog post. She's helped to completely transform our sales organization for a better customer experience. It's really great to have her here.
We're feeling good about our time on the trail so far, what about you?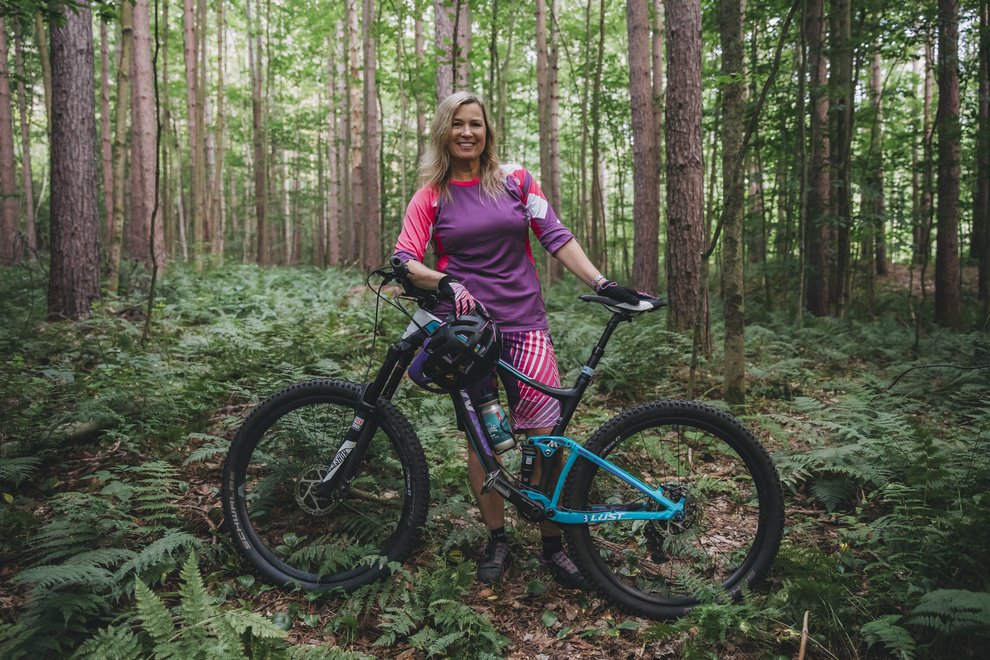 Trail Mix
Here's what Elysa's jamming to:
---