Take a Stand Against Climate Change with Burton and Protect Our Winters
The clock is ticking. Our global temperatures are rising, our snowpacks are shrinking, and carbon emissions are increasing at an alarming rate. We're rallying our global community to help take positive action towards a cleaner and more renewable future, and we need your help.
At this critical time, collaboration is vital.
According to the latest report from Protect Our Winters, the time to act is now. "The science is screaming that we are in a no-fall zone. As climate change continues to alter both built and natural landscapes, the loss of powder days will be the least of our worries. Our businesses, landscapes and communities are at stake."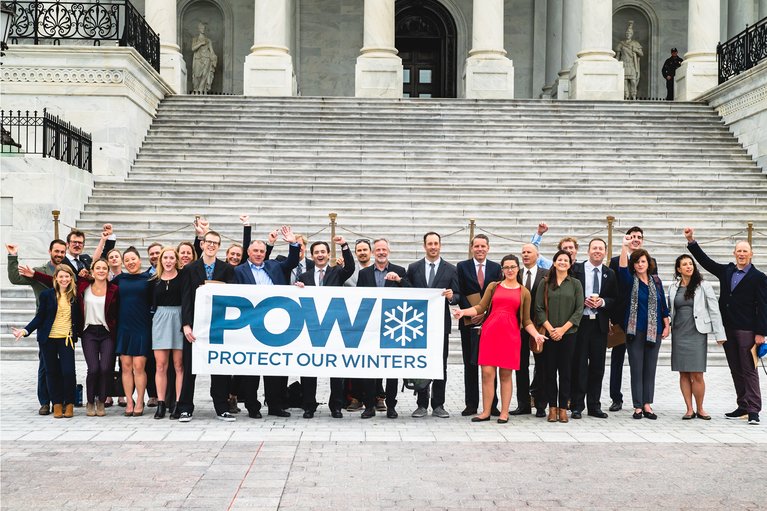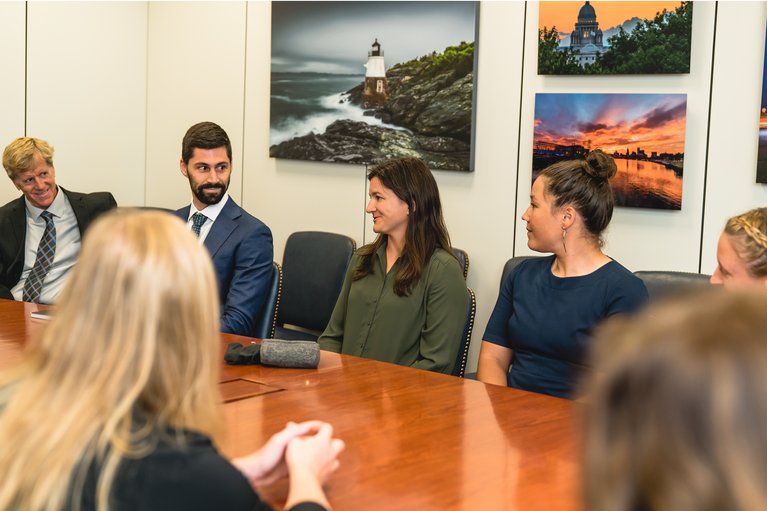 We've been a member of Protect Our Winters since 2013 and have used our brand's voice to influence legislators and turn passionate outdoor folks into effective climate advocates. This community of athletes, pioneers, and forward-thinking business leaders works tirelessly to affect systemic political solutions to climate change.
Each year, Donna Carpenter and members of the POW Athletes Alliance (which includes team riders like Danny Davis, Kelly Clark, and Kimmy Fasani) lace up their political bootstraps and head to Capitol Hill to lobby for positive policy. New to the ranks, our own Chloe Kim. In POW's own words, "Chole adds significant strength to the POW Alliance, bringing far-reaching accomplishment and influence to a following of young individuals who are critical to building an effective climate movement."
But the climate advocacy train doesn't stop in the States. We've become a founding partner of Protect Our Winters Canada, which launched in September 2018 to focus on raising awareness and activism on climate issues specific to POW's Canadian community.
How You Can Help
You might not be able to start a global non-profit overnight, but there are a few things you can do to help the cause. This year, we are proudly supporting Earth Day Network's 12 City Clean Ups, which aims to inspire volunteerism and achieve a tangible impact on waste in our environments. A handful of our global flagship stores are hosting local clean-up events, and we highly encourage you to find your local Burton store and lend a helping hand.
On the product side, we've partnered with Ty Williams and our friends at POW to create a custom t-shirt design that supports the cause and puts the message on full blast. These 100% organic cotton tees are ethically sourced from a family farm in Peru, and a portion of the proceeds will be donated to Protect Our Winters in support of climate advocacy.
When asked about this recent collaboration, Ty said it was a no brainer, "We are the ones who are directly affected when stuff is going poorly, environmentally. We are the ones who are in the ocean looking at the trash floating by, and in the mountains looking to ride when seasons are really bad. You can see it happening right in front of you."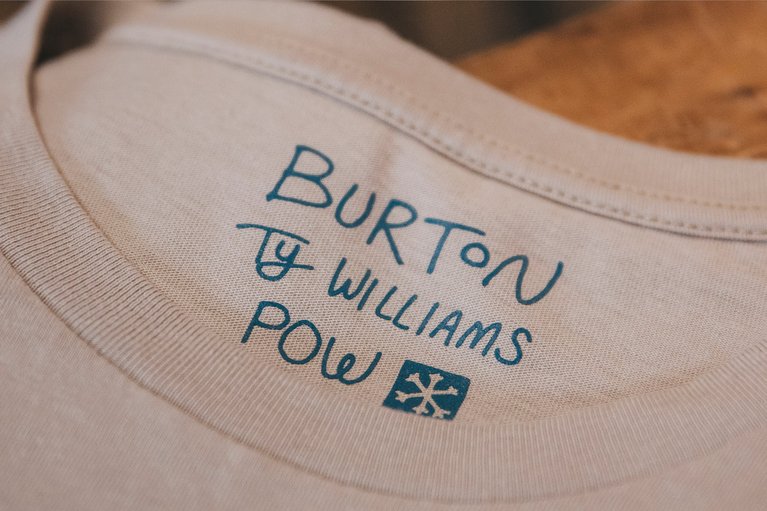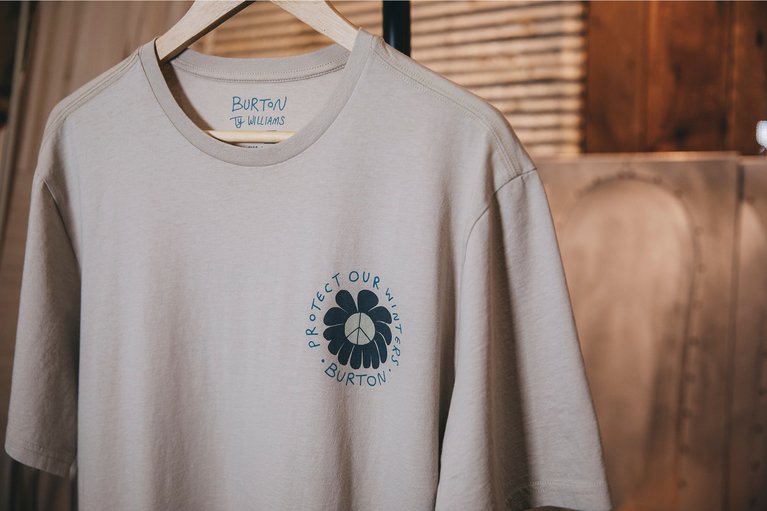 We are on the front lines: in the oceans, mountains, and the spaces where the nasty effects of climate change are happening in real time. If we want to save our playgrounds, it is our responsibility to act as fast and effectively as we can.
---