Digging Through the Archives: The Evolution Of Step On
Dive into the evolution of Step On.
From rear-entry prototypes in the early 90s, our mass-produced Step In at the turn of the Millenium, to the revolutionary Step On bindings we have today, the dedicated engineers at Burton have invested countless hours in the lab—and on the hill—to fine-tune strapless technology.
And hey, we've certainly come a long way from the duct-taped designs of years past (don't worry, we've got some photographic evidence for you). With Step On now gracing the boards of Burton Team Riders and rippers all across the globe, let's dig into the archives and see how far we've come these past 30 years.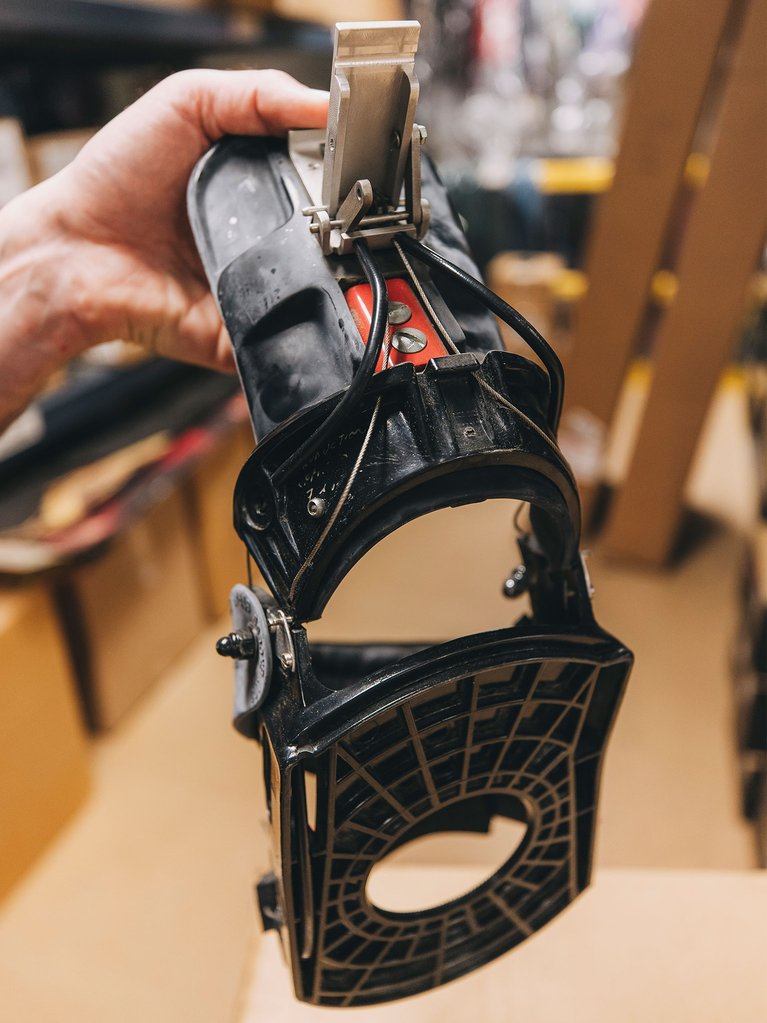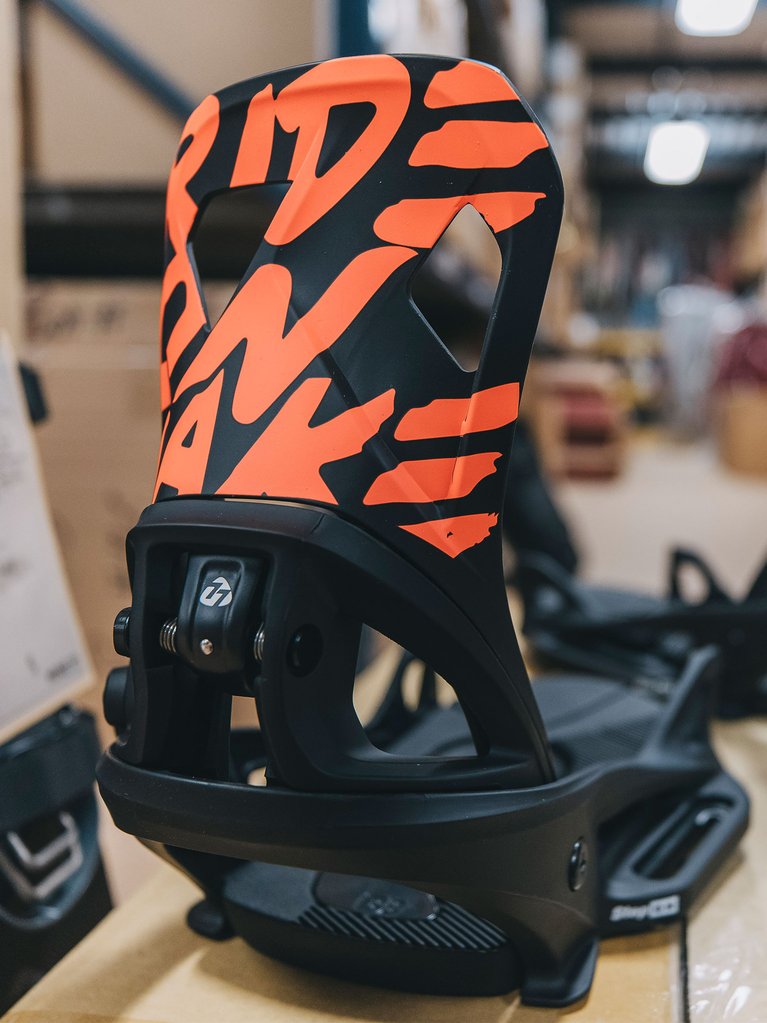 When we look back on the evolution of Step On boots and bindings, a few stand out. With the assistance of Burton's hard goods team, we picked a few to revisit:
1993 Rear Entry Binding Prototype
1999-2001 "Boot 3" Step In Prototype
1999 Original Step In Bindings
2016 Modern Step On Prototypes
2020 Step On EST
2022 Current Step On Bindings
---
1993 Rear Entry Binding Prototype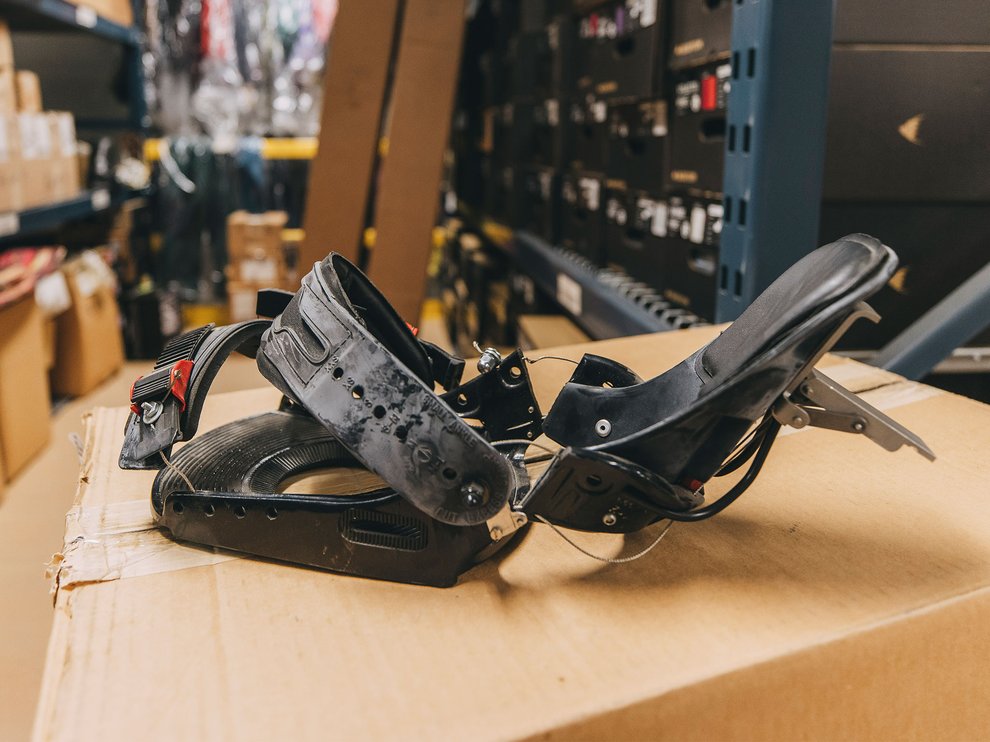 How long ago was 1993? Well, Jurassic Park was hitting theaters, Whitney Houston's "I Will Always Love You" was topping the charts, and Scott Keller, Burton's hardgoods Design Engineering Manager, was graduating college. His senior project? The rear-entry bindings you see right here.
Three of my friends and I designed a rear-entry binding that was based on an aluminum tray with a solid, riveted hinge that would open up to let the heel cup/highback down. It didn't really work very well, but it did allow me to graduate.
Lucky for all of us, we also graduated to better designs over time…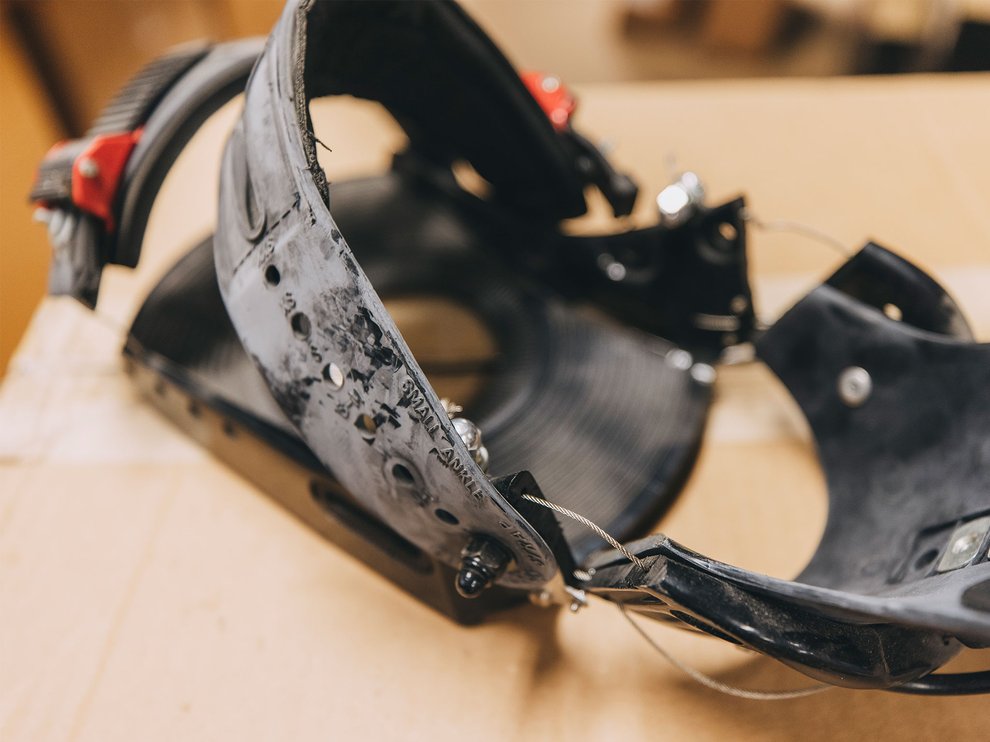 ---
1999-2001: "Boot 3" Step In Prototype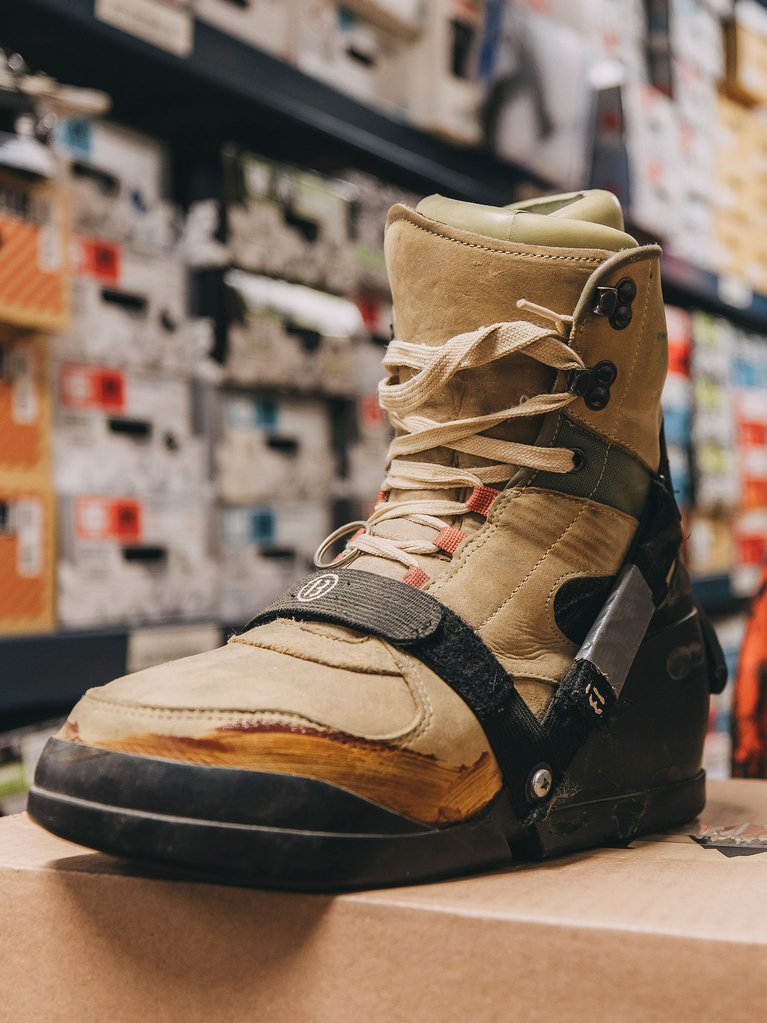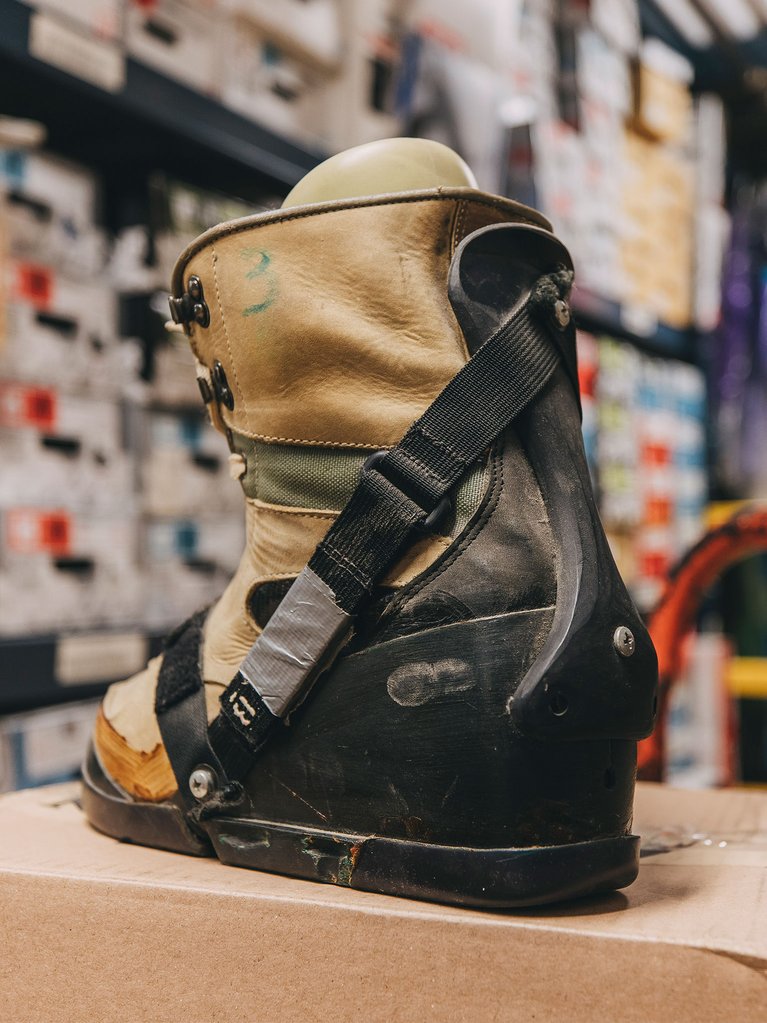 Always love seeing duct tape on prototypes.
Let's be honest—we've all used a little duct tape to get through a DIY project; our engineers included. Fortunately, we never actually released a binding that came with a roll of it, but it's fun to look back on how we got here.
"This is just crazy to see," says Cam Mackey, Global Merchandise Planner. "To see the evolution of Step On and where it is now—knowing it came from here—is just mind-boggling."
And this was only the beginning of its evolution.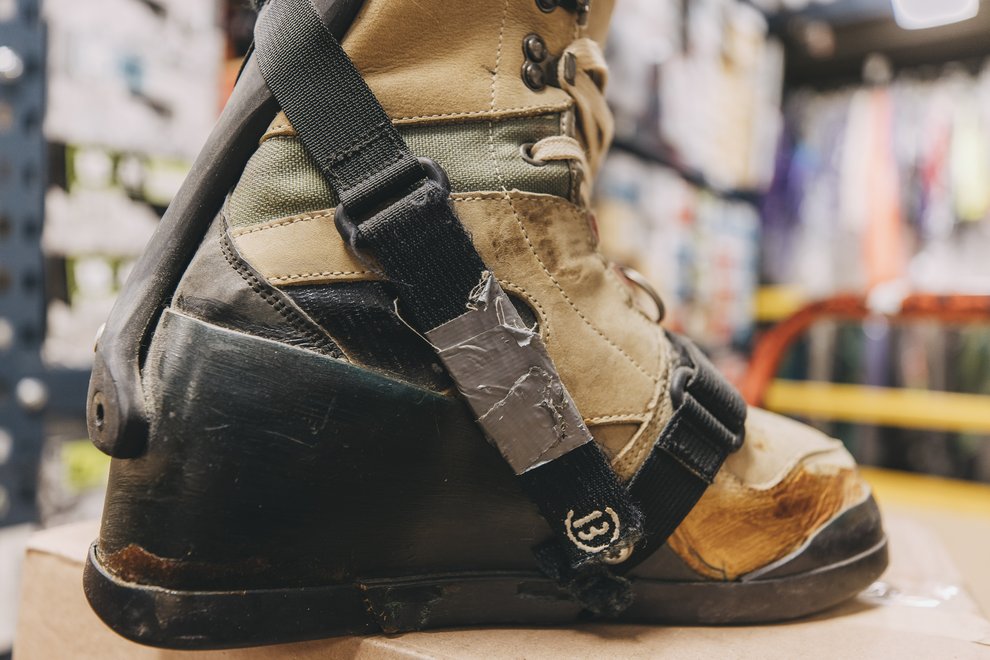 ---
1999: Step In Bindings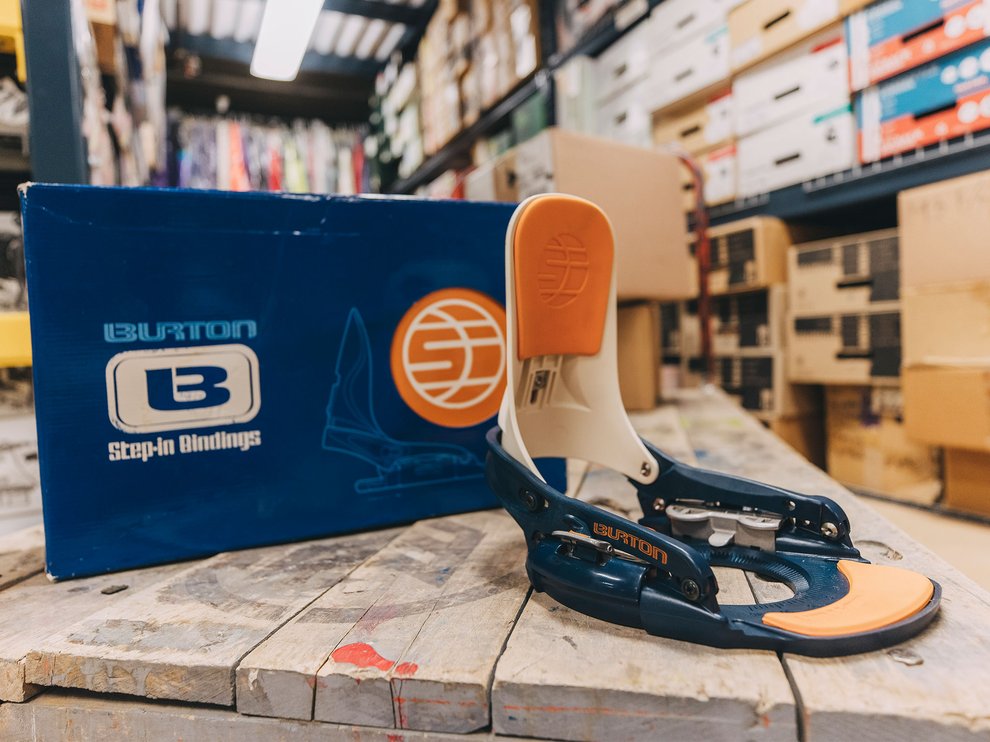 Ok, now we're looking somewhat familiar. Featuring a more polished design—and a lack of duct tape—the Step In system was a major step (pun intended) in the right direction. While it still left much to be desired, these mass-produced bindings were a big spark for where we are now.
"These worked pretty well for the time," says Keller. "Lots of areas to improve on though. The mechanism didn't reset automatically, the boot had a big, stiff, uncomfortable plastic interface right under the whole foot, and snow tolerance was an issue. Plus, the ride was funky."
So, still not perfect, but Step In pushed us further along the journey to Step On—which fast-forwards us to 2016.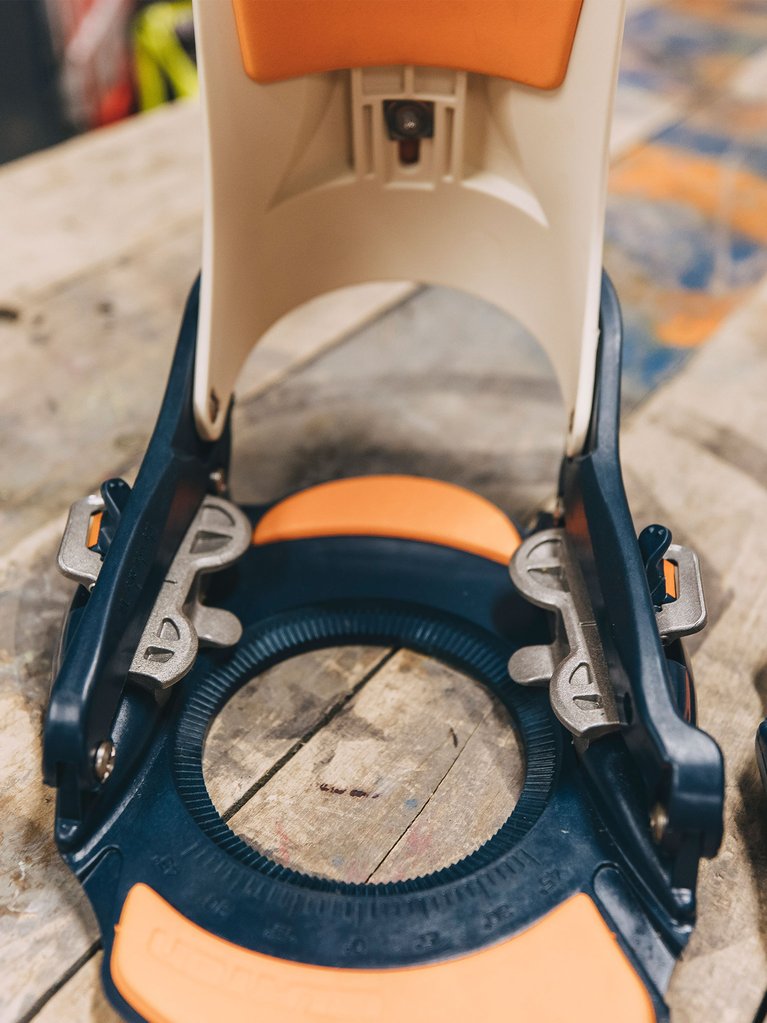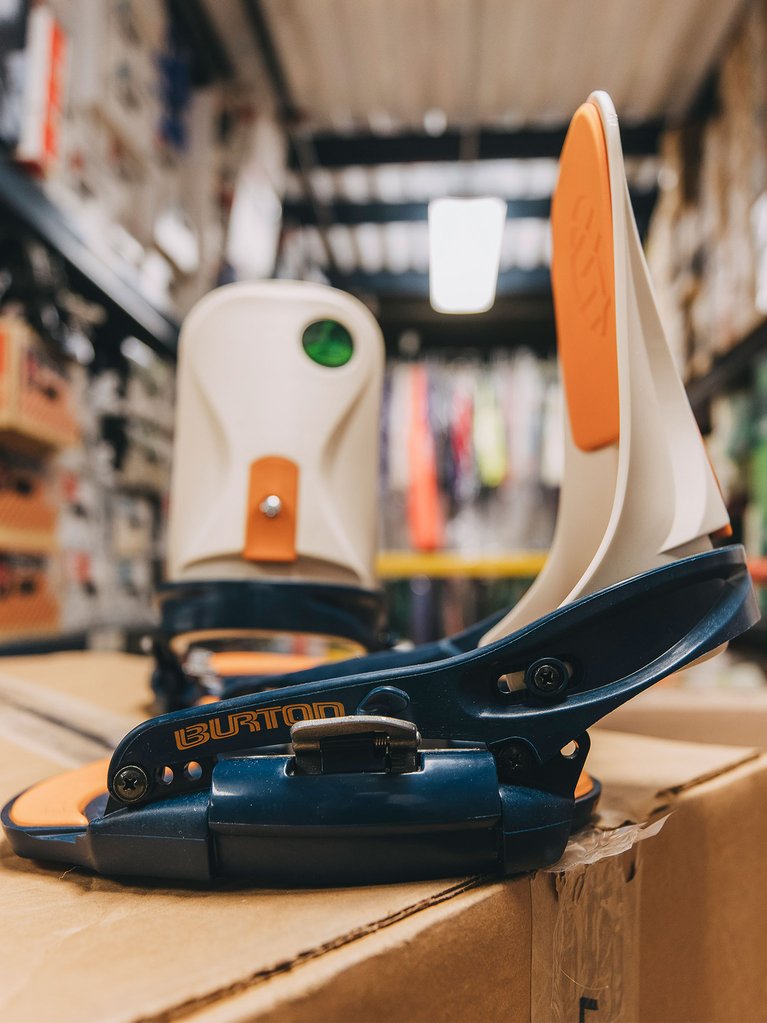 ---
2016: Step On Prototypes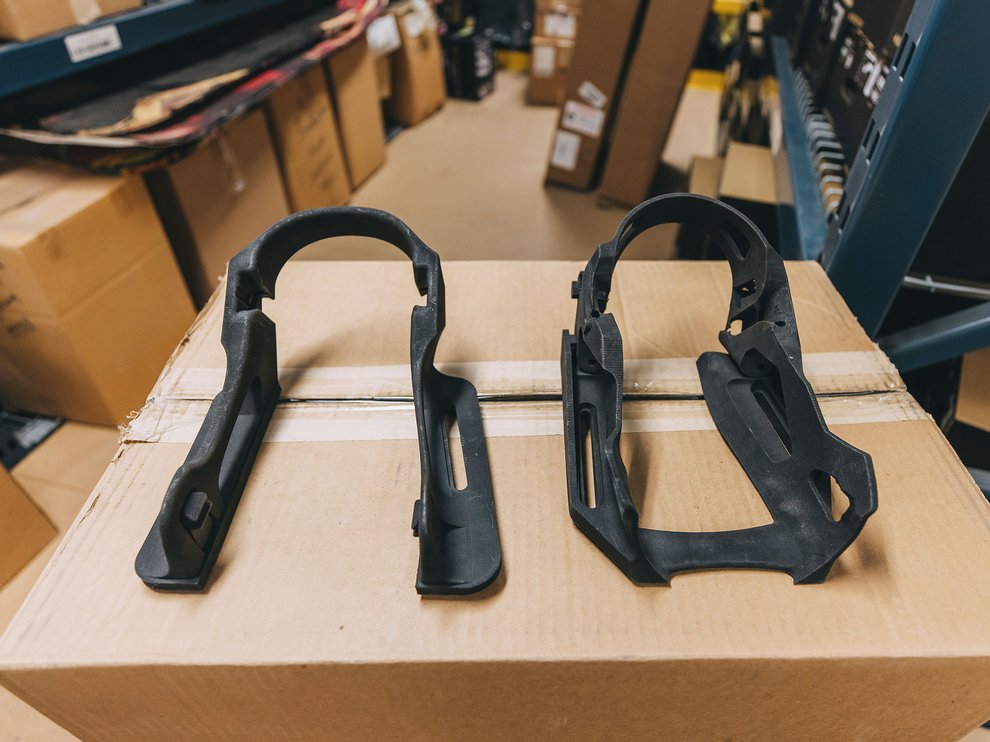 At first glance, there's not much to this rendition of Step On. However, they serve as the building block of the most innovative system to come. We're getting closer. In 2016, we developed the first Step On prototypes, which were 3D printed in-house. These designs were ultimately used to develop the first EST Step On system found in the Mine 77 collection—more on those shortly.
Released as a ReFlex binding to allow every rider access to the system—whether they were on a Burton Channel board or not—Step On revolutionized the binding landscape. And we were still just getting started.
We were really surprised at how well the three-point system felt while riding, and it allowed us to substantially simplify the connection and release mechanism.
---
2020: Step On EST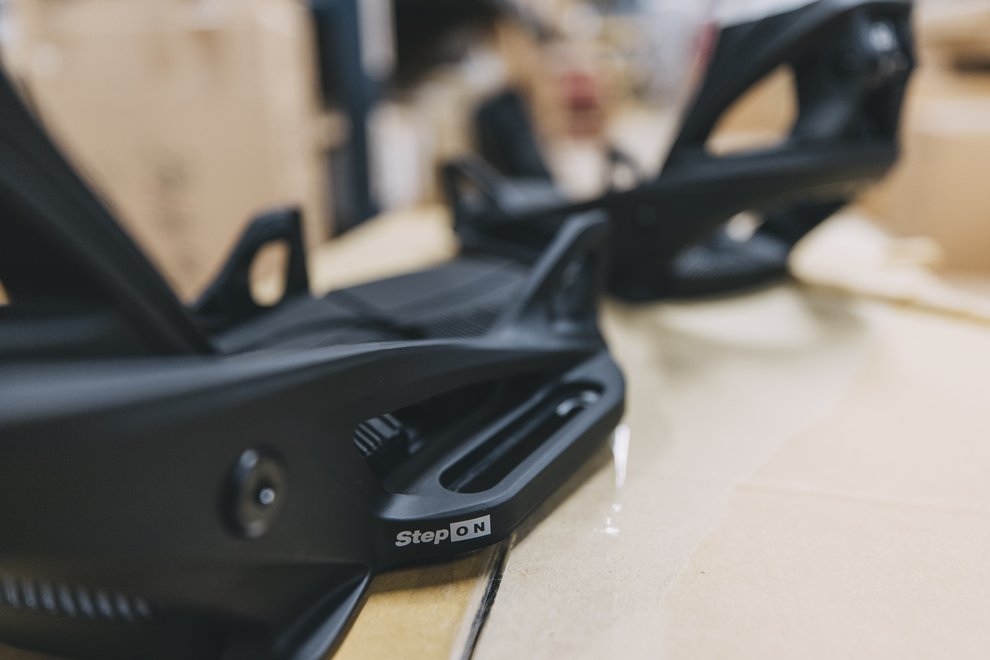 A personal request from Jake—and offered in size medium only—the Mine 77 Ride On Jake X Craig Kelly was the first Step On EST release. It was (and still is) one of our most highly sought-after products.
With Jake wanting this done as fast as possible, there were still a few compromises made in the process. While technically an EST binding, stance angle and width options were more limited than our standard EST offerings. The bed was super thick, which left you sitting pretty high on the board, and there were issues trying to scale the Men's Medium to other sizes.
Even so, the Mine 77 EST Step On was a groundbreaking moment for Jake and Burton hard goods.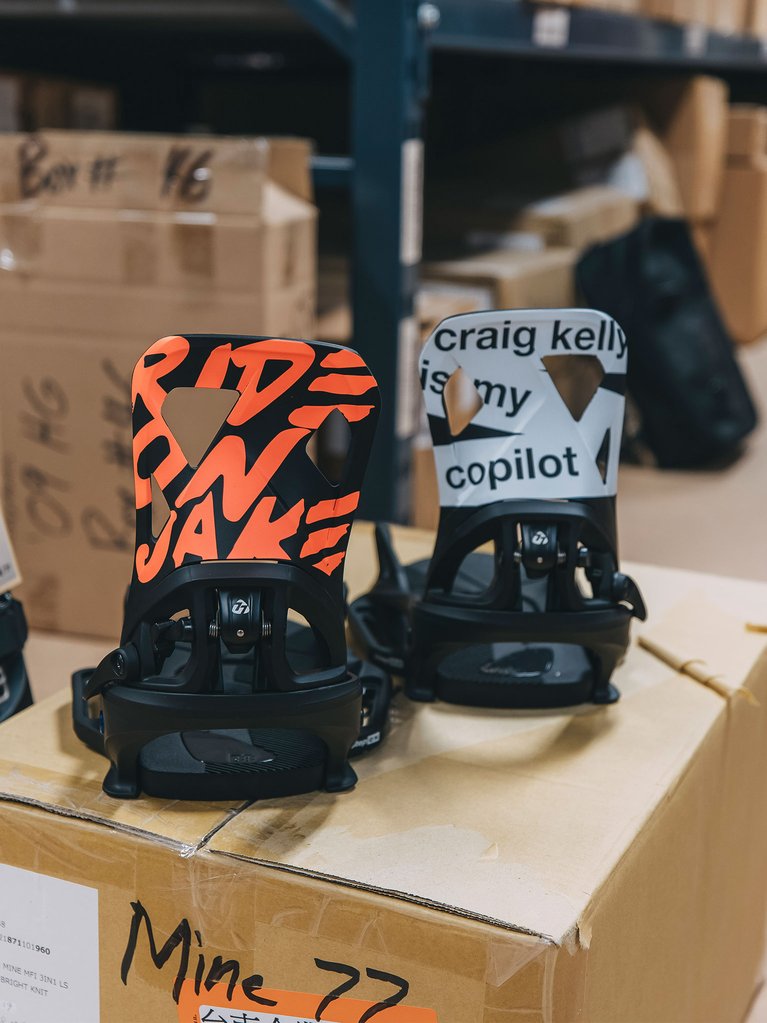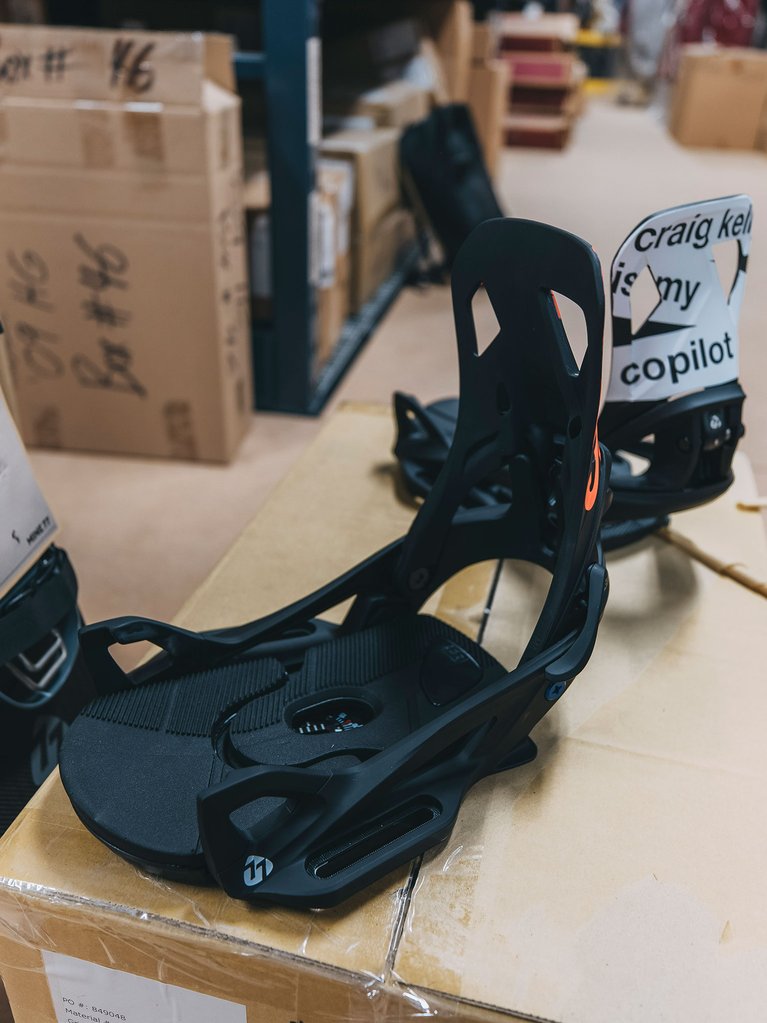 ---
2022: Current Step On Bindings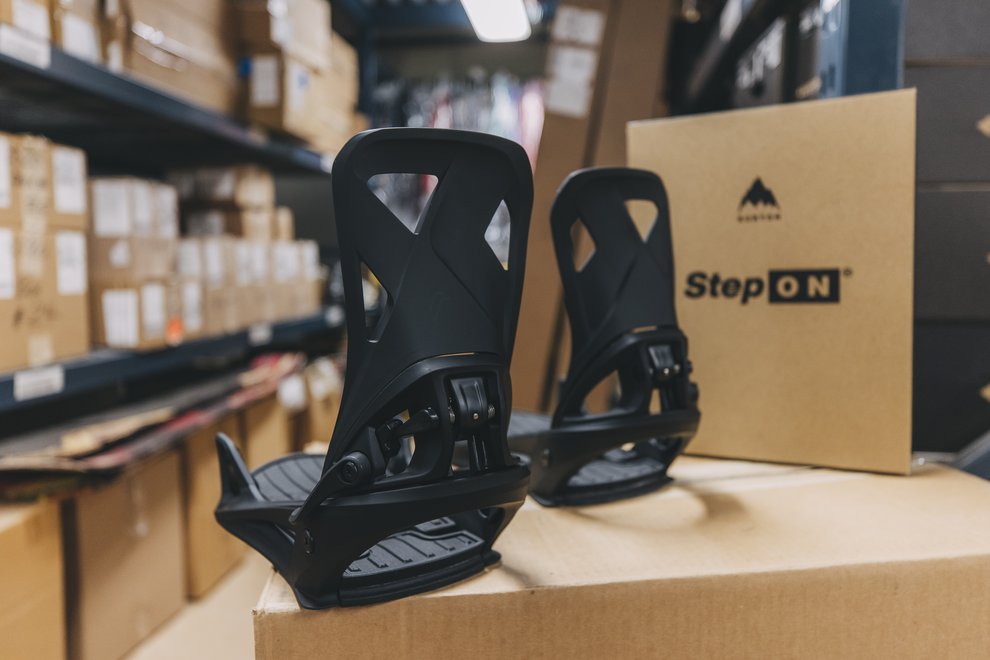 Developing any product comes with 'perfecting' something—and then continuing to push that product to discover that there is always room for improvement.
Boom. Here we are. Nearly 30 years since Keller mocked up a rear-entry binding for his senior class project, Step On has established itself as one of snowboarding's most revolutionary and reputable products ever. After thousands of hours of R&D, constant on-snow testing, hundreds of riders' feedback, and a passion for progress, the Step On has reached its current form.
Today, Step On features improved toe hooks for a sleeker, silent, and easier system, while also integrating better cuff clips, updated liners, and even soft boot options. And it's all thanks to rider feedback. That and our team's constant commitment to R&D. But hey, that's how we've always done things around here.
---
30 years ago we set out to design the most convenient and highest-performing binding possible.
Today, we're proud to say we offer exactly that. And while we've come a long way, we ain't done yet. Constantly driven by a passion for progress and perfection, Step On exemplifies the energy and work ethic that Burton has always leaned on. From the drawing board to the chairlift, we'll always be on a path of evolution.
So, go see where the years of Step On innovation has brought us at Burton.com, and then try 'em out for yourself. You won't be disappointed.
---