A Quick & Dirty Guide to Road Tripping Through the Pacific Northwest
No strict itinerary, just a few days and the whole Pacific Northwest in front of us.
When our photo and video team went out to British Columbia for a shoot, we decided to make the most of our time out west by tacking on a road trip. We jumped in our Toyota in Tahoe City, and headed north to Bellingham with stops in Portland, Bend, and Cannon Beach. Rather than give you a play-by-play of what we did each day, we figured it would be more helpful to share tips and tricks that helped us make the most of our nine-day, 2,000 mile road trip. Buckle up!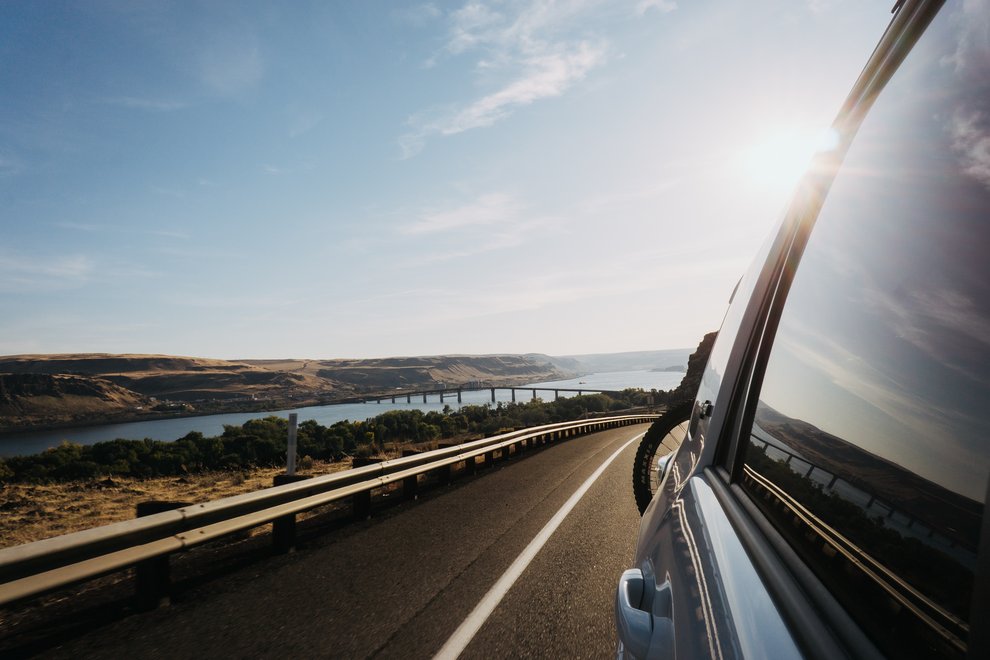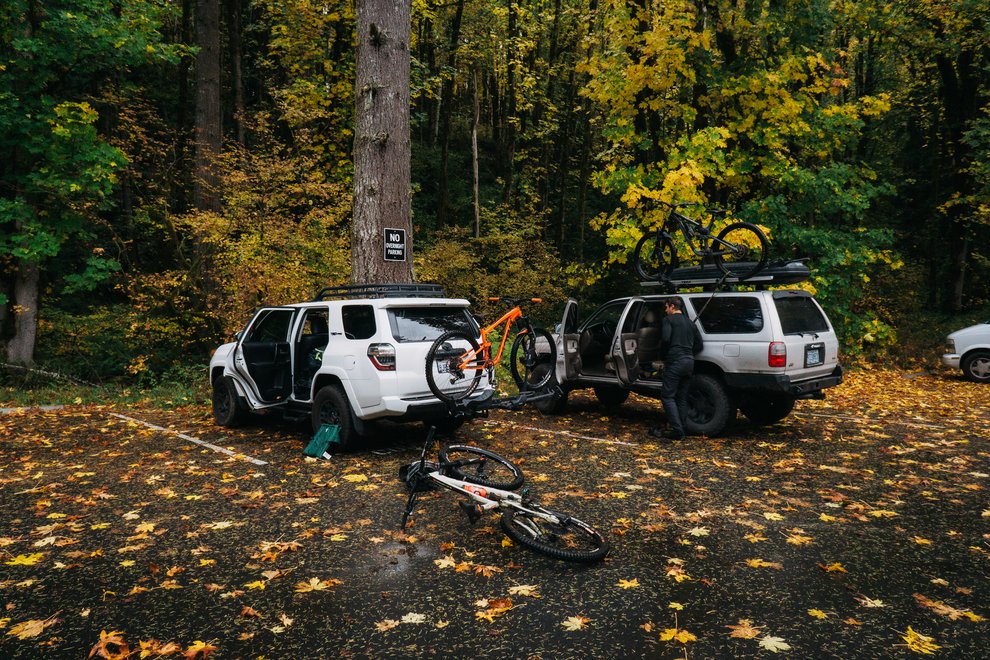 When to Go
October is considered the "shoulder" season in the Pacific Northwest, which means less crowds, cheaper hotels and variable weather conditions. With a majority of the tourism taking place from Memorial Day to Labor Day, we were able to beat the crowds at Ecola State Park, Orcas Island and most of the trails we rode during the trip. As we moved south, we often found ourselves booking hotels day-of for half of the typical summer rates. In exchange for the empty parks and cheap hotels, we did end up encountering the full gamut of weather conditions the Pacific Northwest has to offer: cold, rain, snow, and everything in between.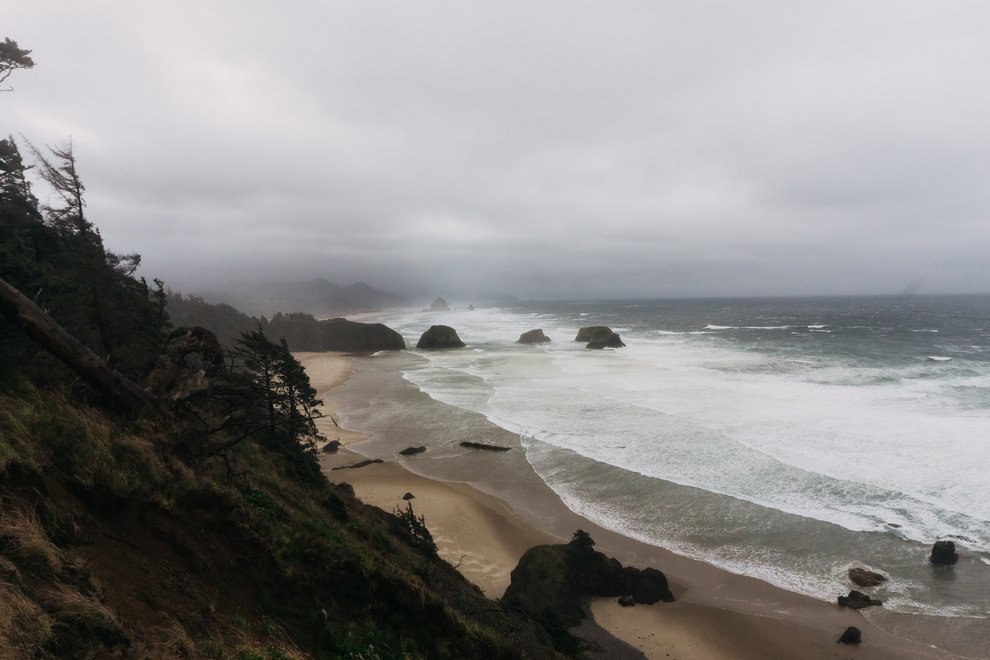 Gear for the Elements
Just hover over the photo to see a few of Janey's staples for the unpredictable conditions.
Places to Eat
Portland
With over a half million people calling this place home, this city has every cuisine you could possibly desire.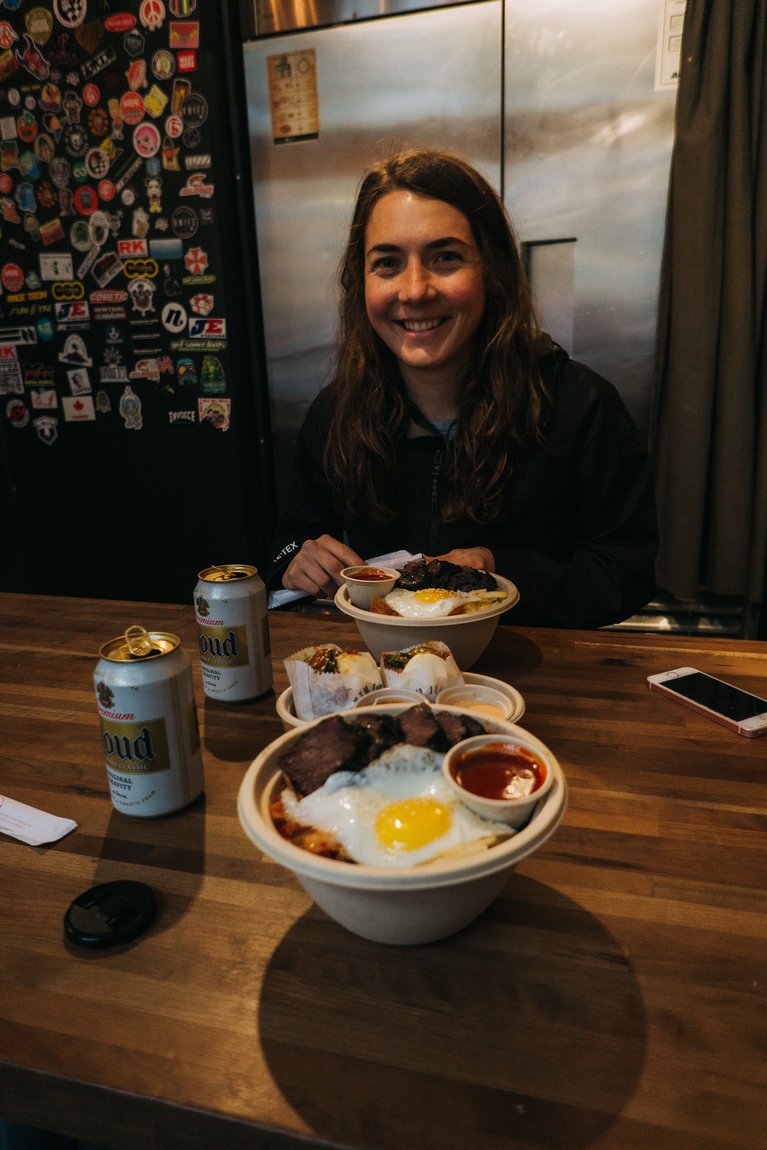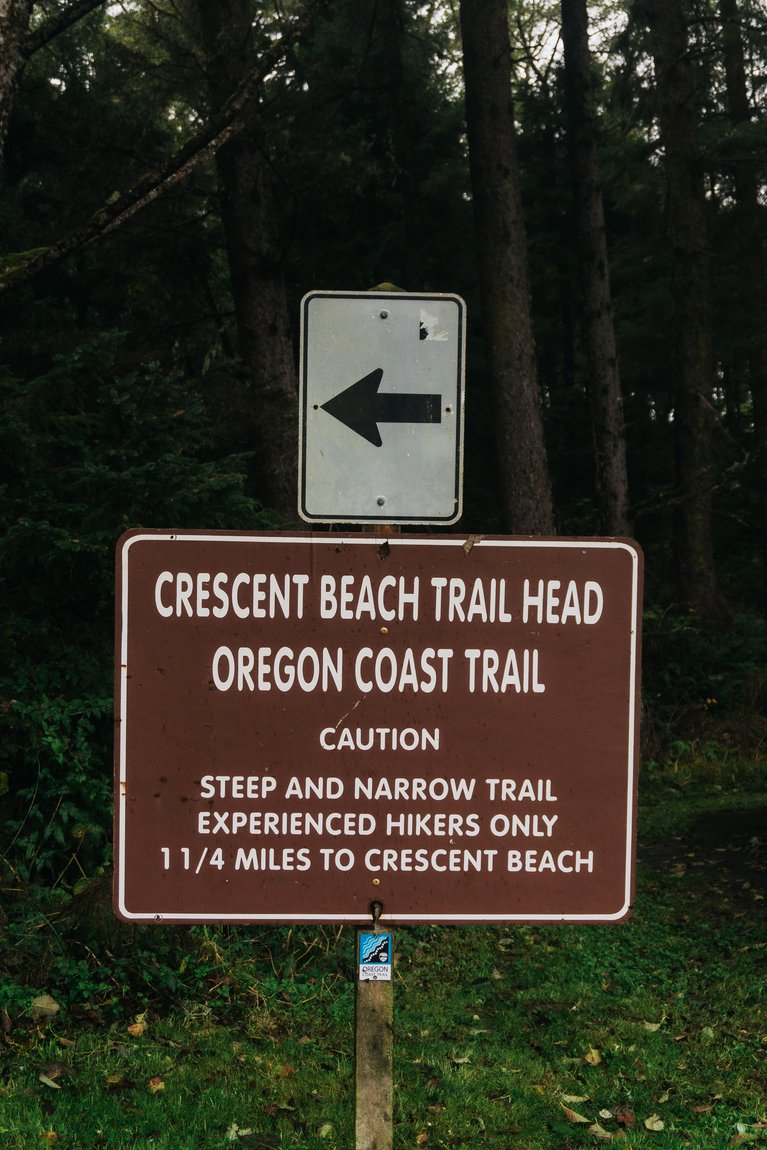 Bend
It's been dubbed the "outdoor playground of the West." The food scene in Bend is just as dialed as the outdoor activities you can get into while here.
Orcas Island
The "gem of the San Juans" is home to artist studios, Mt. Constitution and Moran State Park. The horseshoe shaped island has everything from fine dining to take-out. Don't forget to grab something from Island Market for your ferry ride back to Anacortes.
Bellingham
With Mt. Baker to your east, Vancouver to your North and Seattle right below you, this city has some of the best access to the outdoors. Right in town, you are never more than 20 minutes away from quality single track for all riding levels.
How to Get Around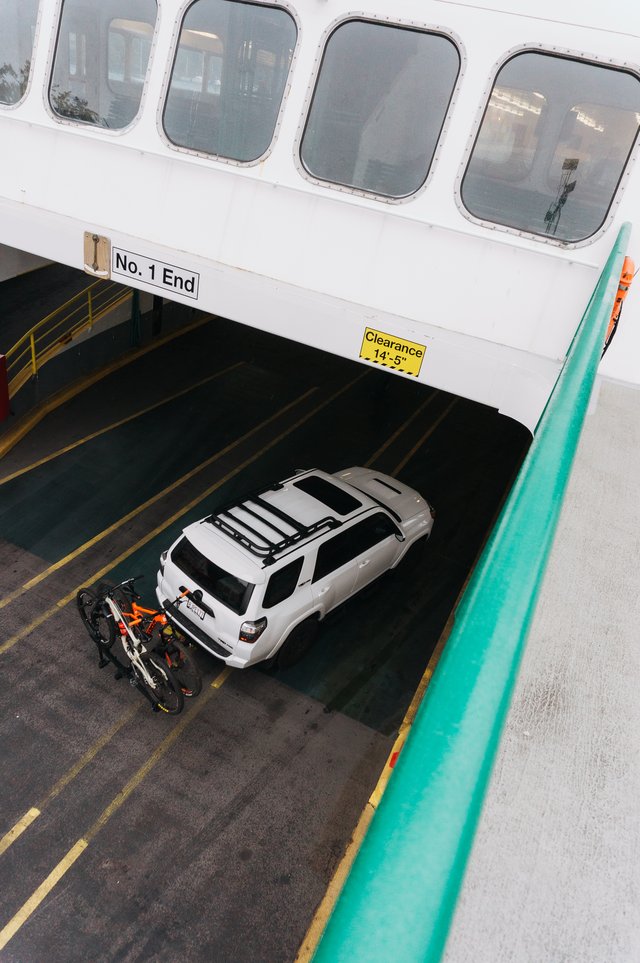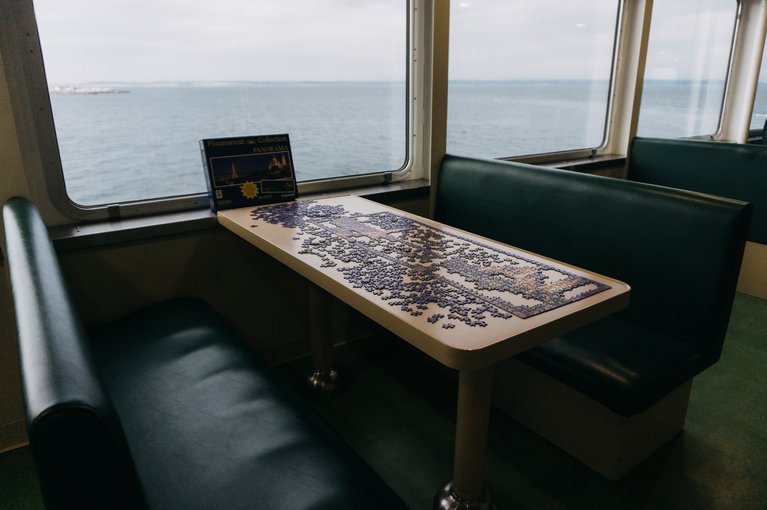 Before hitting the road, make sure your rig of choice is up for the task (check fluids, tires, brakes, lights, et cetera). If you need a more comprehensive list for your peace of mind, check out this article. Keep the energy of the trip focused on what you're going to do rather than how you're going to get there.
To break up some of the time on the highway, we made last minute plans to take a Washington State Ferry to Orcas Island. The ferry is a great opportunity to park the vehicle and let someone else do the driving while you take in the sights and sounds on the water. I'd recommend making a reservation in advance if you can — this is how you avoid waiting on standby. Some ferries will have a cafeteria, but it never hurts to bring your favorite snacks along for the voyage.
Where to Ride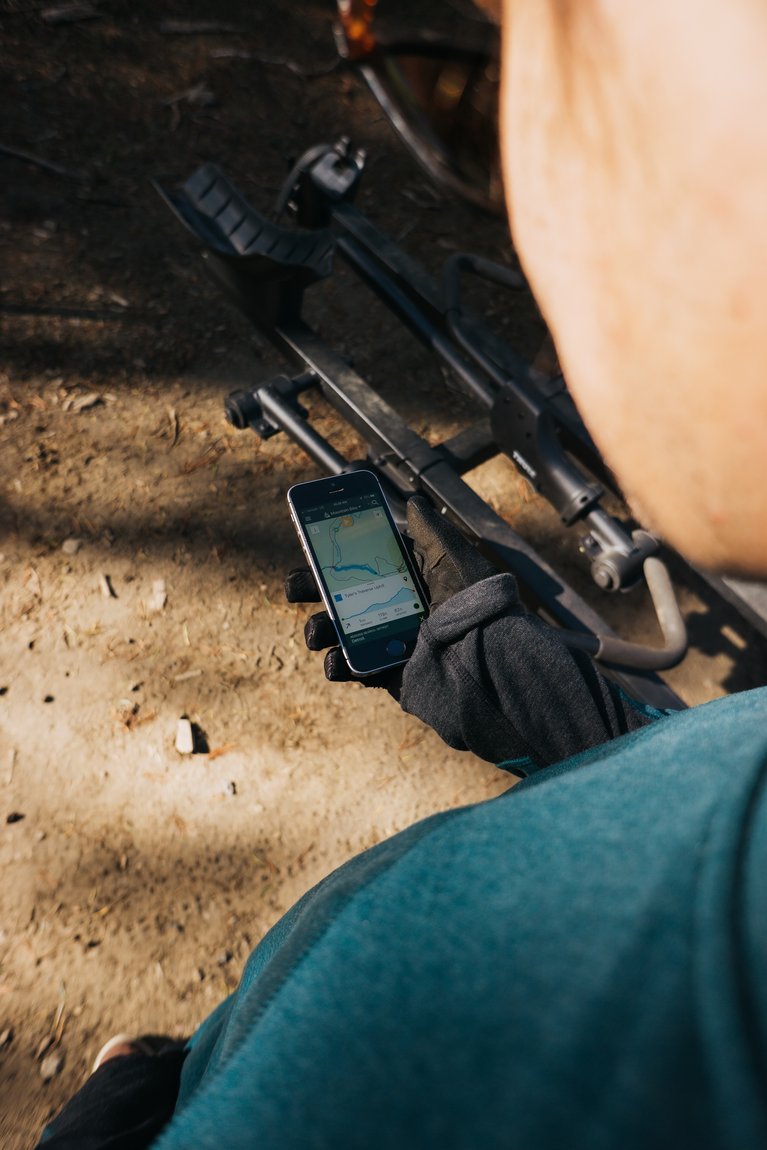 When we were planning our trip, we used Trailforks to discover mountain bike trails in the areas we were visiting. Once you download the app you can discover new trails to ride, current conditions, and recommended routes. It also gives you the opportunity to support the trail networks by making donations to the organizations responsible for building and maintaining the trails.
Below are a few of the trail networks we rode during our trip. I'd recommend taking a look at the Trailforks overview for each zone and picking out trails that best suit your ability. If you are still stuck on piecing together a ride, stop by the local bike shop for some recommendations.
Our road trip gave us the reset we were looking for, and showed us that you don't always need sunny, warm weather to have a good time.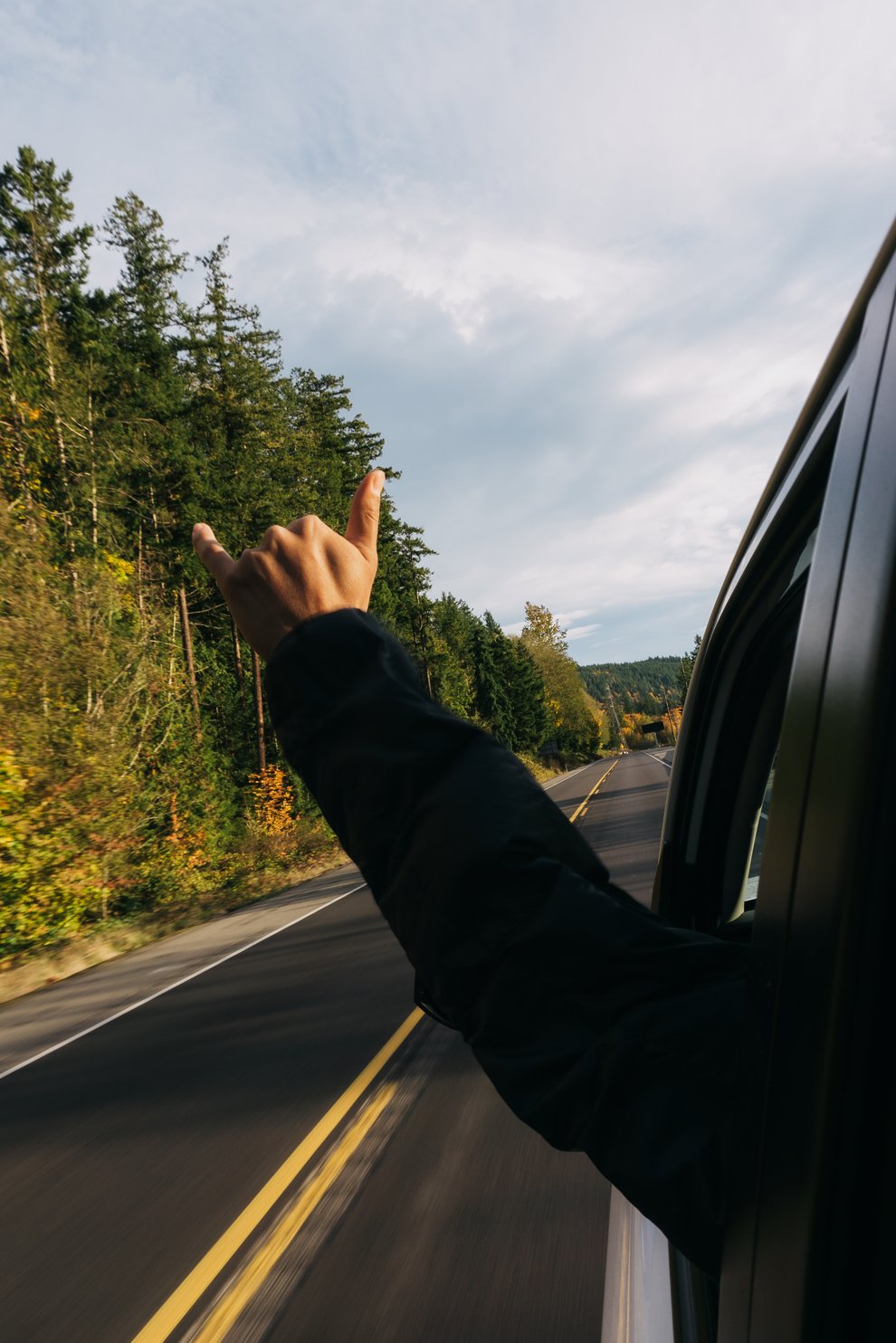 ---