Out on the Slopes: Finding Community at Gay Ski Week
Our Burton community is one big family, and we welcome everyone to the party. So, when we heard that one of the largest gay ski week gatherings on the east coast was taking place right in our back yard at Stowe Mountain Resort, it was a no-brainer. We're there.
For 36 years and counting, the Winter Rendezvous has brought hundreds of LGBTQ riders and skiers together for a week of fun on and off the mountain. It's the biggest gathering of its kind on North America's east coast, but events like this happen all over the world at resorts that appreciate inclusivity.
The value these events bring is critical to the global winter sports community, but don't take it from us...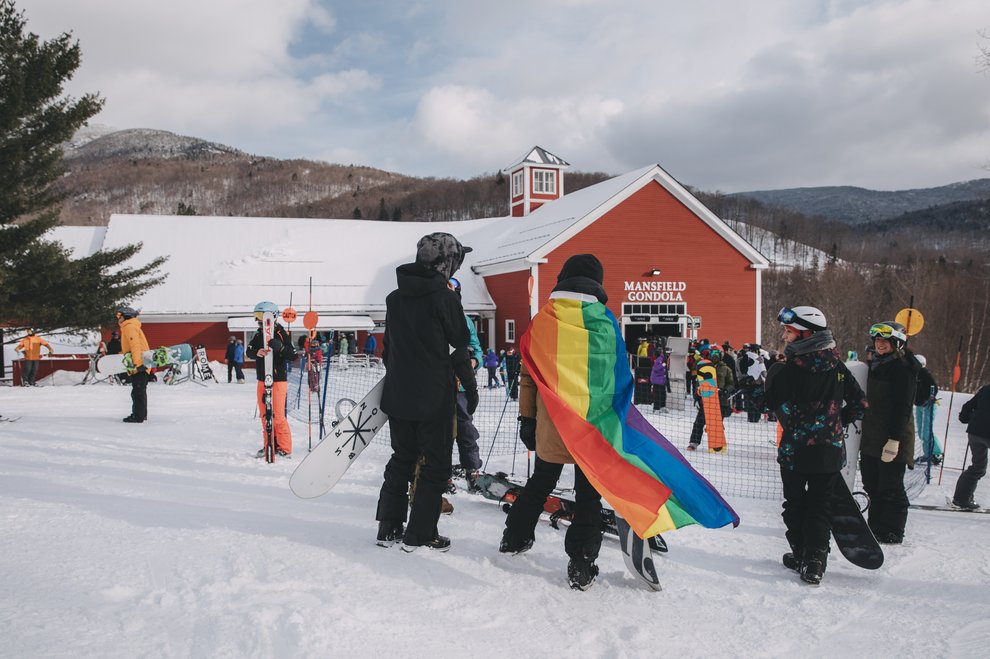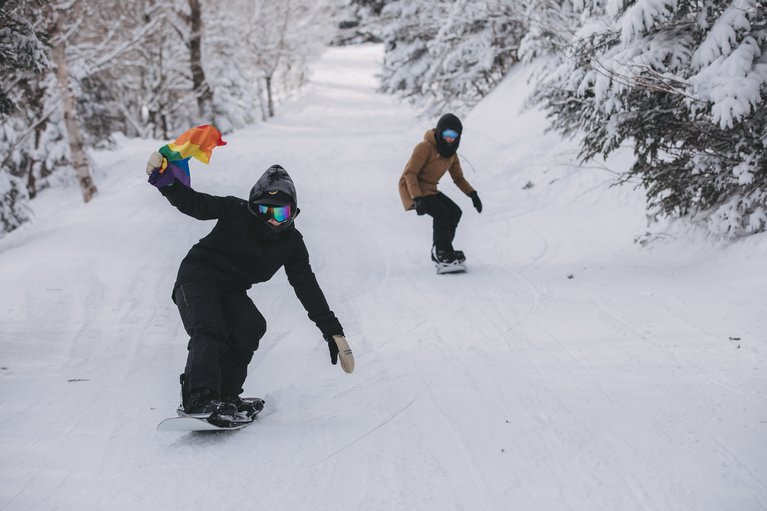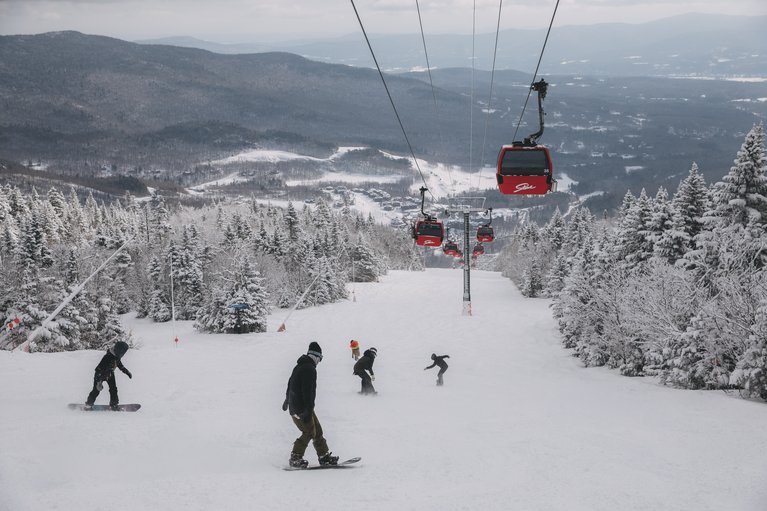 We wanted to hear firsthand what it's like to be in this community of the outdoor sports world. Did people feel like they belong? What do events like this offer that they can't get on the average weekend at the mountain? We started by calling some of the people who make them happen, like Rosie Cusack, director of Telluride Gay Ski Week at Colorado's Telluride Resort.
"We need to focus on the fact that the world is made up of different types of people, who are living their best lives and being who they are," Rosie explains. "It's everything."
Jim Guttau, PR Director of Aspen's Gay Ski Week has seen the positive effect, too. "I've heard stories of high school students in Aspen attending some of the events and saying that it really helped them in their coming out process and figuring out who they were. It's so cool to see the city putting up rainbow flags and embracing it. These small towns are very supportive."
It was easy to find people to ride with, especially with a rainbow flag flying like a beacon to all our fellow Winter Rendezvous attendees.
"I started snowboarding 5 years ago, and I think it is the sport of freedom," explained Tyler, one of our many chairlift companions. "I love that it opens you up to the outdoors in a unique way. It's awesome to know that there are other people who share my passions and are also gay. It's cool to see those people representing that side of themselves."
JT, another event goer, was eager to point out that gatherings like this bring two parts of his identity together that are often kept separate.
"This event makes me feel like I'm not alone," he says, "which I did feel like for 30 years. I love the atmosphere, they are really supportive, and I love being on snow. Coming here, I realized that other people are like me, and can have fun and enjoy the mountains."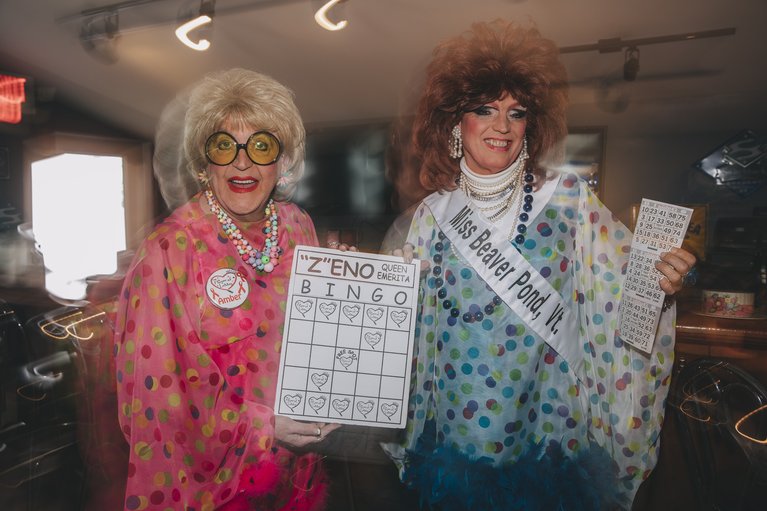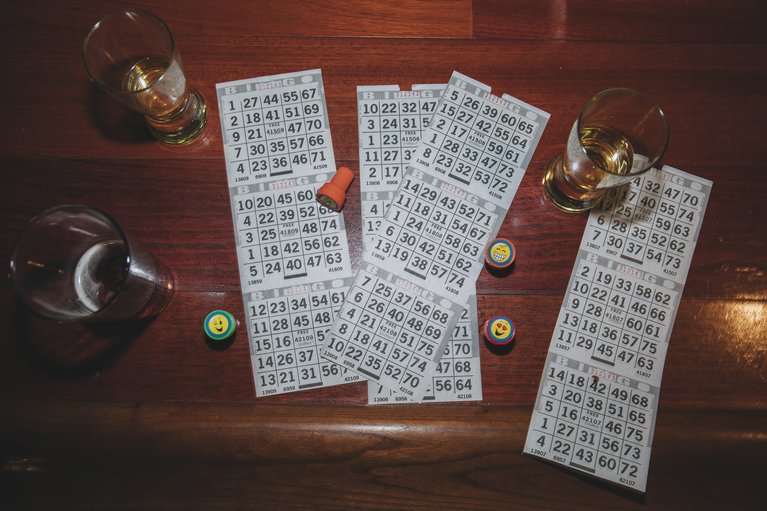 Bridget, a Burton Guide and member of the LGBTQ community, summed it up best as we left the mountain. "Standing there with the rainbow flag in the lift line, obviously, there is such a level of exposure, but It was super liberating and we got a lot of smiles. Everyone at the mountain loves skiing and snowboarding. That's the common thread, uniting all these people who might think that they are really different."
She admits, "I don't think the winter sports community has been the loudest advocate for the queer community. These events are great because they give visibility to these people who have always been there."
Sharing these perspectives is a big deal in a community that's currently examining its own homogeneity. We'd like to thank the folks at The Winter Rendezvous for showing us what it really means to welcome everyone with open arms.
---