Digging Through The Archives: Decades of Burton T-Shirts
Before the internet and social media, T-shirts were the medium of choice to get a message across.
More than just a wearable meme, these graphic-focused T-shirts, created with direct involvement from Jake and the riders, are a snapshot of the bold, offbeat, and brazen statements and campaigns of their time.
Check out some of our favorite early Burton T-Shirts.
---
Hang Man (1997)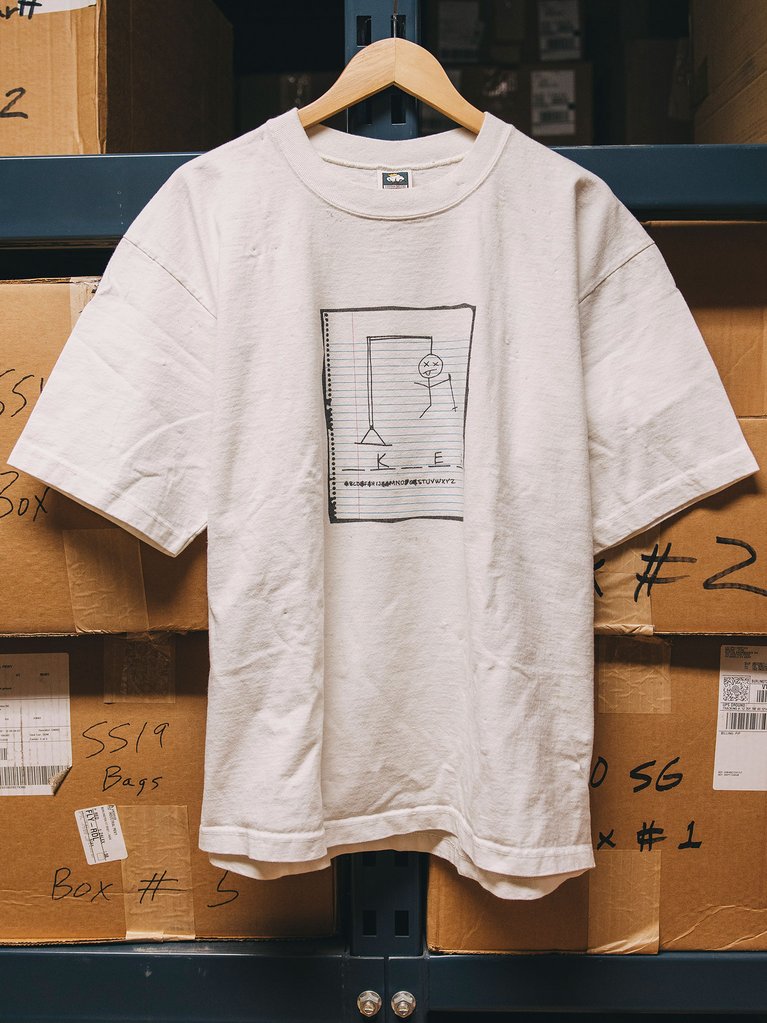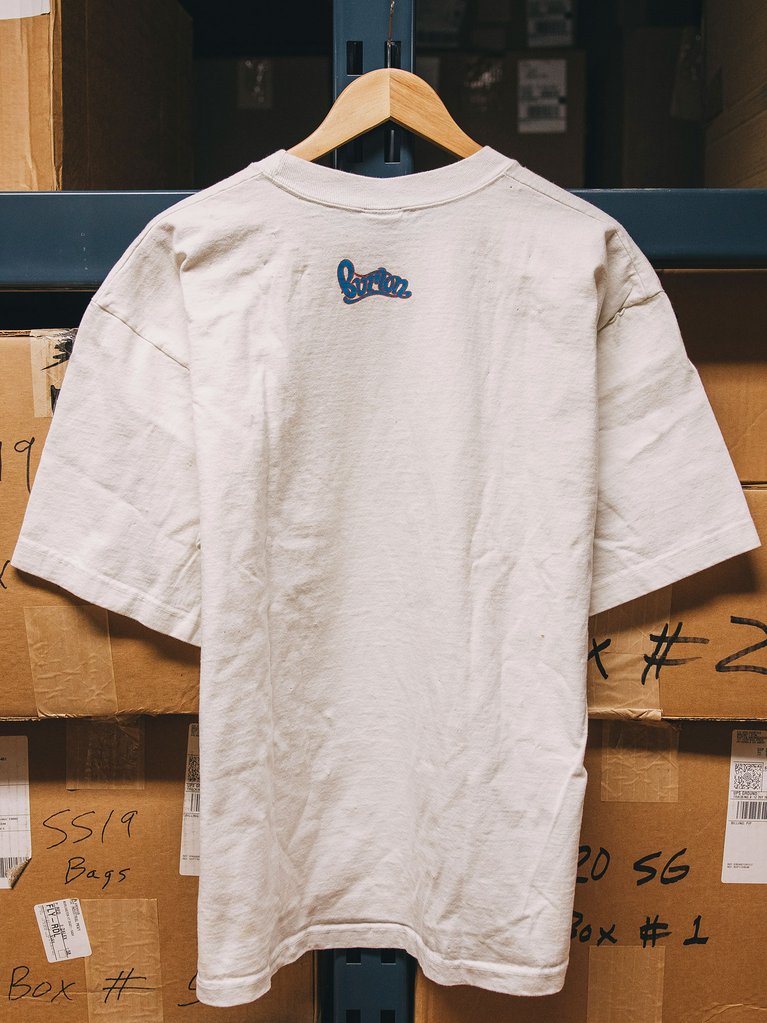 A classic word game meets the era of "skiers vs. snowboarders" media frenzy on this 1997 notebook-inspired T-shirt, leaving the opposition hanging in the wind.

Priorities Life Raft (1998)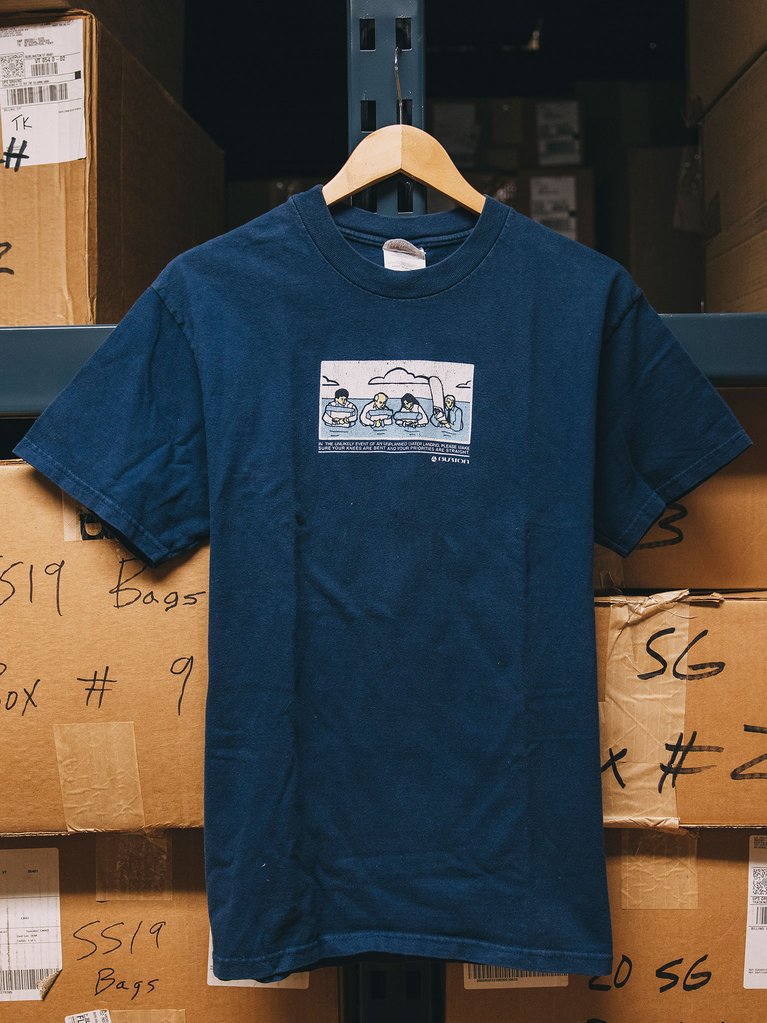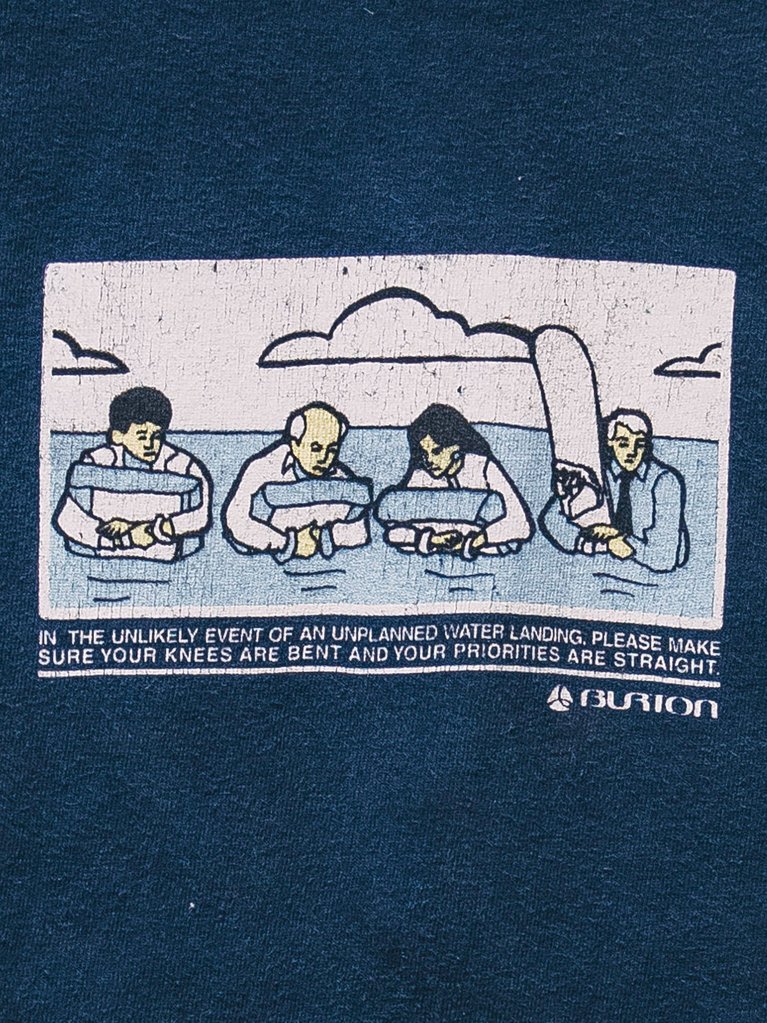 Not quite your classic "what to bring to a desert island" proposition. More a friendly 1998 PSA to keep tray tables up, seatbelts on— and in case of an emergency, your priorities straight.
Sub Pop Burton Logo (1993)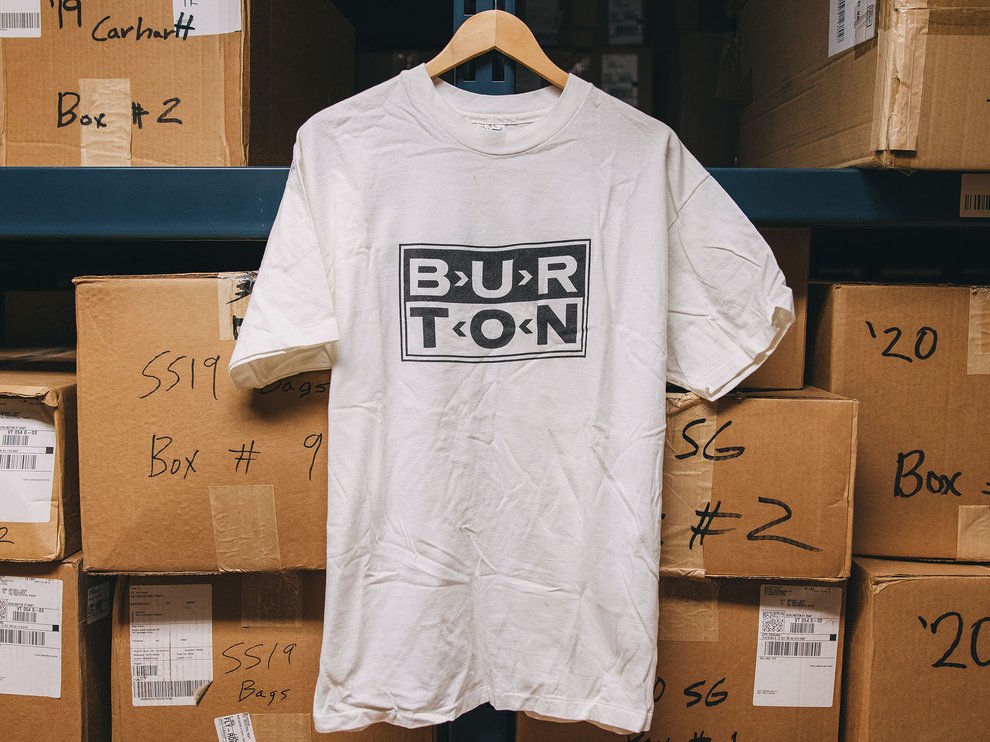 From Nirvana to Soundgarden, it sounded like every influential 90's was on Sub Pop records. With a logo that good, this 1993 T-shirt asked, why not Burton?
McBrushie (1993)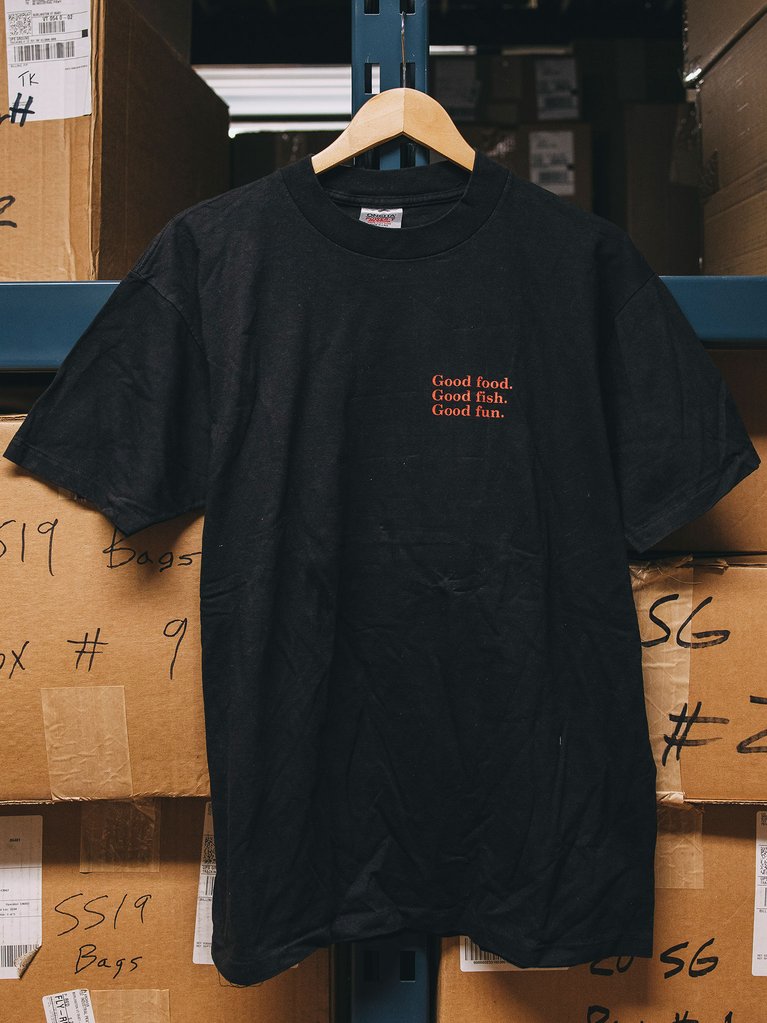 Freestyle legend and Burton rider Jeff Brushie loved Mcdonald's so much that we put him on the menu in 1993. Unfortunately, Ronald didn't like this shirt as much as Jeff liked them and ordered a cease and desist. Sadly, we don't serve those.
Madonna's Diary (1993)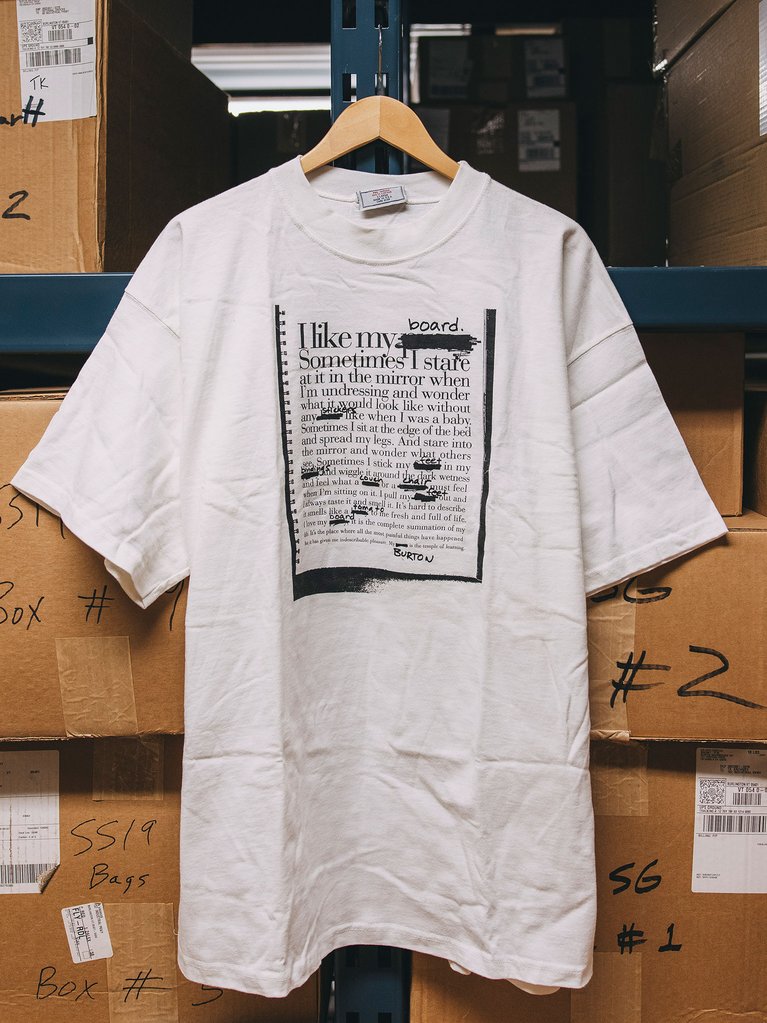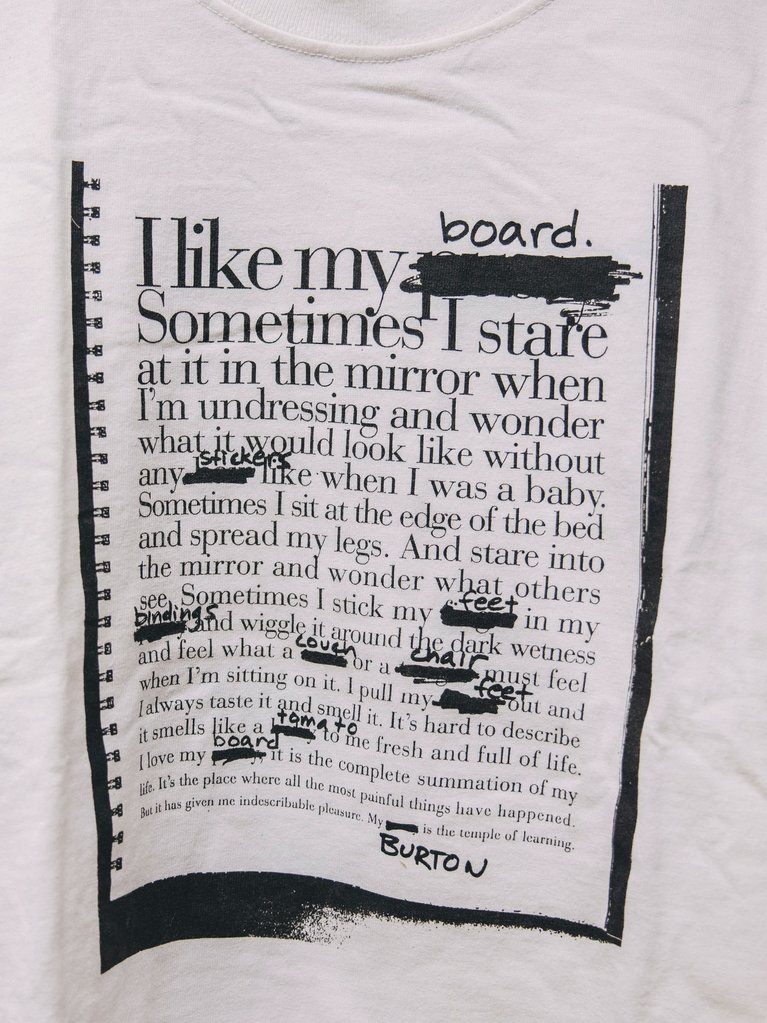 When Madonna made headlines with her "Sex" book, we knew this diary entry was primed for a Mad Libs-styled parody— this "design" ran on a T-shirt and stickers and was even a full-blown ad campaign back in 1993.
Rushmore (1992)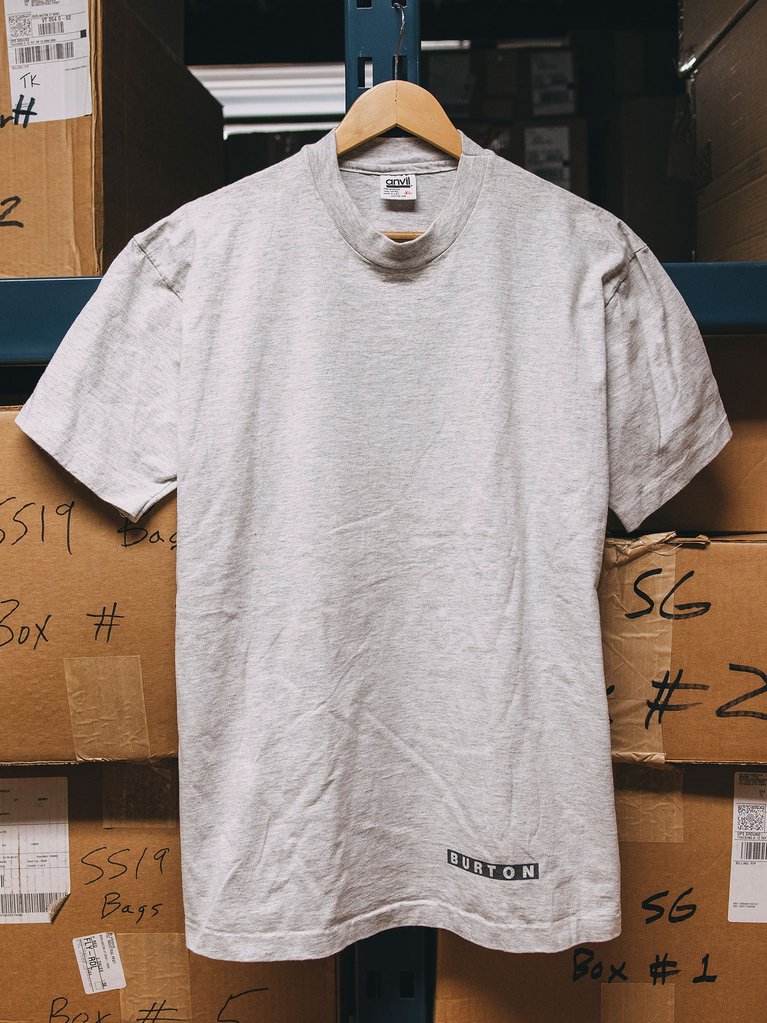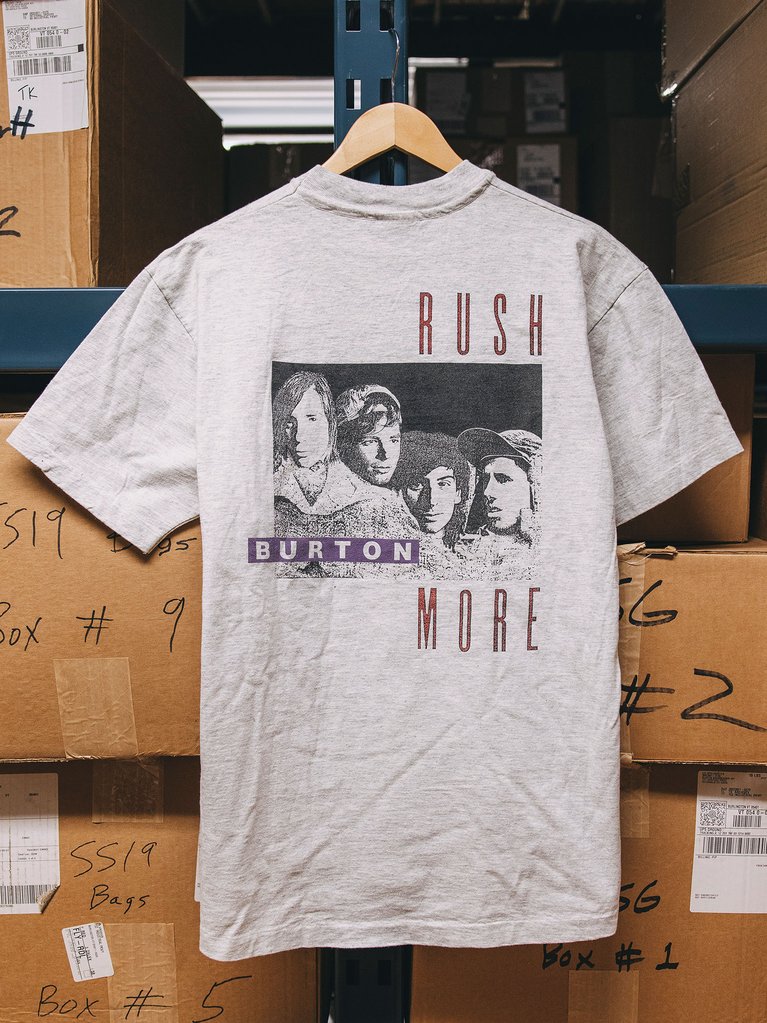 A Jake and Craig brainstorm that rocked a national monument and proved that Keith (Duck Boy) Wallace, Jason Ford, Jeff Brushie, and Craig Kelly all endorse riders that Rush More.
Time's "Worst New Sport" (1992)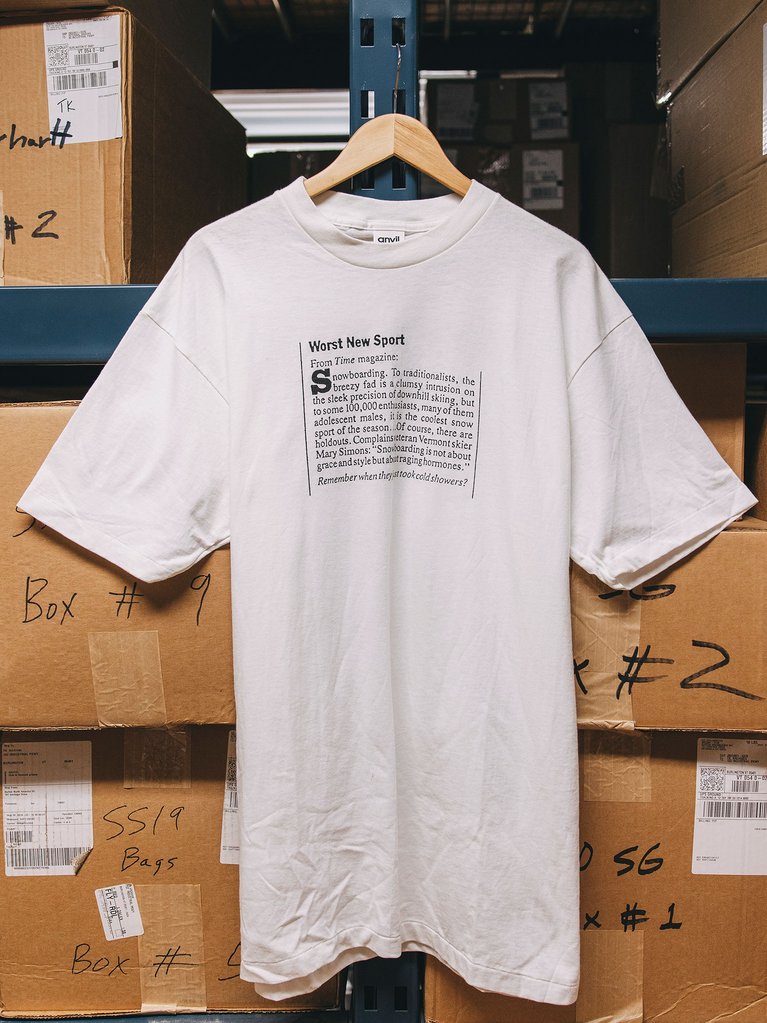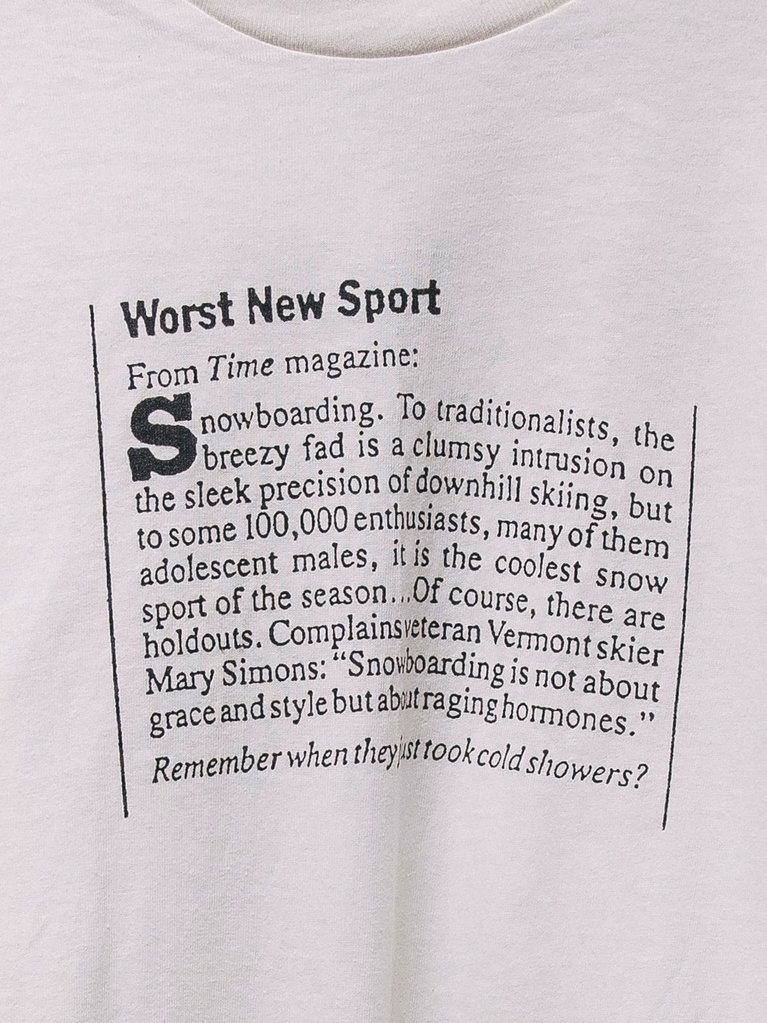 Skiing's "Sleek precision" vs snowboarding's "raging hormones" was Time Magazine's jab at sensationalizing this "breezy fad." The shirt made it into the "Dear Rider" documentary— who needs a "cold shower" now?
Don't Forget To Brushie (1991)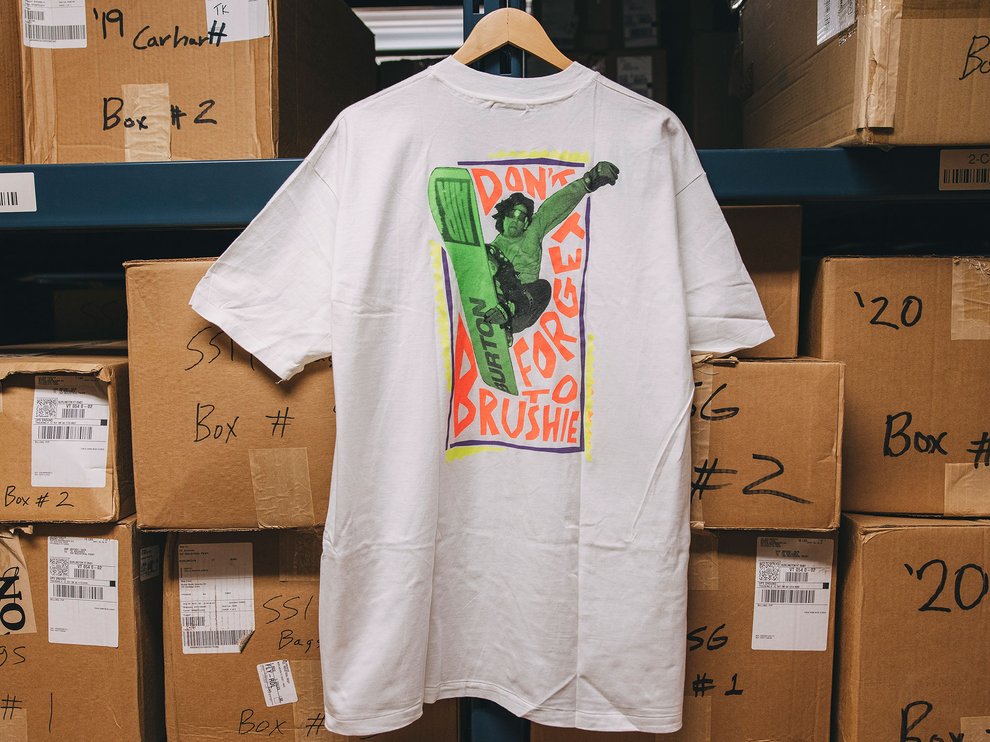 Two minutes in the morning and before bed is all it takes to tweak out the cleanest food grabs. Keep your style healthy, stick out your tongue, and don't forget to Brushie.
---
This round-up of off-beat, inventive, and iconic T-shirt designs represents a wearable time capsule for the Burton brand. Decades later, styles and attitudes may have changed, but Burton still makes the classic cotton T-shirt.
---