Checking In With The Locals: Alberta & The Powder Highway
"Abundant snow and funky mountain towns"
British Columbia's Kootenays and Alberta's Rockies are arguably the most iconic and influential snowboarding zones in Canada. If you're looking for some serious ascents, glaciers and wide open bowls, the Rockies have you covered. If you're more after the hidden gems, old-growth tree riding and world-class slackcountry, there is nothing like the Kootenays. With both regions offering such incredibly vast terrain, abundant snow and funky mountain towns, it's impossible to regret visiting either one for your next shred mission.
4 STOPS, 4 SHOPS
Knowing this would be an epic road trip that deserved to be properly documented, I brought along Alex Beaucage, local filmer/photographer/shredder extraordinaire. Alex & I grew up filming video parts together and his talent for photo and video is only matched by his talent on a board. When we were kids I quickly realized he is on another level – when he isn't getting the clip behind the camera, he's probably getting it in front. A passionate snowboarder through and through with a keen eye for content, it was fitting to reconnect for this project after all these years.
Fresh gear from the future was loaded into the truck and demo days planned with shops that have been serving the snowboard community for decades. Batteries charged and boards waxed, it was go time !
EDGE OF THE WORLD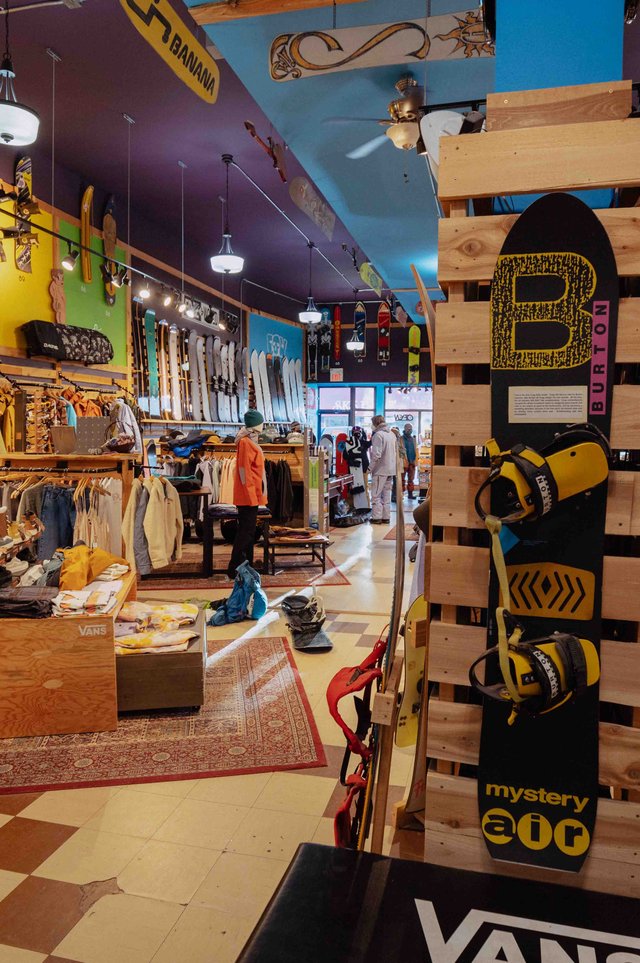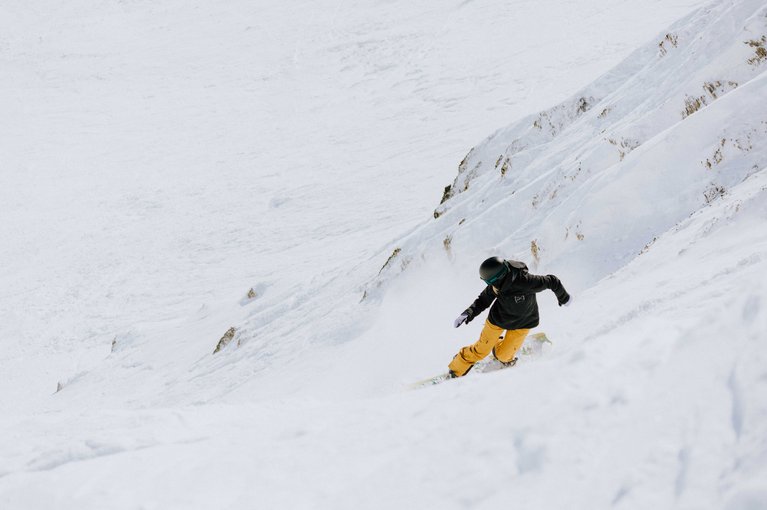 Edge of the World is reputed for their rich history within the snowboarding world, serving the shred community in Fernie, BC since the early 80's. Owner and local legend Greg "G-Money" Barrow, who still religiously camps out at Fernie resort's chair lifts the night before opening day to claim first chair, recalls buying boards from Jake Burton, Chuck Barfoot and Tom Sims back when they'd have to sell out of their station wagons because they weren't allowed at ski shows. This shop is a museum of snowboarding with an incredible vintage board collection on display, a legit pool table and tuning station of our dreams. Check out the changing rooms for some signed Craig Kelly frames of him riding some of the most iconic lines Fernie has to offer, as he spent multiple seasons here.
Grab a coffee and the holiest of breakfast sandwiches at Big Bang Bagels across the street and stop by the shop for some high 5's. If you play nice, they may share some intel on where to find the best snow that day, because no one knows better than these loc-dogs. Any snowboarder can walk into EOTW and feel right at home which is what makes this shop so special. Watch the video recap for an edge-control seminar by the EOTW crew, who are all absolute rippers!
RUDE BOYS
Nestled in the heart of the Rockies, Rude Boys has been holding it down in Banff, Alberta since 1988. Founded by born and raised locals Mineki Yamada and Dustin Craven (yes, the same Dustin who won Natural Selection at Baldface), Rude Boys has been a Burton dealer since day one. This crew holds an unf*ckwithable influence from the slopes to the skatepark. It's not all about the boys though – long time shop rider and now partner Abby Furrer recently launched the Rude Girls division which is giving the boys a run for their money. Give them a follow on IG @rudegirlsshop – from trick tips, womens ride days, video projects and giveaways, Abby and her team always have something rad in the works.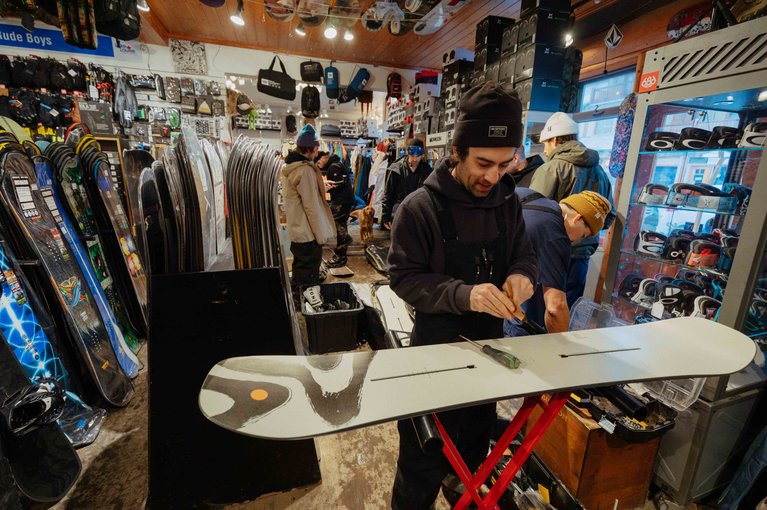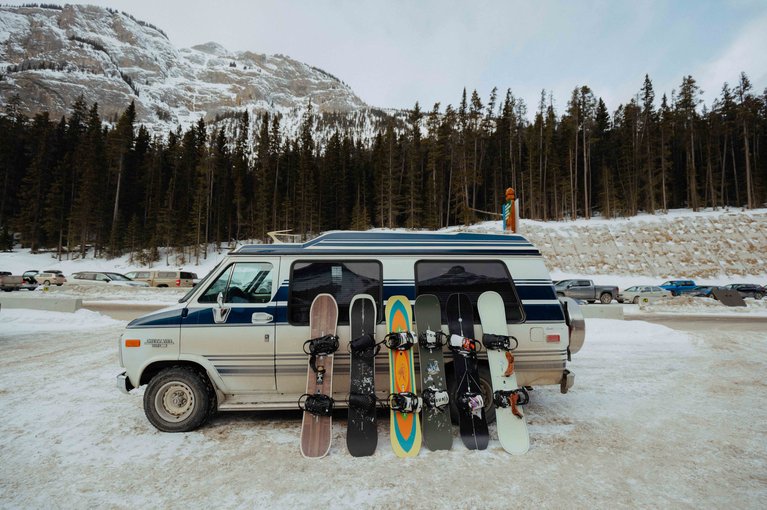 Watch the recap below for a very complete day Sunshine Village with this crew – park hits, side hits and even a bonus session on the natural quarter pipe where Transworld Snowboarding's first cover was shot over 20 years ago! Oh, and if you're looking for a proper apres with ambiance and Mexican food, be sure to hit up the Magpie just down the street from the shop. Salud!
UNLIMITED
Our last day in Banff was spent with the fine folks from Unlimited Boardshop. Dave Carlson, owner and all around legendary human, closed the shop for the day to let all of his staff ride with us. Because that's what UNLTD has always been about since they opened in 1995 – taking care of their people while having as much fun as possible. It's no wonder UNLTD's staff tends to stick around for years, some well over a decade! When Dave took over the reins in 2002, the goal was to create a welcoming space for everyone while showcasing snowboarding's best and most exclusive product.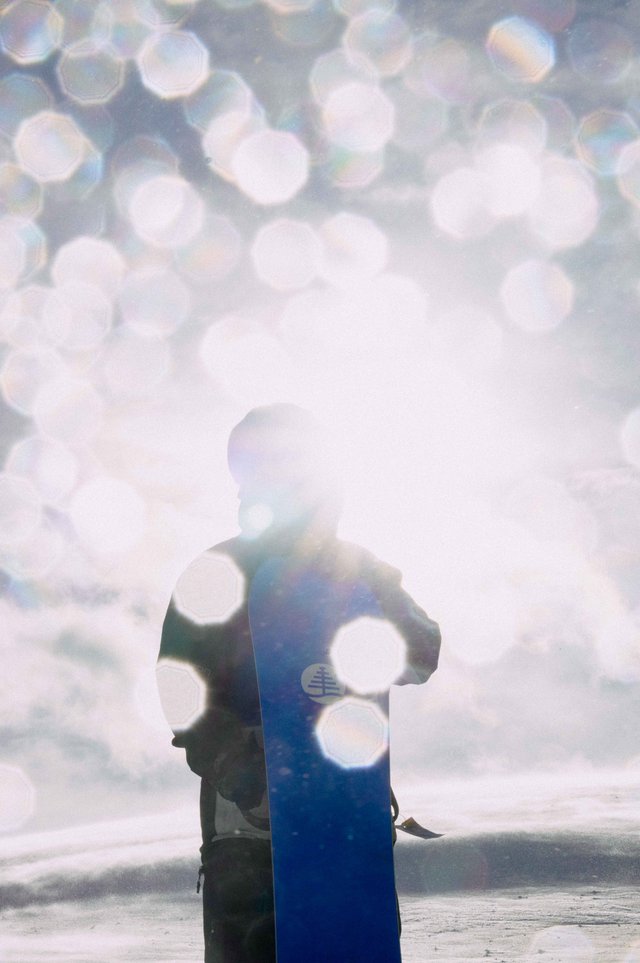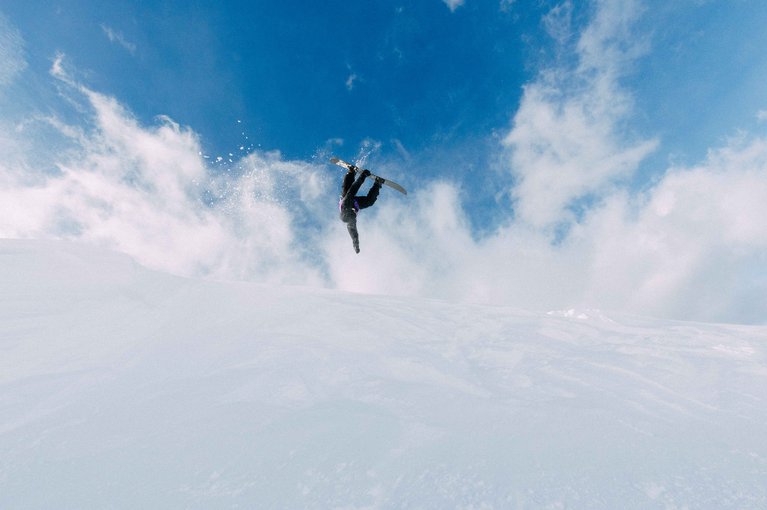 "We've been at it for 27 years now and just getting warmed up", Dave told me on the chairlift. When asked what he's most proud of, the answer is easy: supporting team riders and helping them reach their goals. Dave places so much importance on his team that he even hired a full time team manager, which seems to pay its dividends when you look at their current roster of next generation rippers like Sean Miskiman, Matteo Massitti and Burton regional rider Dane Menzies. Visit either one of their shops in Canmore or Banff for a squeaky clean shopping experience with knowledgeable staff and make sure to give them a follow @unltdboardshop to stay up to date on new arrivals and more.
THE SOURCE
We capped off this demo tour in style with the crew from The Source boardshop: 2 days at the Fernie Wilderness Adventures backcountry lodge! I knew this crew had been spoiled with cat-boarding experiences in the past, so I made sure to pray extra hard to the snow gods for a proper dusting before we showed up there. Things finally lined up, and with a sneaky snow storm followed by 3 days of blue sky on the radar the crew was hyped. Conditions were perfect for the new Territory Manager Family Tree board, which destroyed anything in its path from sidehits to deep pockets. Definitely a Source favorite !
Major shoutout to the FWA guides for showing us all kinds of secret stashes and hosting us like royalty. I highly recommend visiting FWA if you're looking for some accessible cat-boarding and a grassroots lodge experience – their setup and tenure is what dreams are made of! Bonus points for the wood-fired hot tub.
With a memorable first season out West in the books, I can't wait to spend more time on the road meeting and riding with local crews. If you're reading these words, be sure to support your local scene wherever you are and visit these shops when you're passing through. Because in the end, we're all so much better off when #WeRideTogether !
Until the next time,
---