Life at Home: Newfoundland, Canada with Dru Kennedy
"No matter the season or weather, there always seems to be an adventure to chase."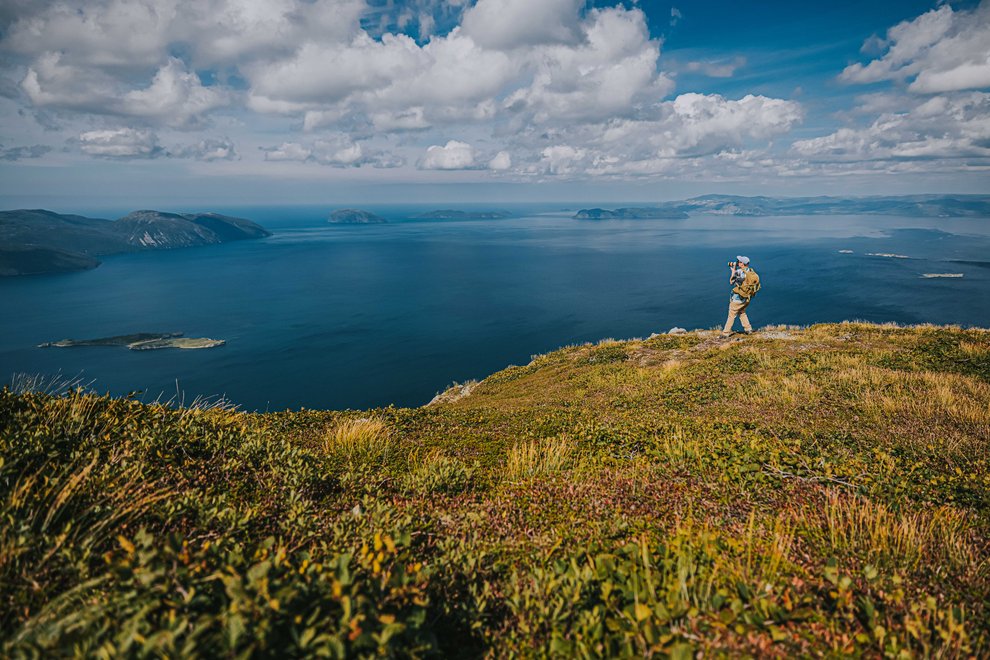 Growing up on an island in the North Atlantic has been unreal. From wandering over countless landscapes, exploring little bays and coves, to meeting many incredible people who call Newfoundland home… No matter the season or weather, there always seems to be an adventure to chase: snowboarding all winter, icebergs and whales in the spring, biking/trail building in the summer/fall and hiking whenever you want to stretch your legs. I've always been super proud of where I am from, but as a new father, I am even more stoked for my wife and I to be raising our son here. Newfoundland continues to inspire my creativity and I am so lucky to be stationed right where I am.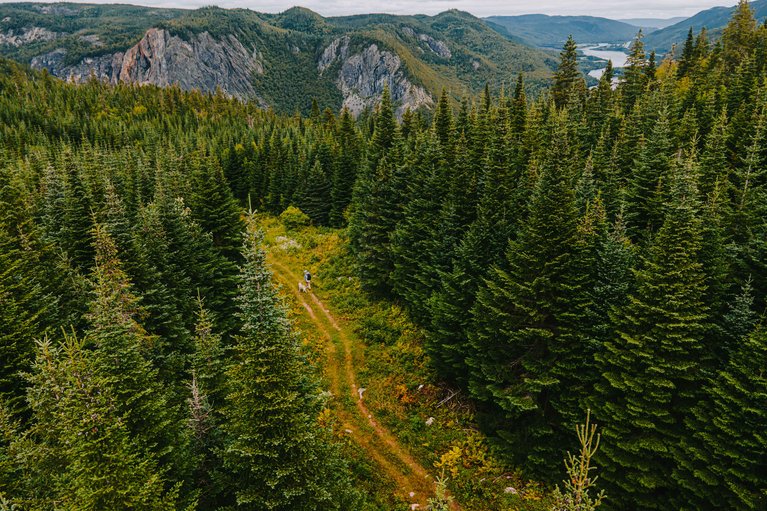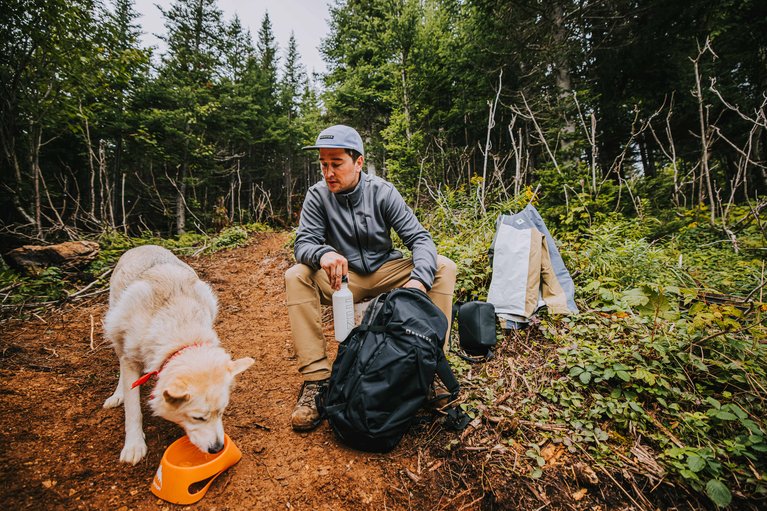 Dru Kennedy on Snowboarding
Snowboarding has taught me so much and has really carved out my career. It started off with the usual - shooting friends jumping over a dumpster - and has evolved into a full-time rollercoaster. Photography and snowboarding continue to go hand in hand for me. The communities are welcoming, fun, and every day it's something new. They have both taught me the value of hard work, and given me the vast majority of my friends, the best memories, and a painful amount of laughter. Since day one, I have been all in.
Here in Newfoundland, you never know where you'll end up - or, how the weather will change, which can happen at the drop of a hat. In the last month, I have stood in the woods waiting out downpours, taking in the sound of the heavy rain beating down on my hood. I've been swamped in sweat from hiking in the dead summer heat. I've waited for the sun to rise and for the air to warm and stood on the edge of a cliff zipping up that fleece to keep me toasty in the meantime. I've bushwhacked to countless summits and fought to film in gale force winds.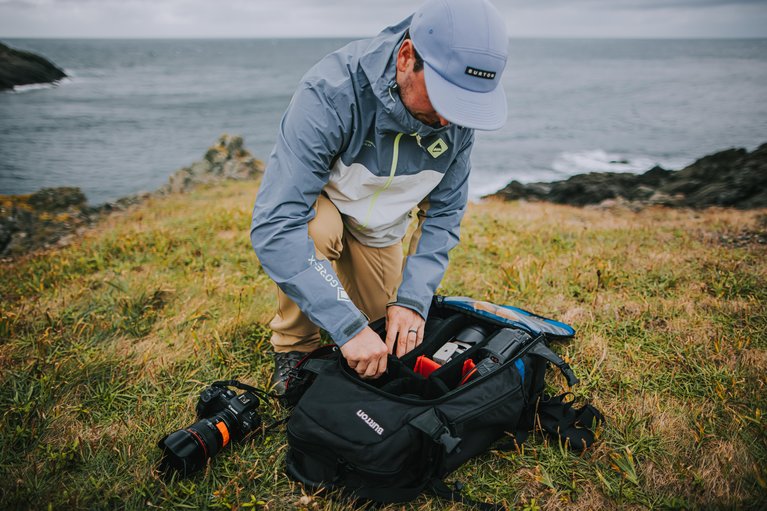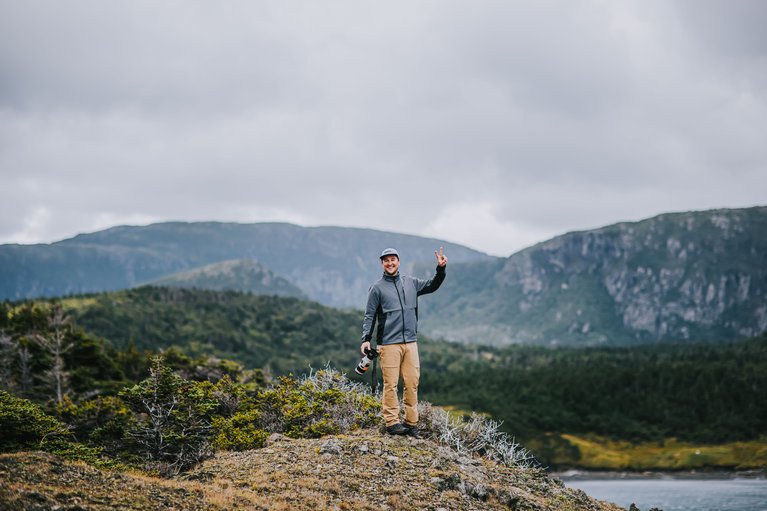 The Mountain Bike Scene in Newfoundland
I've also been doing some serious mountain biking and trail building. A number of areas on the island offer big descents, technical/challenging terrain, and something fun for all riding levels. Most have great views, and even icebergs if you're lucky. These trail networks are growing fast and I'm stoked to be digging new trails in some of the zones that I also split board in the winter. It's amazing to see the same terrain providing fun no matter the season!
For the longest time, when I would pack away my winter gear as we turned that corner into spring, I would always leave a shell jacket and pant out. It was always the best outerwear to have year-round and it's great to see more options extending into the summer world. With long days on the road in a ton of different locations it's so crucial to have the proper layering and versatile gear. I start off by putting on base layers and a shell, I throw a fleece in my pack, and then head which out guarantees that I'm comfortable (and prepared) all day. Hiking up will get hot and capturing the summit in the ocean breeze will require that jacket. Then, once the sun sets, it's finally time to bust out that fleece.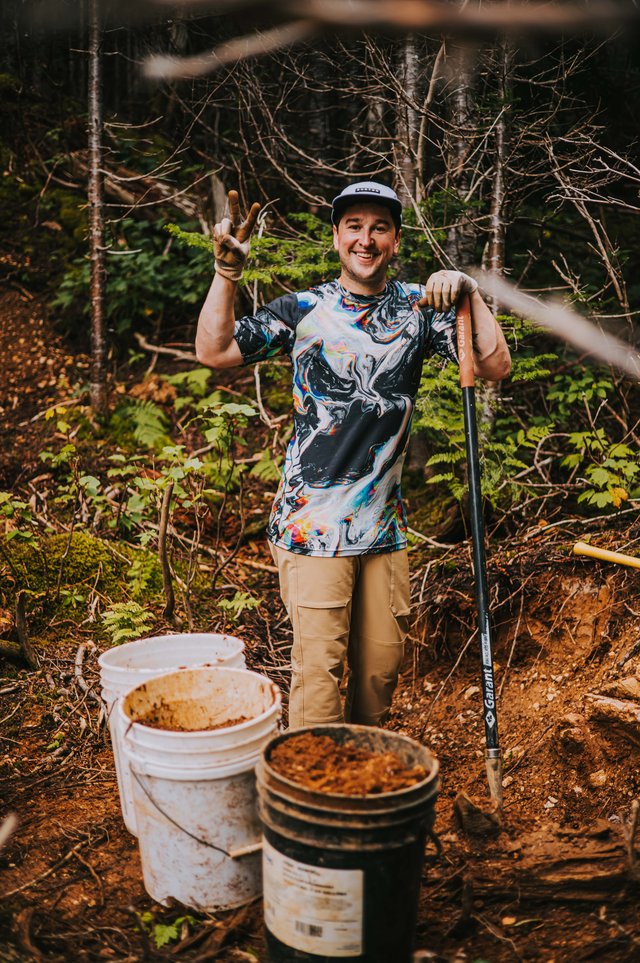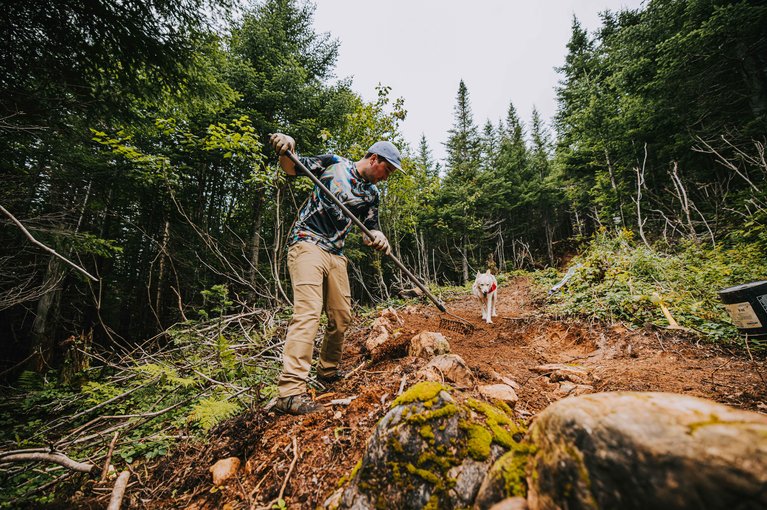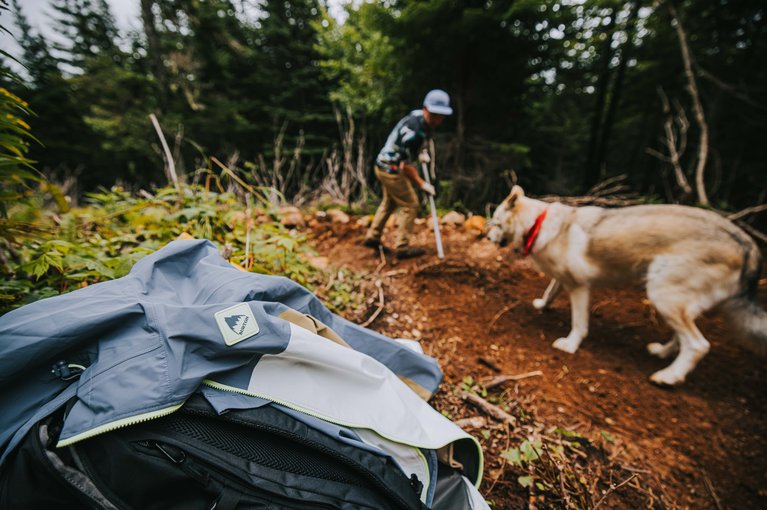 When I leave my house, I always have the same key things on. I could be going trail building, or I could be going to a portrait session and the only thing that really changes is my backpack and footwear. I have always been dry and comfortable while riding my snowboard, and now I am so grateful to have that same level of comfort at work or play.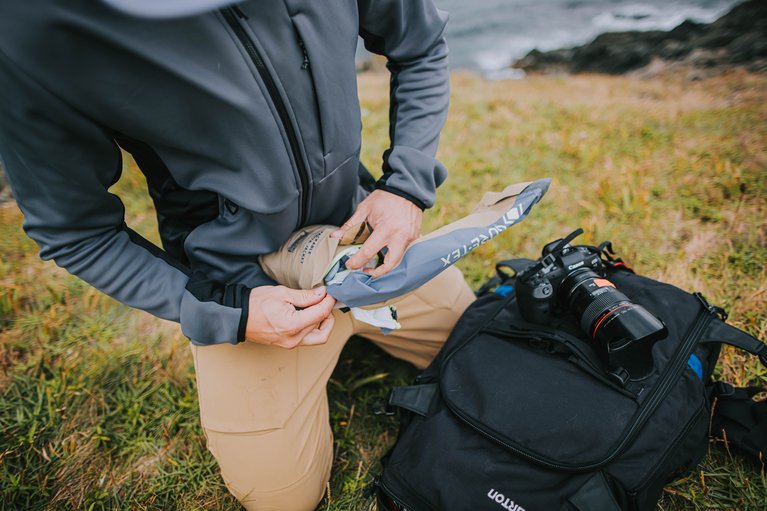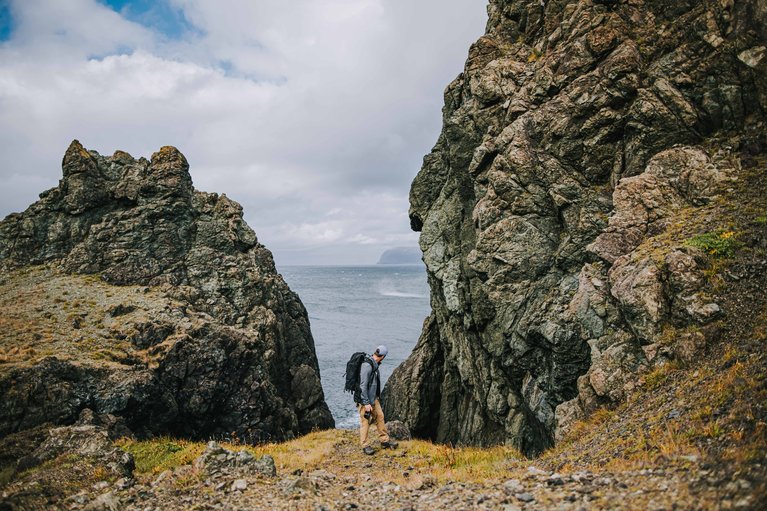 Follow #BurtonAmbassador to keep up with Dru Kennedy and the rest of the squad to see their latest trips and what they are doing in their communities.
---