Behind the Blossom: Get To Know Burton's Newest Board
The Blossom is in bloom.
We're proud to introduce the latest addition to the Burton lineup: the Blossom. A rideable work of art sprouted from the minds of our very own team riders, this all-new deck encapsulates Burton's drive toward personal freedom and creative collaboration
It isn't just a wall-hanger—the Blossom, with its time-honored camber profile and classic twin shape, pays homage to the proven designs of snowboards past while taking direct inspiration from the current and future generations of snowboarding. And like snowboarding itself, the Blossom is a vessel for expression and growth. There's a reason it quickly became the go-to park board for the Burton Team.
Who is the Blossom Designed For?
Zoi Sadowski-Synnott. Brock Crouch. Luke Winkelmann. Niels Schack. Should we keep going? Each of these riders—with their creative, free-flowing styles—are precisely what this board was designed around, both inside and out. You'll see the Blossom in its natural environment: tearing through jump lines, rail gardens, and transition alike.

It's all thanks to a mid-flexing personality, built around a classic, twin-tipped outline.The result is a board that ultimately turns any park into a blank canvas for the intermediate to advanced ripper. Whether you're sessioning pre-season DIY spots, lapping the tow rope mid-winter, or slashing spring slush, it'll be more enjoyable with the Blossom strapped beneath your feet.

Aside from creating a high-performance board for the new generation, we set out to craft the Blossom for those who recognize snowboarding—and snowboards themselves—can be vehicles for expression. Riders like Zoi, who's as comfortable on an Olympic podium as she is on Natural Selection's. Brock and Luke, the current day pioneers of an easy style approach. And, of course, Niels, whose signature artwork brought this board to life.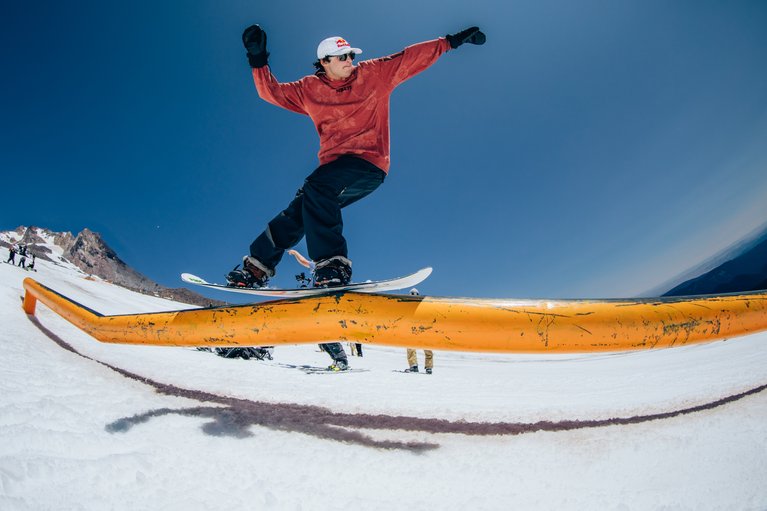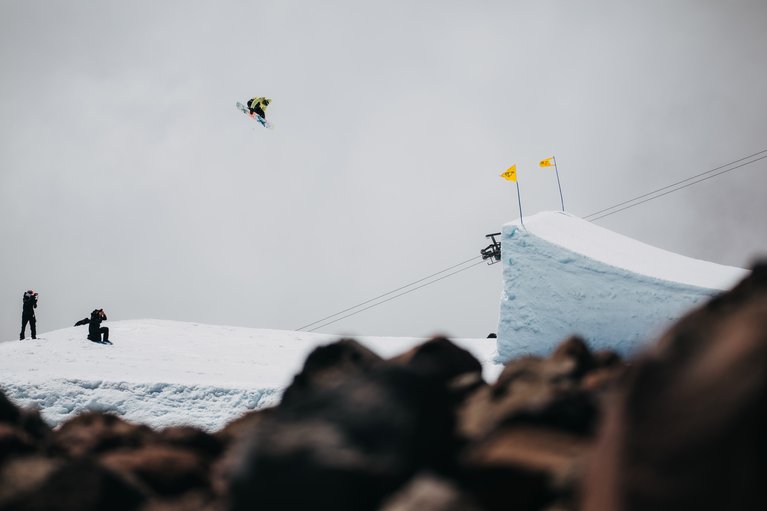 Tech Features
At initial glance, the Blossom is all about aesthetics (more on the story behind the graphics shortly). But underneath the original, hand-drawn graphics is a state-of-the-art snowboard meticulously crafted through rigorous R&D with the #BurtonTeam. In other words, we've put a heck of a lot of hours into building and—most importantly—riding the Blossom day in and day out.

It's a unique blend of past and present—a straight-forward, mid-flexing deck constructed around a tried and true camber design with a twin shape to match. But despite its nod to the no-frills snowboards of decades past, The Blossom is a best-in-class park board built for the modern age. It's a balanced, predictable ride that offers optimal pop, stability and precision; regular or switch.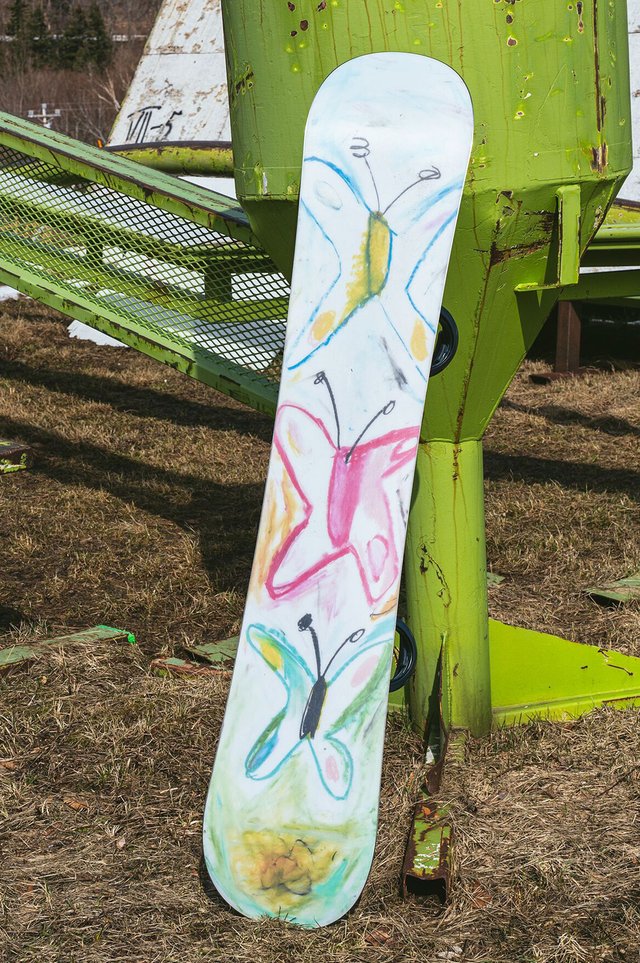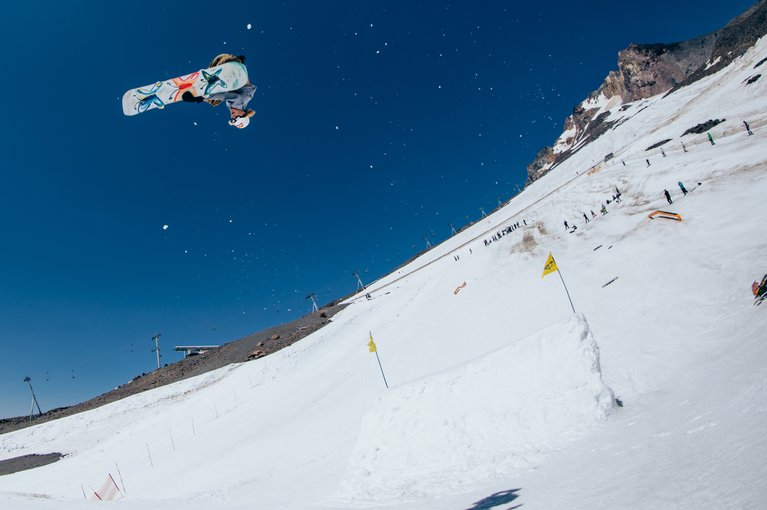 So, whether you're casually jibbing through the mini park, or happen to be railing through the pipe, the Triax Fiberglass with Carbon I-Beam construction provides a versatile flex pattern with an ultralight carbon backbone to ensure you'll have no shortage of pop or tip-to-tail snap.

Further under the hood, the Blossom's Super Fly II 700G Core integrates stronger and lighter woods, adding to the overall pop and strength while keeping total weight to a minimum. Combined with our Dualzone EGD engineered wood grain—which we've strategically positioned along the toe and heel edges perpendicular to the core—a welcomed feature when you need to make a quick adjustment in the park, or when you're hot-lapping around the rest of your local hill.
And whether you are lapping the park or cruising well outside of it, the Sintered WFO Base promises to maintain speed and durability in any conditions, all season long, by infusing specially formulated wax deep into the pores. To put it simply: the Blossom will go.

What more could you want?
The Story Behind the Board
All right, so we've dropped some names on you, possibly overwhelmed you with a bunch of tech jargon (hey, we're board nerds, we can't help it), but now it's time to get to the heart and soul of the Blossom—the story behind its conception, the hand-drawn graphics, and those definitive three butterflies gracing its signature base.

When we set out to design the Blossom, we knew we wanted to draw inspiration from the individuals who constantly inspire us. We wanted to create a snowboard that reimagined what a signature board should look like. And we wanted the entire process to be a collective approach that brought to life the personality, creativity, and freedom of expression that epitomizes our eccentric #BurtonTeam. There was only one way to do that.

We left it up to them.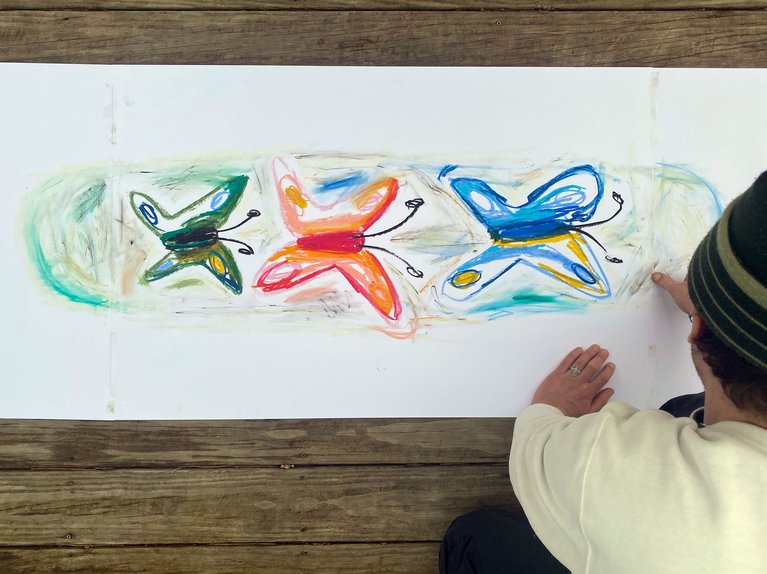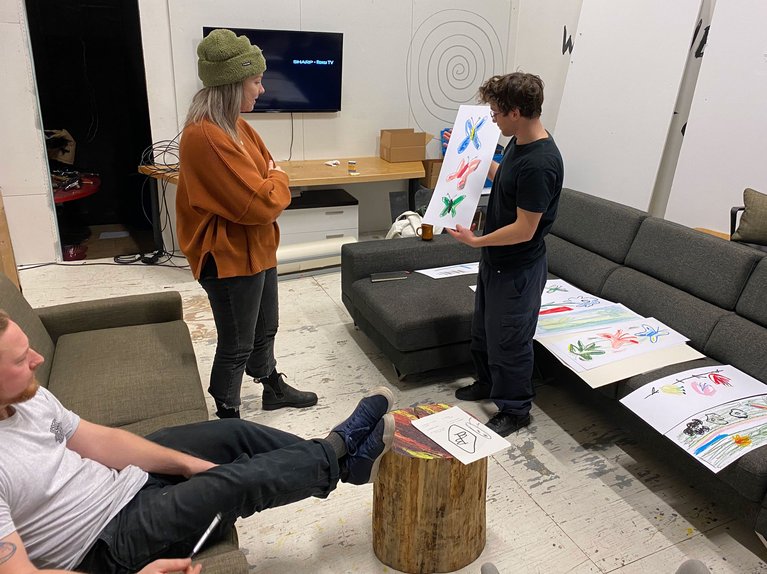 Freedom to be. Freedom to create. And left to their own devices, our team riders got inventive in designing the snowboard you're looking at right here. With free reign to design the graphics, Burton team rider—and one of our favorite creators—Niels Schack hand-painted butterflies to symbolize new life; to illustrate natural beauty.

The Blossom celebrates the new life that is breathing into our snowboard community. Not just in terms of physical progression, but in growth and acceptance. The future is now, so show your true colors and stop listening to anyone who tells you how to be, how to act, how to look. Instead, let's reimagine what snowboarding looks like; what a pro snowboarder looks like. And like Niels' graphic, let's make sure snowboarding keeps coming from the heart.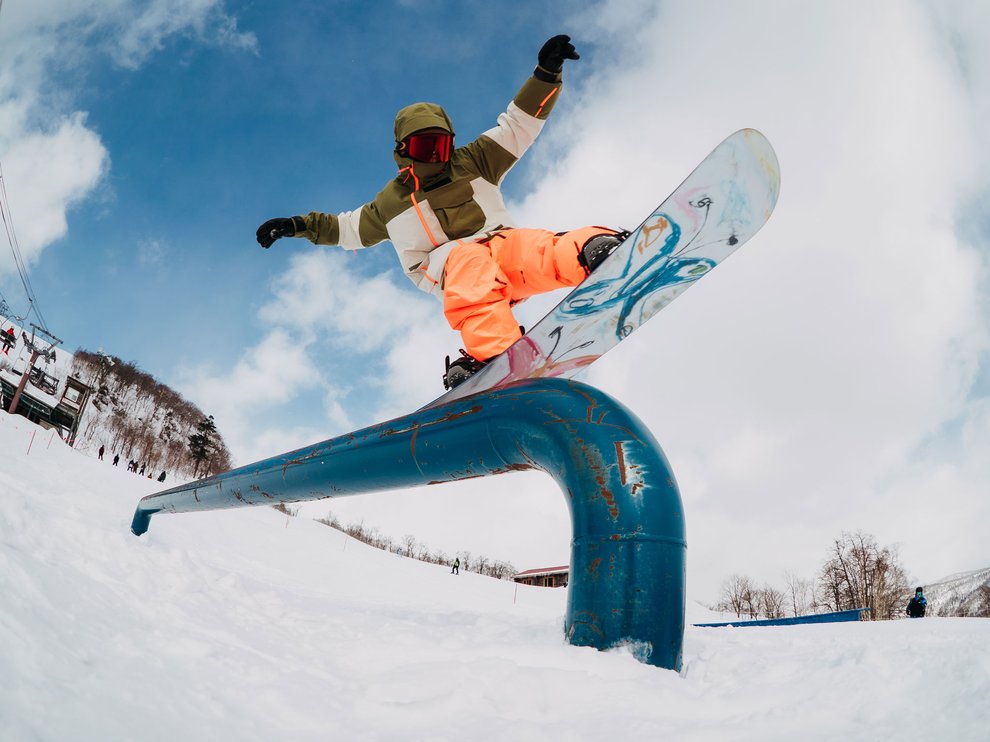 The Blossom is the future now, and it's in bloom just in time for the season ahead. So, let's get creative and carve our own paths. Whether that's in the park or out; on our boards or off.
---