A Dog's Day at Burton Headquarters
Time to hear from the real brains behind this operation. It's us, the dogs of Burton.
We count ourselves lucky to spend every day working alongside our moms and dads at Burton headquarters, but if we're being honest, they wouldn't get anything done without us. As we lead them through the halls, we often ask ourselves: who rescued whom?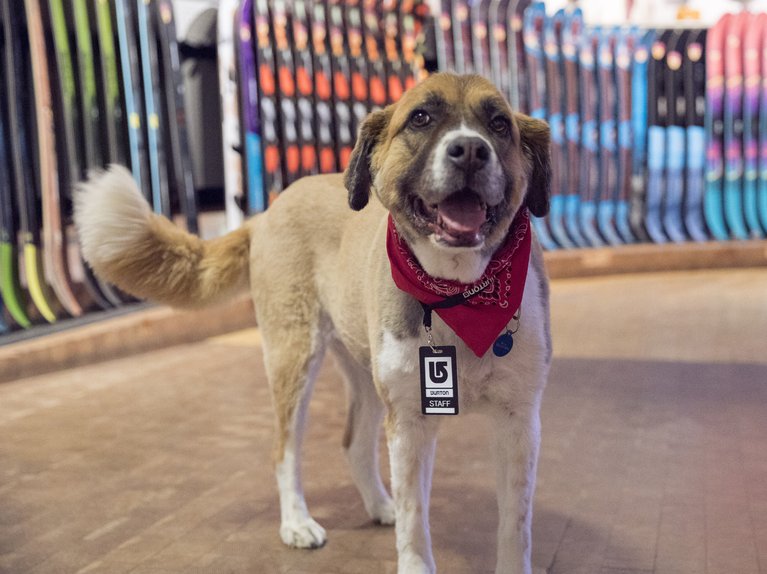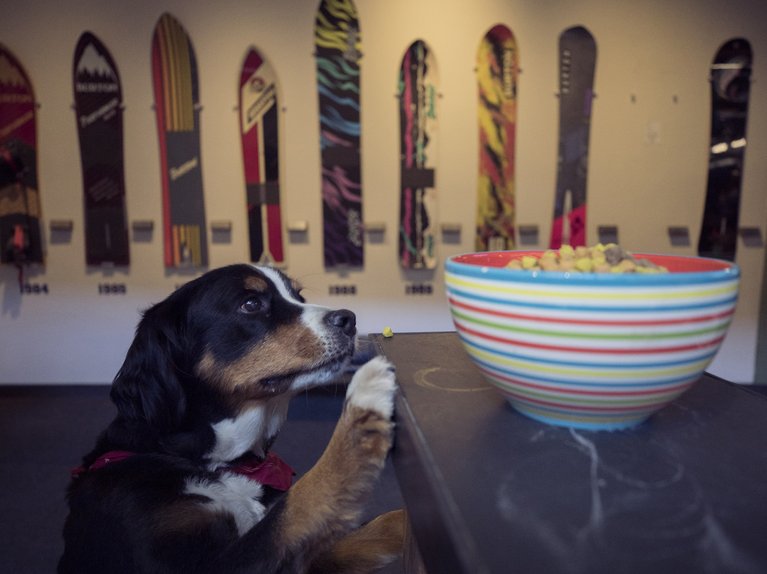 Each day begins with the morning commute. Sometimes, it's a bike ride. Other times, we're waking up with our heads out the car window. Heading in, we say hello to our coworkers. Lucky for us, Meg at the front desk always has treats.
After that, we settle into our zones for a day's work. Some of us greet newcomers in the Burton Flagship Store, while others get their paws dirty at Craig's Prototype Facility. We attend meetings, take questions at the warranty and repair window, and sneak more treats from our coworkers.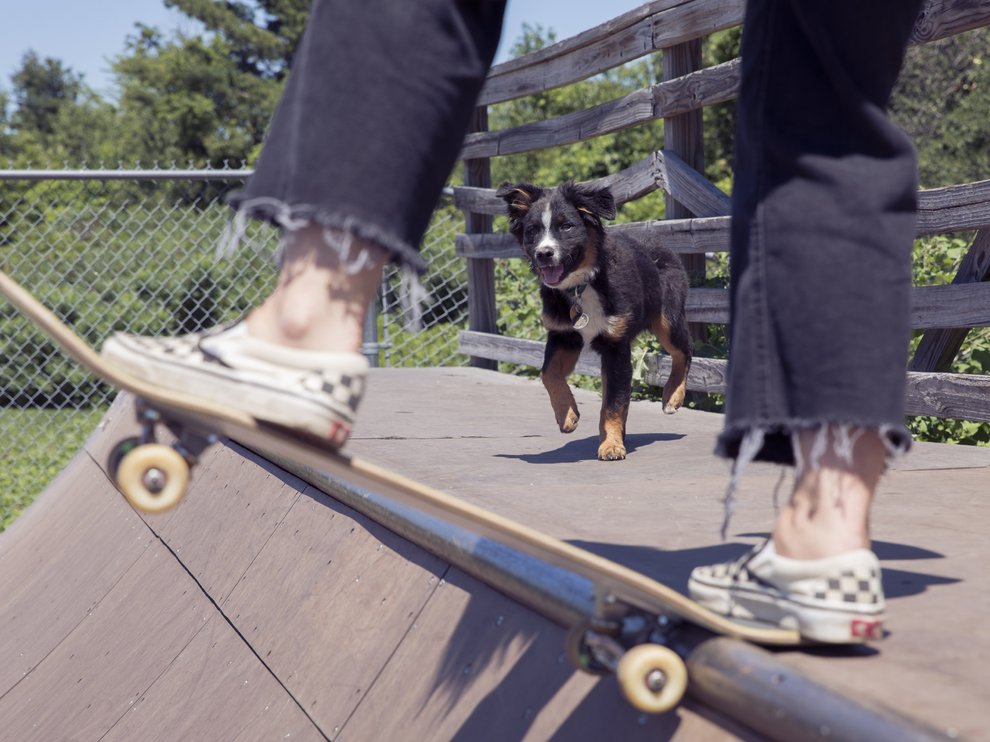 We're always reminding our humans when it's time to get outside. After all, "work hard, play hard" is a principle we live by. Around lunchtime, we head out to the Burton Bowl and mini ramp for some exercise, or sniff around the community garden. If we've got enough time, we might even go on a short hike in one of the many nearby parks.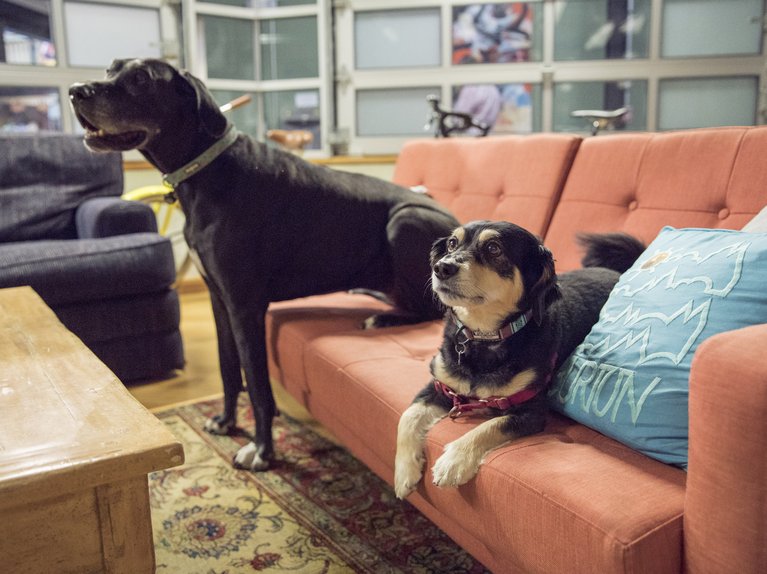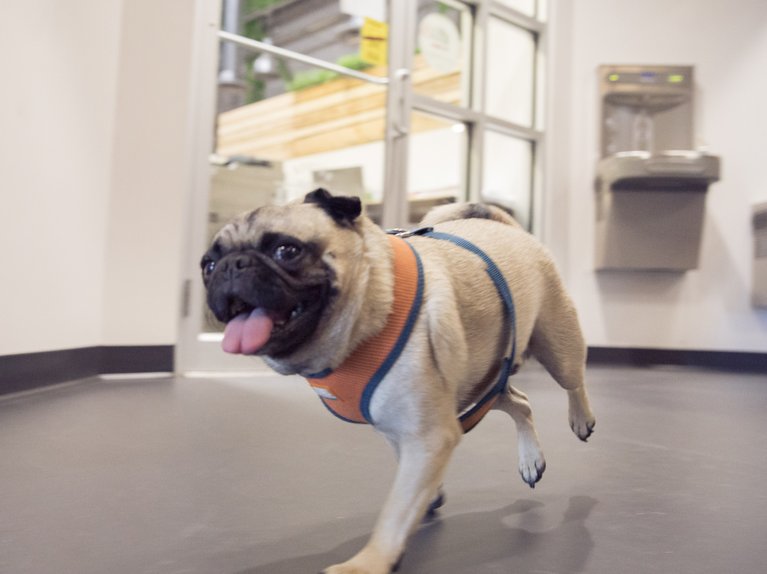 "Work hard, play hard" is a principle we live by.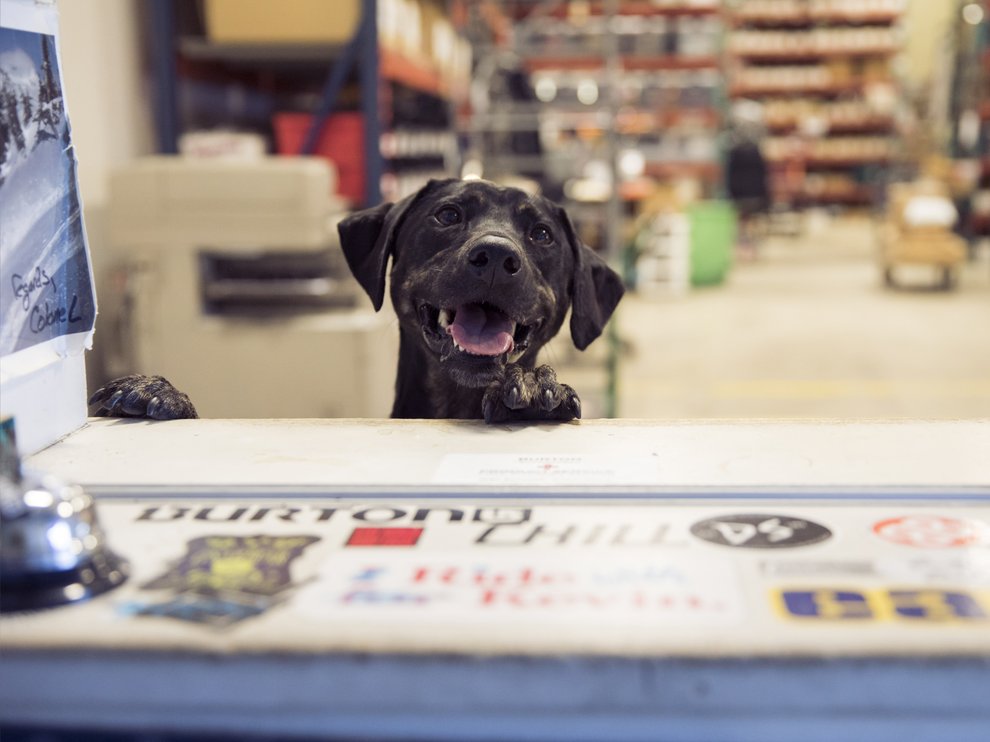 Once that's taken care of, it's time to get back to business. We'll head into work, keep our humans on track, and maybe take a nap. Cross-department napping is easy, since we have more than a hundred canine coworkers to snuggle up with. We just check our Doggie Directory if we forget anyone's name. It's all in a day's work. ∆
Feature your four-legged pal or send virtual belly rubs by following us at #DogsofBurton.
---