What Makes a Women's Pack?
You're out hiking, and your pack is heavy.
There are certain movements that you're repeating a lot while hiking, through the snow or not. With the wrong fit, a pack quickly becomes painful. This is exactly the kind of situation we obsess over while creating Burton's performance backpacks.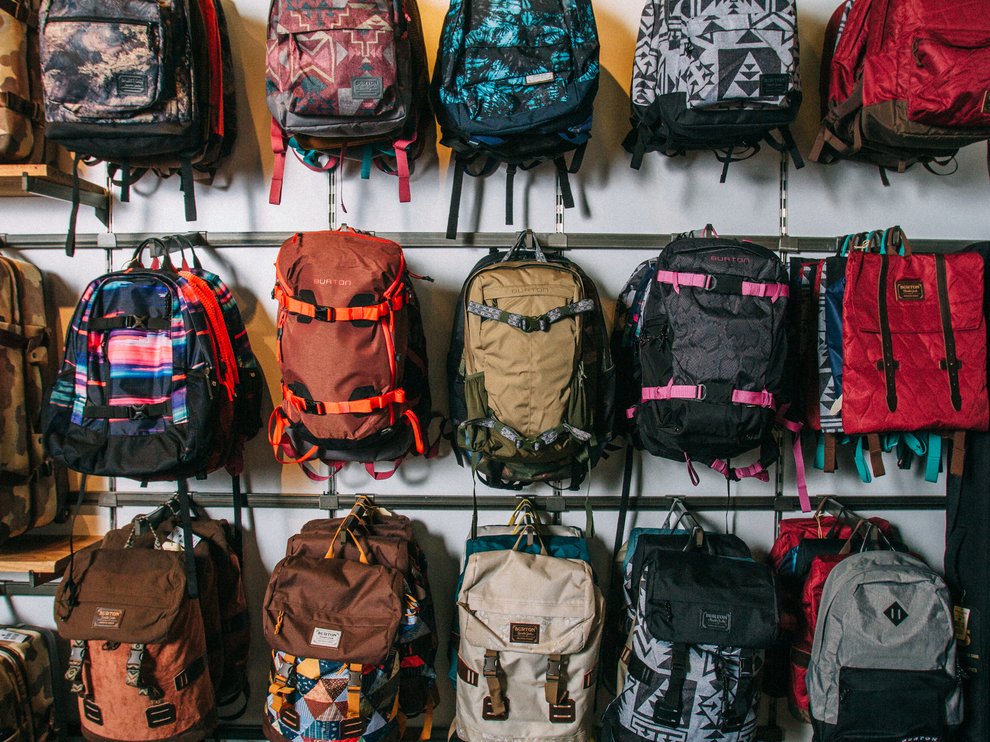 Even the simplest designs are an intentional result of a whole lot of brainpower, sweat, blood, and tears. Okay, there aren't usually that many bodily fluids involved, but you get what we're saying.
It starts with an idea, and a lot of passionate people are involved along the path to the final product. This is true no matter what we're talking about, from snowboards, boots, bindings, outerwear, to today's topic: bags.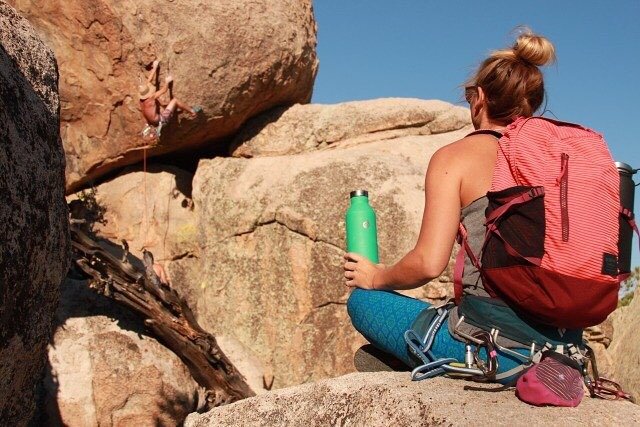 We've never been one to "shrink it and pink it" — instead, our mission is to work with active women to create the perfect pack for them. It's something we've been doing with our boards since 1996, when Shannon Dunn Downing designed and extensively tested Burton's first women's pro model, the Dolphin 44. For this board, even the reference stance was her stance, and it was 35% lighter for easier spins. We're proud to take the same personalized approach to our bags.
There are a ton of features that separate the ladies' gear from the men's, but perhaps the biggest game-changer for packs is Women's Fit. "At first, I didn't expect packs to be much different between men's and women's" says Burton Team rider Kelly Clark. "But as we explored the needs that women have in packs with the product managers, we found that there were lots of ways that we could make packs that cater specifically to women."
Although it's a relatively new concept, it makes sense that bags would be uniquely designed for men and women. From shape and size to our centers of gravity, our bodies are different. Seems obvious, but acknowledgement is just the start. From here, many different brains are put into motion to create a new product — starting with the straps.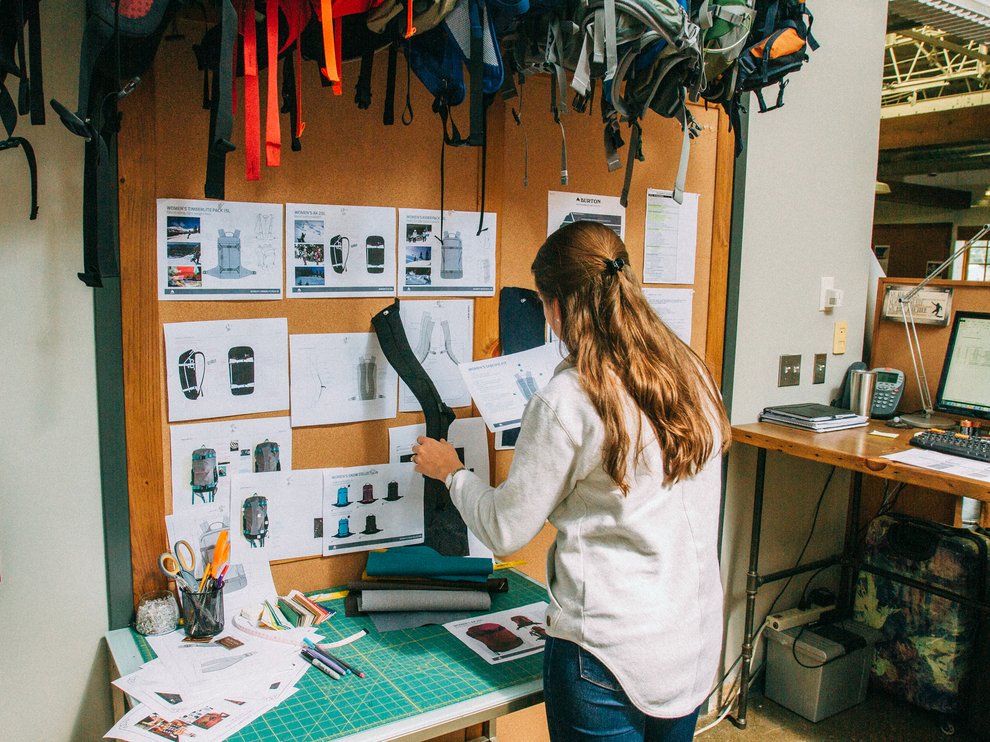 We talked to some of the key players working on women's packs to get a feel for each person's role in development. Here's what we learned: By keeping an eye on the market and taking notes from Burton's annual Rider Roundtable, the product line merchandisers determine the needs of the riders and the cost. The designers decide what these features will actually look like: shape, color, how it fits, et cetera. They bring the bag to life. Meanwhile, the developers mesh the needs of these two roles to create a well-designed, affordable pack.
Then comes lots and lots of sample testing. This testing occurs at Rider Roundtables and other points in the process, where "we start the process each year by seeing line drawings, then colored samples, then testing samples that we can use in the outdoors. Once all the packs are tested and adjusted by the riders, the line of products goes into production," according to Burton Team rider Kimmy Fasani. With everyone working together through product development, the design stays true to the intent behind it.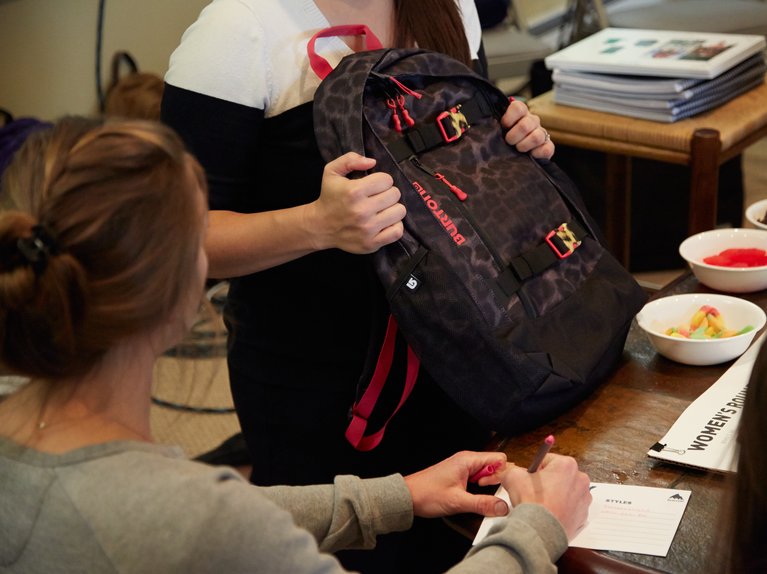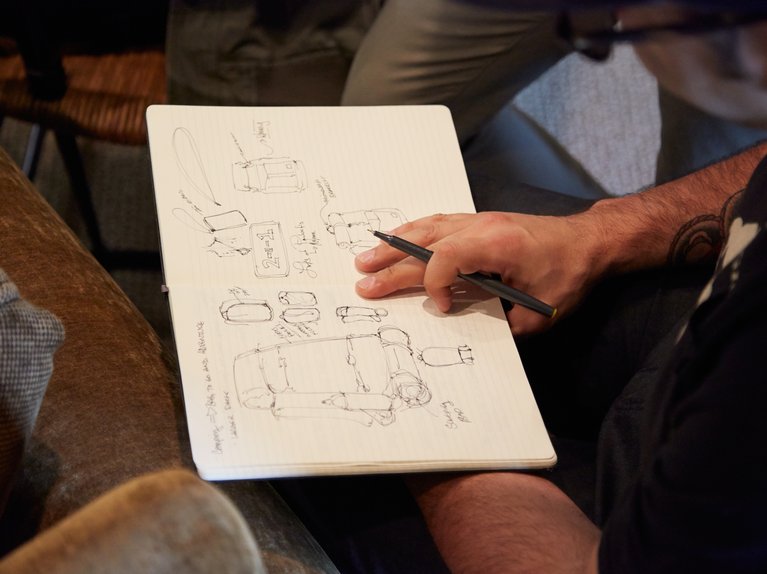 "We started with comfort," says Kelly. "We worked through different strap designs on paper and then found four that we thought were an ideal shape for women's bodies. We were able to tweak them after testing and get the most comfortable straps on the women's line. It's amazing to put on a bag and realize someone thought through making it specifically for you.

The main feature of Women's Fit are the straps. With a modified chest clip, waist clip, and form-fitting shape, the straps curve to provide a more comfortable, personalized pack for women.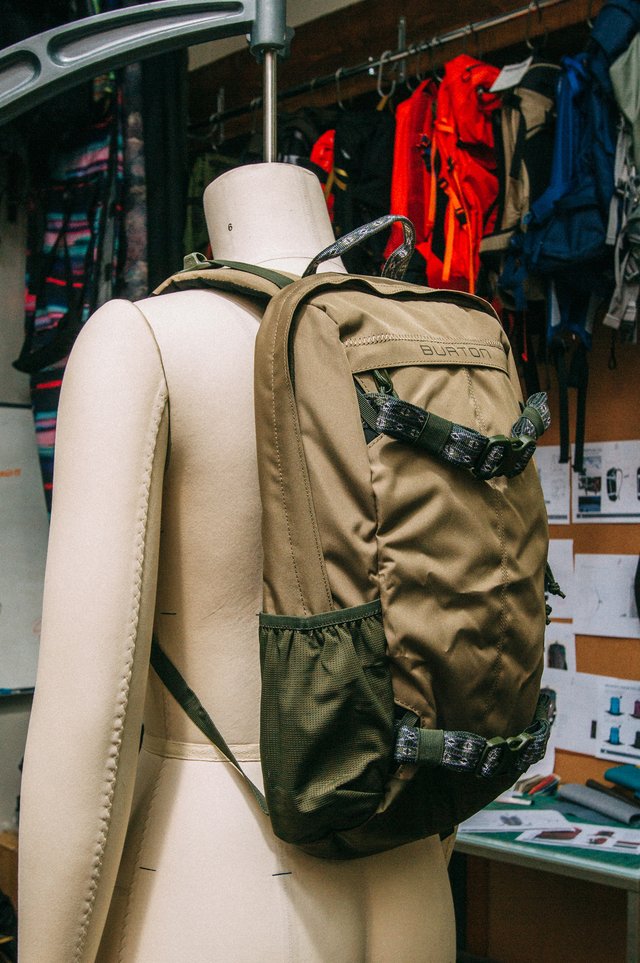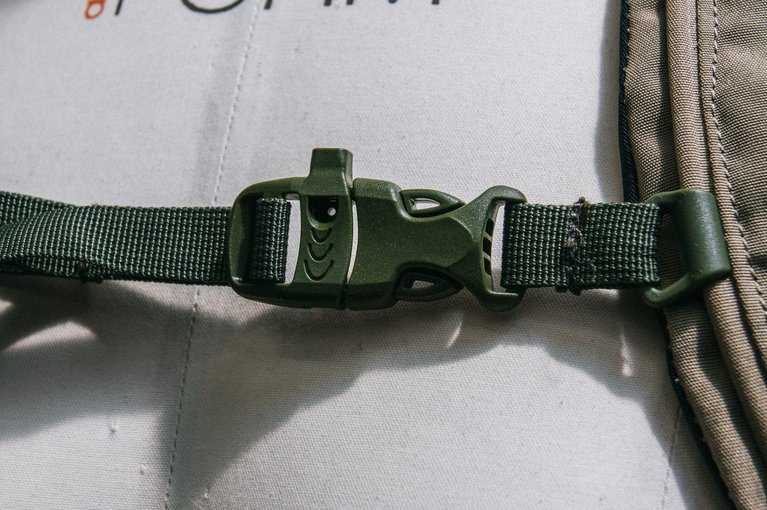 "The new shoulder and chest straps on the women's packs have made them more comfortable, and that makes big adventures more fun," says Kimmy. Whether she's skinning up for splitboarding or hiking out to a climbing spot, she needs a pack that fits close to her body for stability and comfort during long-term wear. While the nuances of the backcountry are considered for the more technical aspects of the packs, the simplicity of the design makes our bags good for just about anything.

According to Kelly, "More people comment on my packs than any other Burton product I use throughout the year, and usually the comments are 'Where can I get a bag like that?' I always enjoy those moments because I know all that went into making that bag come to life."

Out of all the product I use through out the year, I get more people commenting on my packs than any other Burton product.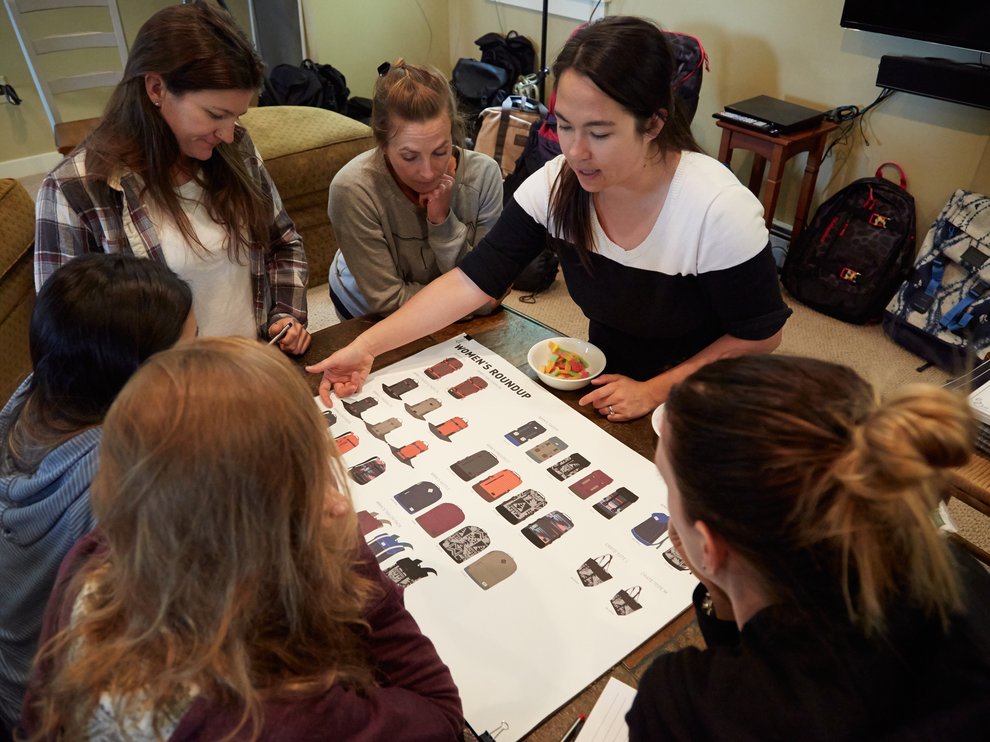 There are no cookie cutter formulas used while making a women's pack. Every detail is thought about and shaped for a specific need. Working hard, playing hard, and collaborating with real women in order to get the best product possible — that's not just a job perk, it's what we're all about. ∆
---