Tune In: A Sneak Listen at the US Open Free Concert Lineup
The party doesn't stop at the Burton US Open. They say it's the world's greatest snowboarding event, but there's a lot more to it than that. Your typical day goes like this: wake up to a sun-shiney Vail, Colorado, and go find out for yourself how great the snow conditions are. Ride all morning, eat a burrito, and then go watch the world's best snowboarders battle it out for the title. That's until the sun goes down, and then we're onto the next spectacle.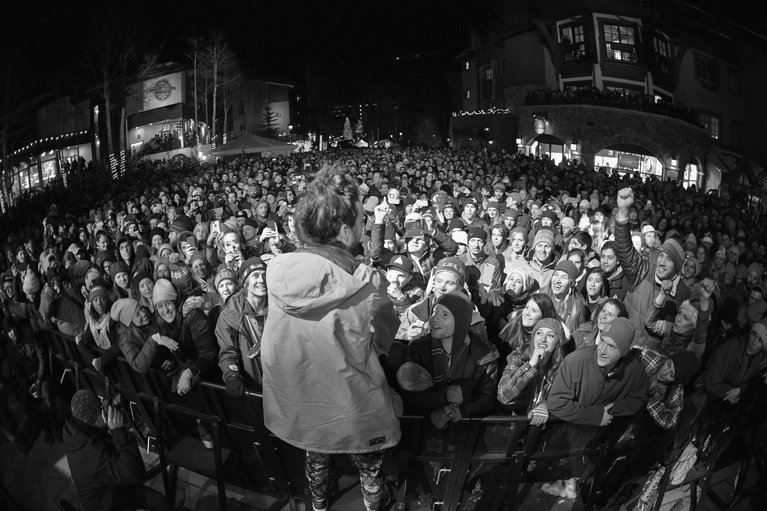 And Vail gets it. Into the evening, there's no shortage of happy hours and underground parties going off throughout the village, until they let us throw the biggest party of the night—every night—right in the heart of town.
Hundreds of us head to the center of Vail Village to huddle around the Solaris main stage. Over the years, there's been no shortage of proper concerts: from Method Man back in our Stratton days, to Macklemore, Santigold, and Edward Sharpe in recent years.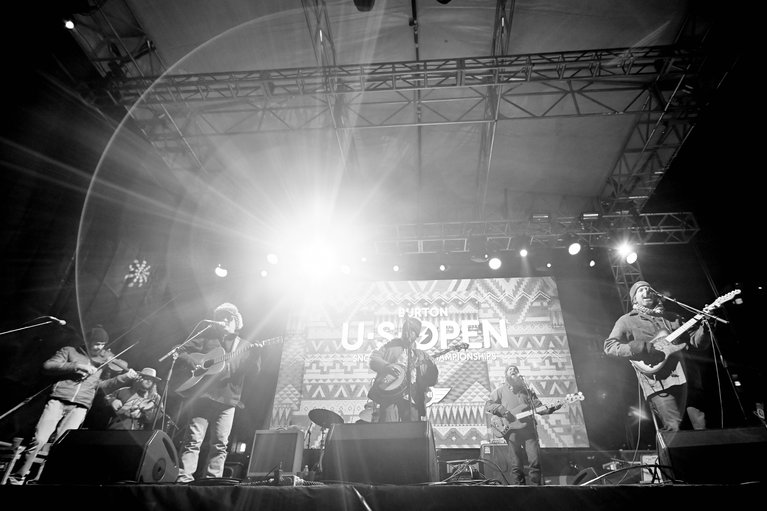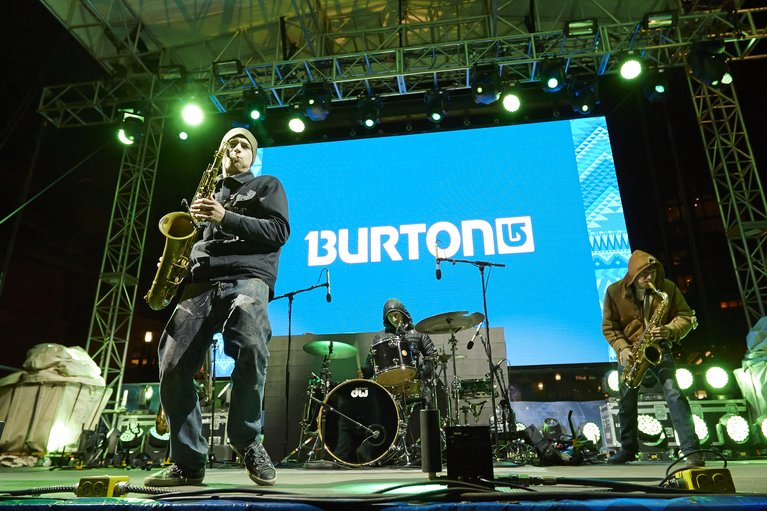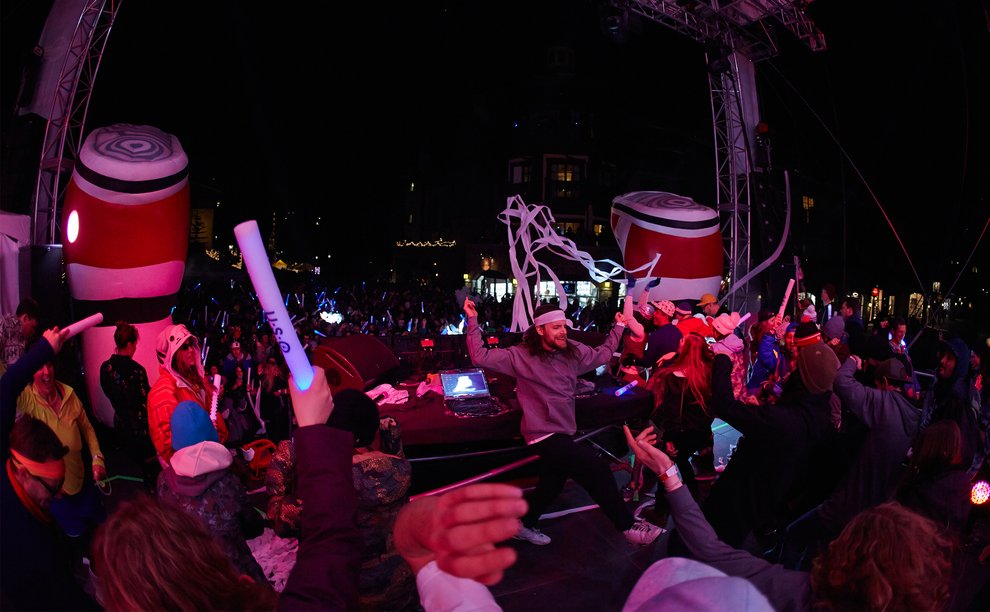 This year we've already enjoyed  The Sheepdogs and we'll be sending it to the sounds of GRiZ, Big Grams, The Bright Light Social Hour. You can learn more about the lineup right here. To help set the mood we've assembled some of our favorite songs into one snack-sized playlist, because we all know it's easier to dance to tunes that are stuck in your head.
Check back soon for more reasons to join us in Vail Feb 29th – March 5th for the Burton US Open. ∆
---