Talking Shop with Vermont's Darkside Snowboards
A good shop's impact on its local community goes way beyond providing quality gear and personal service. We're putting a spotlight on shops across North America to find out how they do it, and we're starting right in our own backyard with Darkside Snowboards here in Vermont. 
It's no coincidence that we bring up Darkside. Founded in 1989 by two entrepreneurs, Bill and Teeta Langlands, Darkside was one of the earliest snowboard-specific shops in Vermont. They've been supporting snowboarding and the Vermont community for nearly 30 years. Throughout that time, they expanded their operation from the first store in Killington, adding shops in Stowe and Okemo. As the years rolled on, so grew Darkside's reputation as an top notch shop that's run by riders for riders.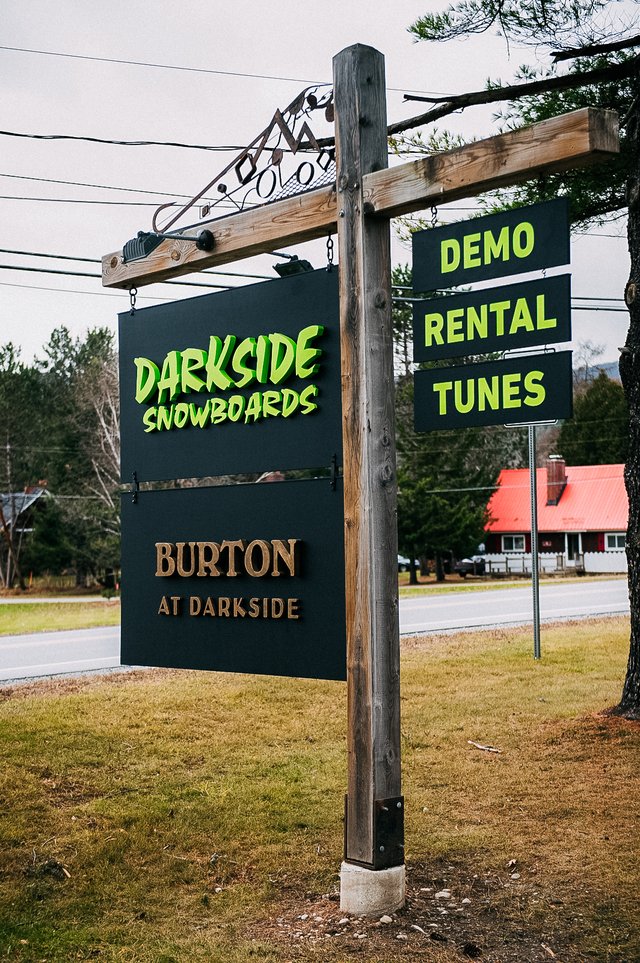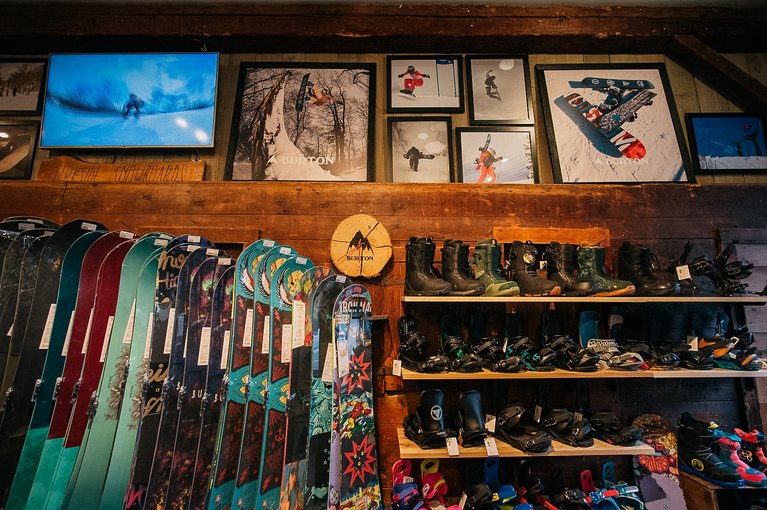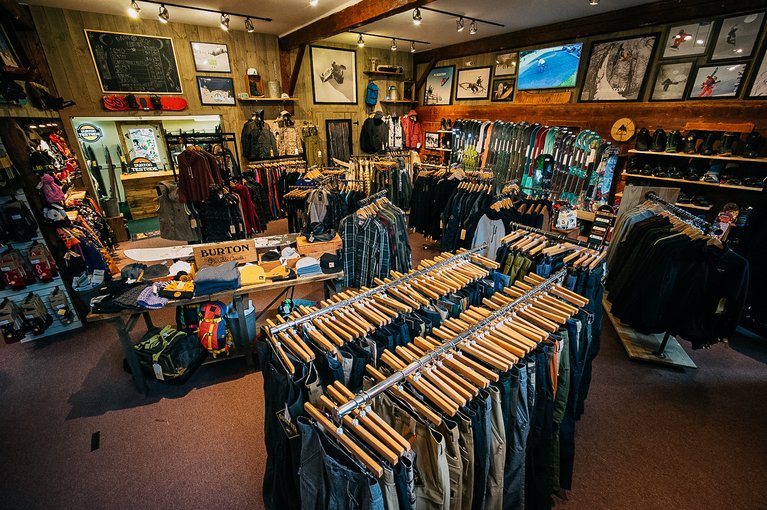 So how exactly does a shop support its local scene? Well, you would hope for quality service from any retailer, but a good snowboard shop provides something more by going the extra mile to help their customers enjoy snowboarding as much as they do.
"I aim to make sure that everybody walks out the door happy," says Darkside Stowe Manager, Brian Shippee. "We're one of the few shops on the East Coast that still lives and breathes snowboarding. We live here, we ride here. It's our lifestyle, and that's why we all work here."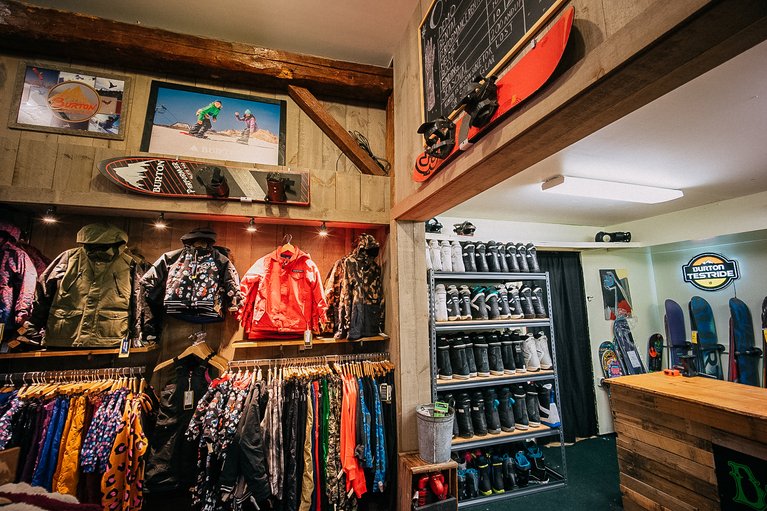 Outside the shop, Darkside supports a team of local riders that compete across the region. They get involved with local rail jams and events, either through the USASA or independent events in the area. Both the Killington and Stowe locations have snowboard parks right in their backyards, with jumps and rails for the whole community to ride together for free.
Up in Stowe, the crew helps run a weekly movie night at Piecasso, a nearby pizza joint, that also includes product giveaways and raffles. They also host events like Ladies Night, where they help women find the right product for them, and then put it right under their feet on-hill at the demo tent the next day – with discounted lift tickets to boot.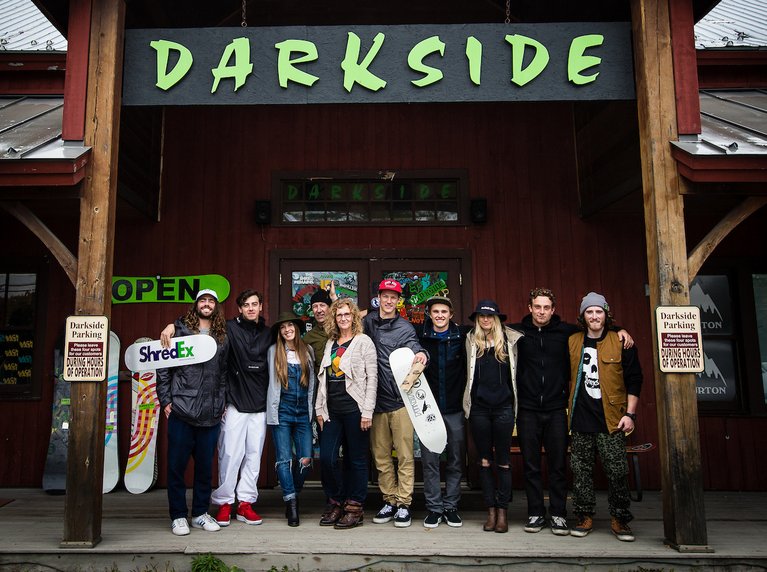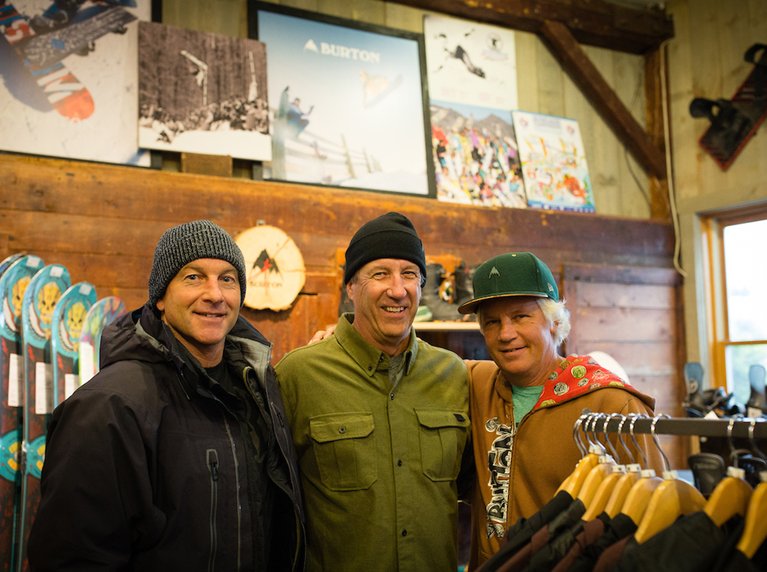 It's all in an effort, as Brian puts it, to "spread the stoke and make it easy for people to get out there."
So, if you're in Vermont or planning a trip and looking for gear advice, local knowledge, a fresh tune, or just a fellow snowboarder to chat with, the folks at Darkside are a sure bet. Of course they're fully plugged in to their local scene and the worldwide web, so you can follow them at each of their locations in Stowe, Killington and Okemo. ∆
---