Spring Snowboarding and The Art of Bringing an Extra
There may be no friends on a powder day, but come spring riding time the opposite couldn't be more true.
When the temps rise and the sun hangs a bit longer in the sky, the added vitamin D alone is enough to bring out the best in people. But when you consider that ideal spring conditions are not largely dependent on how fresh the tracks are, you've got an equation for kinship rather than kill or be killed. That's got to be one of the best things about spring riding – the mountain maintains. 
Sure, it can get too warm and the snow can turn gross, but for the most part it softens as the day goes and can even improve after it's had some traffic. Admittedly, that's debatable, but the point is simple – no one has to get up early; it's warm and sunny (hopefully) and you can grab a burger in the parking lot versus a smashed up pocket sandwich on a lift. It's the close of the season, layers are shed faster than cares, and your style is at full tilt. Spring riding is a celebration, and it's time to contribute to the greater good. So here's a few extras to keep in mind that can turn an average day into a legendary one.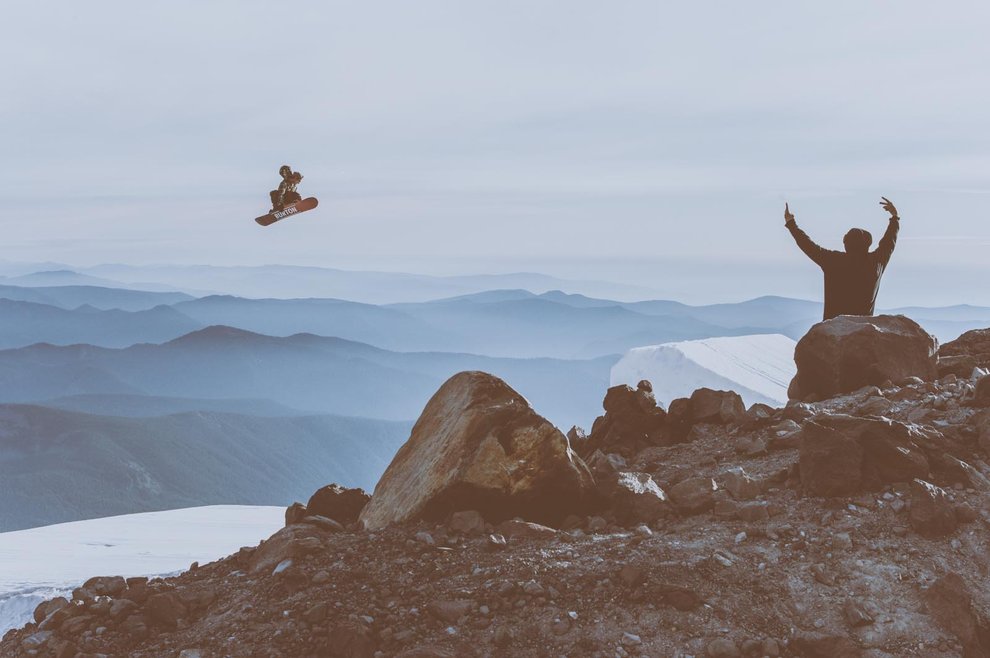 Order a Double
For some, this kind of behavior comes natural, for the rest of you, step up: whatever it is you're drinking, have a few to share. There's no better way to honor thy neighbor than the offering of a cold drink. A cooler packed with ice (or snow) is even better. Bigger the better, but if you're strapped, we can shamelessly nominate the Lil Buddy. For a more mobile effort, the Beeracuda might just help you barter for a grilled cheese somewhere down the line of cars. The same applies for food, by the way. Even an extra bag of chips will go a long way.
Be a Welcome Wagon
The romantic notion of sitting on a tailgate is undeniable, but relaxing in a chair is truly where we want to be. Consider that for yourself, and your buddy, and bring a couple more if you have them. There's nothing more inviting than an open seat…especially if it's alongside a stocked cooler. Of course, Burton makes that stuff too [Big Agnes x Burton Camp Chair], in a nice packable fashion we might add. But really this is about inviting people in for good stories, and motivation for the next run.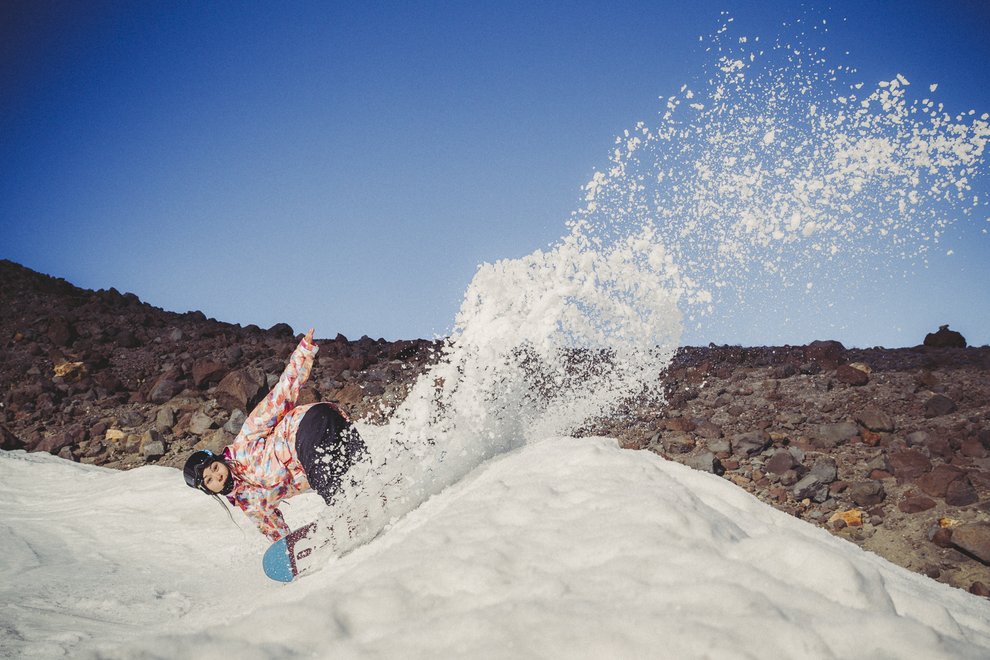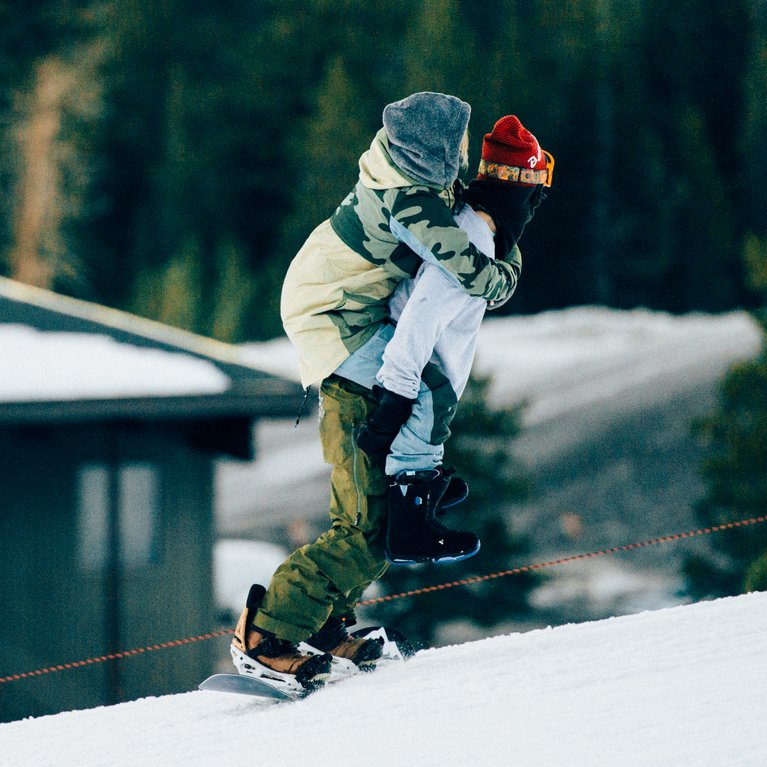 Be Lit
Bring about 13 lighters and 27 books of matches. Right?
Be a Scavenger (the Good Kind)
Regardless if you want to be a good soul, or just want to collect deposits, a stroll with a large trash bag is sure to illicit appreciation, good vibes and maybe even a phone number if that's your thing. Making a sweep of the area to pick up anything discarded by your crew or others is proper. It's your mountain, and if it's not, it's still a mountain and should be respected.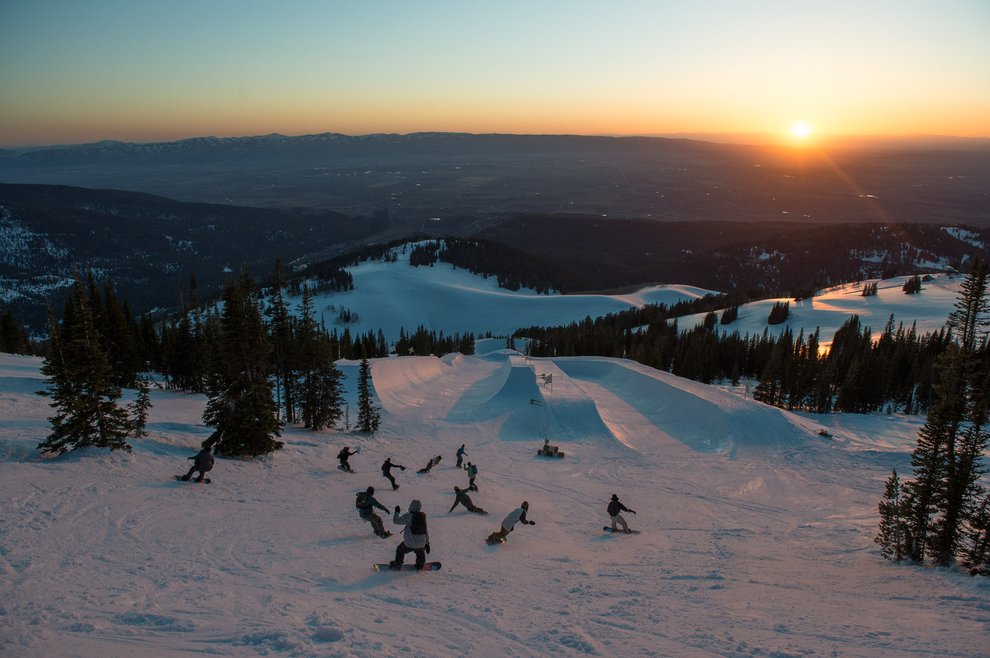 That last one might just be a good excuse to make it the full day. It could also provide a great excuse to being late to wherever you were expected next. All in all, with spring bearing down, the snowboarding community practically celebrates graduation with the close of the mountain. Be part of it by being part of it. ∆
It starts with a proper crew. These guys get the idea.
---