Snowboarding and Music with World Renowned DJ Steve Aoki
Some people don't need an introduction. When millions of people follow you and your name is synonymous with the last decade's fastest-growing genre of music, you're one of them. Nonetheless, this is world-famous DJ, electro icon, music producer, and all-around legend, Steve Aoki.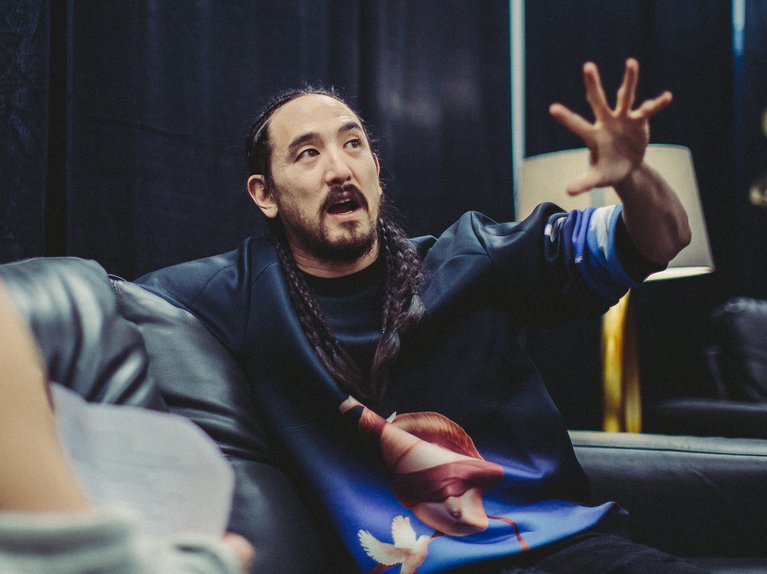 The man is busy. When we caught up with him, he'd been home roughly 48 hours from touring in Asia. In that time, he managed to film a music video in LA before going to Massachusetts for a show (before a bunch of other shows). He's the founder of his own music label, Dim Mak Records, and if you check out his website—which is a straight up media outlet—any of his social media channels, or one of the hundreds of YouTube episodes he's put out, it'll make you wonder if he has some super-human power to extend the amount of hours in his day.
Non-stop schedule aside, it's all about quality, not quantity. Famous for unmatched energy and unique stunts at his live shows—crowd surfing, inflatable rafts, acrobatics, champagne showers and caking the audience to name a few—he's committed to giving fans the best night of their lives. See for yourself.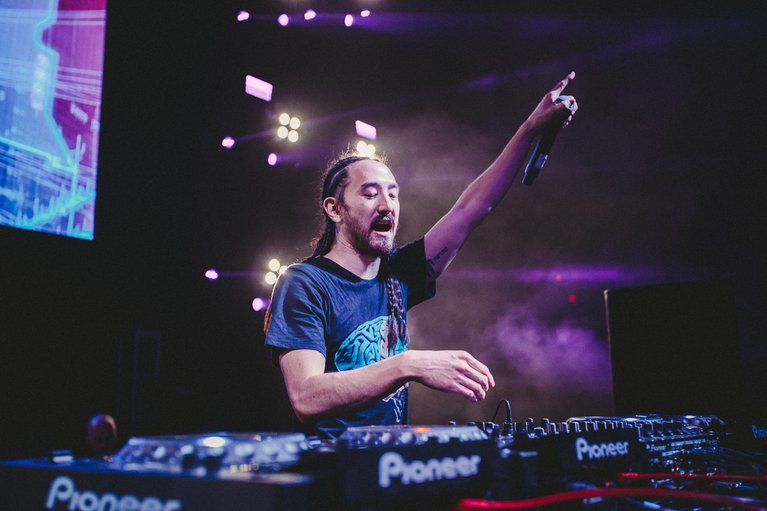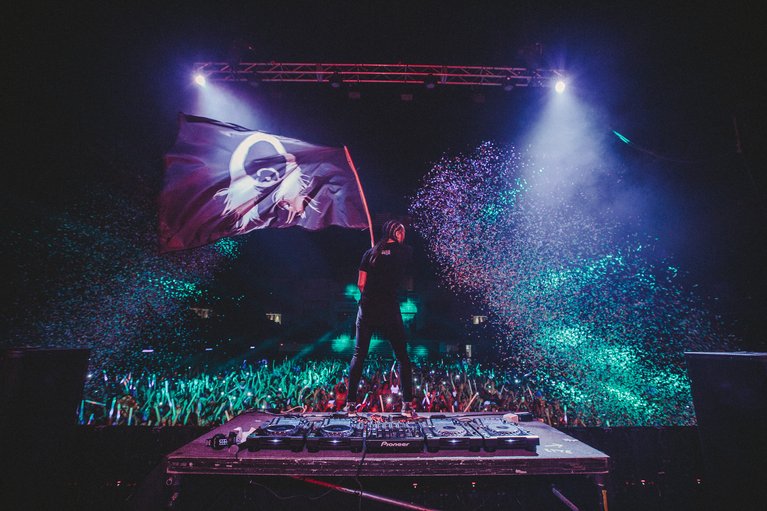 So he's a hustler, and he's talented, for sure. A quick judge of character will tell you he's also super friendly, really into health and fitness, and despite being on the road for the majority of the year, he's a bit of a Zen-master.
Maybe you already knew all that. But you might not know Aoki's a passionate and talented snowboarder, and long-time friend of Burton. It goes back about 10 years, when he was a part of the Gravis team, a small skate label created in 1998. Flash forward a decade, and we're into product collaborations: you'll be seeing a collection of Burton bags next spring with his name on it.
Before he took the stage at UMass Amherst for the Hyperglow Tour, he gave us the details in person: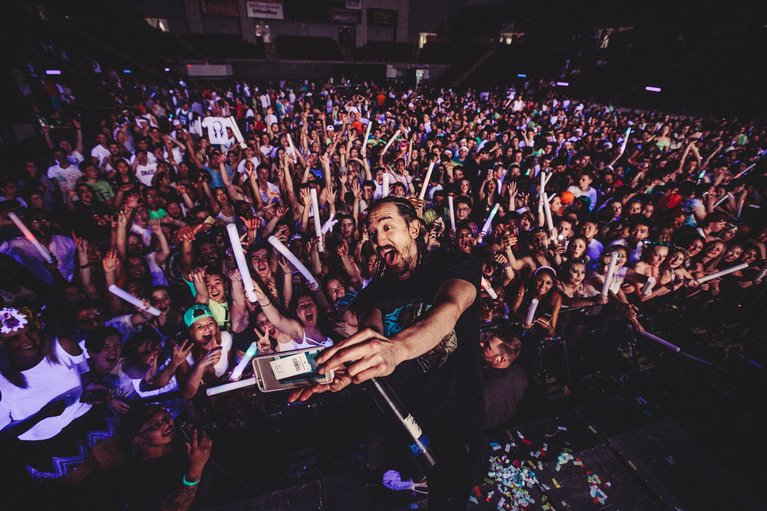 So you just got back from Asia. How was that?
Asia's always amazing—every time. It's weird because it's like a bubble: It's so big, it's so crazy and the shows are insane. But no one hears about the magnitude of the shows or how big these scenes are getting. Everyone hears about Ultra in Miami, or Tommorrowland in Belgium, or you hear about the scene in Brazil, but you don't hear about the party in Macau, or Qualimpor, or Jakarta, which are all huge right now.
Yeah that's interesting. So where's the most unlikely spot where your shows go off?
In America—I've been saying this for years—El Paso is one of the most underrated, crazy towns. There's lots of kids, they're all raging, and they know the music.
How do you stay inspired to bring the energy every night?
It's not just about the energy of the fans, 'cause that's easy. No matter how tired I am, once I'm on stage and the crowd is pumped, and you see that they're giving their all…if you're up there slacking away, that's rude. It's not cool. So that's the main thing, but in order to make sure I have the energy for the stage, it's being efficient with my energy.
In the process of time management, you also need to manage your sleep schedule. Nap breaks are 100% how I'm able to keep going for an extended period of time—by far more effective than caffeine. I was meditating a lot, too, about twice a day. I do it less and less now, but I'm a big supporter of meditation.
What do snowboarding and EDM have in common?
When I think about the main links of what electronic music is and why I love snowboarding so much: Snowboarding's about adrenaline and pushing yourself, and it's a tool to feel something incredibly emotional, as music is. It's a sport that's all about energy and awareness. So like I was saying earlier, it's about conservation of energy and making sure that you give it 100% at the right moment in time.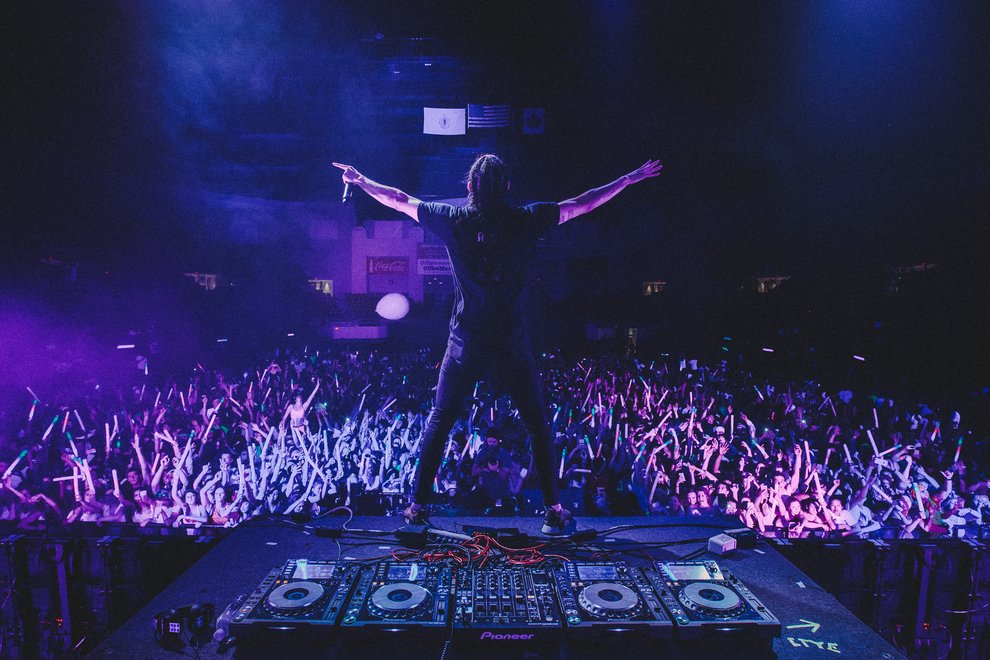 Tell us how you've gotten to know Burton and your relationship with Jake. 
Back in the day I was part of Gravis [2007], so that was my intro. Then I played in Vermont for the Burton US Open, and I became really close with Greg D. [Dacyshyn] and Anne-Marie. On a different note, I met Hiroshi Fujiwara, through other friends around the same time [2004]. Hiroshi has a love of snowboarding and has been part of the Burton family for a long time. So there's these little linkages that were happening, and my relationship with Burton goes back, professionally, 10 years.
But from the very beginning, when I got into snowboarding, all I used to wear was Burton. So as a teen snowboarding, all you cared about was "how can I excel so I can get sponsored and put this sticker on my board?" Ha, that's all you cared about! I just wanted to ride for a snowboard shop, put this sticker on my board, and get free shit. So the dream was always to do something in cahoots with Burton, and you know, 20 years later, it's gonna happen next year.
I met Jake at the opening of Chicago Burton Store around 2007—it was a big deal for me. But then we hung out—a year and a half ago he came to one of my shows—we had dinner, we totally bro'd down. Greg, Anne-Marie, Jake and me: we partied, it was cool, we totally bonded. I've been talking to Greg about doing a collaboration with Burton for a long time—since I left Gravis. So finally this is happening, and it's a real thing. Making a bags collection makes a lot of sense for me because I travel all the time. It's very much a fixture of who I am and my brand. If there's any one that can road test bags it's me.
You're on the road 300 days out of the year right?
We've toned it down to like 220.
So let's talk snowboarding. Are you able to claim a favorite rider?
It's changed over time. It was Terje [Haakonsen] for a long time. In the early Volcom days it was Jamie Lynn. Then I got into Soloman Snowboards and I loved Daniel Franck's style. That was 1995, so long ago. Now, I don't really keep up with it as much—I try and keep up with friends that are shredding. But now, I'd say my favorite snowboarder would be Chloe Kim. She's a very down-to-earth, sweet girl that really cares for the sport, and had time to help me out. I was just at Mammoth for a weekend and she was in the middle of training, but she came and helped me learn how to rodeo. I'm a big fan of hers.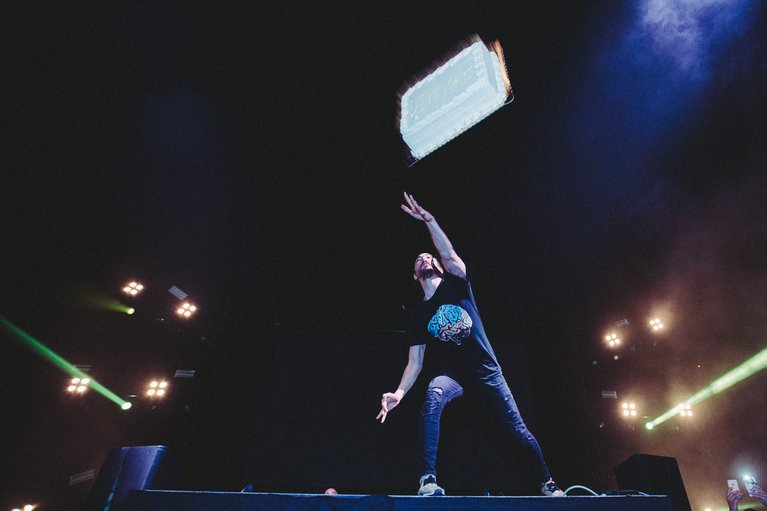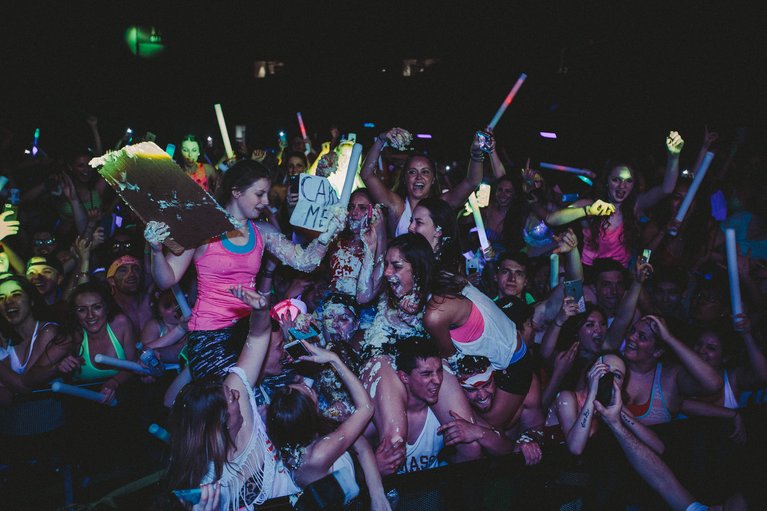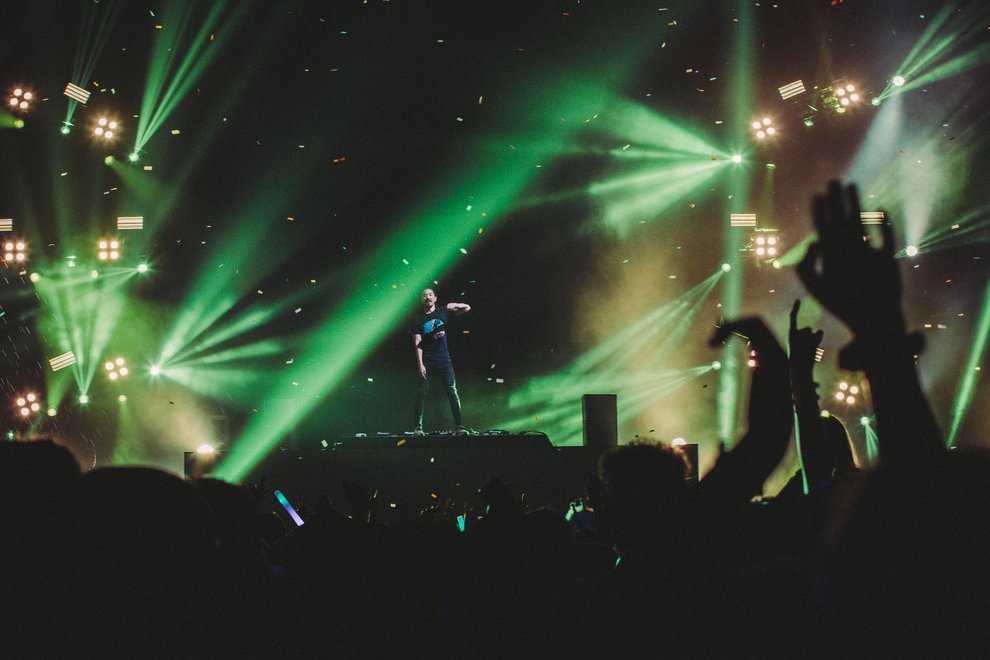 Pow day on Mars, who do you bring?
Well I have to pick Terje, my first favorite snowboarder of all time. I gotta pick Louie Vito, cause he's actually a really good friend of mine. I'm also really close with Shaun White so, I gotta bring Shaun.
What's the best snow you've ever ridden?
Best snow I've ever ridden was probably Hakuba in Japan. Red Bull helped me with that one. We brought Aaron and Zach Hooper, they film and shoot a lot with me. We were in the backcountry and it was unbelievable—making our own jumps in the Japan backcountry. Japan's such a different world: different terrain, different snow, and different rules. There's no one out there, you're totally on your own. You wear your beacon and hope for the best. I had the best fucking run. It was untracked, super deep powder, and I've never hit a run that long. My legs were burning and I was laughing and it was the best feeling in the world. This has to make the top ten moments of my life. ∆
---
Of course, you haven't seen the last of Steve Aoki. Check out his Road to Rodeo video below, and follow him on Spotify. If you just can't get enough, stay tuned for the full length documentary, I'll Sleep When I'm Dead, which premiers April 15 at the Tribeca Film Festival. 
---