Preserving the Pacific Rim
Welcome to the Pacific Rim National Park, 511 square kilometers of pure bliss located on Vancouver Island and stretching over the little surf town of Tofino.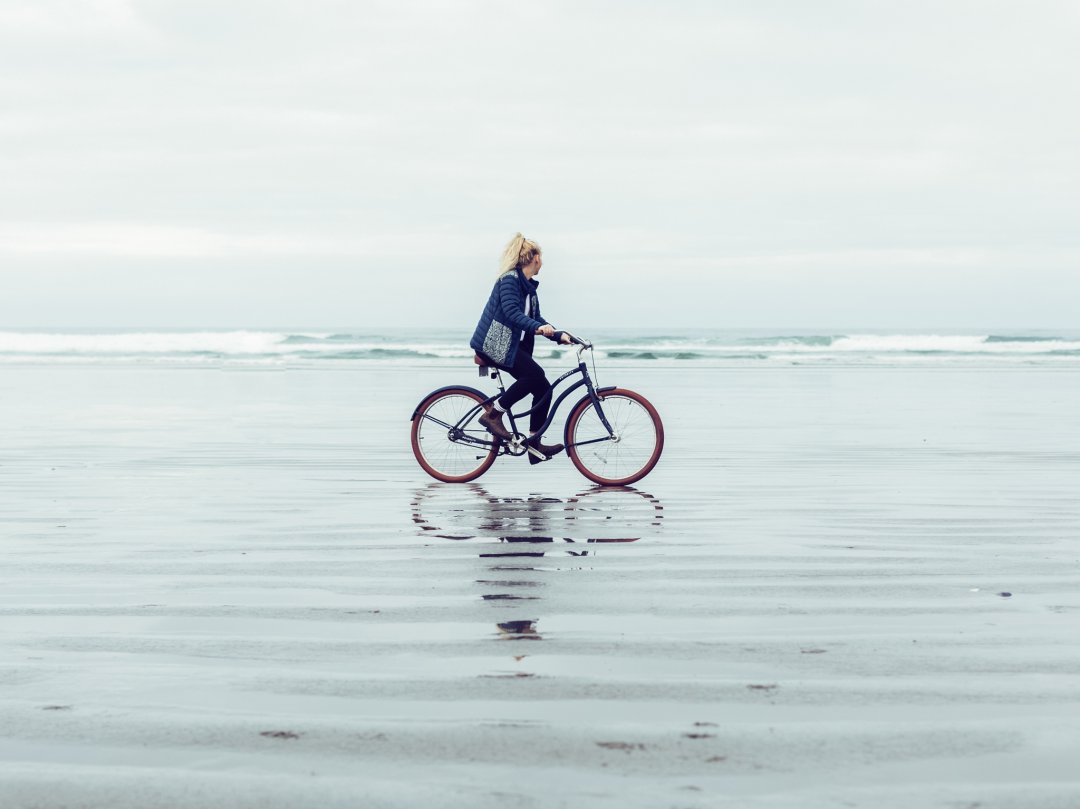 Myself, along with fellow British Columbia Burton Ambassadors Sam Tuff and Kate Ediger spent three days on the coast capturing, preserving, and playing in the glory that makes the West Coast the best coast. Three days, two ferries, eight hours of driving, a buncha bikes, a buncha surfboards, and tofu hot dogs are what came to define the trip and solidified in our hearts why Pacific Rim National Park is something we need to hold dear to our hearts.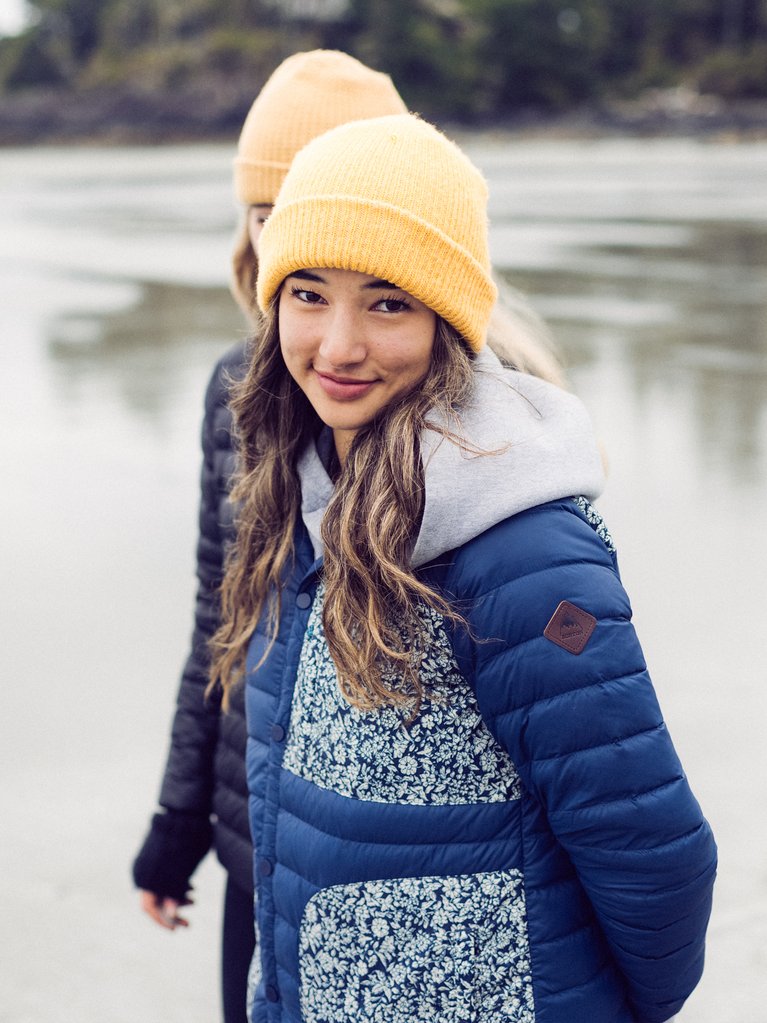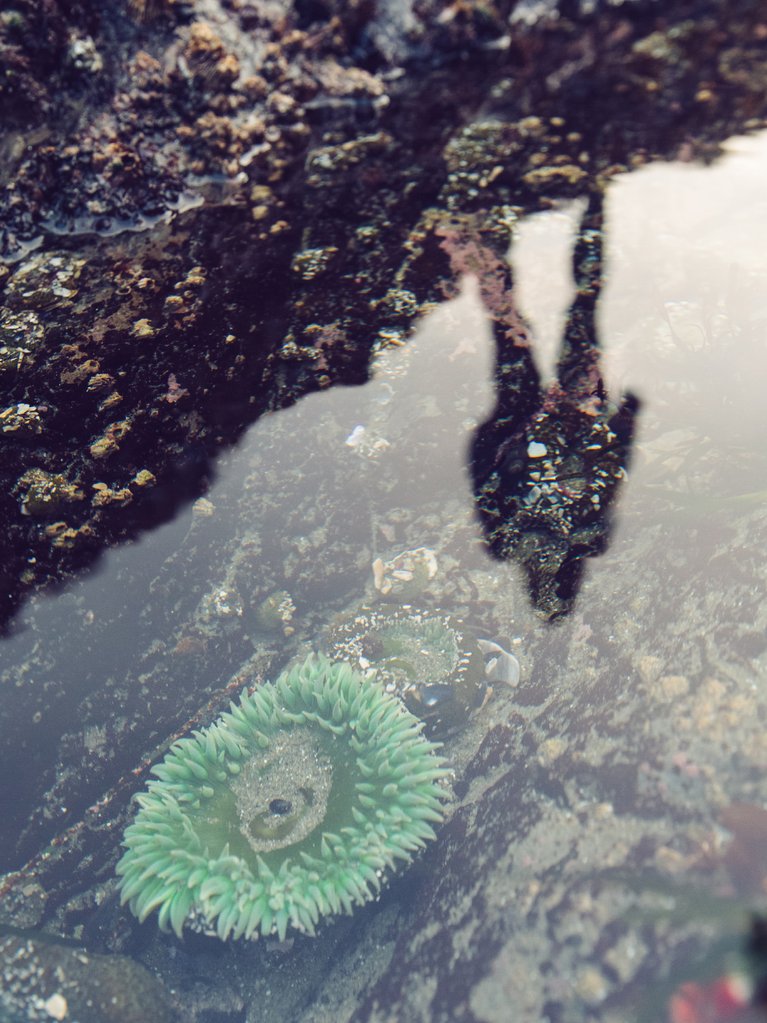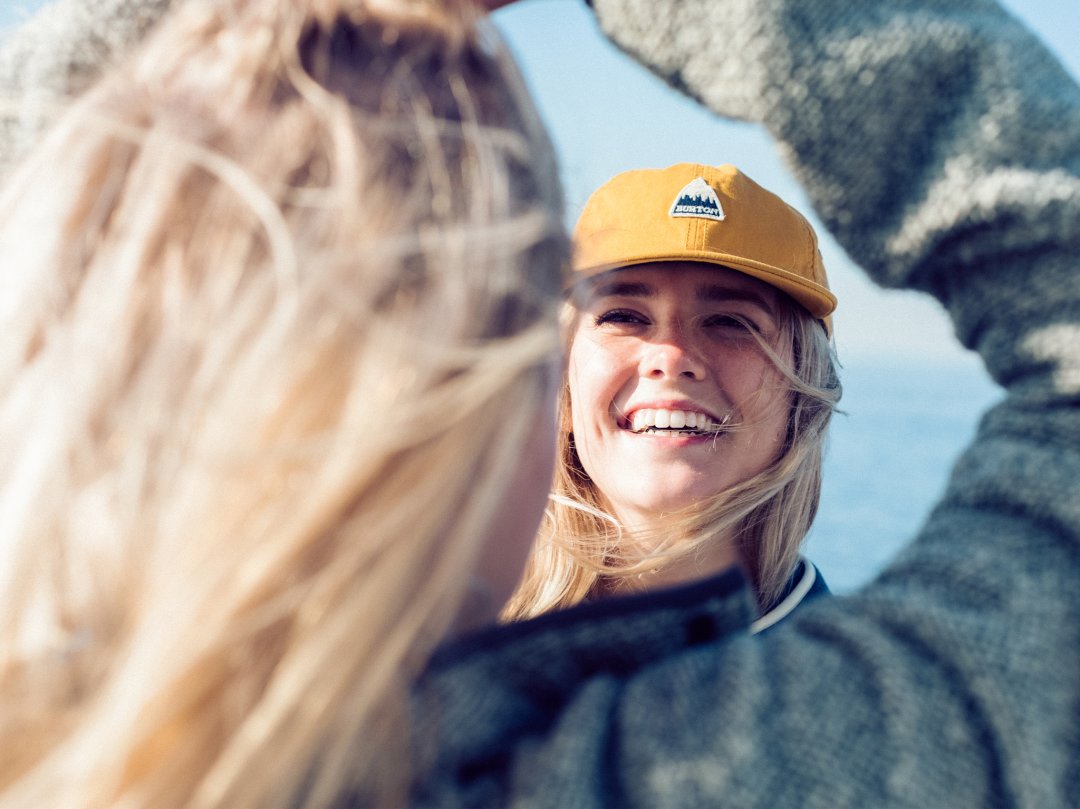 Before we get into the purpose behind our mission, here is a daunting fact: 8 million metric tons of plastic alone makes it into our oceans each year globally. There are easily thousands of tons of this plastic ending up on the coast of British Columbia, not to mention what gets accidentally ingested by the wildlife that inhabits the coast. This waste shows up in the form of micro-plastics, shopping bags, ropes, buoys, and Styrofoam just to name a few. While there are a handful of incredible, local non-profit organizations regularly hosting cleanups with an aim to remove the debris, we went on a mission to combine the activities we love with a pay-it-forward plan to help clean up this wild land we love.
We started in Horseshoe Bay and jumped on the ferry to make the six-hour trek to Tofino. If you're following the rules, it should take a clean six hours, but 90% of road trip memories are the goofy stops along the way, so we made it to Tofino 10 hours later with a truck full of snacks and too many laughs to count. Once on the coast, the goal was to hit as many activities as possible during our three days in Tofino. So we made time for yoga, hiking, camping, snacking, surfing, more surfing, and cleaning up the trash at each zone we visited. The perk about Tofino is that when it rains, everything (from the forest floor to the ocean) comes alive, so you can guess that when it rained, we did, too. With our hearts full and beating with enthusiasm for each activity, surrounded by friends, we never ran out of reasons to smile and be inspired, no matter what the weather.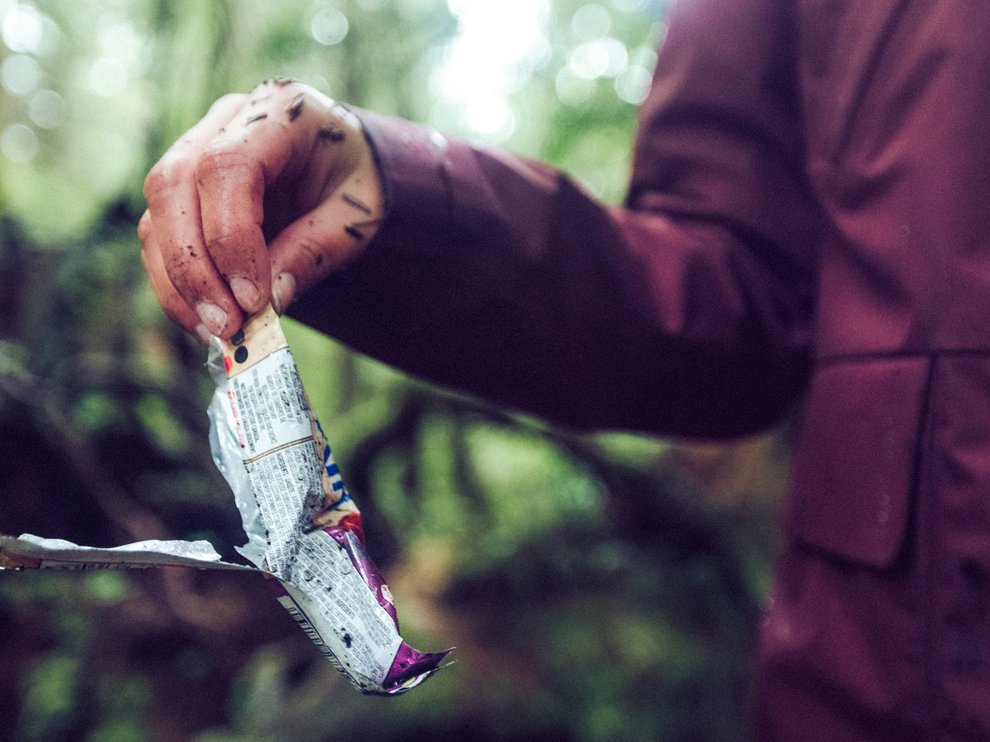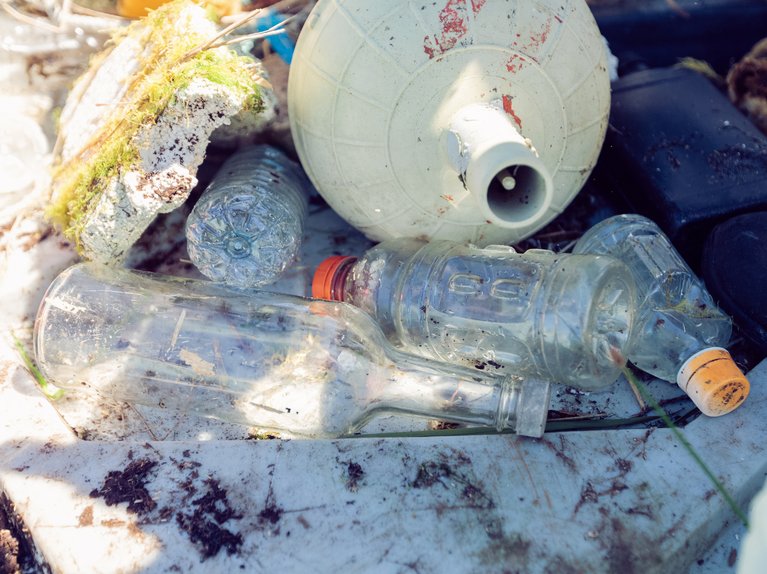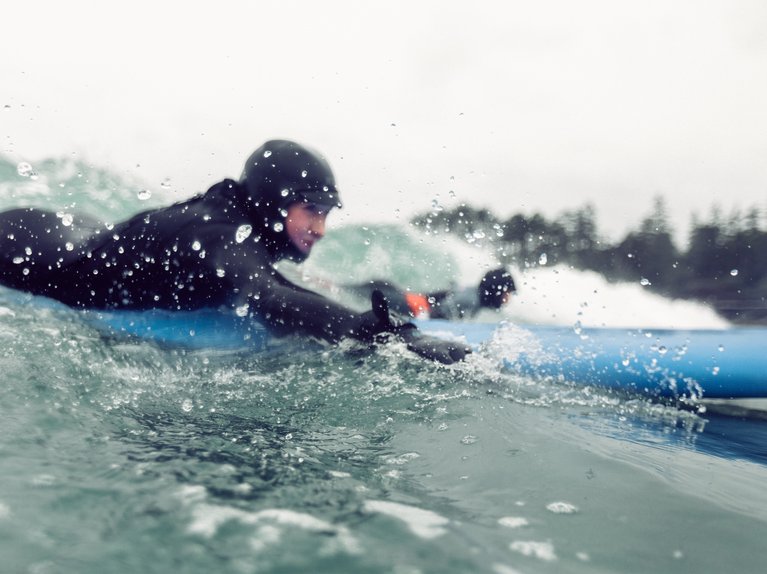 What we took away from this trip was that it's actually easy to be a hero, without grandeur or abandoning your job and becoming a hippie. It was as simple as leaving our campsite cleaner than we found it, picking up a stranger's trailside trash, and recycling as much of what we collected as possible (Styrofoam is also now being accepted at most major facilities). Not to mention being proud of it…using social media with purpose to inspire friends and followers.
Doing our part is so easy, it feels SO good, and it's worth it because of all the playing we get to do in our playground. ∆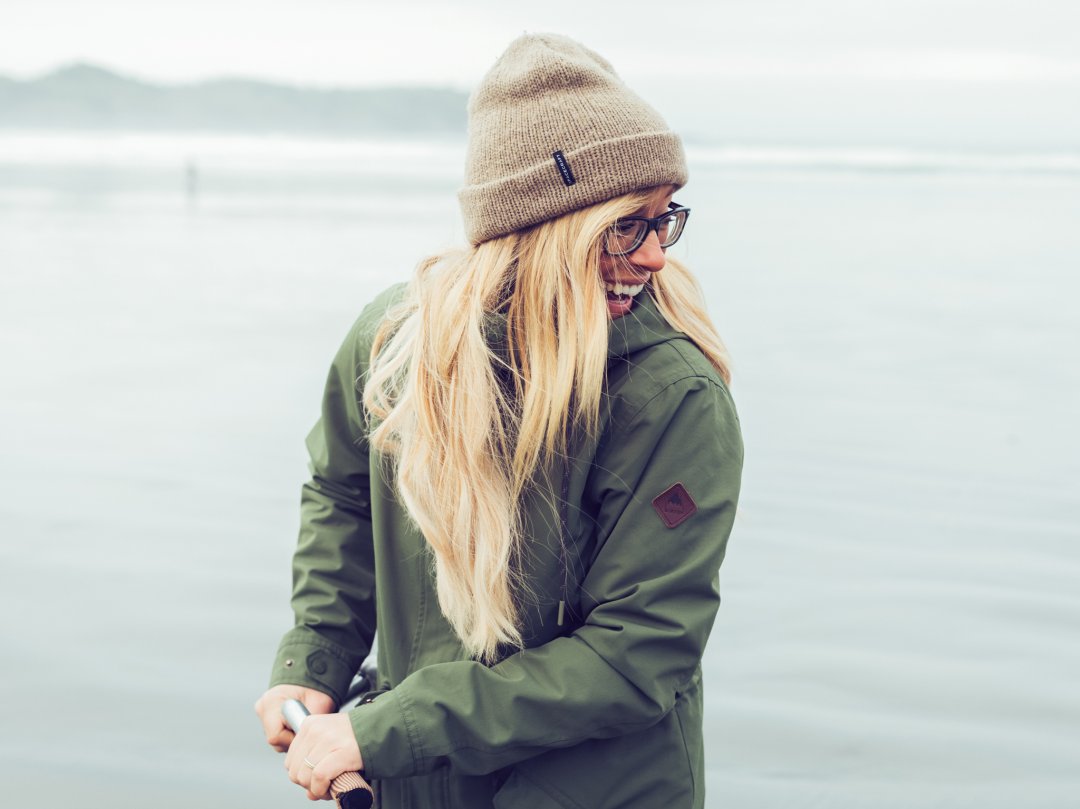 ---