On The Set of 'Rail Report' with Luke Winkelmann & Dean Blotto Gray
If you have ever looked outside of your classroom window and day dreamed about Snowboarding, you will appreciate these photos a little more...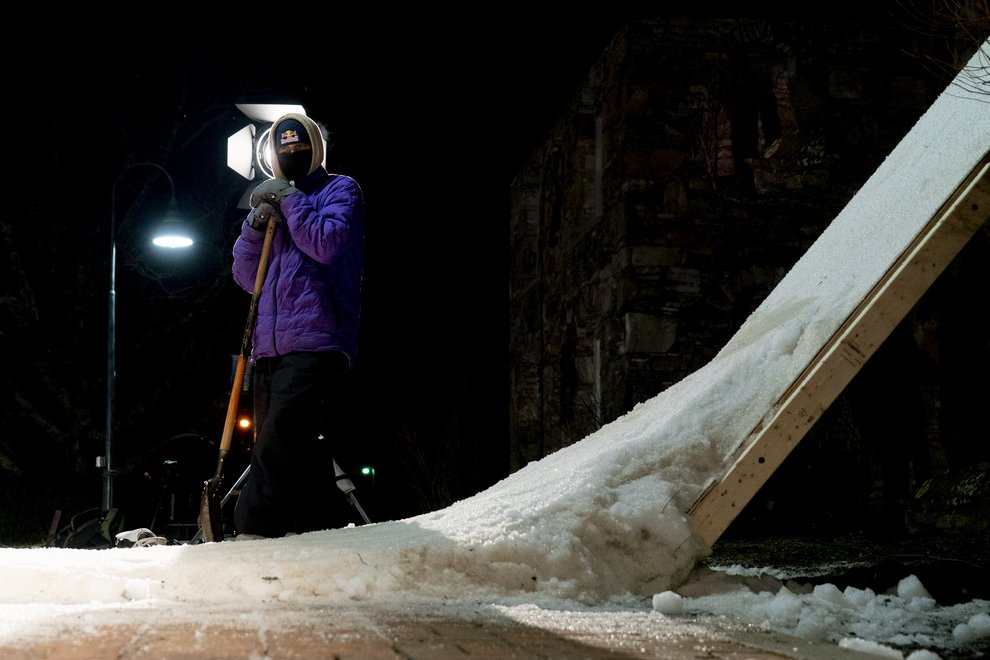 Most snowboarders grow up visualizing themselves hitting the handrails and street spots in and around their hometown. When you grow up in Blowing Rock, North Carolina, like Luke Winkelmann, hitting those spots isn't as simple as waiting for the next storm and dropping in. You might have to wait months, a year or even multiple years for the next snowstorm. That's where the support of Red Bull, Lees-McRae College and Appalachian Ski Mountain comes in.
With the support of these groups and the riding ability ofLuke Winkelmann, Alex Caccamo, and Judd Henkes, Luke's childhood daydreams of hitting the spots just outside of his hometown were turned into a reality in the latest project from Red Bull, "Rail Report". This project allowed the crew to post up on campus and hit everything and anything they could set their sites on.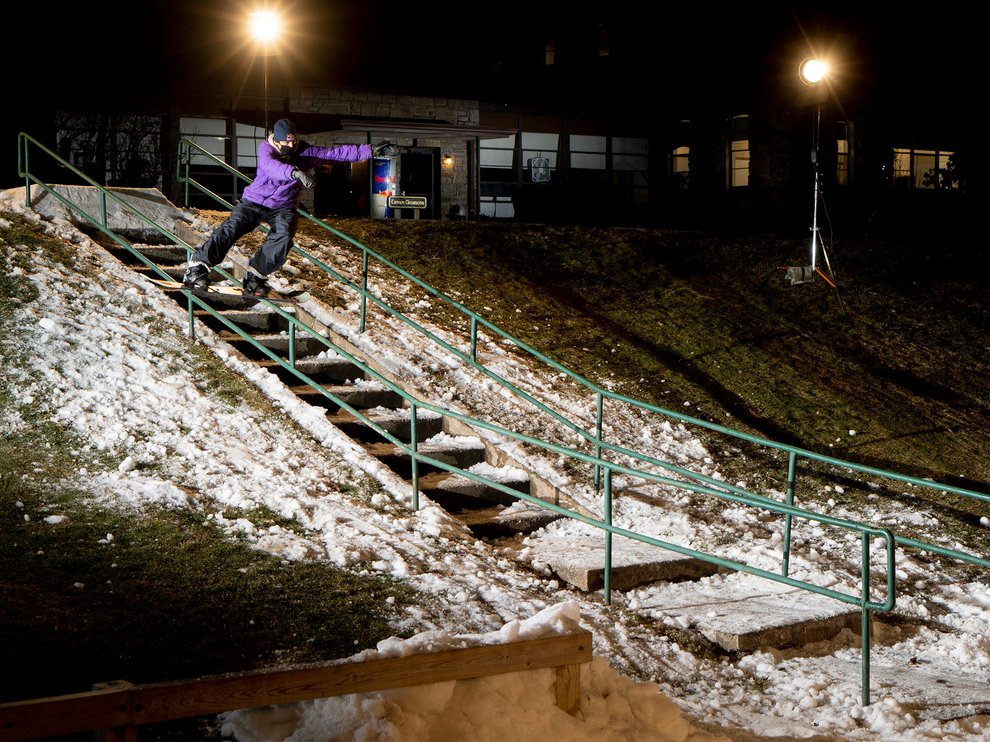 Accompanying the incredibly talented riders on this trip was someone equally skilled in their field of photography, Dean Blotto Gray. Blotto linked up with the crew and just like the riders, he approached every spot with creativity and produced something that uniquely complimented each spot.
The final "Rail Report" video does an amazing job of documenting this trip. Check out Blotto's frames for a deeper look into all of the action from North Carolina.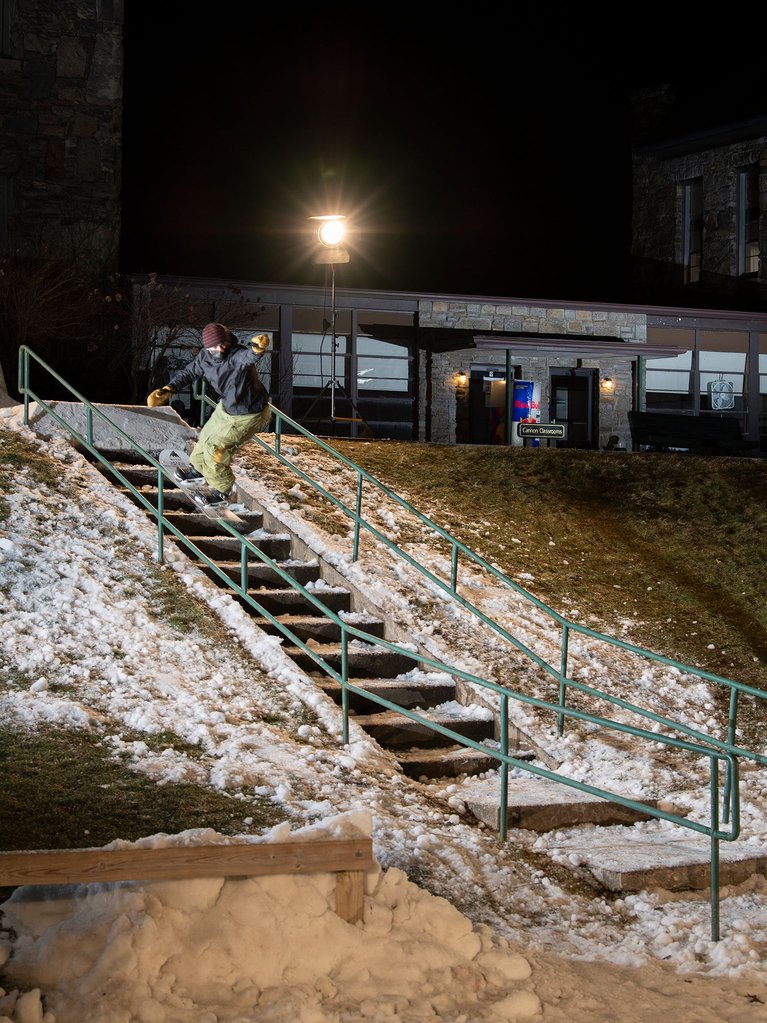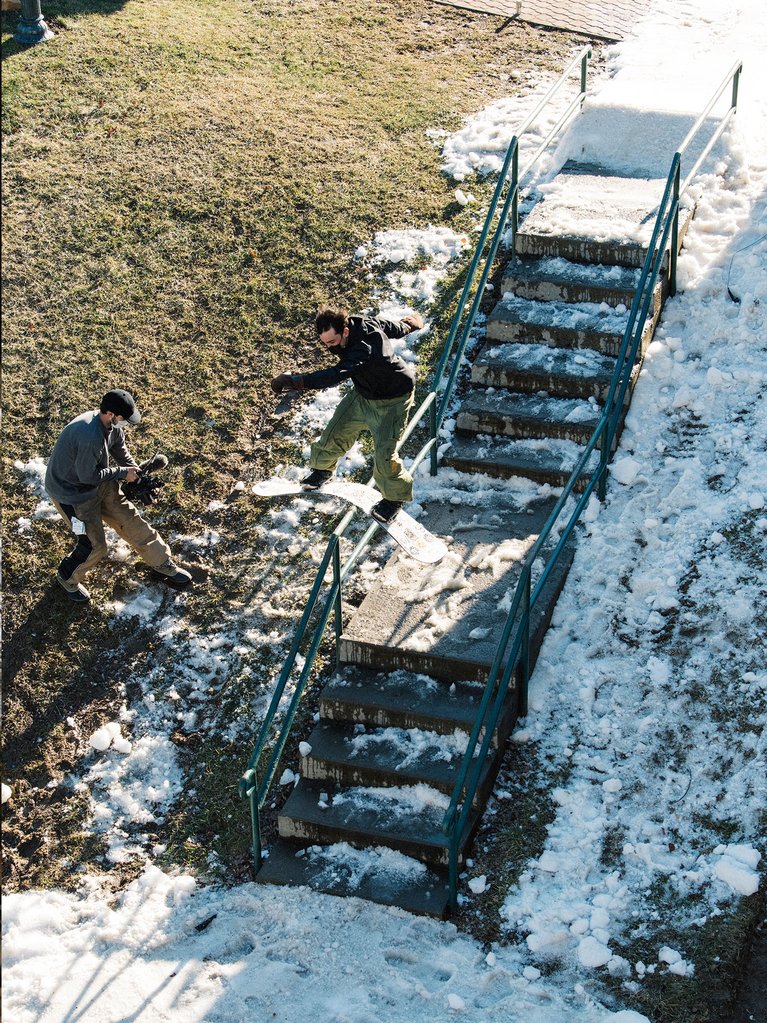 Working on the rail report project was wild! I was hyped to be able to board with my friends and have free rein to hit anything we wanted on a college campus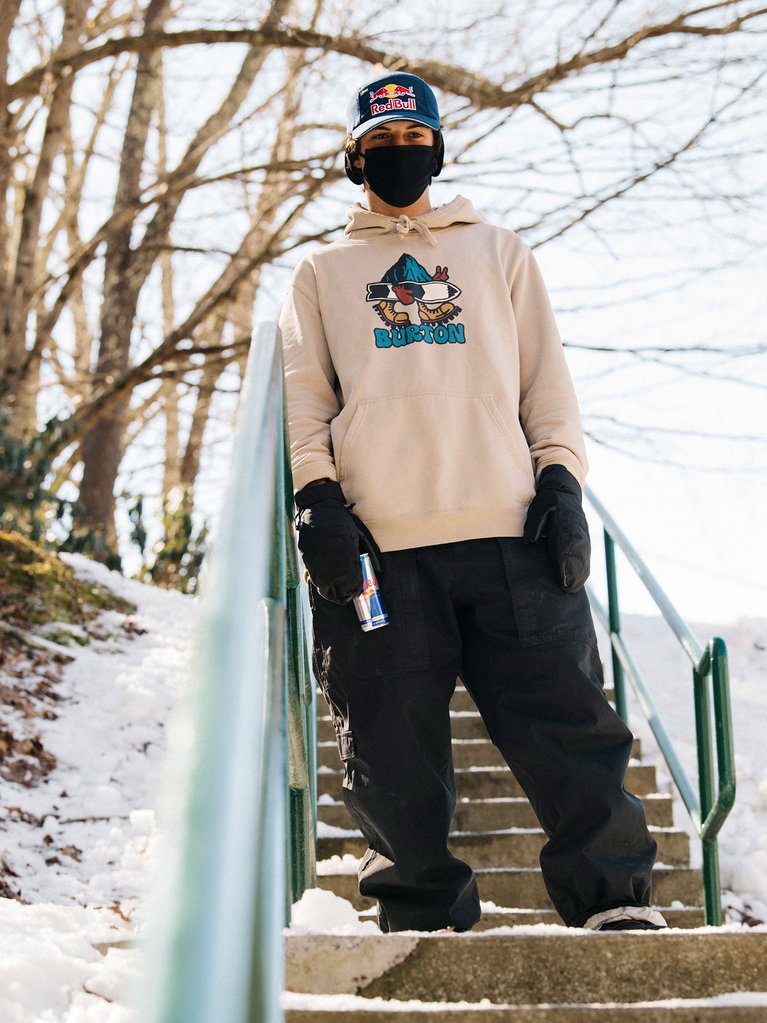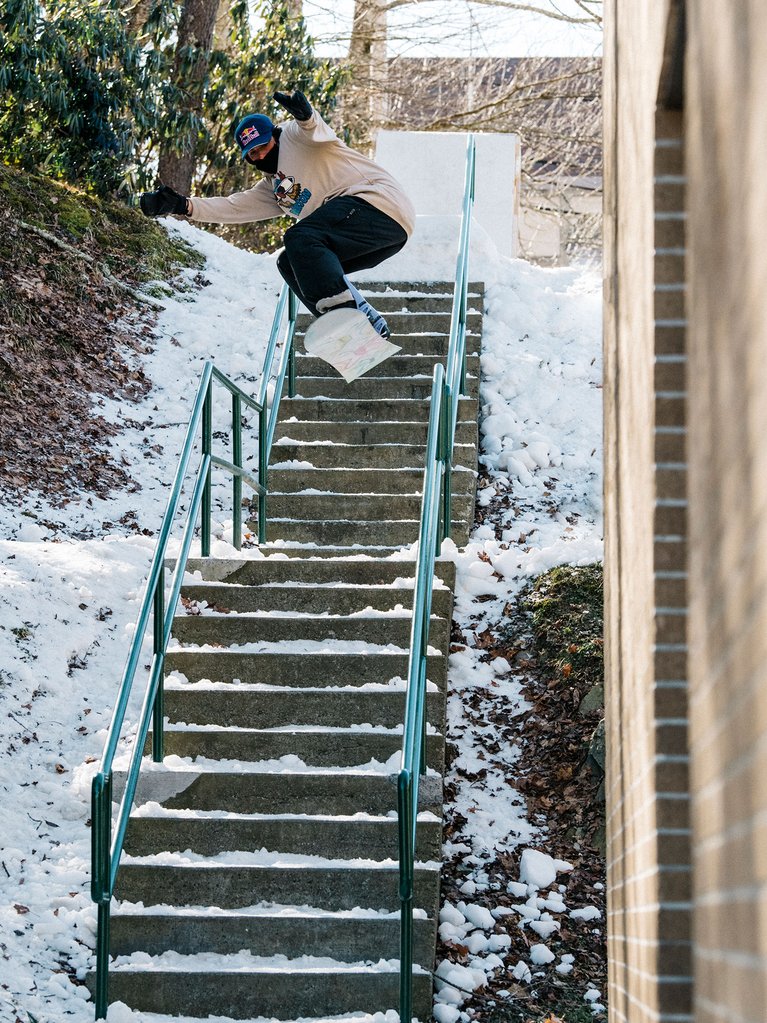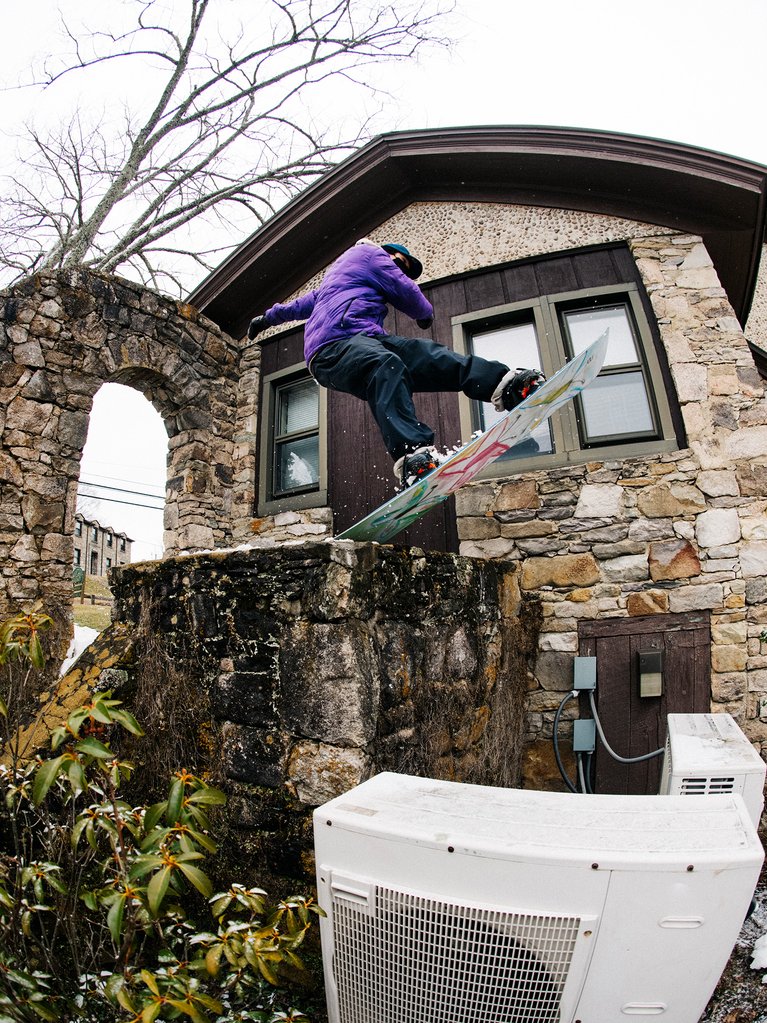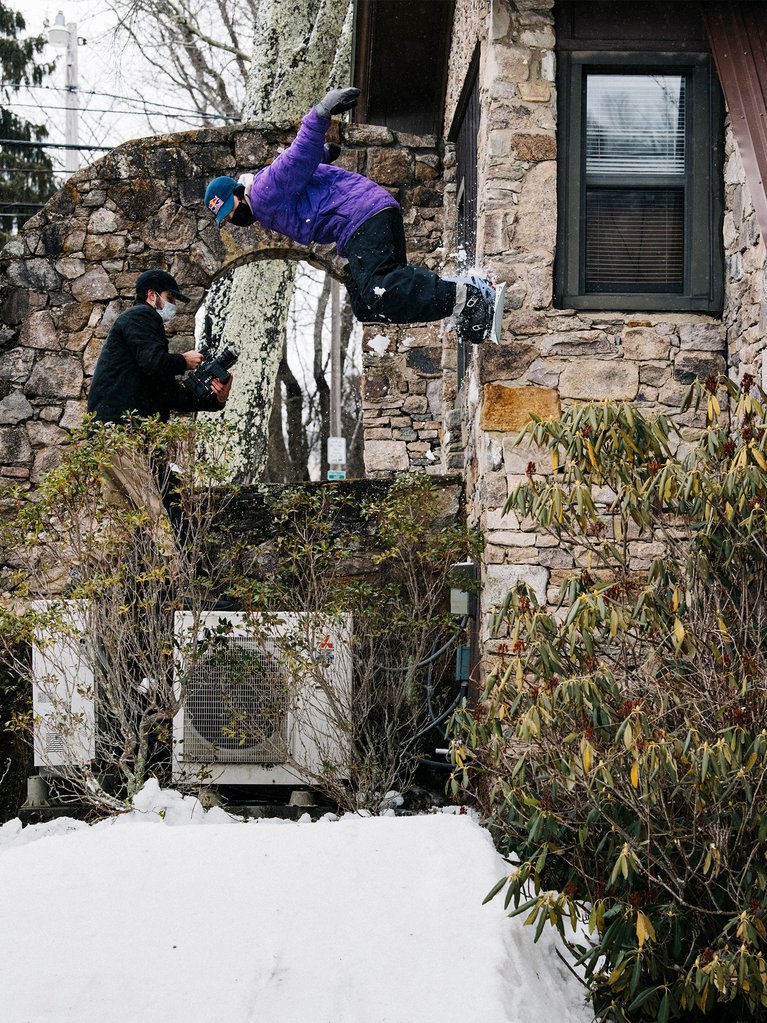 "We don't get too much snow down in North Carolina so it was super dope to be able to hit some of the rails I dream about all the time when I'm home"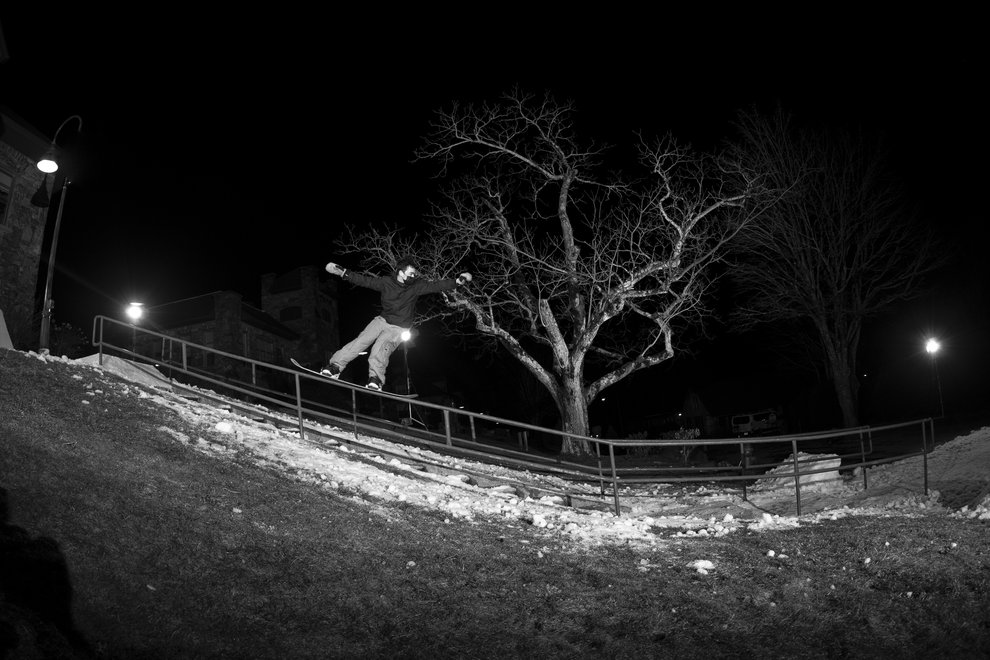 It would be a shame if these photos never saw the "light of day" - Take some time and scroll through some of our favorite photos from Blotto.
---