Meet the Family: Introducing Two New Shapes to the 2018 Family Tree
At Burton, we're doing everything we can to envision a future filled with fresh lines. That's why we're excited to announce the introduction of two new models in Burton's most sustainable line of snowboards to date, the 2018 Family Tree.
The Family Tree is our quiver of innovative freeride and powder-inspired snowboard designs, where we experiment with new shapes, technologies, and the highest level of sustainable snowboard manufacturing. Every addition adds to the lineage of unique shapes, so let's take a look at how our two newest models branch out.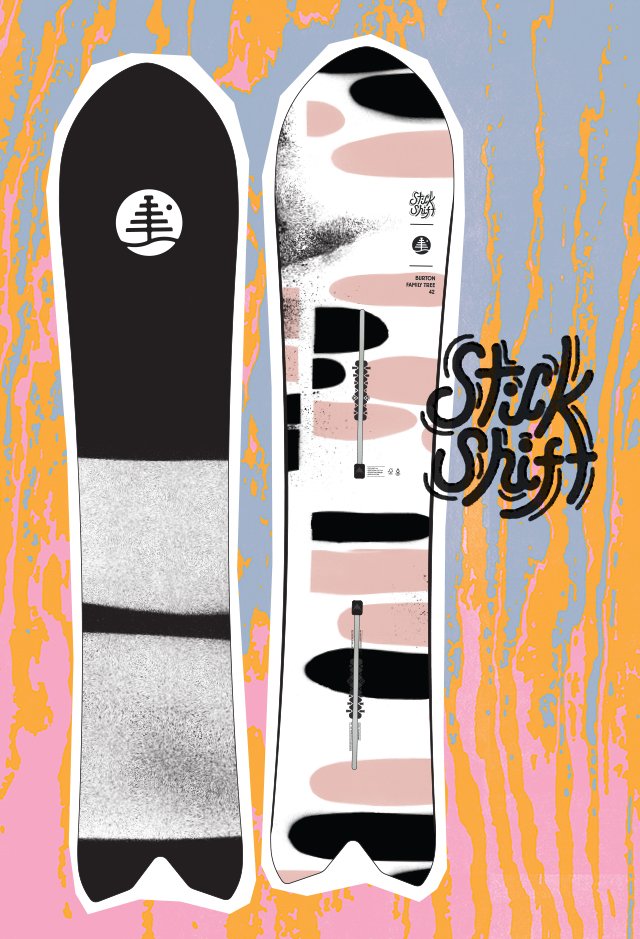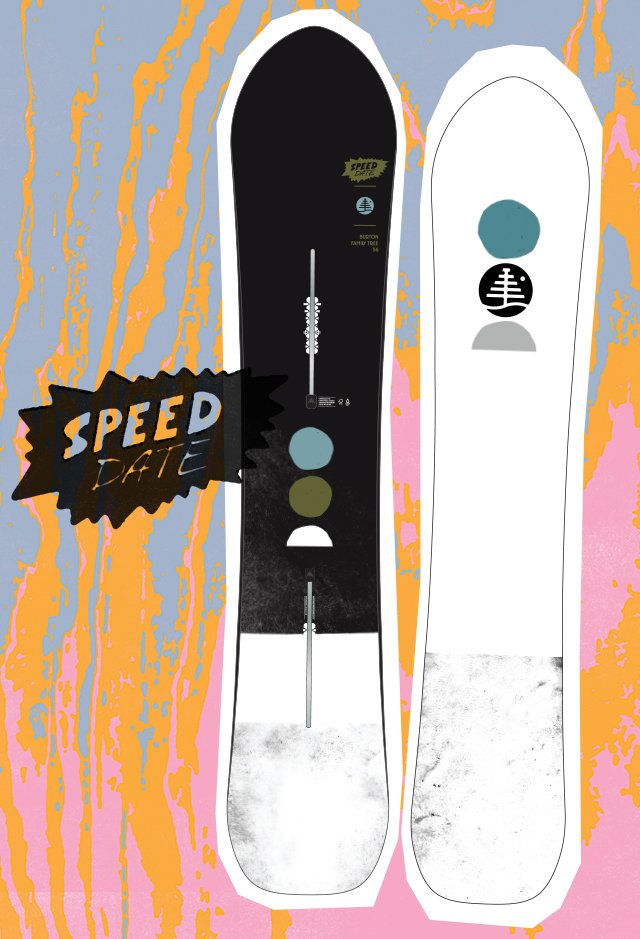 Pop the clutch and open yourself up to the surf-inspired shortboard approach to freeriding with a unique design that's tailored specifically for women. The Stick Shift is short, wide, and features a mid-range flex – the perfect equation for quick and nimble turns, tons of float in deep snow, and a balanced feel that's equal parts playful and responsive. It's way more than a cool shape. It's an opportunity for ladies to get barreled on groomers and backcountry lines alike.
This eligible bachelor's working title among our design crew was, The Banked Slalom Board, which means it was made specifically for the hairpin turns and all-out charging that snowboarding's signature race entails. The secret is in the shape. Taper from the nose to the tail matches with an aggressive sidecut for the ultimate turning formula, allowing you to engage in powerful carves that generate speed. Race day or not, this date is sure to go well.
Welcome to the Family
The Stick Shift and Speed Date join an already-legendary lineup of Family Tree additions. This year, we re-released a limited run of three infamous models from seasons-past: The Con Artist, The Skipjack, and The Cheetah. Their re-release is a testament to the fact that a great board never goes out of style.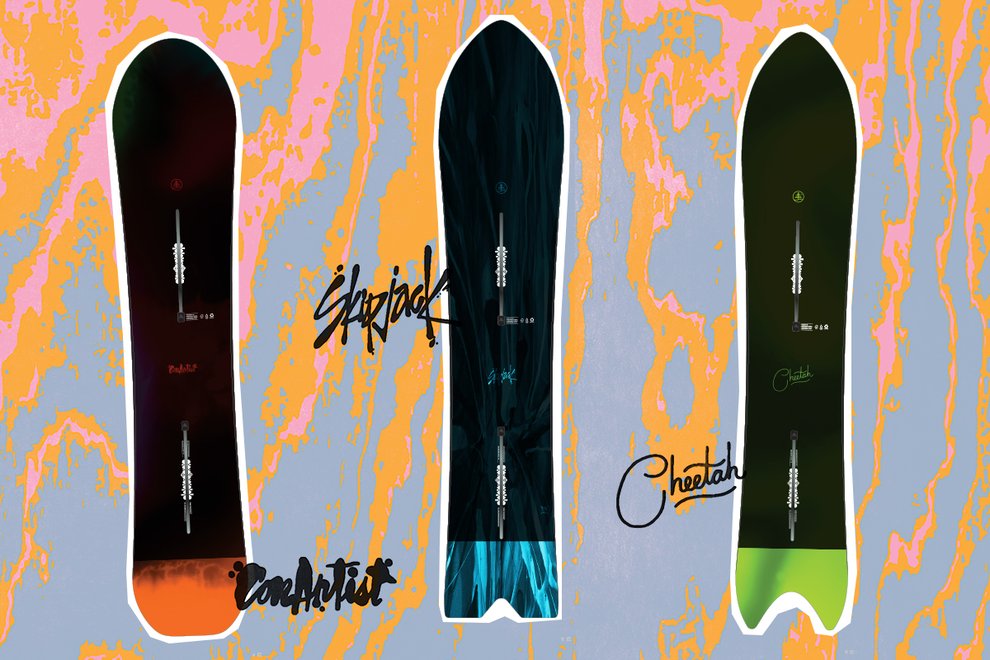 We planted the seed for a line of innovative freeride designs back in 2013, nurtured it with new technologies, and watched it grow. That's why the 2018 Family Tree features unique shapes, but more importantly, the highest standard of environmentally-friendly snowboard construction. Here are a few features that make this our most sustainable line to date:
Super Sap® Epoxy – This resin, featured throughout the Family Tree, uses bio-based materials that reduce each board's carbon footprint by 50% compared to conventional epoxies.


Re:Rez – Simply put, Re:Rez allows us to eliminate waste in our manufacturing process by deconstructing the scraps leftover from shaping, sort them, and then return the materials to the recycling stream to be re-used in other products. Re:Rez is currently featured in select models, including the re-released Con Artist, Cheetah, and Skipjack; and the 2018 Working Stiff. Also look for it in the 2019 Family Tree.


FSC™ Certified Wood Cores – Every Burton core is Forest Stewardship Council™ certified – an independent non-profit that promotes environmentally sound management of our world's forests. (FSC-C124994)
Positive Packaging – All Burton boards are packaged in a fully compostable and recyclable sleeve.


Recycled Materials – All Family Tree models feature Sintered WFO bases made with recycled industrial materials that would otherwise be incinerated.

As the Family Tree grows, so does our commitment to protecting our playground. Learn more about what Burton is doing to reduce our impact on people and the environment by checking out our Life Cycle Assessment process and our goals for sustainable solutions by 2020.
---