How to Beat Jet Lag with Burton's Most Seasoned Travelers
It's always snowing somewhere.
Every year, snowboarders pack up, book tickets and trot the globe in search of the white wave. The ones who play it smart arrive ready to rip. Those who don't risk being bogged down by the side effects of long distance travel, namely: jetlag.
A few of Burton's resident powder hounds: team riders Mikkel Bang and Mikey Rencz, and staff cinematographer, Gabe L'heureux recently flew from Whistler to Austria in search of new terrain for the upcoming Snowboarder Magazine video. That's a long way to travel, with more than a few time zones in-between. Luckily, they've gained wisdom over the years to know the dos and donts of hemisphere-hopping long distance travel.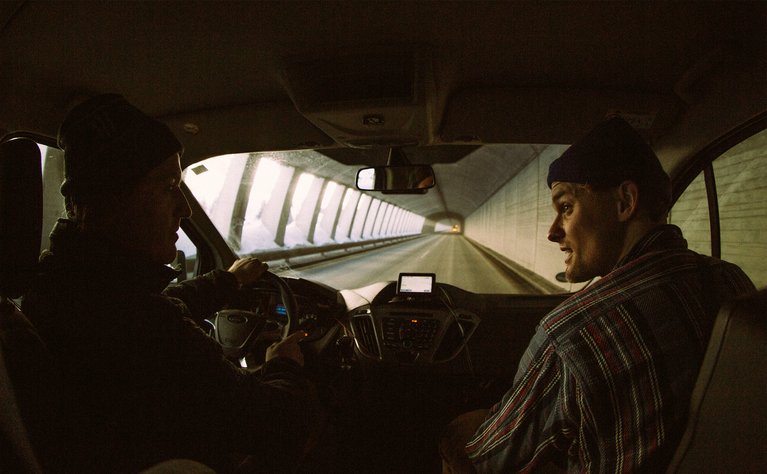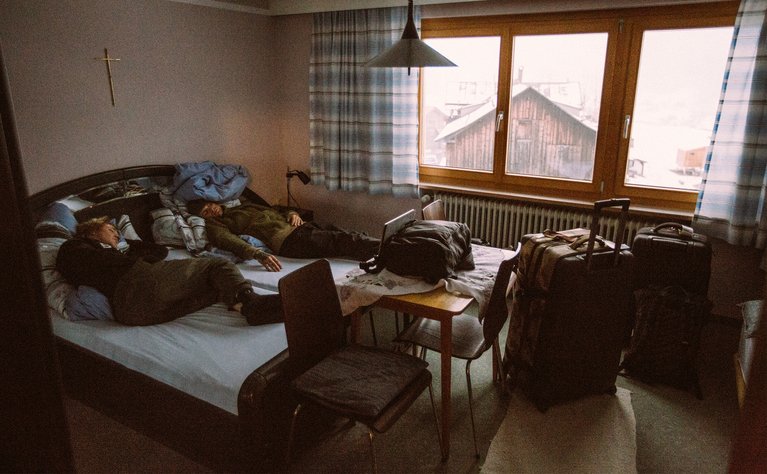 Understanding time zones ahead of time is crucial to making a clean shift. As Gabe explains, this means doing whatever you can to stay awake during your destination's daytime hours, and sleeping during their night…before you arrive.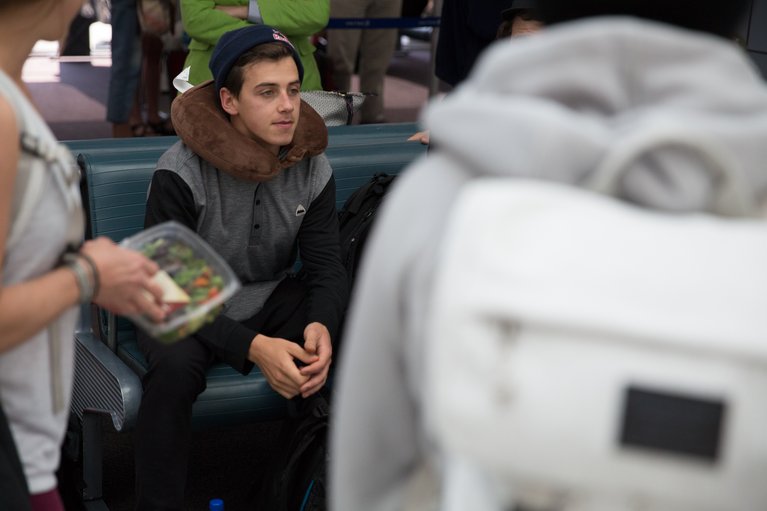 "Jetlag is a beast," Gabe admits, "especially when you are going east to west. Pretty much, the only way to beat it quickly is sleep as little as possible during the hours that you should be awake. Going east to west you definitely want to sleep on the plane. If you can make it all the way through the first day you are usually on the right track. Going west to east, sleeping on the plane is a huge no-no. You want to make it as long as possible without sleep so when you get there, you're dialed."
The trick to catching snow is all about timing. Waiting around for your body to re-adjust is simply not an option. Mikkel explains, "When traveling, the mission is to be at the right place at perfect time."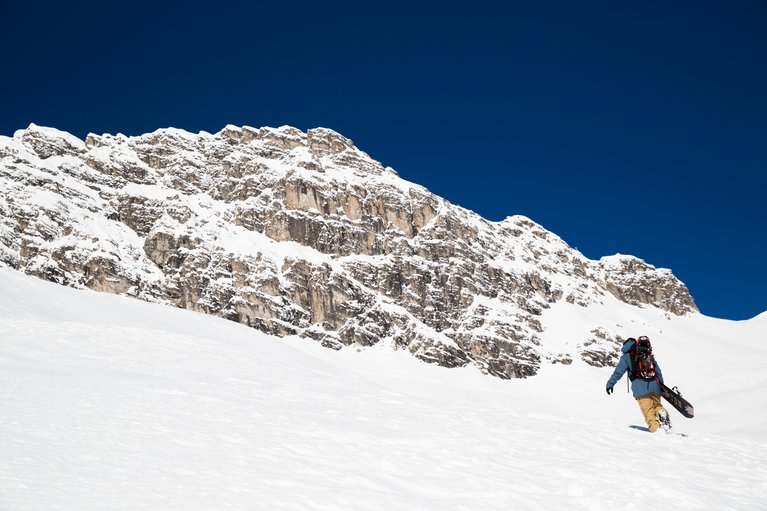 Mikkel's approach is simple. "Most importantly," he says, "rest as much as possible while flying and try not to fall asleep too early after arrival. I love to have some wine before sleep, and to stay awake I stay hydrated. The overall goal is to feel good the next day, so you can wake up and spend all day outside without being tired." 
Mikey has a similar tactic, only replacing wine for beer. He explains, "I don't take any pills for sleeping on the flight. I'm good at sleeping on planes. Of course, a couple beers will help."

Gabe chimes in to agree, "I usually try the have a few beers before going to bed the first couple nights… Usually seems to help, plus Austrian beer is delicious."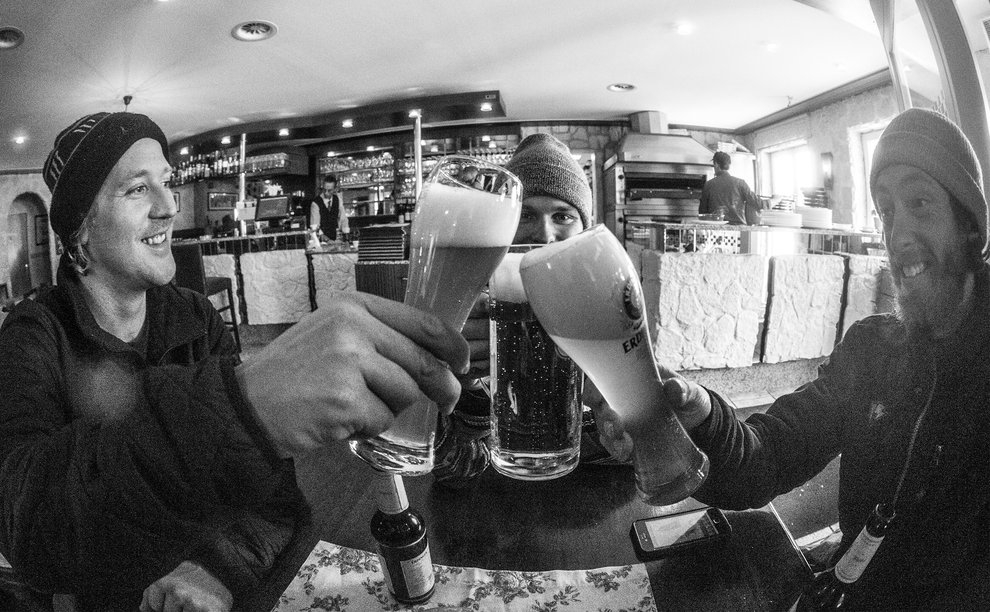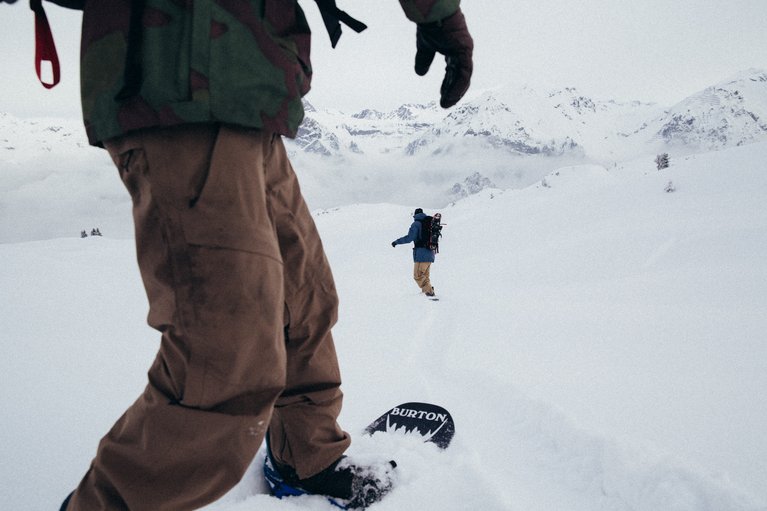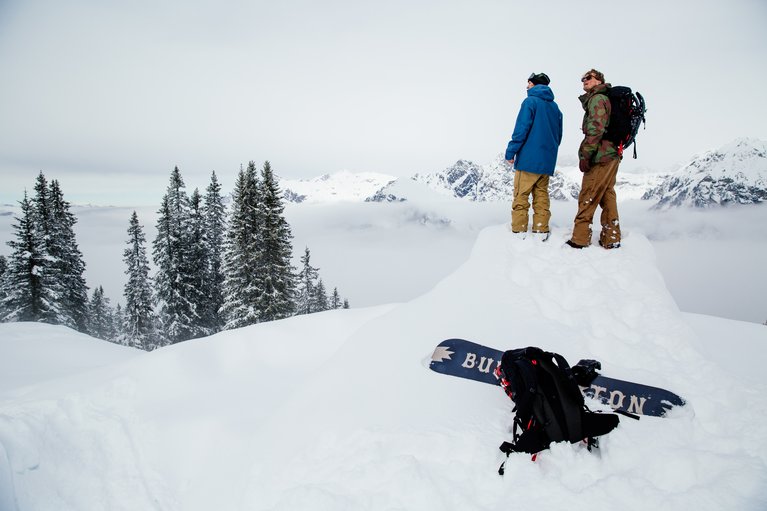 Suddenly jetlag is starting to sound a lot like a hangover… In the end, the experts will tell you that everyone reacts differently. Some get hit hard, others seem to adjust without missing a beat. The important thing is to know when to sleep and when not to sleep based on your destination's daylight hours. Staying hydrated is key. Regulating energy levels with fuel, like a well-timed banana or beer, makes all the difference. Just remember, you can sleep anywhere, any time, but when you're on the road in search of snow, the early bird gets the turns. ∆ 
---