A Guide to Finding the Right Fit: Snowboard Boots
Doesn't matter if you have years of snowboarding under your belt or are gearing up for your first season: Your boots will dictate the quality of your experience.
Much like a snowflake, every foot is different: what works for one person won't necessarily work for you. It's important to find the right pair of boots for your feet, and taking the time to try on various styles and sizes will ensure happy feet all season long.
That said, there are a lot of choices out there. How do you even begin to narrow down the selections? To help you out, let us tickle your toes with some tips and pointers from Burton's expert boot fitters.
What's Your Riding Style?
When you're shopping for new snowboard boots, knowing your riding style is the best starting point. Ask yourself what type of rider you are. Burton makes boots to accommodate different ability levels and snowboarding styles, so identify your riding type below and check out the models of boots we recommend.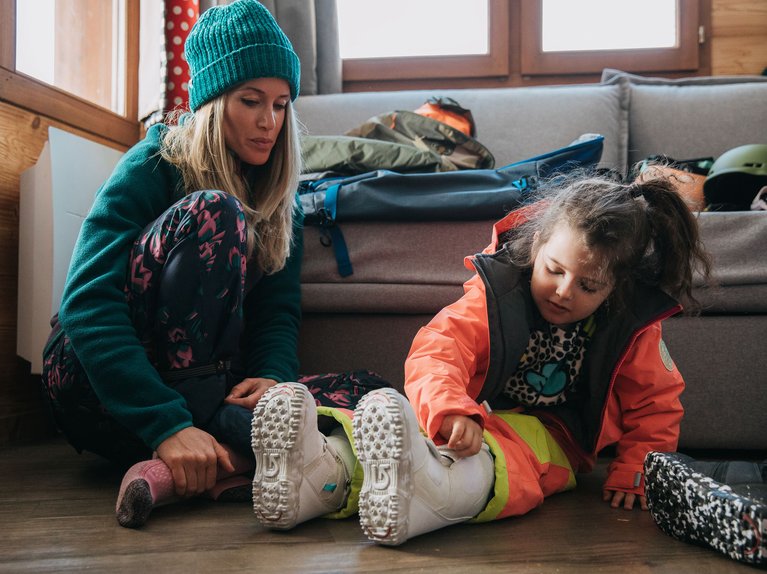 Snowboard Boots For New or Beginner Riders
Soft and forgiving, these boots are ideal for new and aspiring snowboarders who need easy flexibility while learning how to turn. Conversely, they're supportive in the ankles and calves, where your developing muscles need it the most. Some of these boots also utilize quick lacing technologies to make it easier to get them on and off.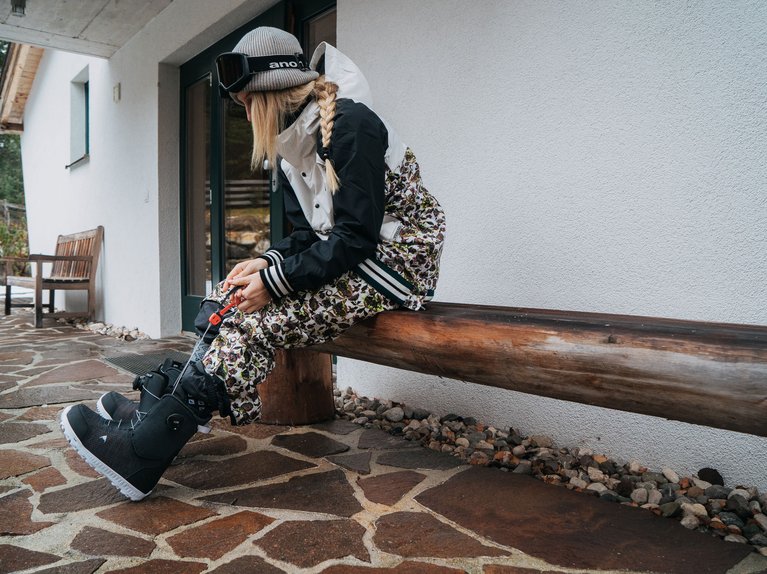 Snowboard Boots For Park or Freestyle Riders
If jibs and jumps are your flavor, we recommend our line of park and freestyle boots. Whether you prefer terrain parks or urban spots, freestyle boots are generally softer all around with support in key areas. A high-quality liner provides comfort and cushioning for harsh landings and impacts, while various lacing systems allow riders to tailor the snugness or looseness of the boot.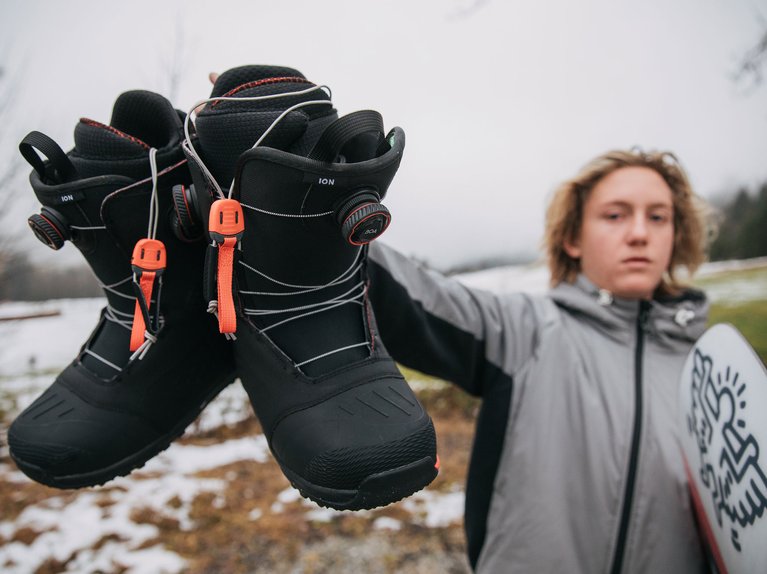 Snowboard Boots For All-Mountain or Freeriders
Generally more responsive than the other two categories above, all-mountain and freeride boots like the ones below provide more support so riders can lay down fast turns and stomp bigger airs. Most importantly, these boots feature loads of comfort-driven technologies and R&D innovations so your feet stay energized after long days of riding.
Choose your Lacing Systems
Unlike your regular sneakers, snowboard boots go beyond traditional laces. At Burton, we have three types of lacing systems so you can quickly dial in (literally!) your preferred fit.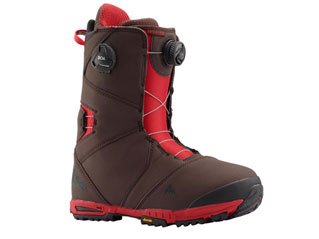 Boa® Lacing
If you like quick and easy lacing, we recommend trying out a Boa® closure. Using a knob to crank down wire laces, you can micro-adjust the tightness of your boot without removing your gloves or picking at every individual lace. The Boa® dial tightens the laces evenly across your feet and loosens just as easily.
---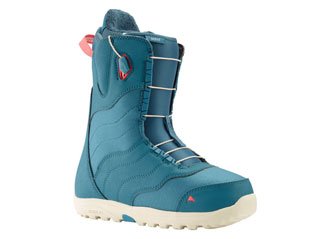 Speed Zone™ Lacing
if you like the old school style of laces but want something faster and more efficient, try out the Speed Zone™ system. Speed Zone™ utilizes two pull-laces that allow you to loosen and tighten the upper and lower zones of your boot independently of each other so you can get a more customized fit.
---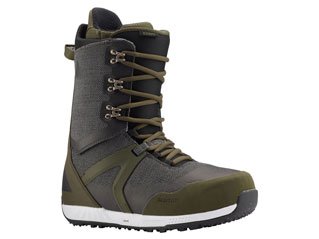 Traditional Lacing
If you prefer to lace up your own boots the good ol' fashioned way, traditional laces are the way to go. They give you full freedom to lace up however you like, say, if you prefer the tongue a little looser and the lower zone snug and tight. The no-BS approach to traditional laces also puts these boots in a more affordable category, if budget is a factor.
Pick Your Price
Chances are, price is also going to play a factor in your purchase. But investing in snowboard boots doesn't mean always reaching for the most expensive pair. As price goes up, so does the quality of the materials and technologies. These technologies are often designed with advanced riders in mind. If you're newer to snowboarding or ride only a few days a year, it's key to find a boot that's designed for your ability and needs, which often means looking at some of the more affordable options in Burton's lineup.
Get Fitted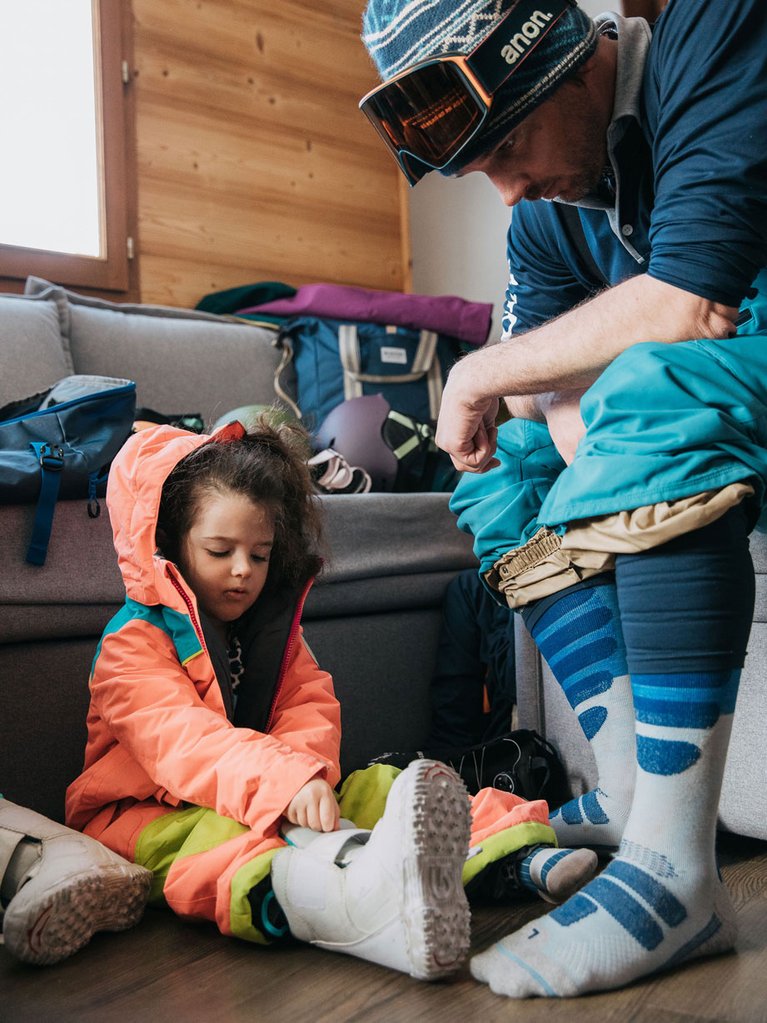 So you've determined a few boot models that fit your needs. Now it's important to get fitted properly before trying them on. Your street shoe size isn't always the same as your snowboard boot size, so don't assume you'll be slipping your feet into the same size as your gym shoes. Have a salesperson measure your feet and recommend a size to try.
Once you've got a few pairs from the shelves, pull on a pair of real snowboard socks. (Read: no cotton!) A single pair of over-the-calf wool or synthetic blend socks are the best for wicking away moisture and keeping your feet dry and warm when snowboarding.
With your foot in the boot, cinch up the inner lining so it's snug around your whole foot. Then start working on the outer laces, again ensuring that the laces are snug, but not overly tight, all the way down your foot. If you're new to riding, have a salesperson help you so you can gauge what that feels like.
Flex Test
It's not always immediately obvious if the boot fits your foot or not. Once you've got a pair laced up, give 'em a flex test by lunging around the store, rocking back and forth from heels to toes and spending 5-10 minutes going through a mental checklist of requirements. (No need to feel weird doing a set of walking lunges through the snowboard aisle—it's totally normal.)
First off, your toes should barely touch the end of the boots. If they're curled in the toe box or swimming around, ask to try on a different size. Additionally, if you feel anything uncomfortable right off the bat—like pressure points or too narrow of a width—chances are, they'll only bother you even more on the hill. So again, ask to try a different style or size until you find one that feels good while standing normally.
Take into consideration that your boots will pack out and soften up the more you ride.
Once you've got a pair of boots that fit well on first impression, start busting out some more lunges. If your heel lifts up, try the simplest solution first: tighten the laces and try again. But if your ankles and heels are still swimming around, consider trying a different style or size. Take note of how they flex. Are they too stiff? Too soft? Remember that different boots are built for different riding styles, so choose a pair that fits your dominant riding style. Also know that your boots will pack out and soften up the more times you ride, so take that into consideration.
Customize It
Adding a footbed to your boot liner can make a huge difference in all-day comfort, especially if you need arch support. And let's face it, most of us actually do. Whether you've got flat feet or high arches, finding the right level of support will help distribute an even pressure across your whole foot. That equates to more spring in your step. Or, snowboard-specific, more pop in your ollie.
Investing in footbeds can range from $20 for over-the-counter insoles to $200 for made-to-order insoles, but a number of specialty snowboard shops sell semi-custom insoles that provide a basic footbed shape which can be heat-molded in your oven to form to the contours of your own foot. It's an affordable solution that'll leave you feeling supported.
Want to try out some boots? Find a local shop near you that can help you find the right fit. Once you've got your boots, take a look at our myth-busting snowboard sizing guide to help you find the right board size for riding style.
---
Any questions? Leave them below, or contact us to chat with the Burton Guide Team.
---