Double Down: The Burton Challenge
It started with a simple idea: could we rally for a double session of riding in one workday?
It's not uncommon for Burton employees to hit the mountain before or after work, but twice in one day? That's a feat in its own right. So we gathered a crew of boss ladies and committed to one very full weekday of riding, working, and riding some more. Thus, the Burton Challenge was born.
At 6:00am on a Thursday morning, twelve of us met in the Burton headquarters parking lot, bleary-eyed and yawning. We packed a couple Toyota trucks with our gear, fueled up with bagels and coffee, and hit the road.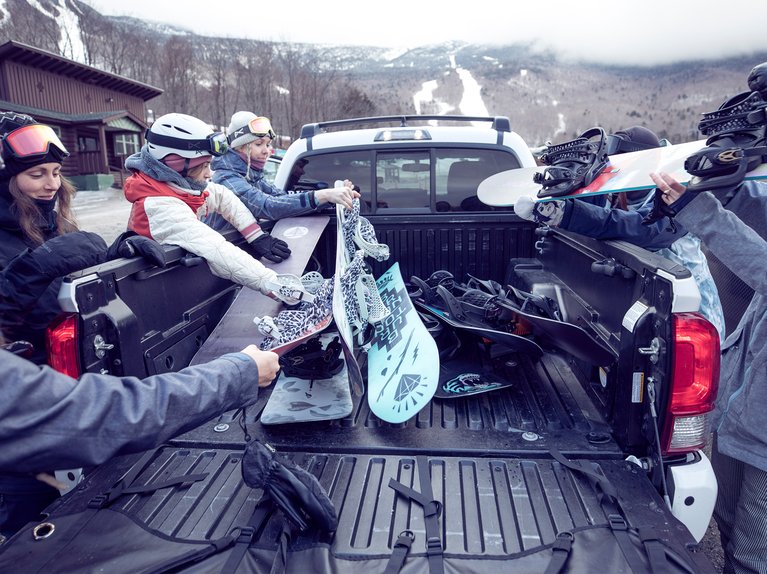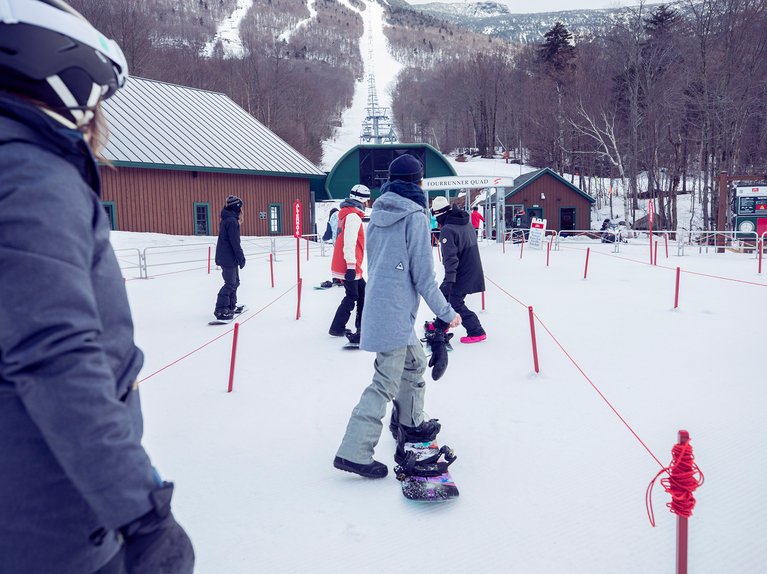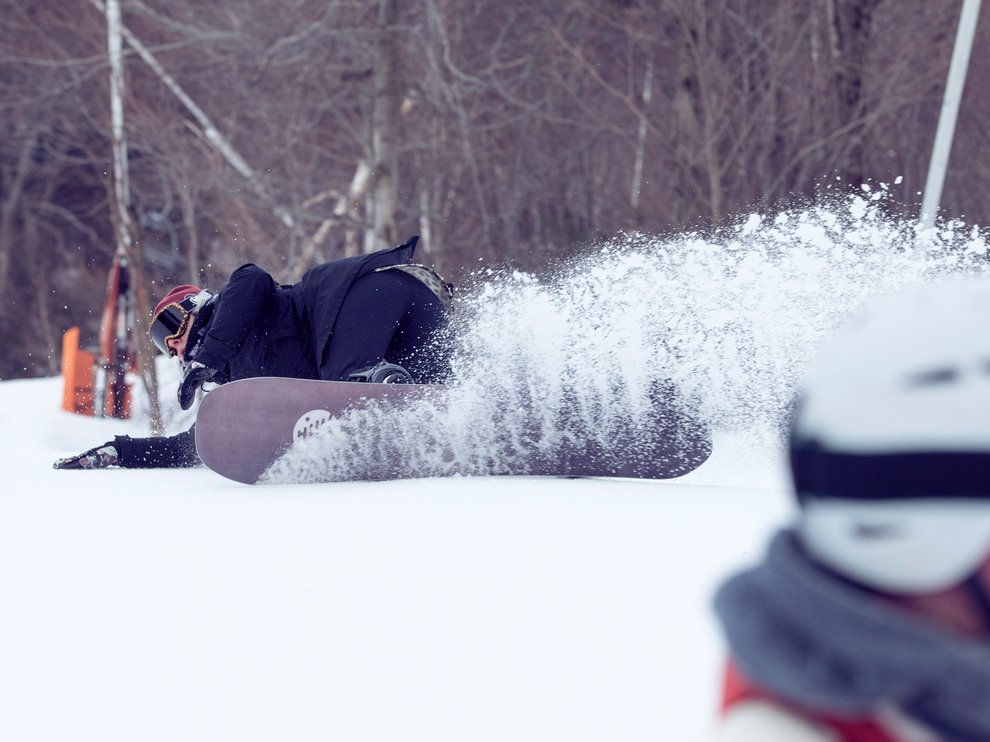 At 7:30am, we arrived at Stowe Mountain Resort with a half-hour to spare before the lifts started spinning. The conditions were a little icy, but things were warming up and the sky was clear. It didn't hurt that we practically had the whole mountain to ourselves. By 10:30am, we had taken our fair share of laps and it was time to carpool back to the office.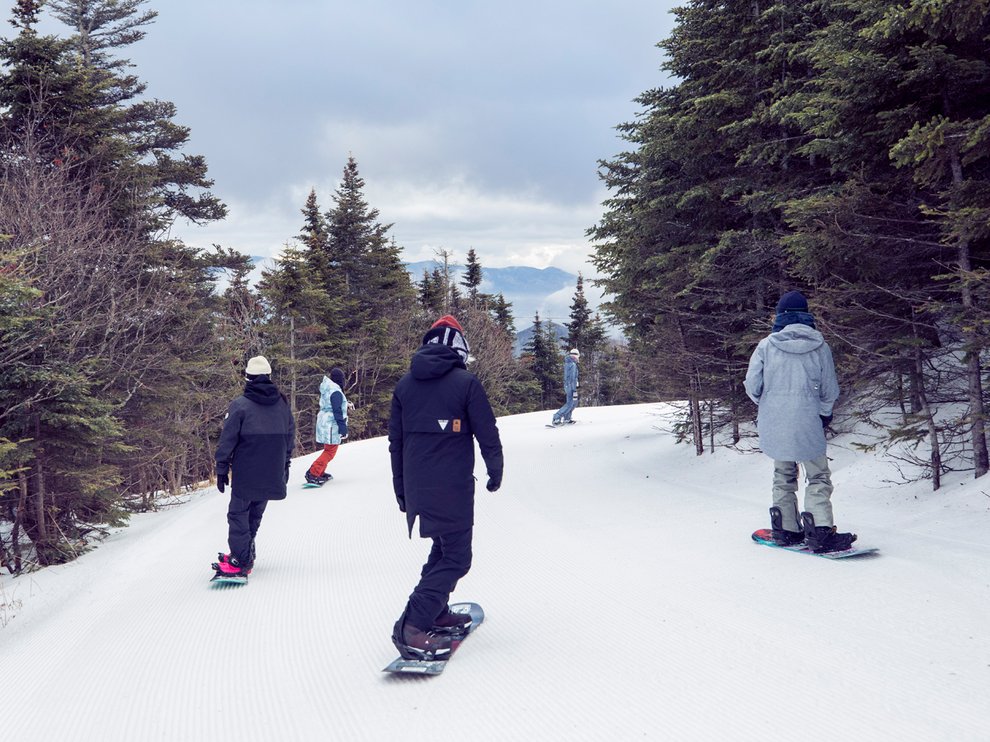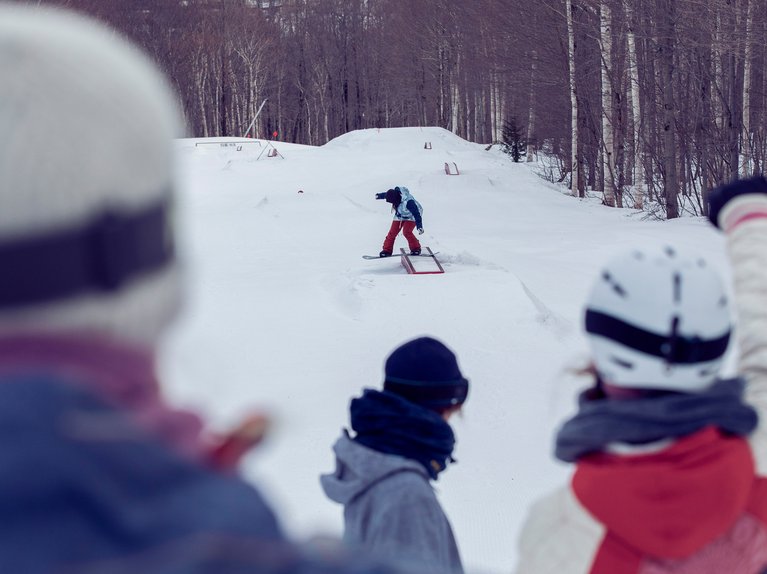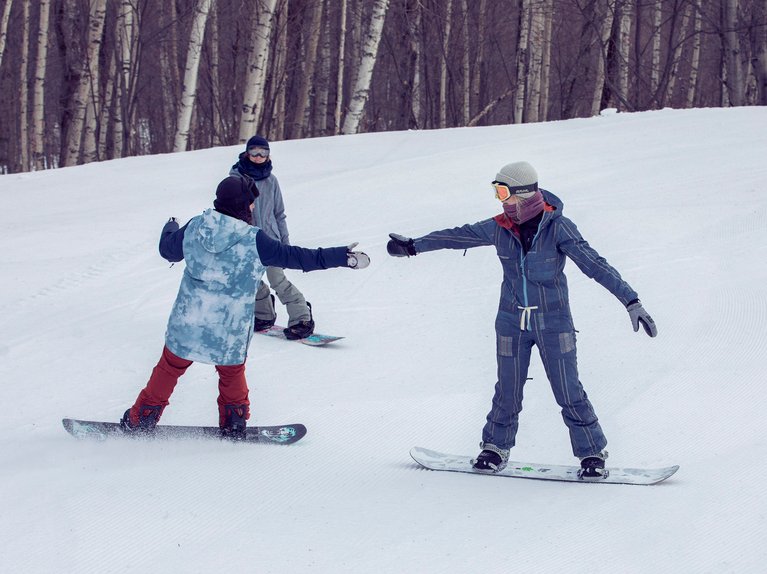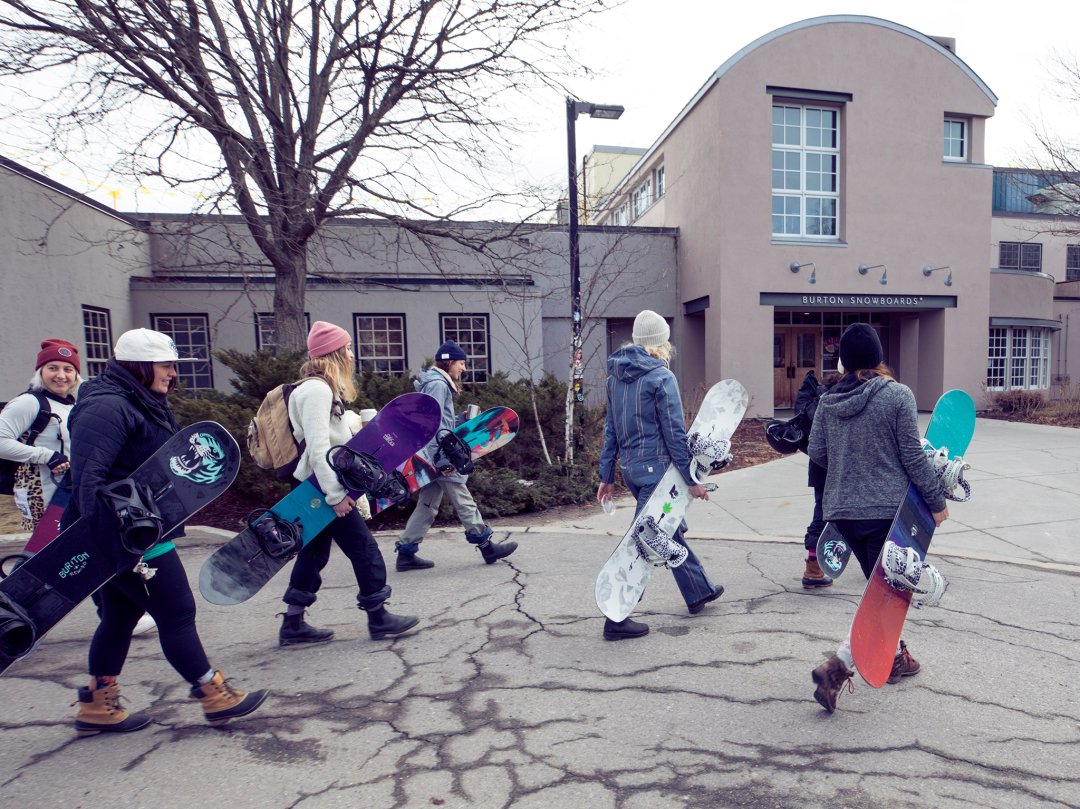 Our roles span across various departments – Photo Studio, Product, Marketing, and Creative – so when we arrived back at the office, we scattered to our different zones with a plan to meet up again at 5:30pm. With a shorter workday and plenty to do, we got down to business feeling refreshed from the morning, yet excited for the evening.
It felt as if we blinked our eyes, and it was time to get after it once again. We packed up the trucks, this time heading to the glowing trails on the horizon at Bolton Valley. The temps had dropped significantly since the morning, but the full moon was fierce and we brought all the headlamps and LED lights we had to help light up the night.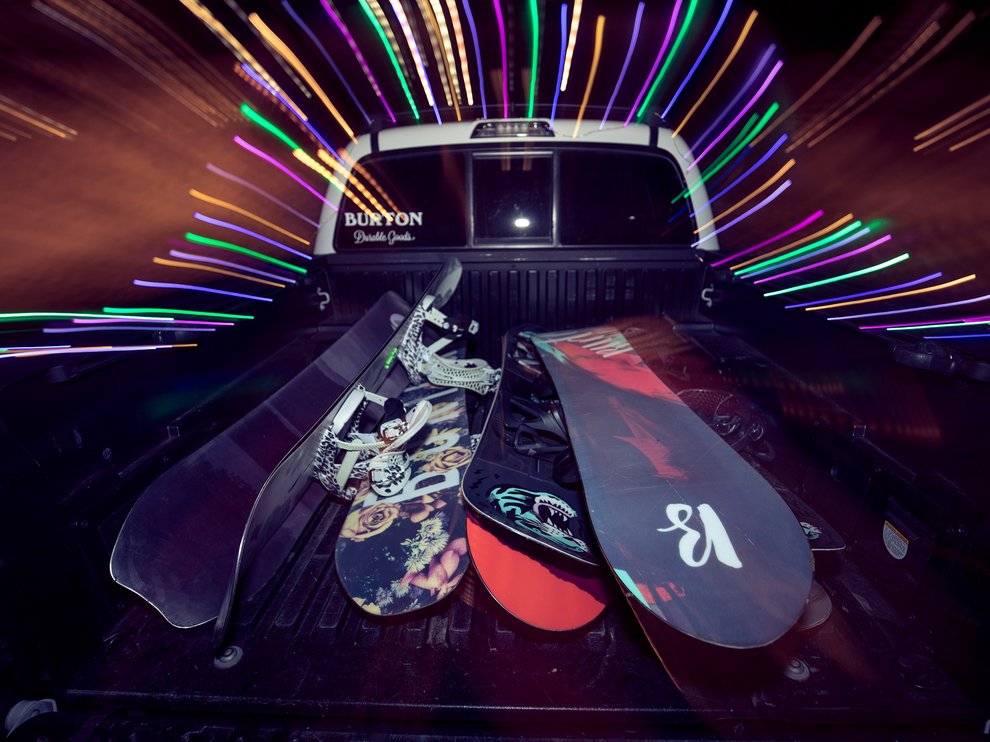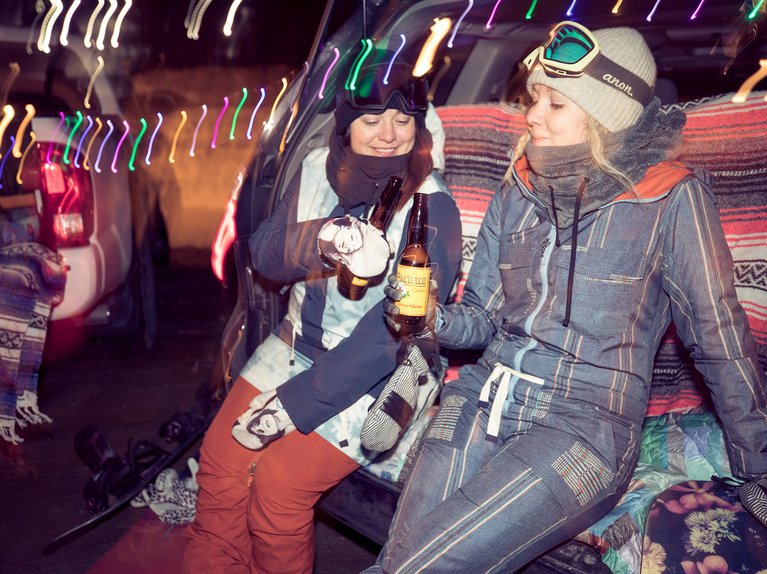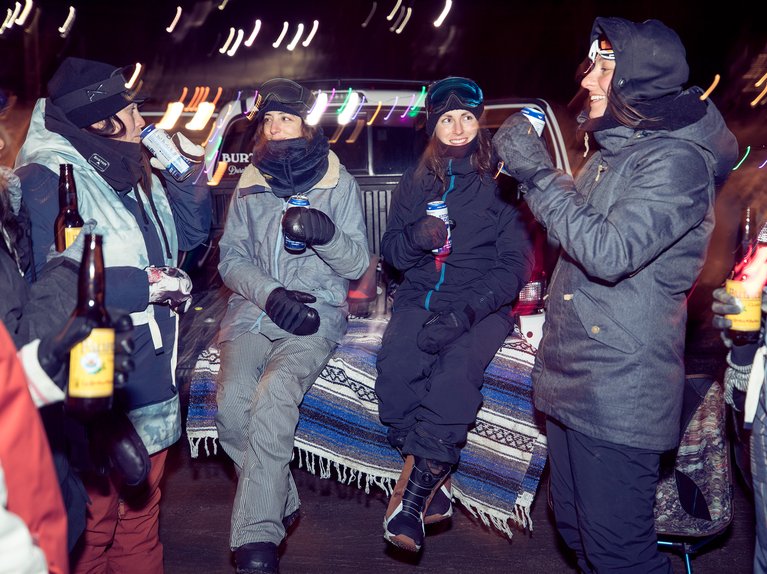 Since it was a marathon, not a sprint, we set up a comfy tailgating zone for a little down time before riding. While we were doing this for the challenge, the primary goal was always to have fun and try something new with our friends.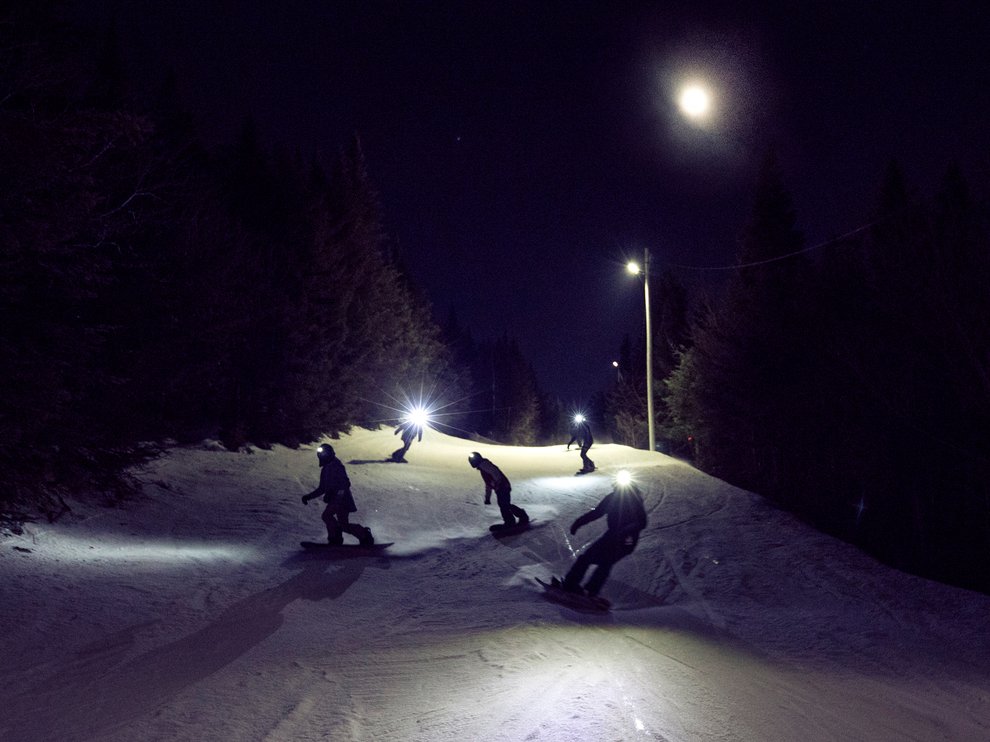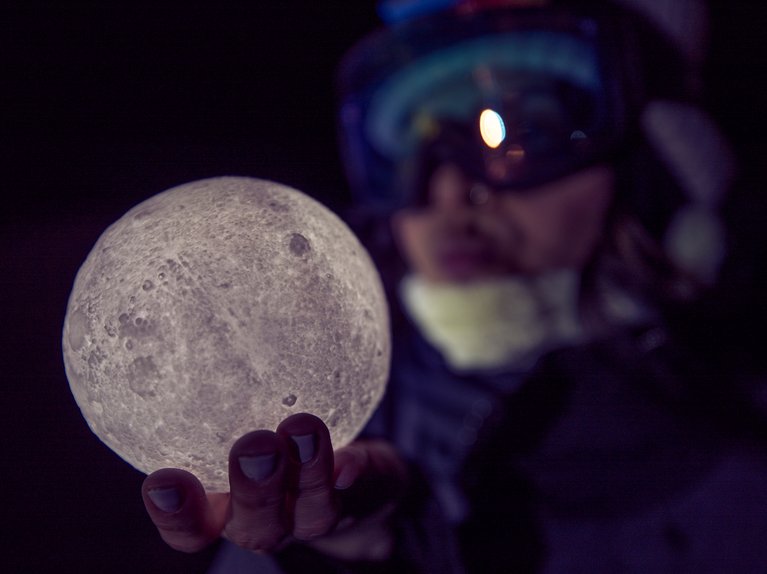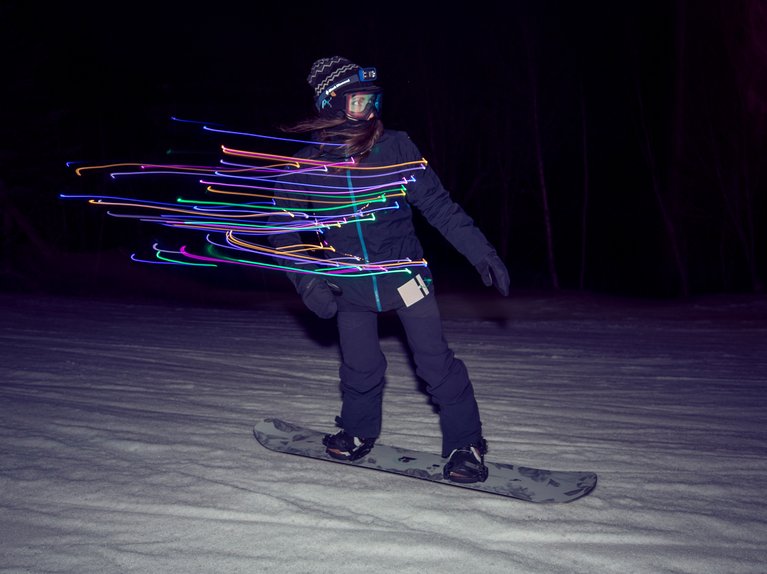 The Burton Challenge was both rejuvenating and exhausting, but above all else, it was a real good reason to push ourselves. It took us away from the daily grind and got to the heart of what we're passionate about. We work like we ride, and we ride together – not to mention we got the best night's sleep ever.
Last but not least, what would a carpool to the mountain be without a pump-up playlist? Below are the songs that kept us going. ∆
---