DIY: How to Patch a Burton Down Jacket
If you've got a hole in your jacket, don't throw it out – patch it! Follow these easy steps to extend the life of your gear.
But first, a few facts: Most of our outerwear and apparel comes with a limited lifetime warranty. This means that your Burton outerwear is covered under our warranty for the lifetime of its intended use. If you'd like to submit a warranty claim, all you need to do is contact our Burton Guides team via phone, email, text or chat and we can start the warranty process for you.
That said, you may find yourself in a situation where you'd rather patch your jacket yourself than have the Burton team handle it for you. An in-home fix can be beneficial for many reasons:
Environmentally friendly: You will cut down on carbon emissions sending your item to and from Burlington, VT.
Quicker repair: Once we receive your item, we guarantee we'll assess it within 48 hours and let you know if it's covered and what the plan is. Repairs typically take 3-4 weeks but can be longer during the peak winter season.
Personal Accomplishment: Show off that patch with pride - you did it!
In all, less than 1% of our goods come are sent back to our warranty team, so we do hope you never have to use this guide. But if you do, we're here for you.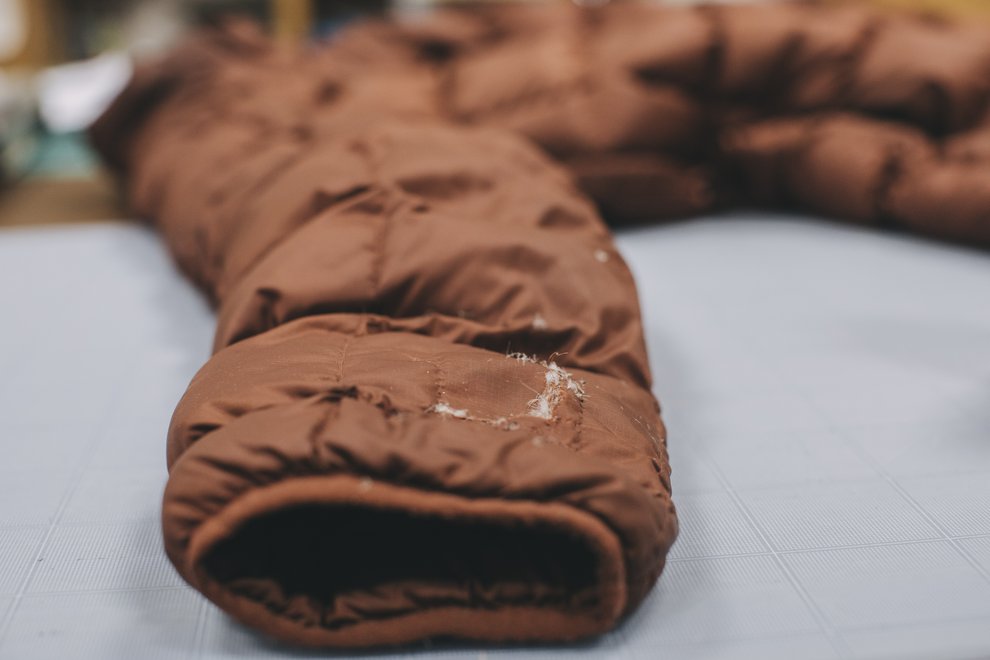 Step 1: Clean up the area you're going to patch with isopropyl alcohol. Make sure it dries.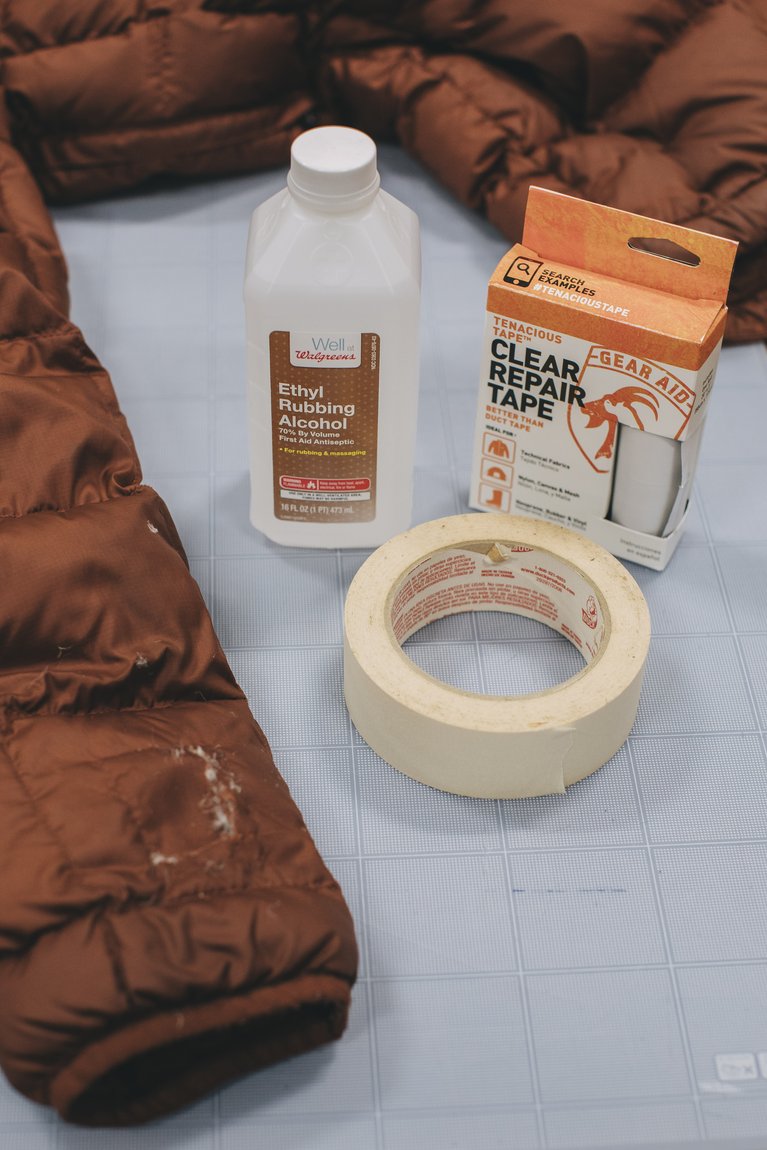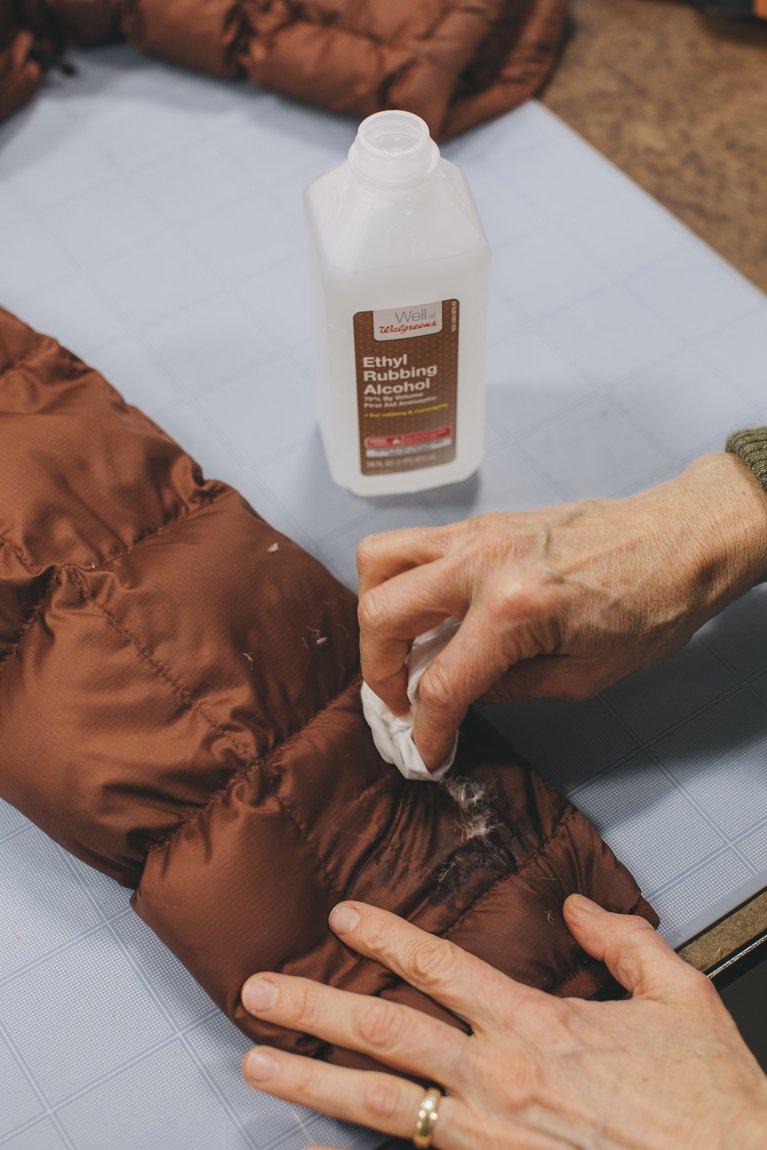 Step 2: Pat with a bit of masking tape to clean up loose feathers/material.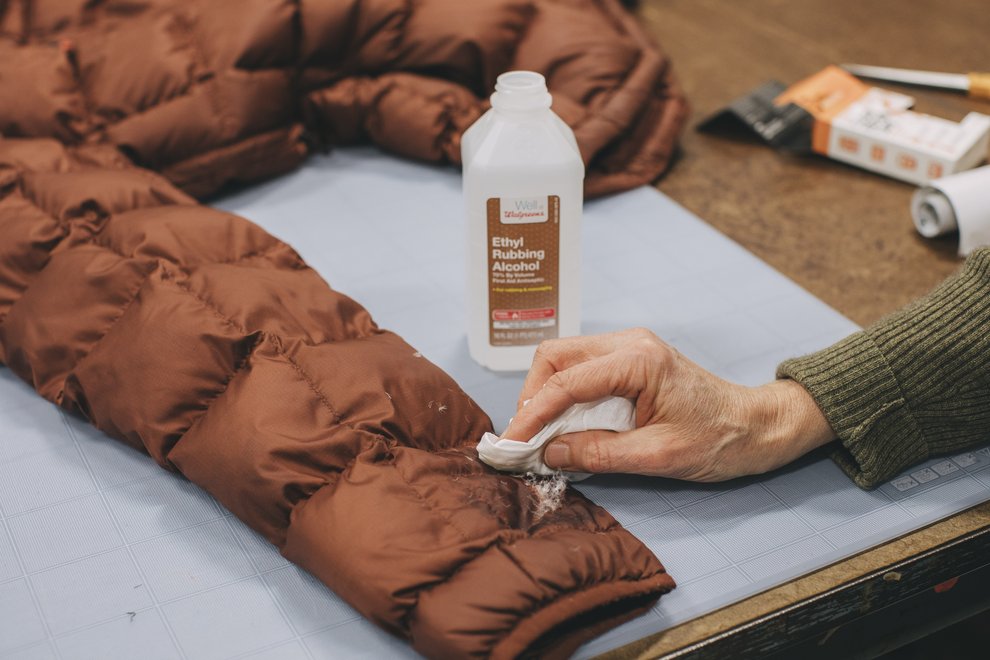 Step 3: Cut a patch shape of technical jacket repair tape and make sure there is a 1/2" overlap with undamaged material on all sides.
Stick it on with pressure from the center outward to eliminate air bubbles. We've used Tenacious Tape.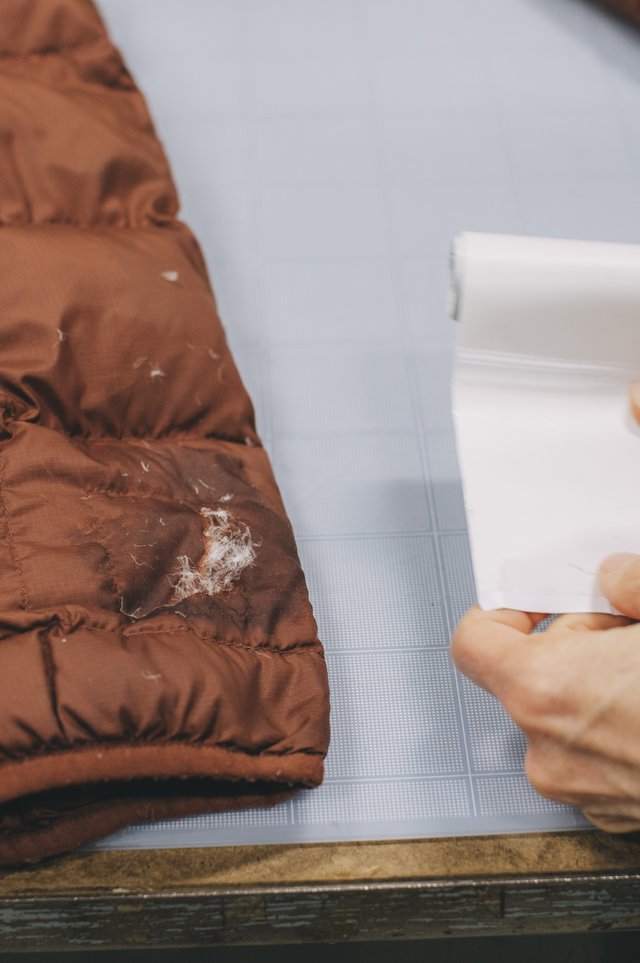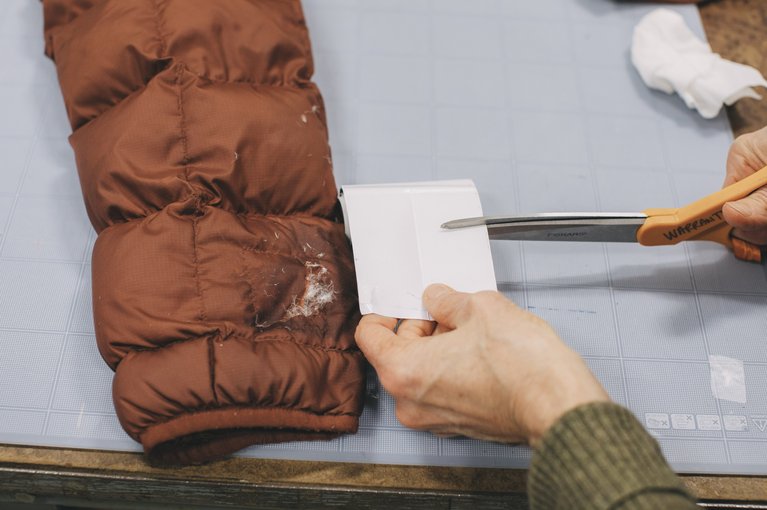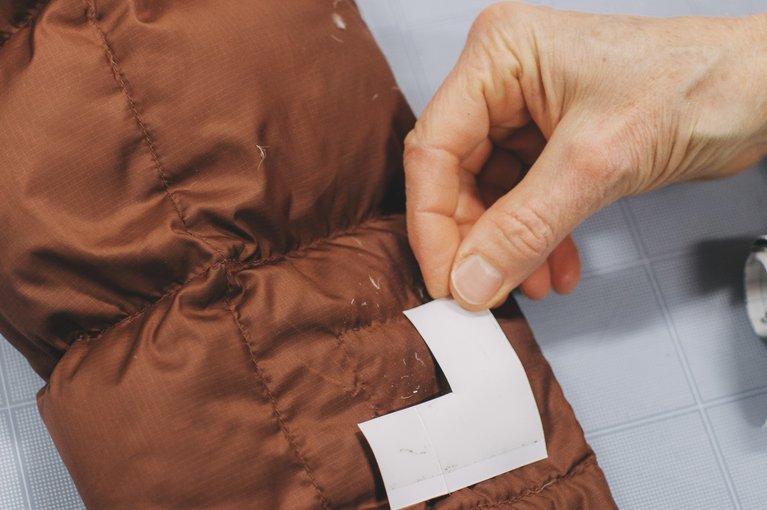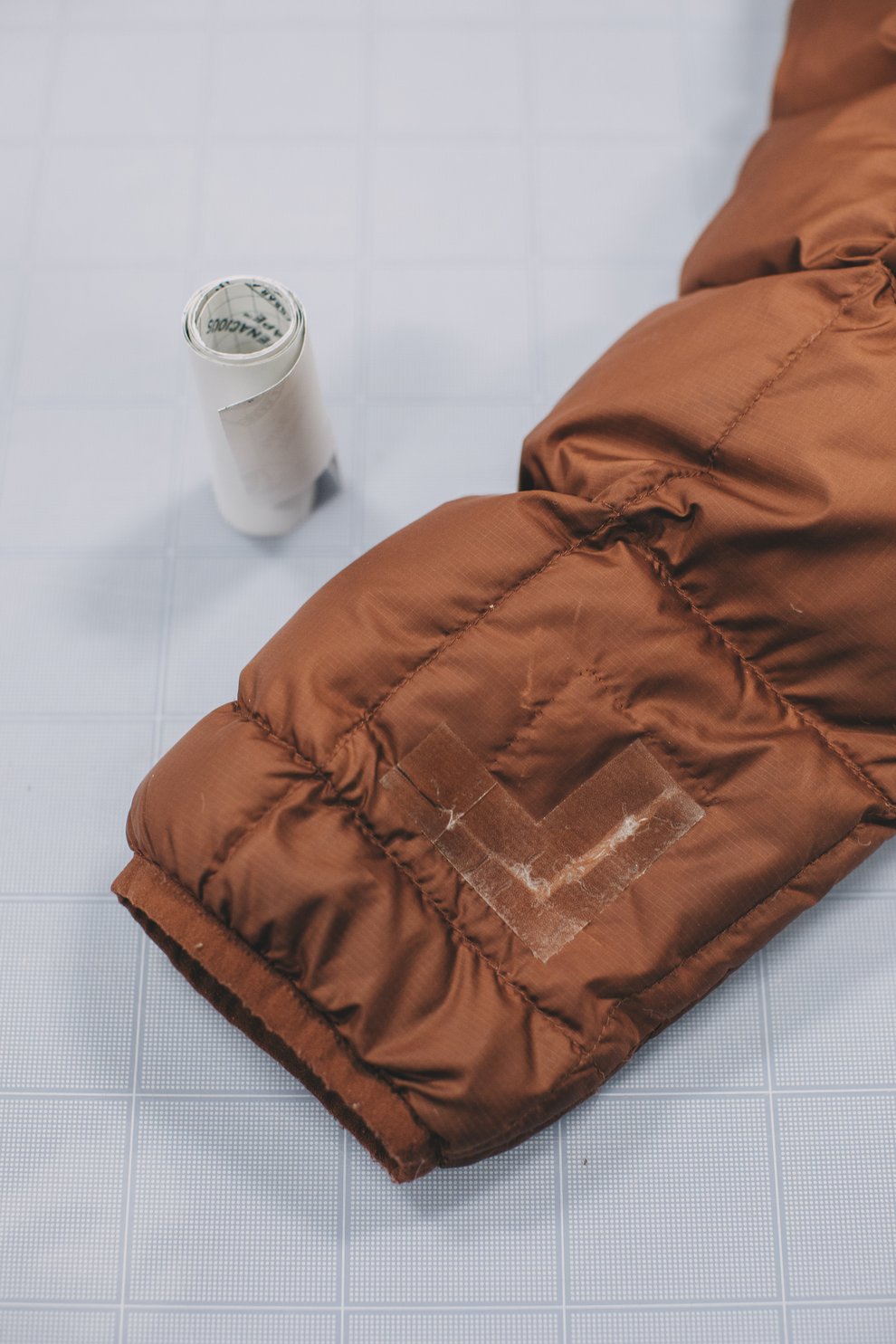 Step 4: Cut a piece of technical fabric down to size, turn under 3/8" seam allowance on all sides and pin it into place.
You can generally find ripstop nylon or Cordura at a fabric store, or look online for specialty waterproof fabrics, including GORE-TEX®. We recommend you go for a fun pattern or mismatch, but you may be able to find a color close to your original jacket.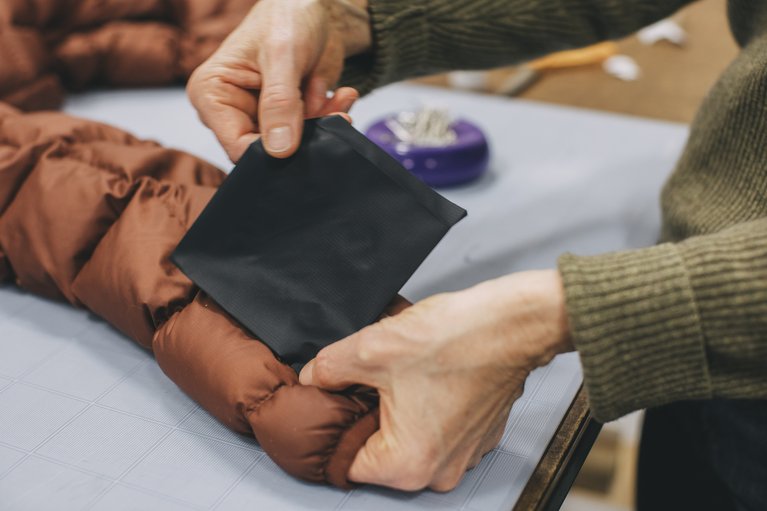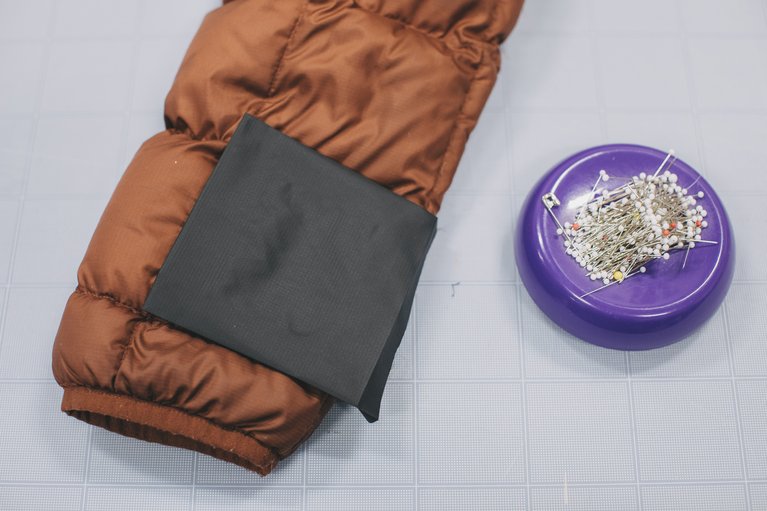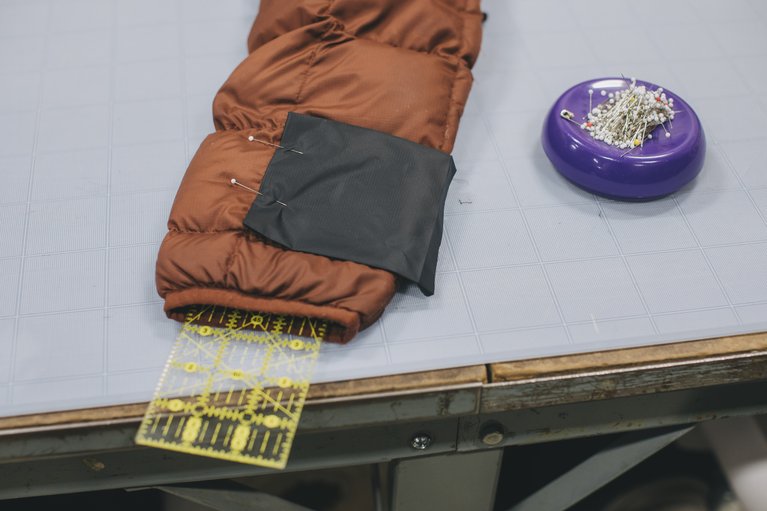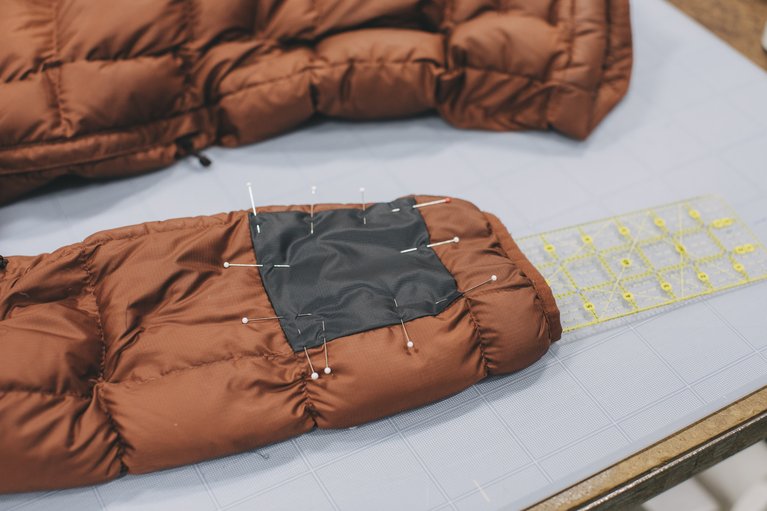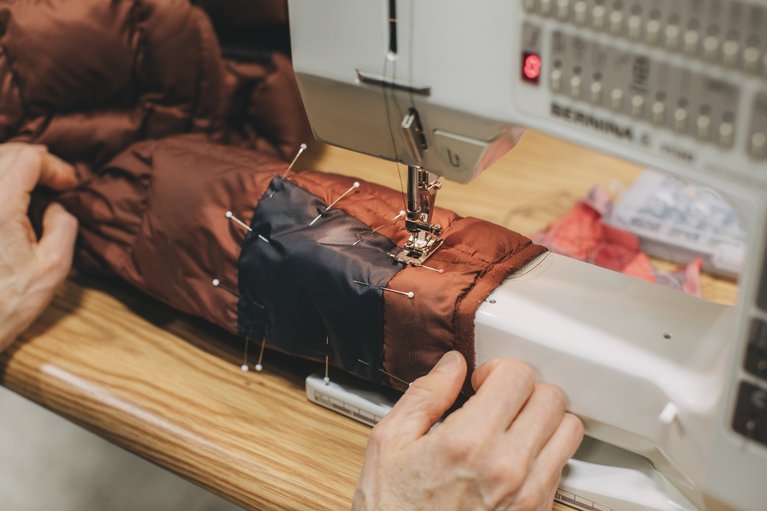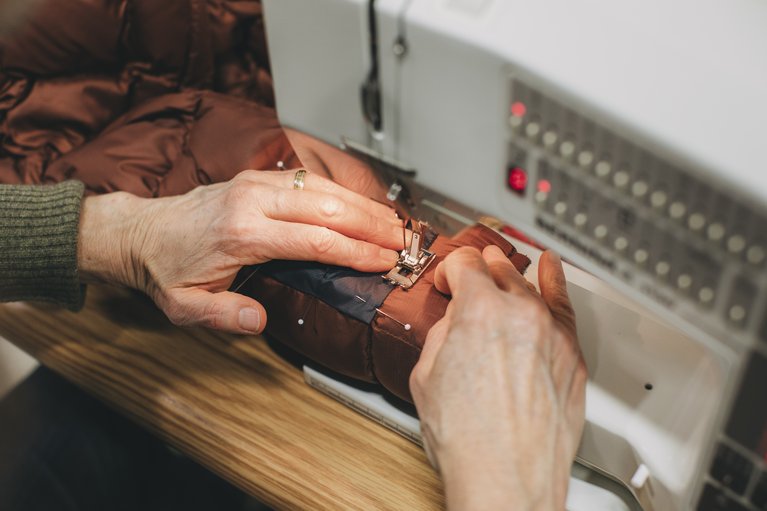 That's it! Congrats, you've just extended the life of your gear.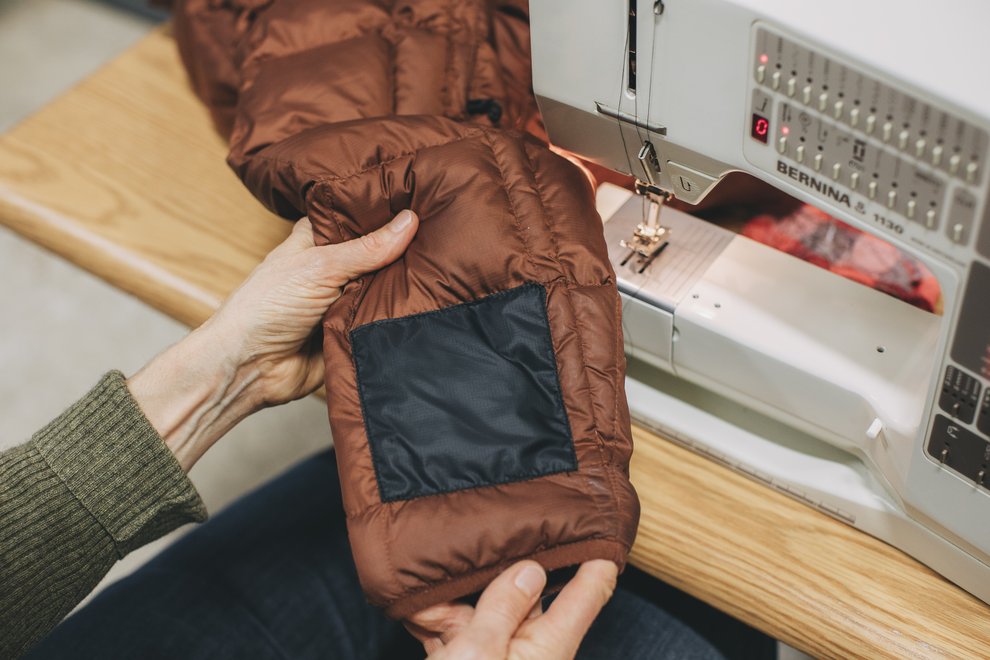 For more information about repairing your gear and our warranty policy, check in at your nearest Burton flagship store or give our Burton Guides a call at 1-800-881-3138 (US & Canada).
---