In Deep: The Further You Go, The Better it Gets
Burton team rider since childhood, Mikey Rencz, has lived in and around Whistler for as long as we can remember. He's had endless epic powder days, but one fabled February day stood out as his deepest one ever. However, it wasn't all clocking vertical and face shots—this day had some serious struggles, too. 
This tall tale started off at a dark trailhead north of Whistler at 6:30 in the morning. The crew of Mikey, Burton teammate Mark Sollors, and Burton filmer Aaron Leyland set off on their snowmobiles heading into a new backcountry zone that Sollors had recently investigated. Mikey recalls, "It was during a time when Whistler was having a really bad avalanche cycle. It was super sketchy conditions so we wanted to go to somewhere that was mellow and didn't have too many long and steep slopes that would slide." With a recent snowfall of four feet on top of a hard, avalanche prone layer, the crew needed somewhere that wasn't super exposed and dangerous. Mark's new zone was the perfect place, but first they had to break trail, and that's where things got interesting.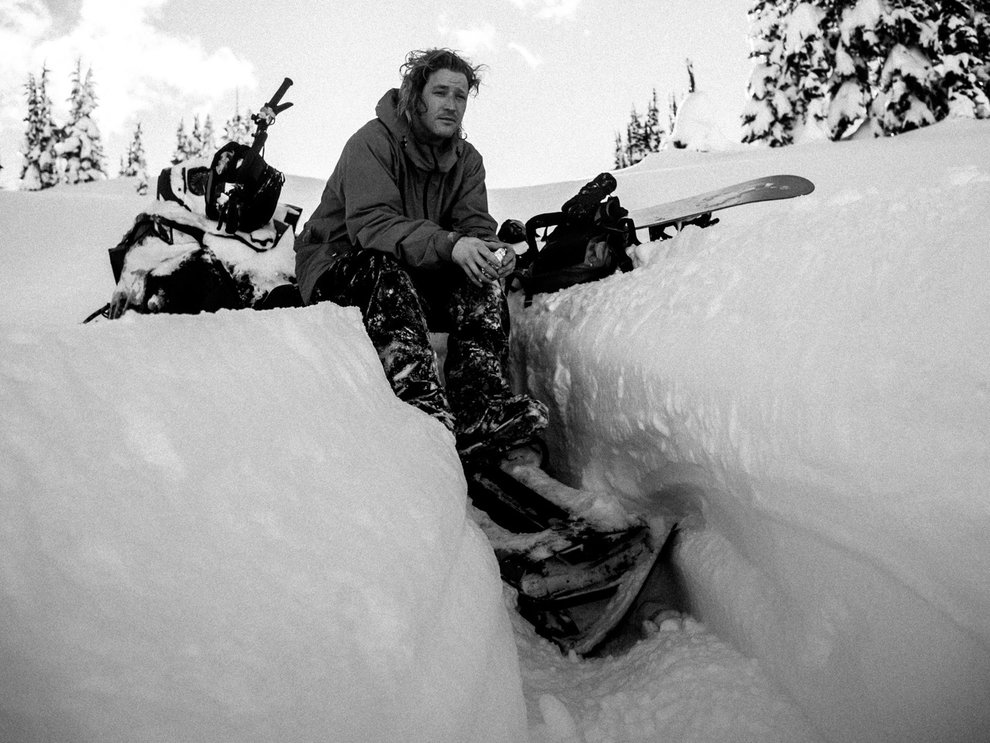 After unloading their snowmobiles, the crew took off blazing a path through waist deep snow. They alternated turns snowmobiling at the front of the pack, breaking trail and trenching through the powder. "It took forever," Mikey admits, "but we weren't stressing cause we knew it was sliding everywhere else." The route wasn't longer than what these guys are used to, just under 40 miles round trip (60 kilometers), but the fact that it had never been traveled meant they'd be breaking trail the entire time.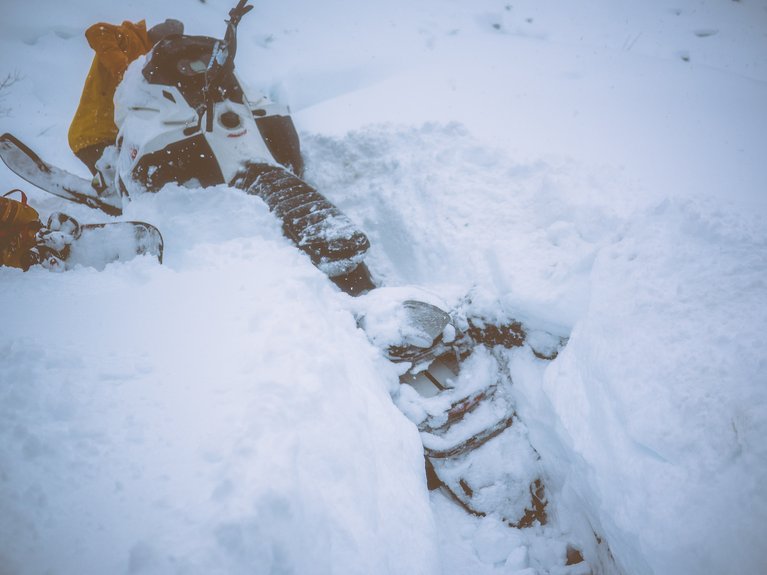 When you add in the hairy logistics of dealing with a river crossing and navigating through thick timber to reach the wide open alpine, going 100 meters can take you everything you've got. According to Mikey, "Breaking the trail was the biggest challenge—it was SO deep it took us probably four hours to put that trail in. It was ridiculous. We all got stuck so many times and were so tired by the time we got to the alpine."
But they did make it to the alpine—the area at high altitude where the terrain is wide open, and the number of cliffs, pillows, chutes and everything in between increases tenfold. This day didn't necessarily result in a hammer session, but they managed to find a zone with safe, deep snow. It was the light at the end of the tunnel, and made an already fantastic adventure that much better. 
"The struggle was worth it," he says, "The terrain was a really cool zone, lots of little rollers everywhere to hit. It was super good snow up top. As good as it gets, minus the avalanche conditions."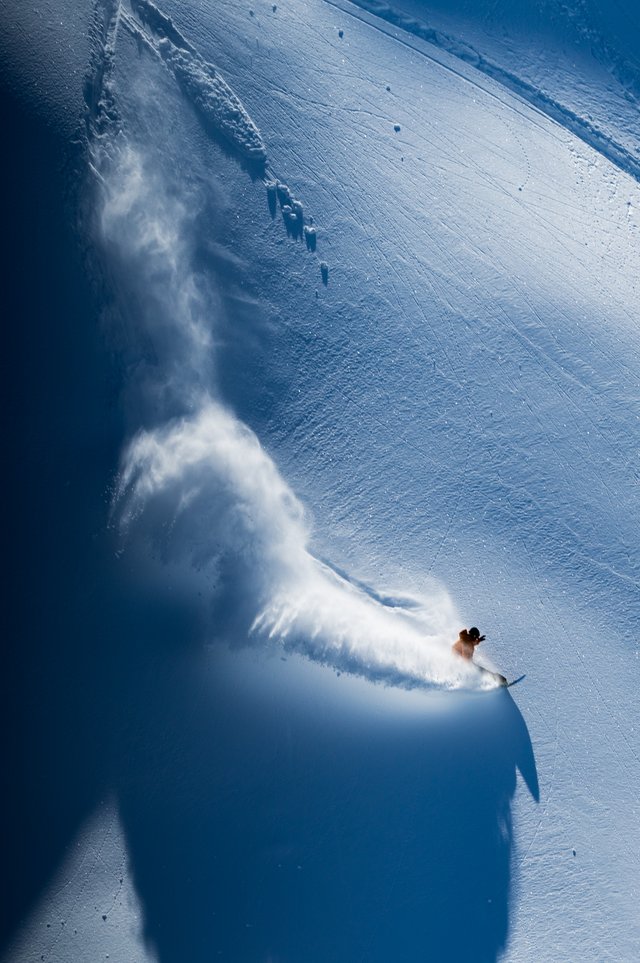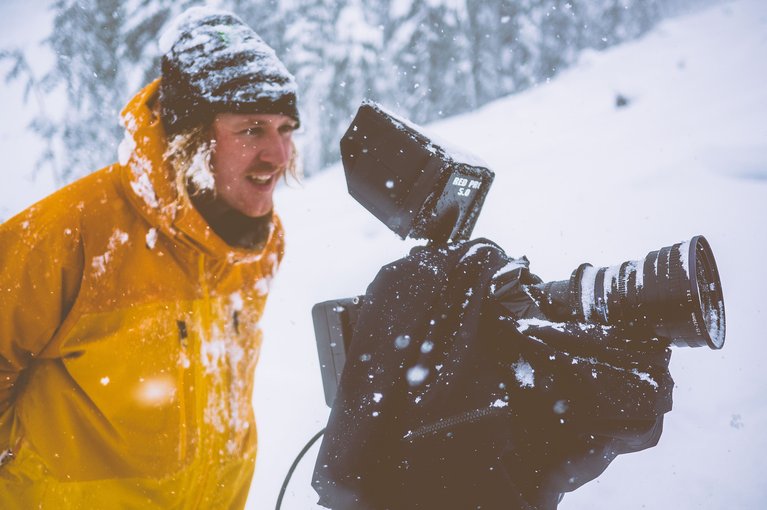 As Mikey puts it, "It was the most tiring, hard working day of the season." The crew got back to the trailhead at 7:00 that night after a full day of sledding and shredding. No freebies on this mission. They definitely earned their turns, unlocked a new zone, and proved that sometimes the mellowest days can be the most memorable. ∆
---