Behind the Burton x Polartec® One World Collection
A partnership born in the early 1990s, Polartec® has been our go-to for the fleece and premium next-to-skin fabric technologies we use in Burton products. Another New England brand, they specialize in the best temperature-regulating and softest materials while also pioneering new and experimental sustainable fabrics. We pride ourselves on being one of Polartec®'s original customers and use it in more than 100 of our current products. So, when the opportunity came to build an exclusive Burton x Polartec® One World capsule collection, we dove right in.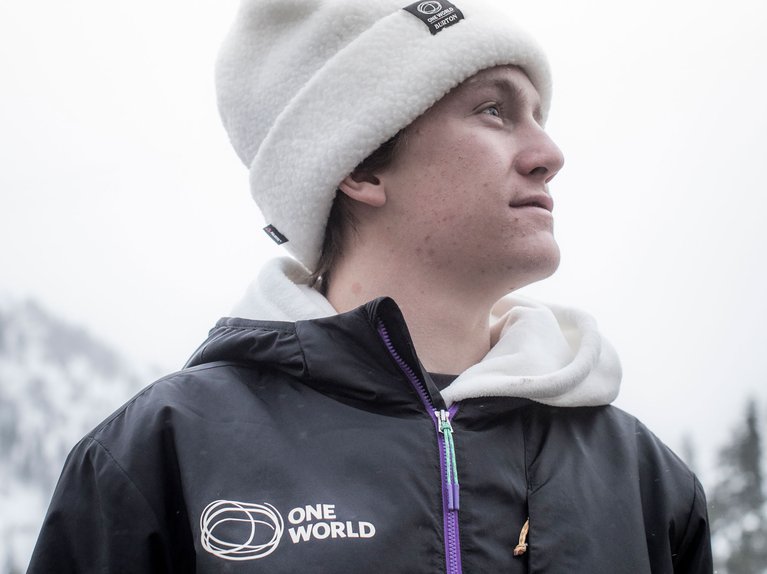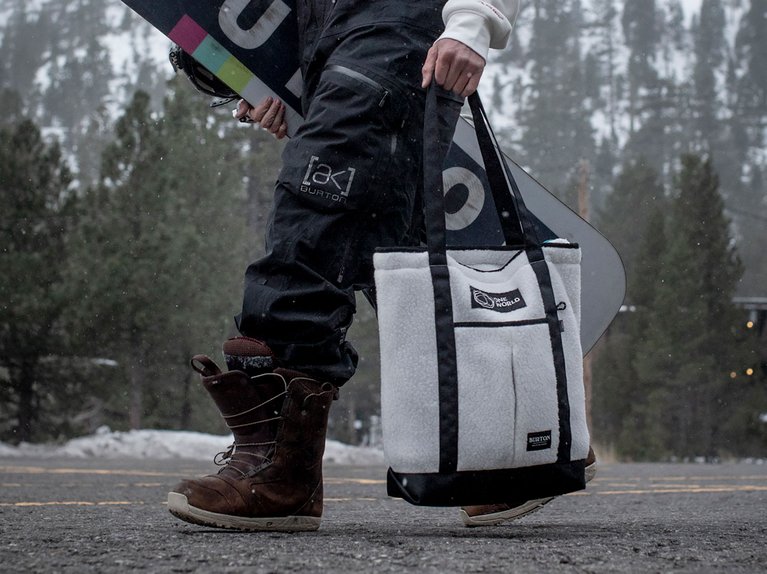 When setting out to craft this capsule collection, we wanted to create a line that resonated with One World's ethos. Going into production, we focused on making a movie that would connect the global snowboard community and protecting this One World that unites us as snowboarders. From production practices to products, sustainability was a primary consideration, making the collaboration with Polartec® a no-brainer.

Working with Polartec®, we prioritized using fabric technologies and fleece fabrics made from recycled PET plastics, a process Polartec pioneered in the early 90s. (Polartec has turned over 1.5 billion post-consumer bottles into a range of premium, long-lasting performance fabrics). Don't get caught up in the language of it all. All you need to know is this: PET plastic is a strong, lightweight material that is stronger and lighter than most other fabrics. You no longer need to sacrifice sustainability for performance.
Here's how Polartec®'s fabric provides sustainability and performance:
The fabric is knit from recycled bottles – your recycling efforts are paying off.
Using Recycled yarn allows Polartec to reduce the need for virgin fibers and has kept more than a billion plastic polyester bottles out of landfills.
The manufacturing process uses less water than traditional fabrics - in this case, less is more when it comes to sustainability.
Features fabric to reduce microfiber shedding - this makes your gear last longer. When you re-watch One World 5, 10 or 20 years in the future, your One World gear will still be with you.
Let's get granular and take a deep dive into the collection in detail.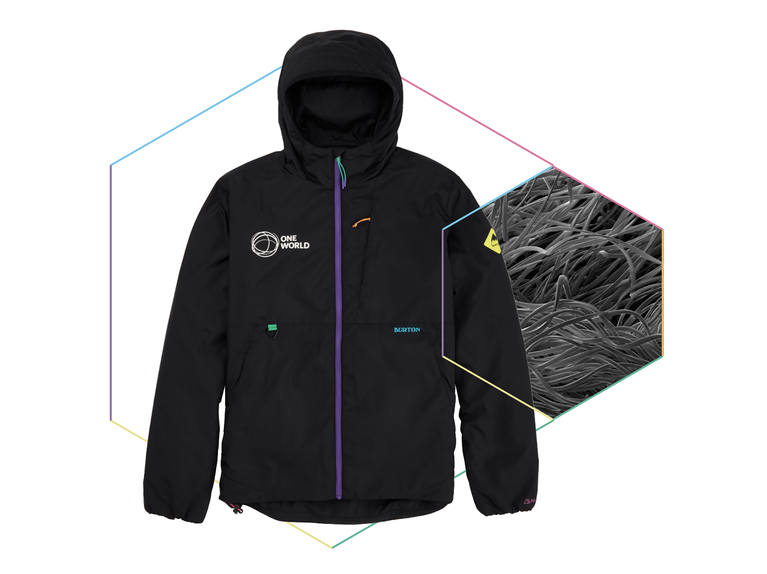 One WorldPolartec® Alpha® Multipath Insulator When you think of movie merch, performance is probably the last thing that comes to mind. Well, the Burton Polartec® One World Insulator is here to change all of that. This midlayer uses Polartec® Alpha®, a fabric originally developed for U.S. Special Forces, the world's first active insulation, engineered to provide a combination of true breathability and lightweight warmth. The insulator also is made from 54% recycled material, so as you keep warm you can feel good about helping the environment.
One World Polartec® Thermal Pro® Tote
Why not use recycled PET fabrics for more than just clothing? For the office, grocery store, and most importantly, the mountain – this bag has you covered. With features like a padded laptop sleeve, zippered main and side pockets, external key chain loop, and a 100% recycled fleece exterior. Your standard tote just no longer cuts it.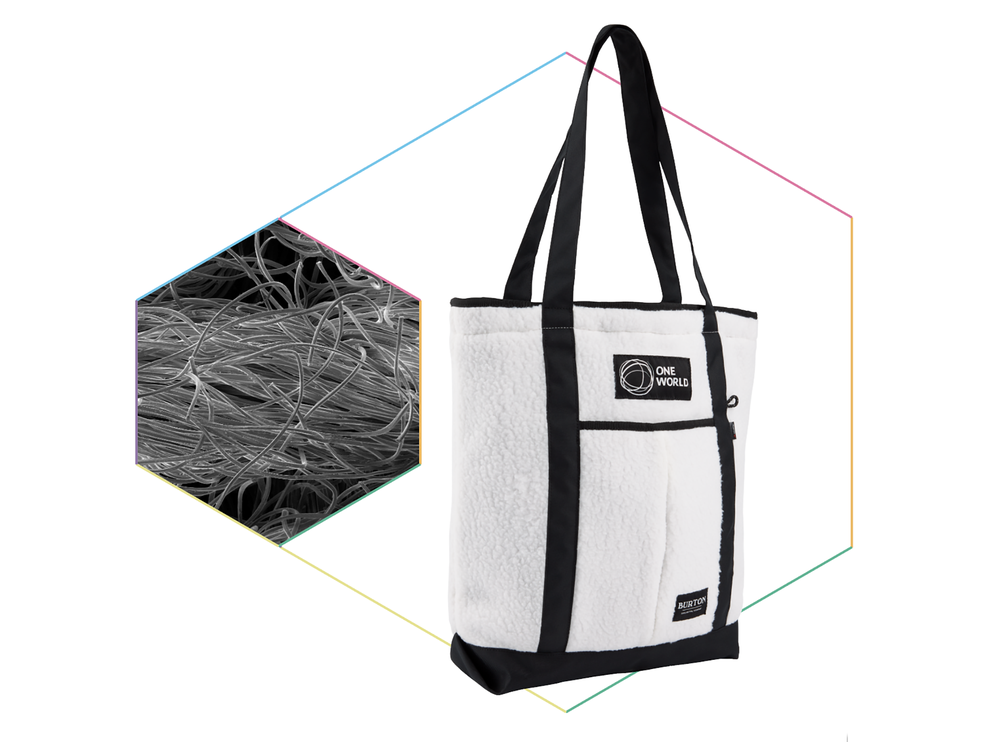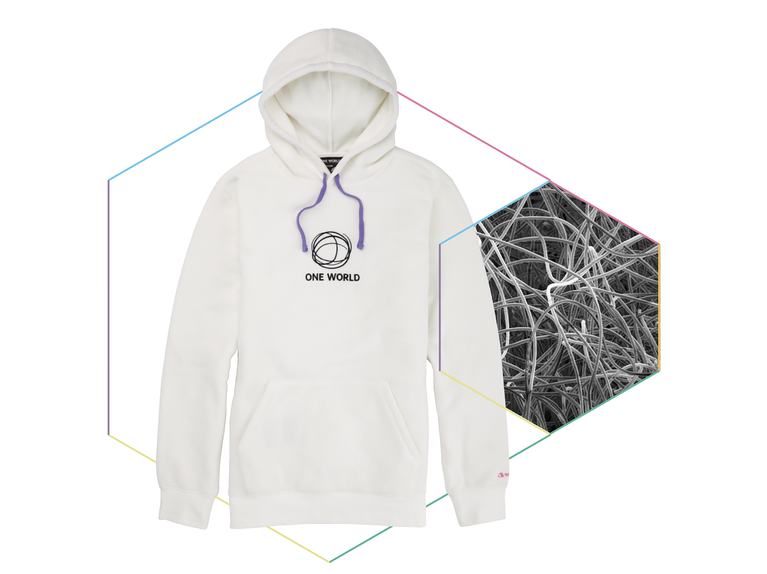 One World Polartec® 200 PO Fleece Hoodie
Imagine the softest, coziest blanket you've ever been wrapped in. Well, this sweatshirt feels like that but will bring you much further than the couch. With 100% velour construction, the Polartec® fabric in this sweatshirt creates air pockets that trap air in and keeps your body heat. Keeping you warm on the mountain (or the couch).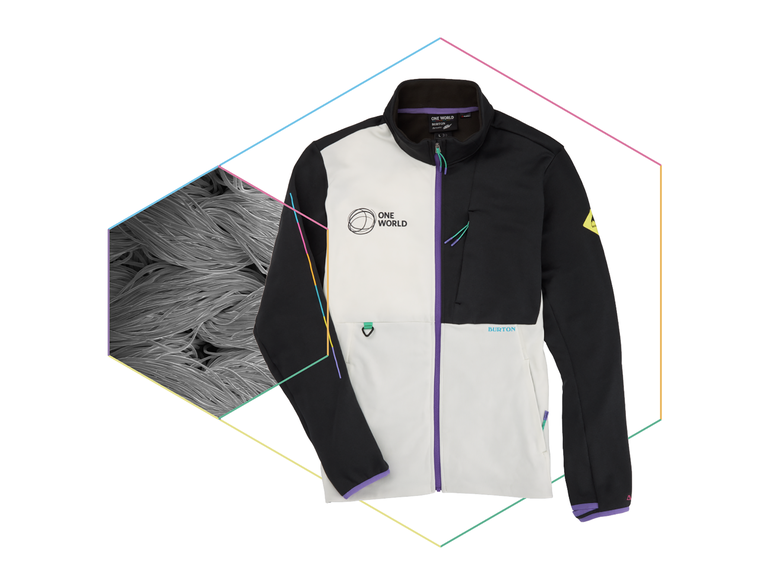 One World Polartec® Power Dry® Multipath Fleece FZ
Far from ordinary, the Burton Polartec® One World Full-Zip Fleece is essential equipment for living the good life. Think road trips, daily commute, and outdoor adventure. Its moisture-wicking, breathable, and stretchy design lets you roll with whatever comes your way. The trim cut layers easily under a shell but offers plenty of tech for wearing on its own.
One World Polartec® Power Air™ Stash Pant
Let's be honest, you have a t-shirt from every concert, sporting event and vacation-destination you've gone to. You've got enough t-shirts... but how about pants?

In our continued efforts to create functional gear from head to toe, we bring you the One World Stash Pants. Made with Polartec®'s Power Air knit construction works to keep your gear in one piece for longer than any cotton T-shirt. Oh, and did we mention it's made from 73% recycled materials? Remember, you aren't shopping for jeans, these "regular fit" pants are great under your snowpants or on their own as you drive home after a day on hill.

Don't forget, they aren't called the "stash pants" for nothing, both pockets have zippers, so you never lose your...stuff.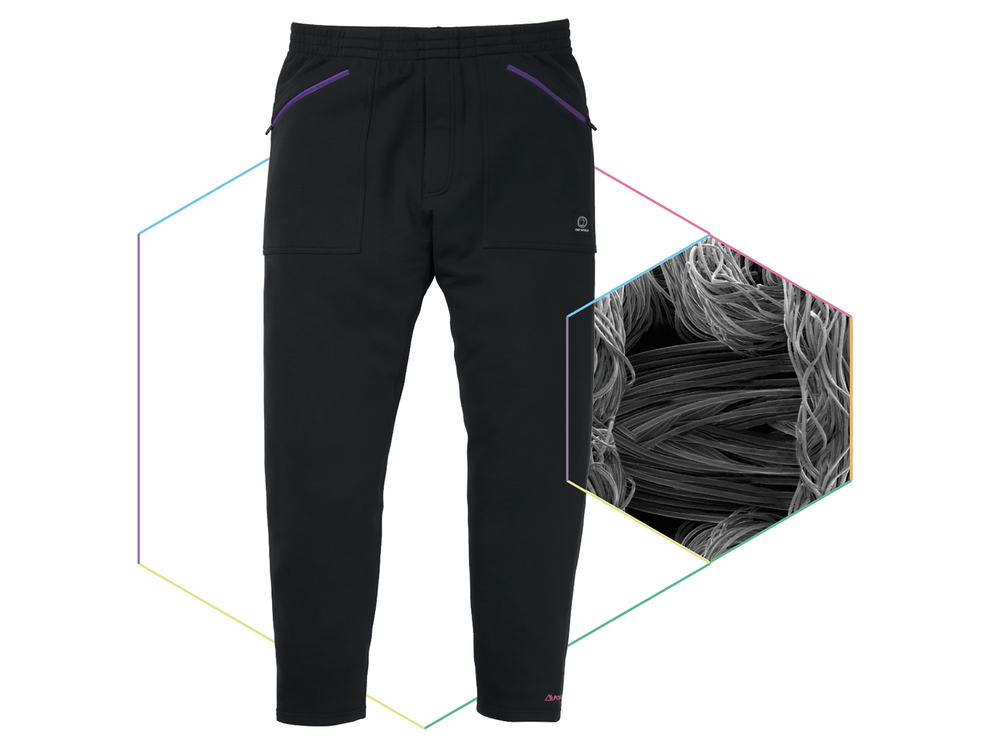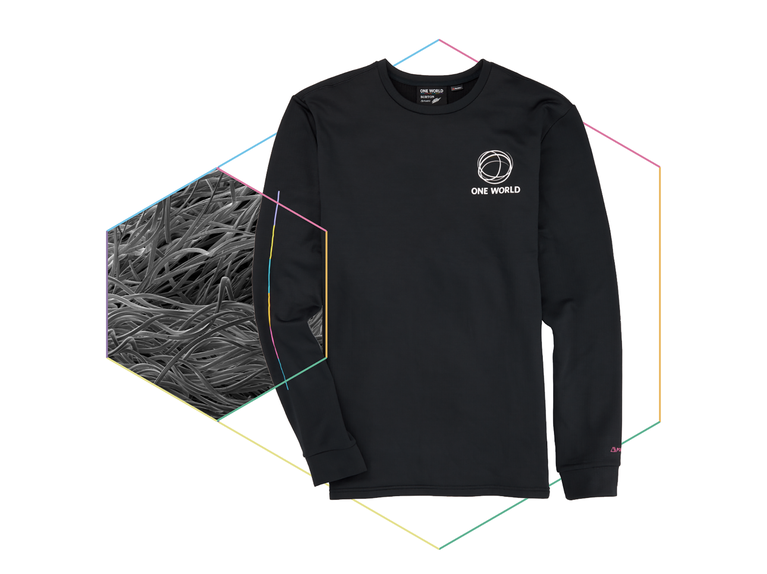 One World Polartec® Power Grid™ Fleece LS
Let's keep this simple. If you like t-shirts and you like fleece, then this the shirt for you. The Burton One World Long Sleeve T-Shirt shares your sideways-sliding view of the world when you can't be on the mountain.
---