Around the World with Anna Gasser
Anna Gasser is relatively new to snowboarding, and she's already considered one of the very best.
It's hard to believe, but her career didn't begin until the 2010/2011 winter season and it hasn't slowed down since. Ruling the park and slopestyle, she made history for women's snowboarding when she became the first to nail a Cab Double Cork in 2013 – a trick very few riders can pull off. You can see her land one at the very end of the Burton Girls Presents teaser. Following that milestone, she went on to compete in the 2014 Winter Olympics, Burton US Open, and all over the contest circuit. She currently holds a spot on both the Burton Global Team and anon. Optics Global Team.
Anna's summer has been stacked with snowboarding trips and lots of travel. From training with Team Austria in Tokyo, to riding Perisher in Australia's Snowy Mountains, and coming to Vermont for the 2016 Rider Roundtable, she's been all over the place. We caught up with Anna about her globetrotting and the snowboarding scenes abroad. See if you can keep up.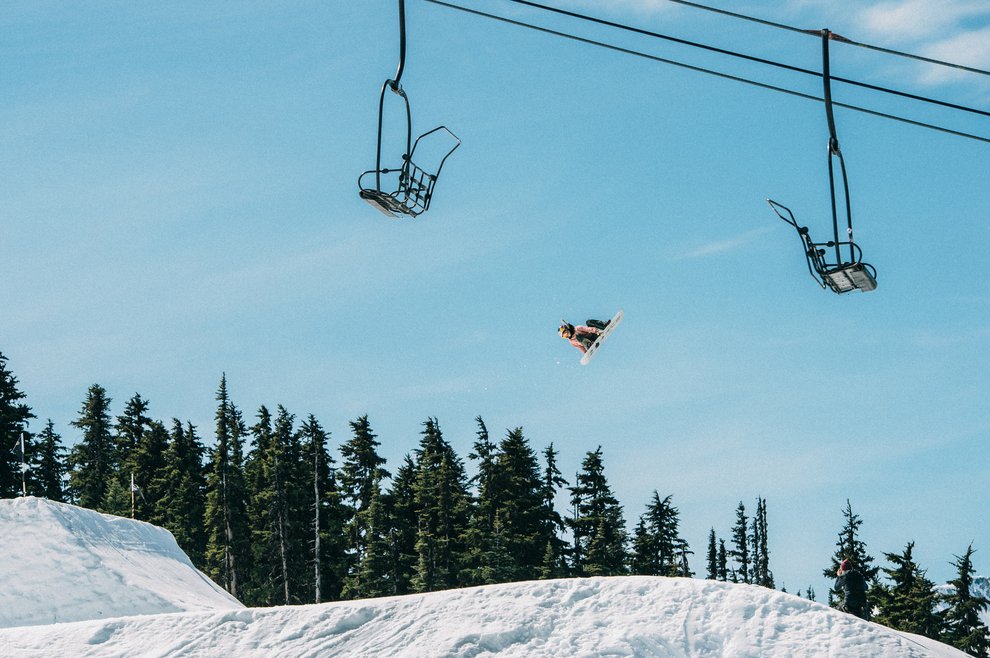 What was it like training with Team Austria in Tokyo?
It was a really cool experience, especially because I had never been to Japan before. It's always nice to get to see a new country and culture.
What were you and Team Austria there for?
We wanted to check out all the hype around the landing airbag that only Japan has right now!
What were you riding?
We were riding a dry slope jump into the airbag. It was pretty intense because none of us had ridden dry slope before and it's really different compared to real snow. For example, you can't use your edges on the dry slope, so we all had some pretty funny falls.
We've heard that there were some memorable moments, particularly with young Japanese kids. Can you tell us a story from Tokyo?
Yeah, the airbag scene is crazy. There are hundreds of little kids just sending it. Most of them haven't even been on snow yet, but if they figure out how to do this stuff on real snow, they're going to be hard to beat in the future.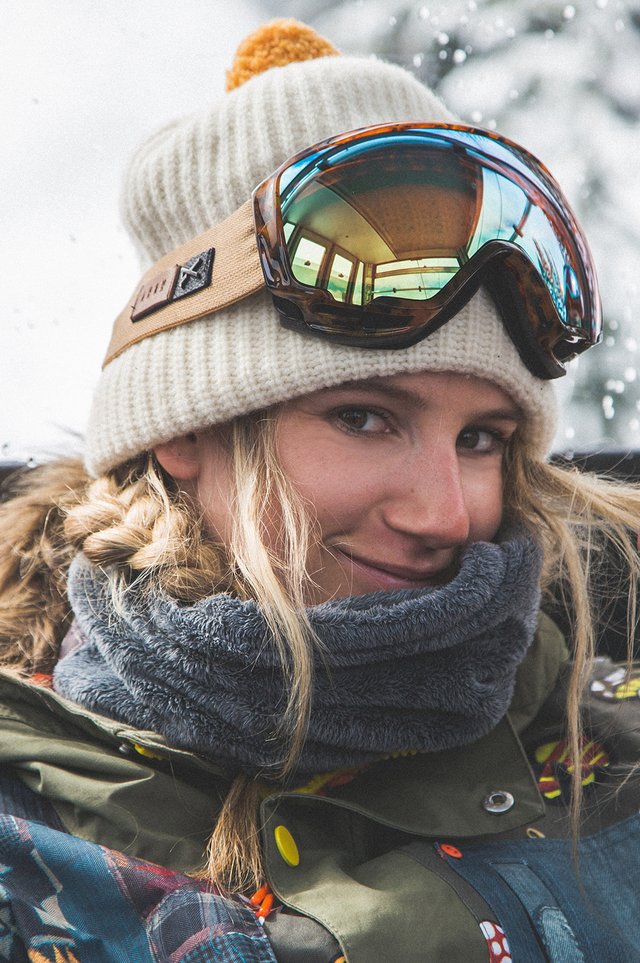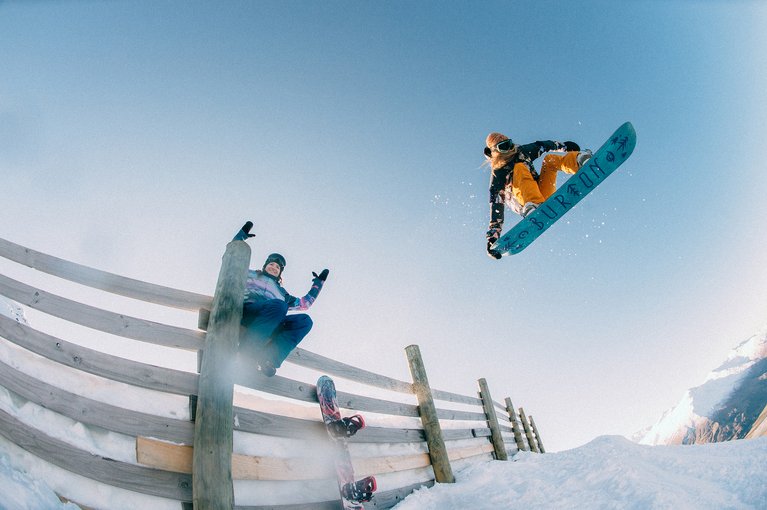 You went to Australia recently. What's the snowboarding scene like at Perisher?
I feel like Australians are really excited about snowboarding and the whole vibe around it. Plus, the sunny weather and good parks are really cool to visit. In the last two years, it has become the new hot spot in the Southern Hemisphere, and you basically see every rider from the contest circuit down there.
What were you there for — fun, training, or both?
In Japan, it was more for trying out something new with the dry slope, and just getting out of my comfort zone a little bit. Australia was all about getting my snow legs back, just cruising and having fun.
Have you mastered any new tricks lately? Working on any?
Not right now. I was more focused on getting comfortable again. But, I definitely have some new tricks on my mind that I want to try soon.
Are you satisfied with the way women's competition is progressing?
Yes, it's really cool to see how women's snowboarding is progressing right now. It's not just that the tricks are getting bigger, but the style has also gotten way better! With so many young riders like Hailey and Chloe, I'm not worried about the future at all.
You've had a pretty busy "off-season." Do you ever have time to get home and see your family in Austria?
During the season, it's really hard to have time at home because I'm pretty much travelling non-stop. In the off-season, I always try to be home for at least a couple weeks. I really love my family, and I need the time at home to recharge my batteries.
Switching it up… We know that you're pretty good at acroyoga. How did you get into that?
My sister does acrobatics and she's just amazing at it. She taught me a couple moves, so when acroyoga became a big trend, it was only natural that we tried it out.
What are you looking forward to most right now?
I'm really looking forward to the start of winter. I'm so stoked on snowboarding right now and I can't wait for the first pow days with my friends. ∆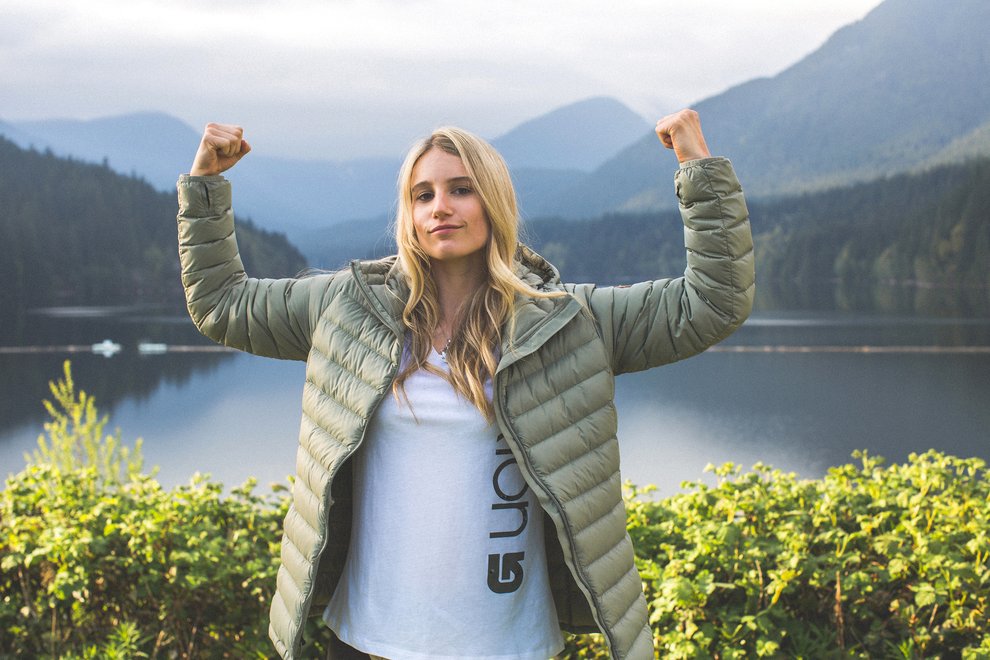 ---