Amateur Snowboarding in the Live Free or Die State at Burton Qualifiers Stop 2: New Hampshire
A classic nor'easter rolled into the White Mountains just in time for stop two of the Burton Qualifiers amateur snowboard contest series at Loon Mountain, New Hampshire. 
The northern regions of New Hampshire have retained much of the wild untamed nature that defined the state into the 20th century. With trapping, maple sugaring, logging and textile mills depending on the rivers to provide the state's major industry, roads were built through the worst passes of the White Mountains. This created opportunities for small towns like Lincoln – our destination – to pop up and take root.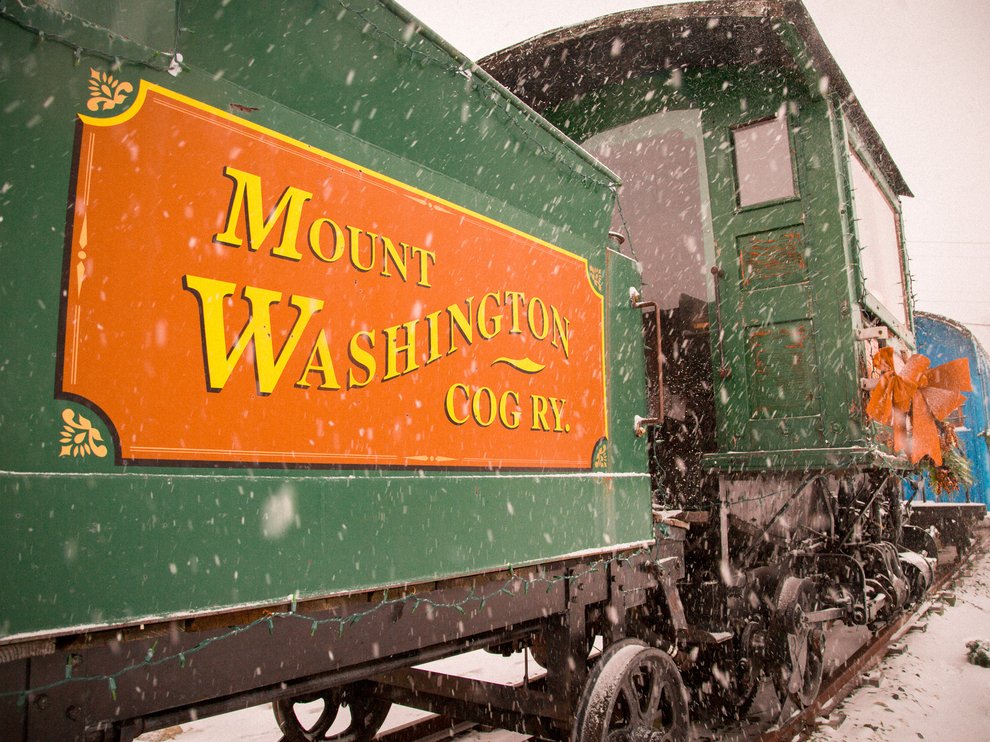 The contest venue, Loon Mountain Resort, is world-renowned for its thriving snowboard scene and immaculately built terrain parks. The attention to detail and demand for huge cajones that the park staff puts into each feature has earned them a heavy reputation, and makes Loon a perfect location for the Burton Qualifiers tour.
A blizzard blew through the day before the contest, dropping over a foot of fresh snow in what locals call a "nor'easter." The park staff chose to build the course in the flat-bottom of the halfpipe, which in early January hadn't yet taken shape as a 22' superpipe – making the sides of the course two banked walls of untouched powder. Not your typical rail jam, eh? A triple-set of rails led down to a curved quarterpipe adorned with a c-rail, tombstone, and the Anon Optics extension, offering plenty of opportunities to catch air and get creative on steel.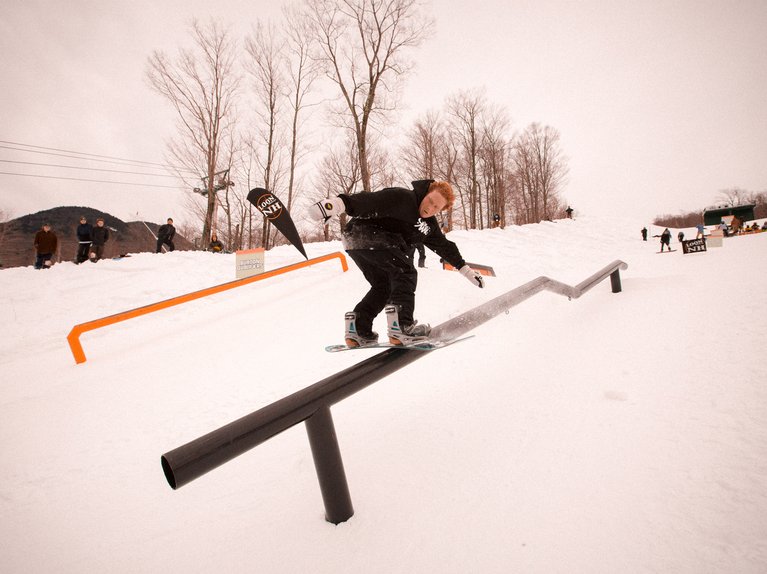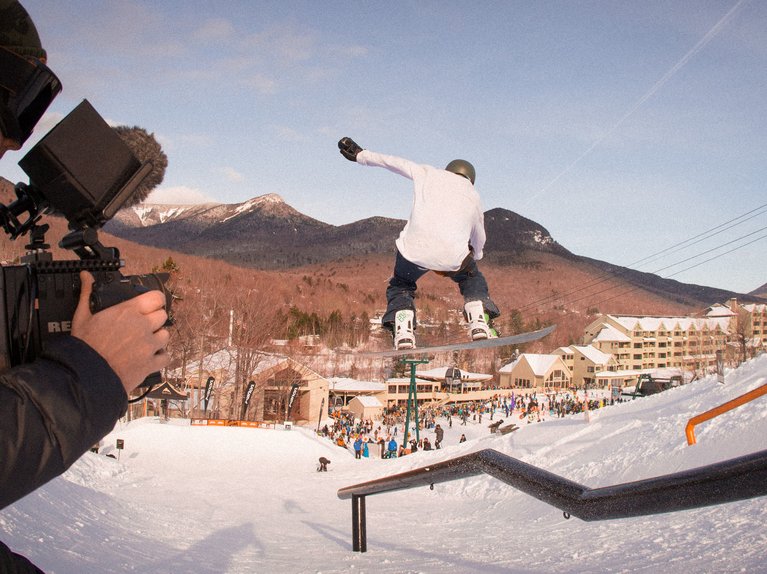 After two hour-long jam sessions, the judges had a hard task ahead of them. The level of talent in the Open Division was indicative of the current state of rail riding – ridiculous. Among the 15 & Under riders, it was impressive to say the least, with a backside 360 cleanly tossed onto the taller of the two down rails within the first five minutes.  
When the smoke cleared, Alex Atno took first place for the 15 & Under division, followed by Grey Katko in second, and TJ Fitzgerald for third. In the Open division, River Richer claimed the top spot on a highly contested podium, followed by Nate Haust, and Jed Sky. The top six winners in each division all earned spots in the finals at Seven Springs.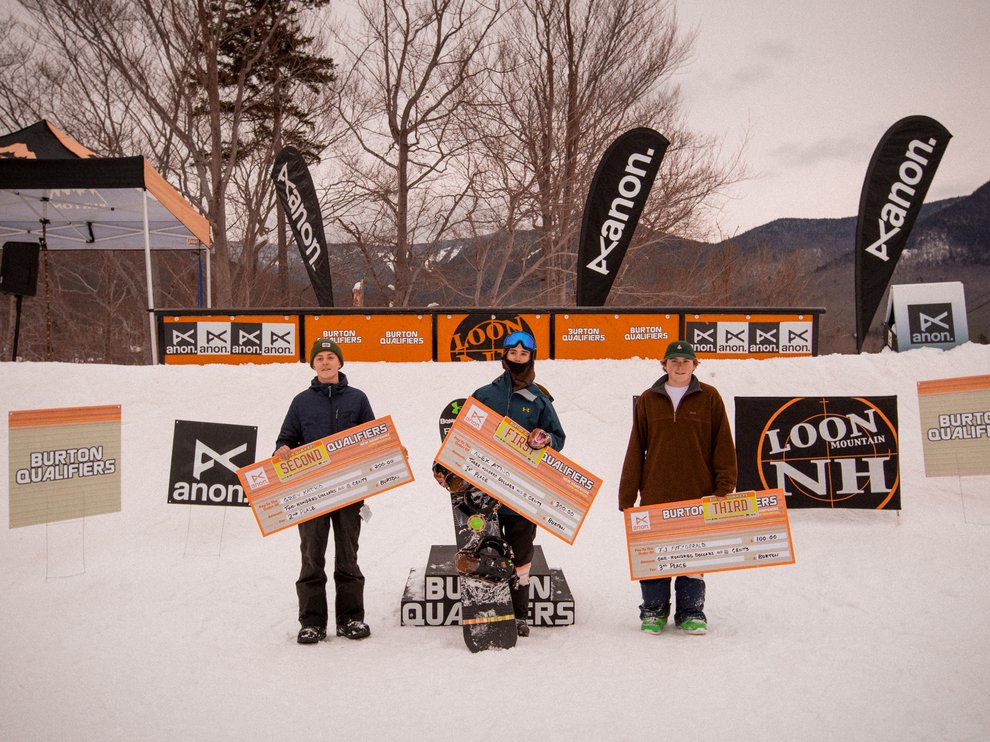 New Hampshire is the second of the series' six stops. For full tour info and results, head to BurtonQualifiers.com. 
---