13 Firsts in US Open Snowboarding Championships History
Since the early days of duct tape and Snurfing, the U.S. Open has been the snowboarder's competition – the event that defines the sport, year after year. What started out as a grassroots get together with no prizes (save bragging rights) has evolved into a live-streamed showcase of the world's best riding.
While competitors are throwing down the most progressive and critical tricks ever, the vibe and authenticity of this cultural gathering remains, and ask anyone, the nightlife is still just as wild as the heaviest runs. Having all the right people in one place with a good vibe at a legendary event is the perfect formula for a historic moment or two. Here are 13 firsts that show why the U.S. Open remains the premier event to watch snowboarding history be made.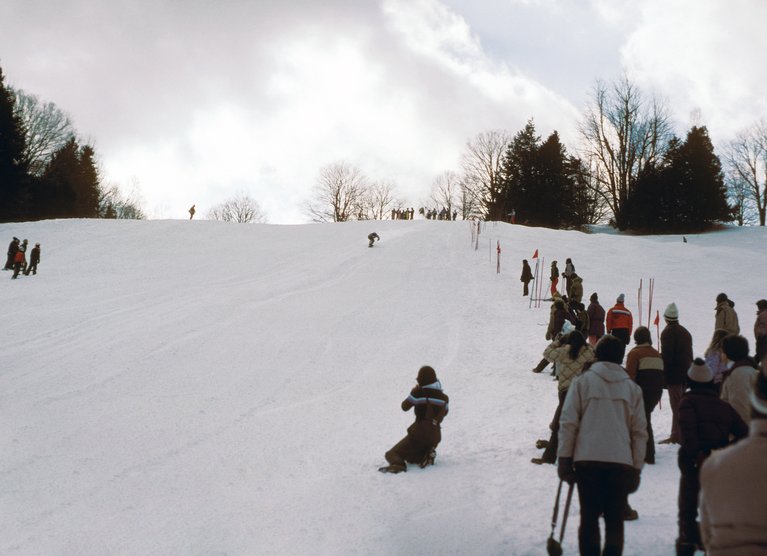 1982: Doug Bouton Takes Home the First Win  
In 1982, there was no halfpipe or slopestyle. Heck, the boards didn't even have edges. A tight-knit group of Snurfers and snowboarders, including Jake Burton and his Backhill, hiked a small hill in Vermont called Suicide Six, and pretty much pointed it straight down. Doug Bouton went the fastest – 60 miles per hour according to some – earning him the first U.S. Open victory.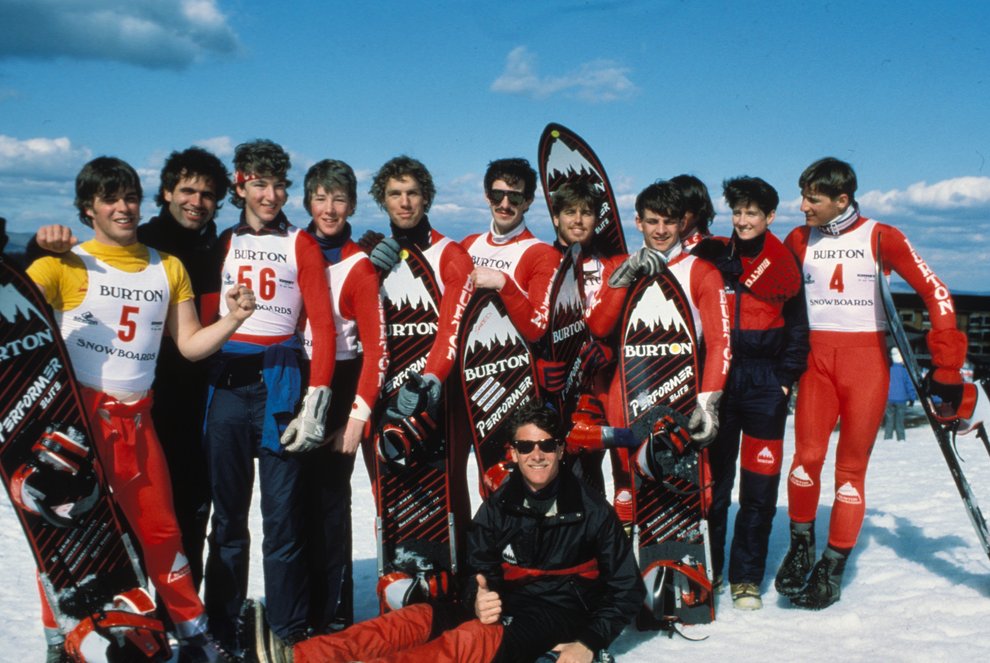 1985: First Time at Stratton Mountain
The event moved from Suicide Six to Snow Valley, and then landed at Stratton Mountain in 1985, its home until 2013. It took on the title of the U.S. Open of Snowboarding, and a major innovation saw riders donning speed suits to shave seconds off their race times.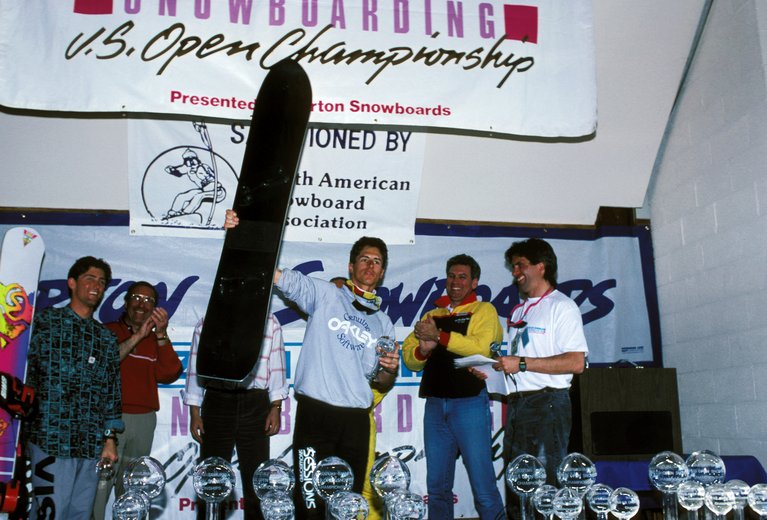 1988: The First U.S. Open Halfpipe Event
Halfpipe riding made its U.S. Open debut in 1988. Terry Kidwell took home victory, while Craig Kelly captured the overall title – foreshadowing his legendary board control and all-around skill.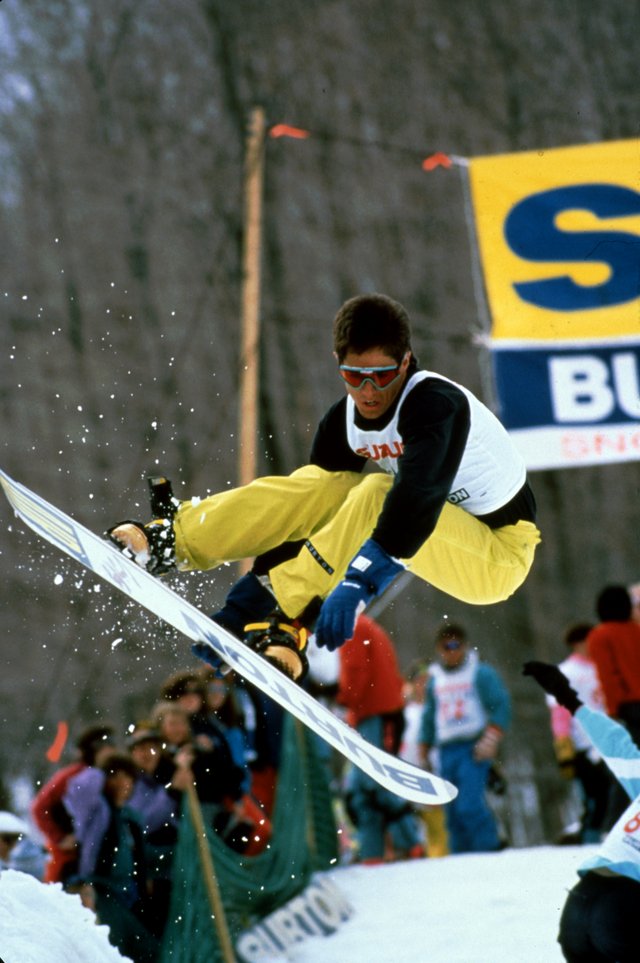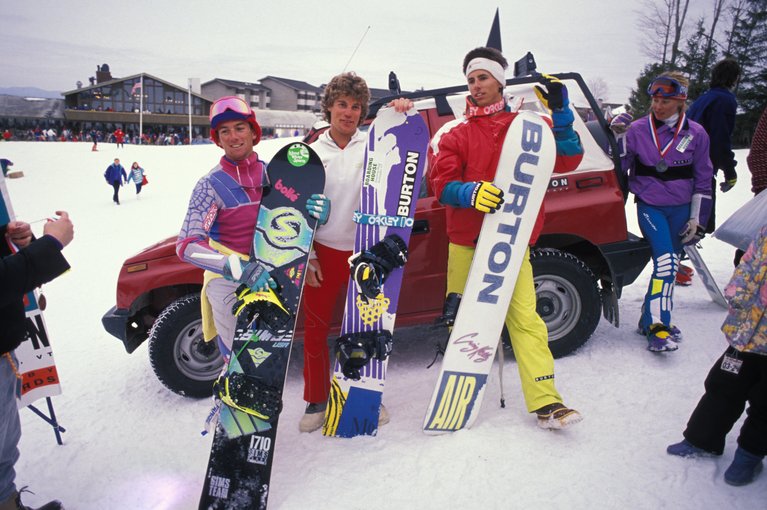 1989: Craig Kelly's First U.S. Open Halfpipe Win
By 1989, Craig Kelly was the competitive force to be reckoned with. When he took his first U.S. Open halfpipe victory in 1989, he'd already been the overall World Champion since 1986. His first U.S. Open halfpipe win sealed his status as the guy to beat, a pressure he carried until he quit competition to pursue filming in 1992.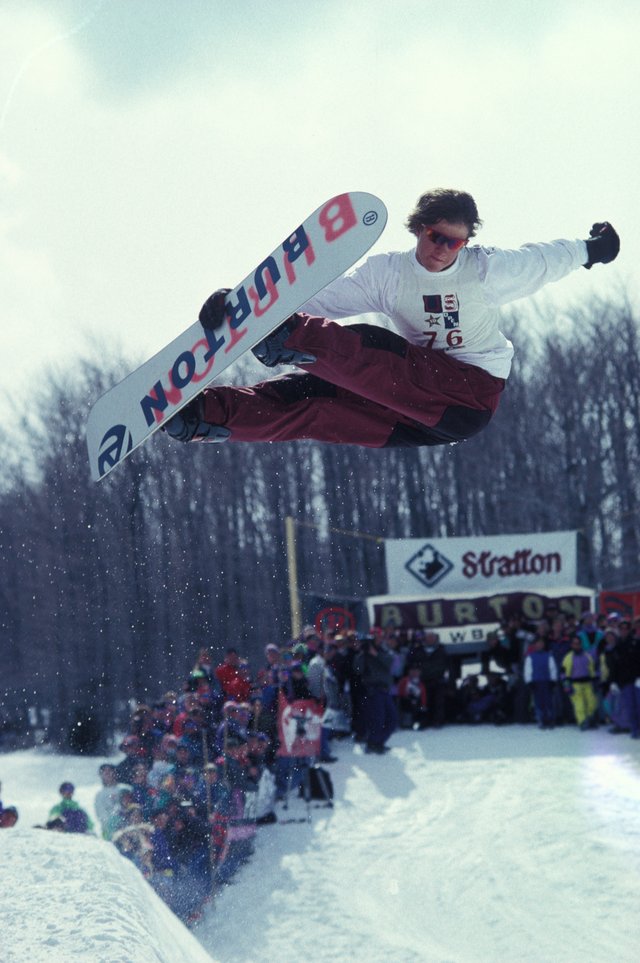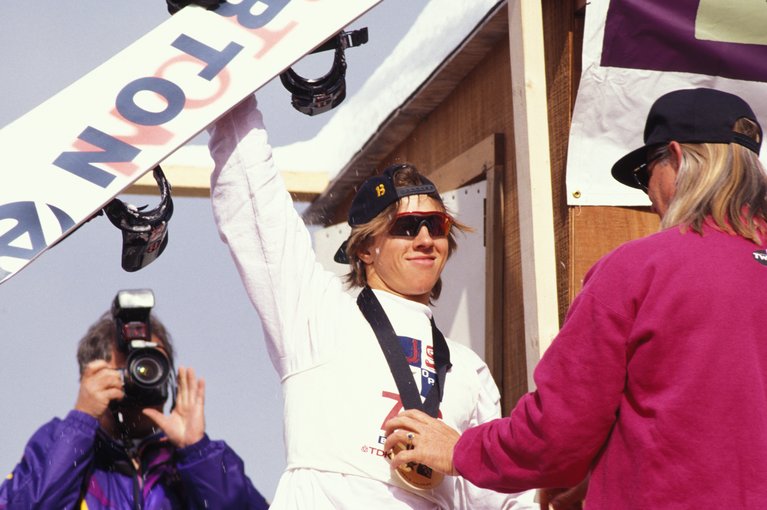 1992: Terje Takes His First Title
When Terje Haakonsen made his first U.S. Open appearance in 1990, he rode a Micro Air and was up against Craig Kelly, Shaun Palmer and Jeff Brushie. By 1992, he was the leader of a new wave of freestyle talent, and his victory that year was just his first of three U.S. Open wins.    
1998: Mike Michalchuk's First Double-Cork (Sort of)
Over a decade before Shaun White made the double cork a Superpipe finals must-have trick, Canadian wild man, Mike Michalchuck was sending it twice upside down. His double backflip stoked out the crowd, but he was before his time, and the double was shelved for years to come.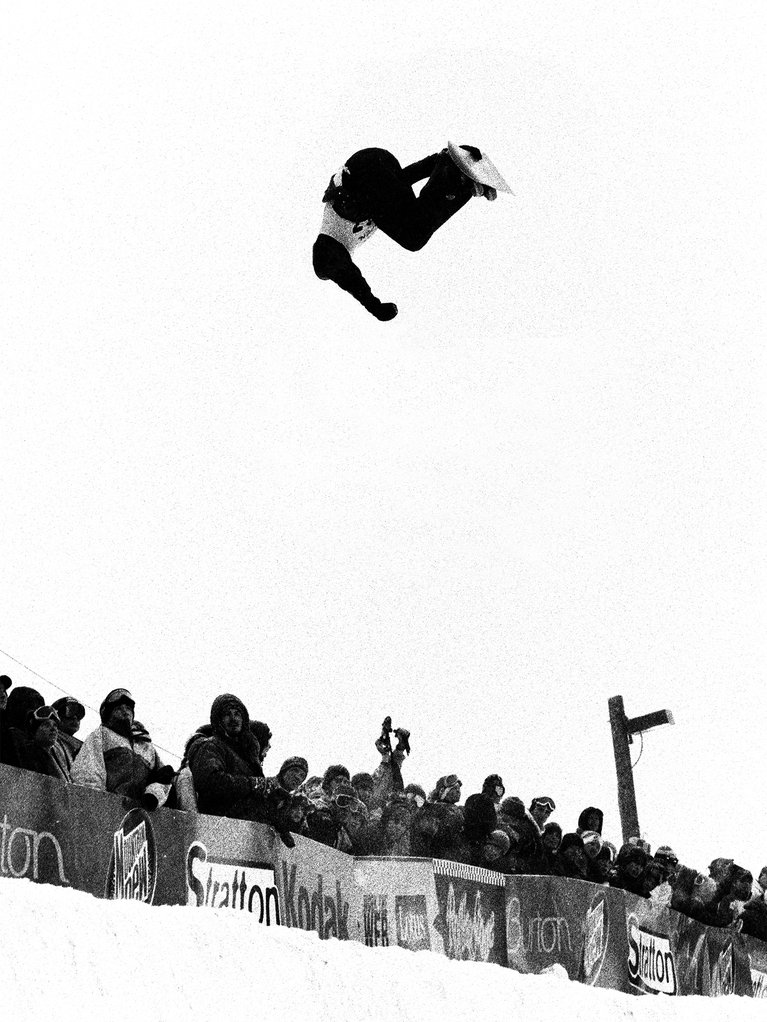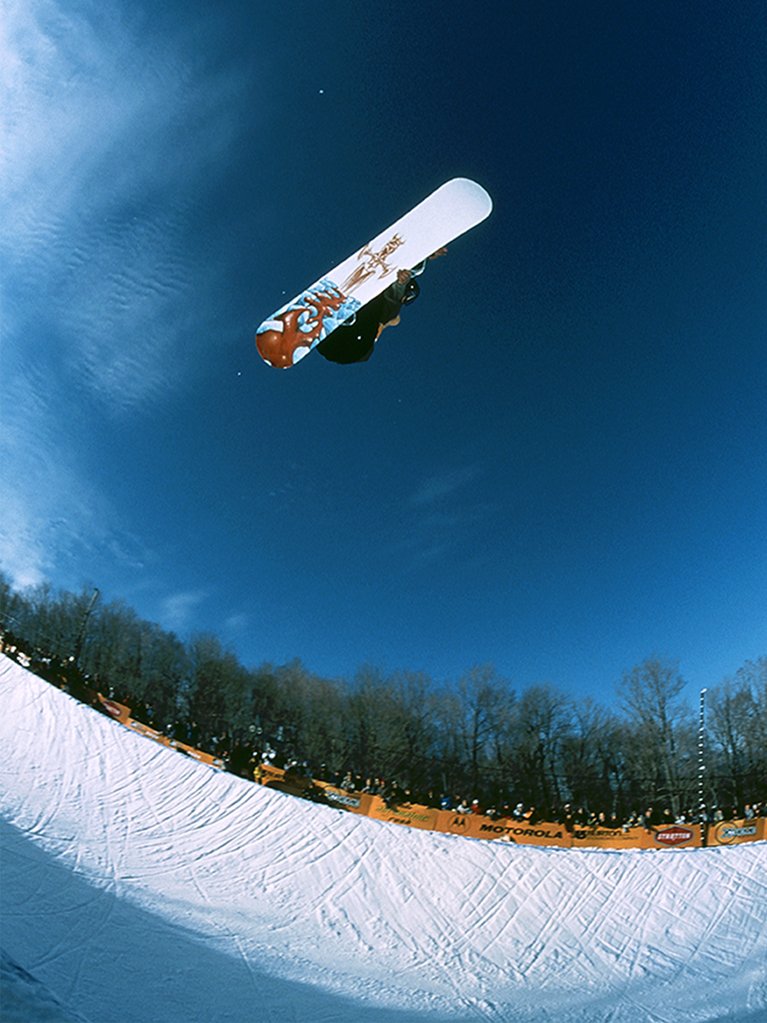 2001: The First Year of Jersey.
2001 was the first year (of five) that Danny Kass won the U.S. Open, ushering in a new era of explosive attitude and style, on and off the slope. If there ever was a lull in spectator enthusiasm, it was back in full effect with the Grenade Army. "Don't Jersey Vermont"? Fahgedabout it. 
2003: First U.S. Open Rail Jam
This year saw the first U.S. Open rail jam, won by some kid named Travis Rice.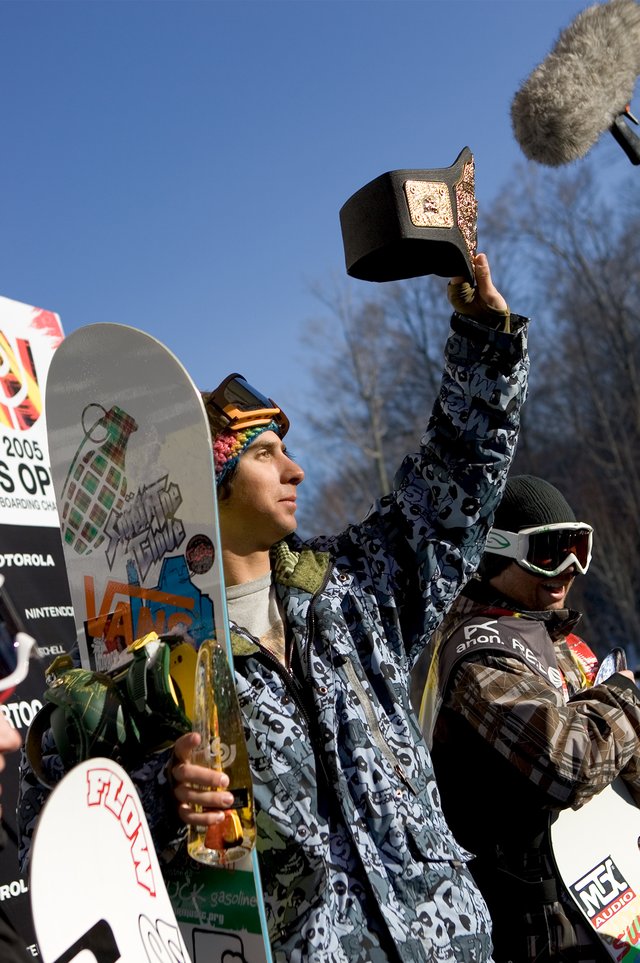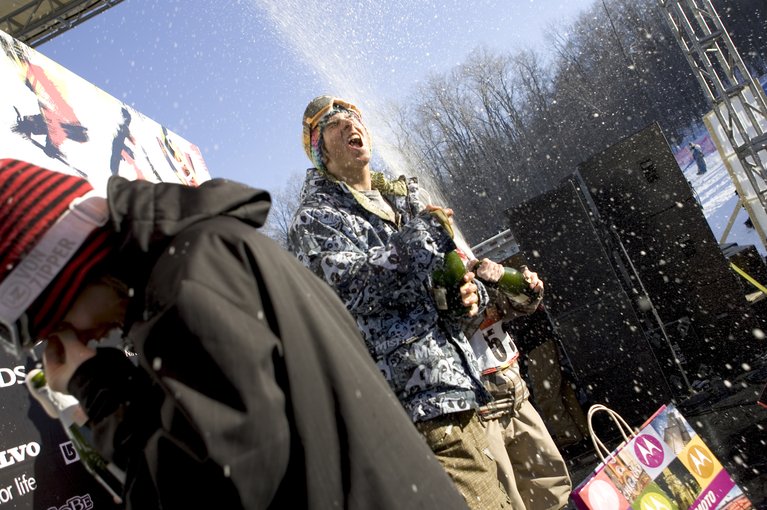 2005: First to Win Four Halfpipe Titles    

Dirty Jersey couldn't have been prouder than the moment Danny Kass got to the bottom of the pipe, becoming the winningest male halfpipe rider in U.S. Open History. For the time being, anyway.      
2006: Shaun White's First U.S. Open Win.
Somehow, Shaun White didn't take the halfpipe title until 2006. But he made up for lost time by winning the slopestyle event also, stringing together a record 12 consecutive wins in one season. Apparently he was just getting warmed up, and went on to tie Danny Kass with five overall U.S. Open wins.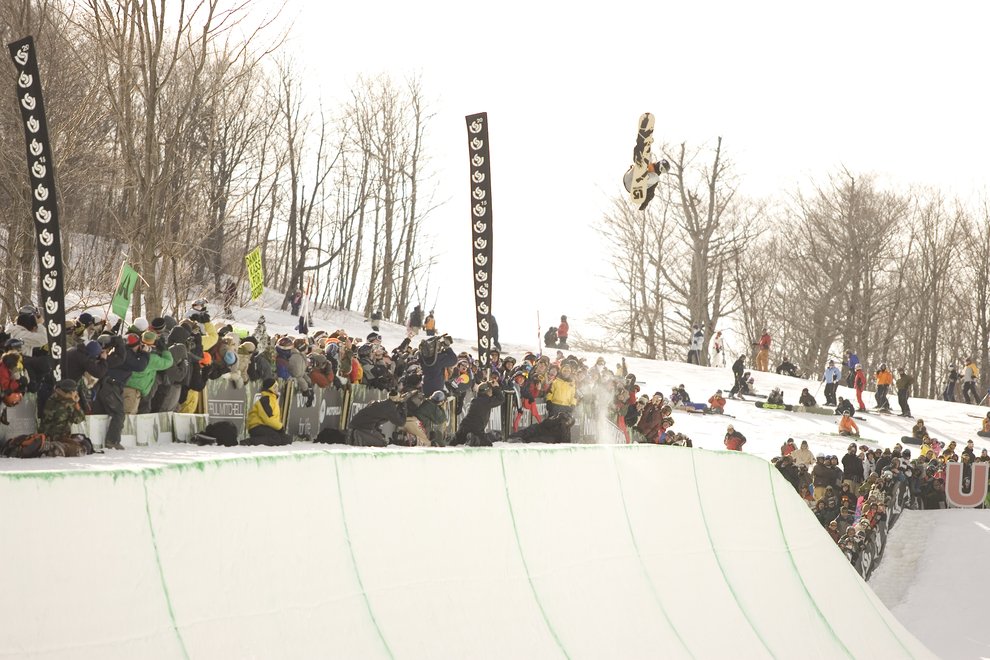 2007: First Competition to Turn 25    

If you've read this far, you might not be surprised to hear that by 2007 the U.S. Open had been around for a quarter of a century. Among all other events, that was a first, and a big reason why the Open continues to have such a draw.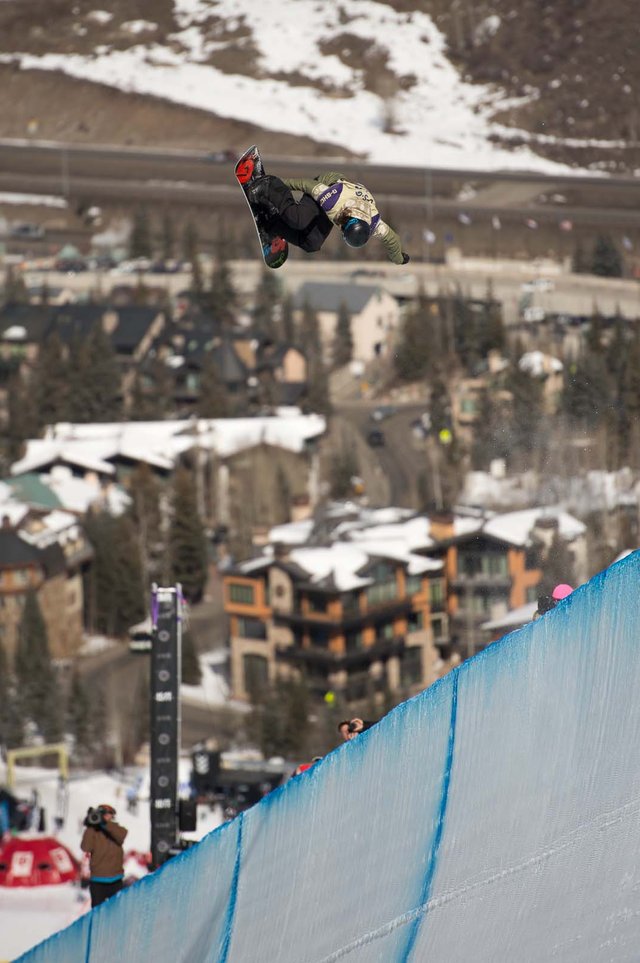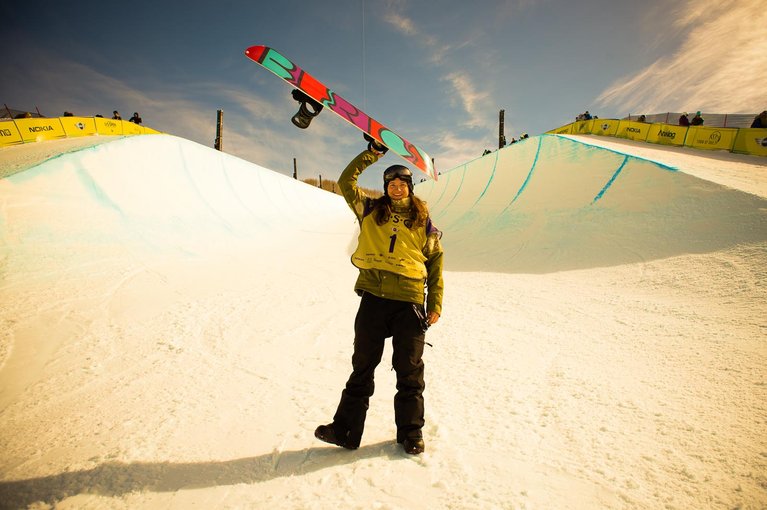 2013: First Time a Woman Became the Winningest Halfpipe Rider    
White and Kass may have five titles apiece, but in 2013, Kelly Clark became the winningest U.S. Open halfpipe rider ever by taking a sixth victory. By 2015, she had racked up eight U.S. Open wins, and became the most successful athlete of any sport, ever.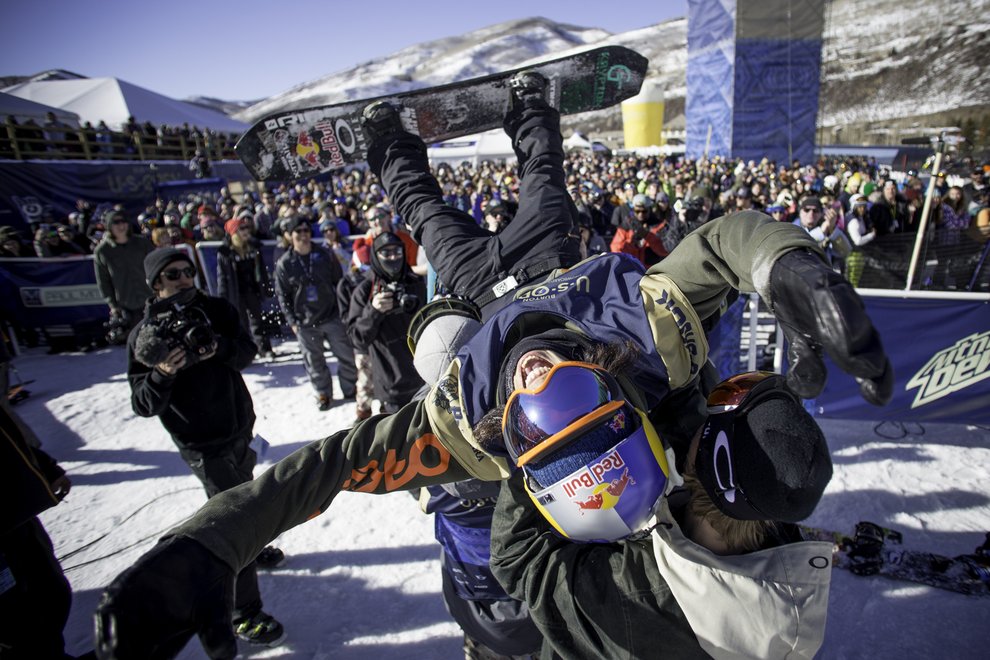 2015: First Back-to-Back 1620's in Competition
Every rider that drops in at the U.S. Open wants to do their best. That's all part of the equation that makes this the premier venue for competitors and spectators alike. And the progression since 1982? In 2015, Yuki Kadono won slopestyle with the first ever back-to-back 1620's in competition. 
What first will go down this year? Check it out and see! ∆    

---