Digging Through The Archives: The Rarest Burton Snowboards
These are some of the rarest snowboards in existence...
Spanning team rider prototypes to one-of-a-kind auction exclusives, Burton's history of creating limited-edition boards goes back to the 1980s. Each of these boards is the physical expression of a unique relationship between the brand and a growing network of collaborators and organizations. Some are so limited they've become the rarest boards we (or anyone else) have made.
---
Stone Hut (2012) - 100 Units
Considered Jake Burton Carpenter's first "signature board," the 2012 Stone Hut was also the first board made at Craig's Prototype Facility in Vermont to be sold commercially. True to its namesake at the top of Stowe, Jake designed the Stone Hut for pow-stash-to-park versatility, with a twin-shaped feel underfoot and a powder nose for float. Finished with artwork from the Valleys of Neptune album by Jimi Hendrix, personally signed by Jake, and sold at select shops worldwide with a laptop case full of Jake-approved accessories, this 100-unit run became an instant classic.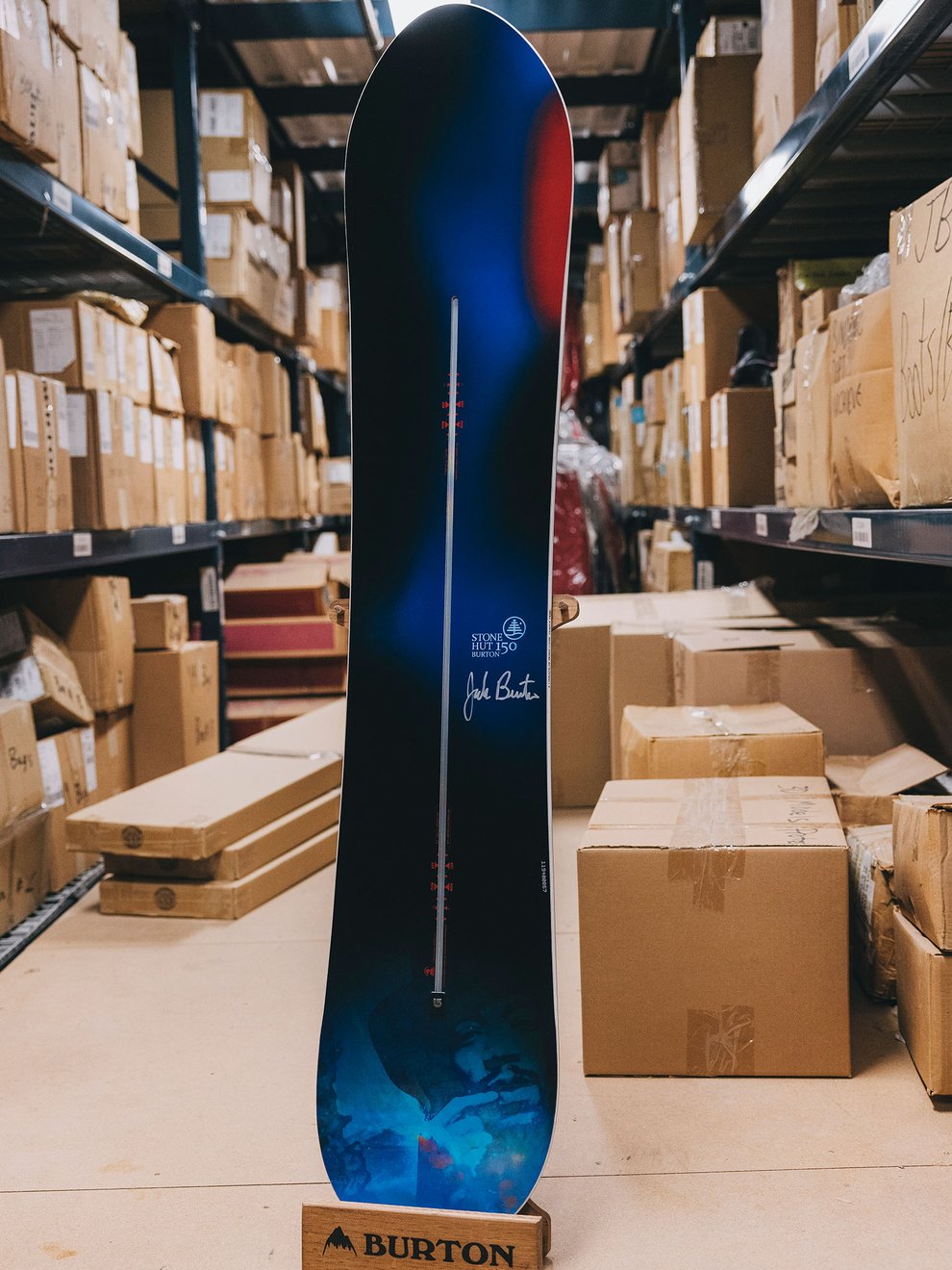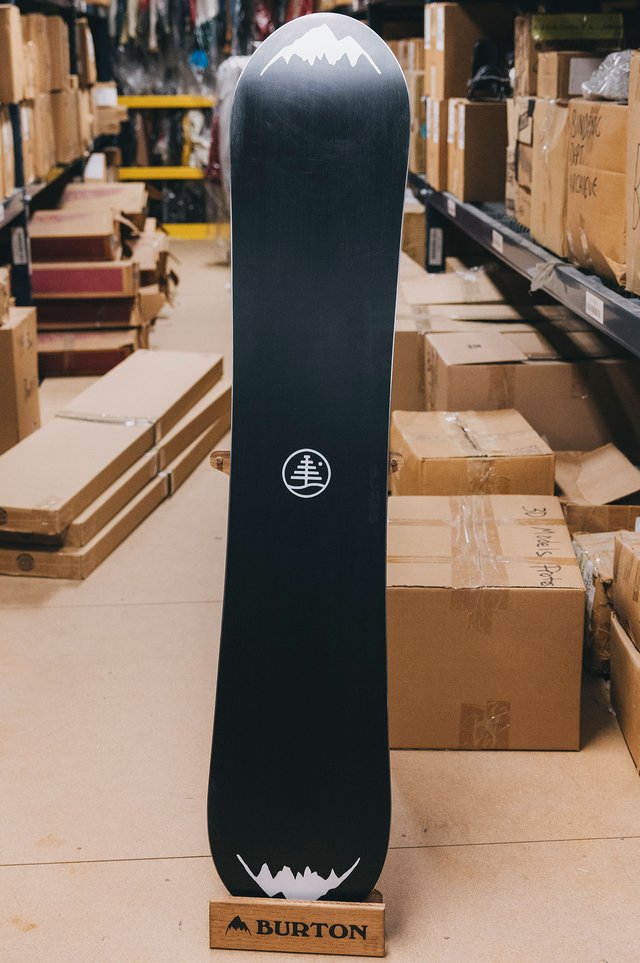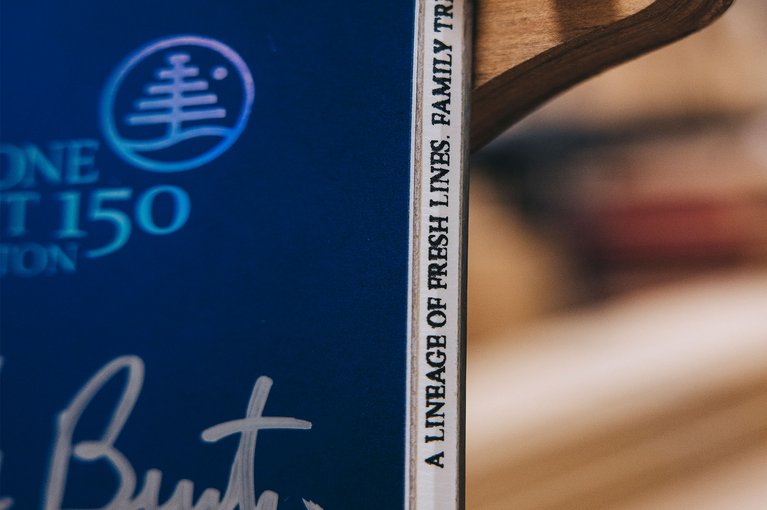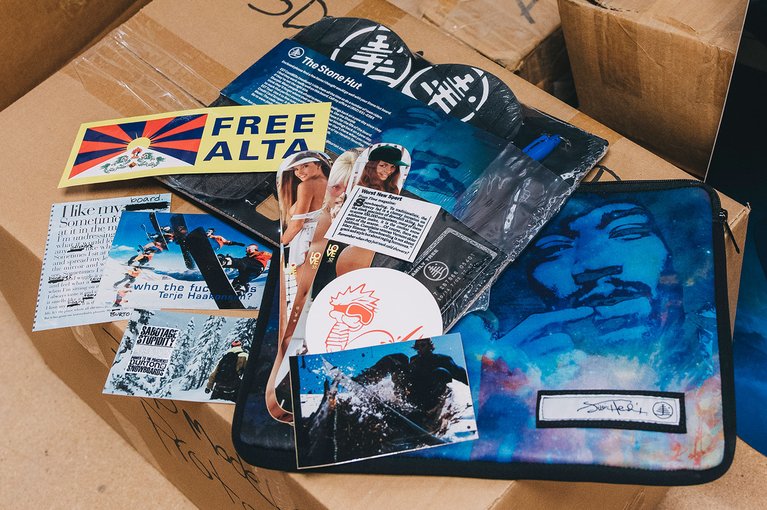 ---
McMorris Mystery Lite (2019) - 50 Units
The 2019 Process Mystery was a product of Jake collaborating with one of snowboarding's most prodigious freestyle riders— Mark McMorris. These Mystery-teched versions of Mark's preferred quiver-killer, The Process Camber, were built at the Craig's prototype facility to maximize the Process's lightweight performance and camber snap. Rolling out with eye-catching graphics, this 50-unit limited release debuted as part of the second Mine 77 collection. With all proceeds going to the McMorris foundation, which helps underserved children find their passion through sport, the Process Mystery is a rare gem for its performance and charitable stoke.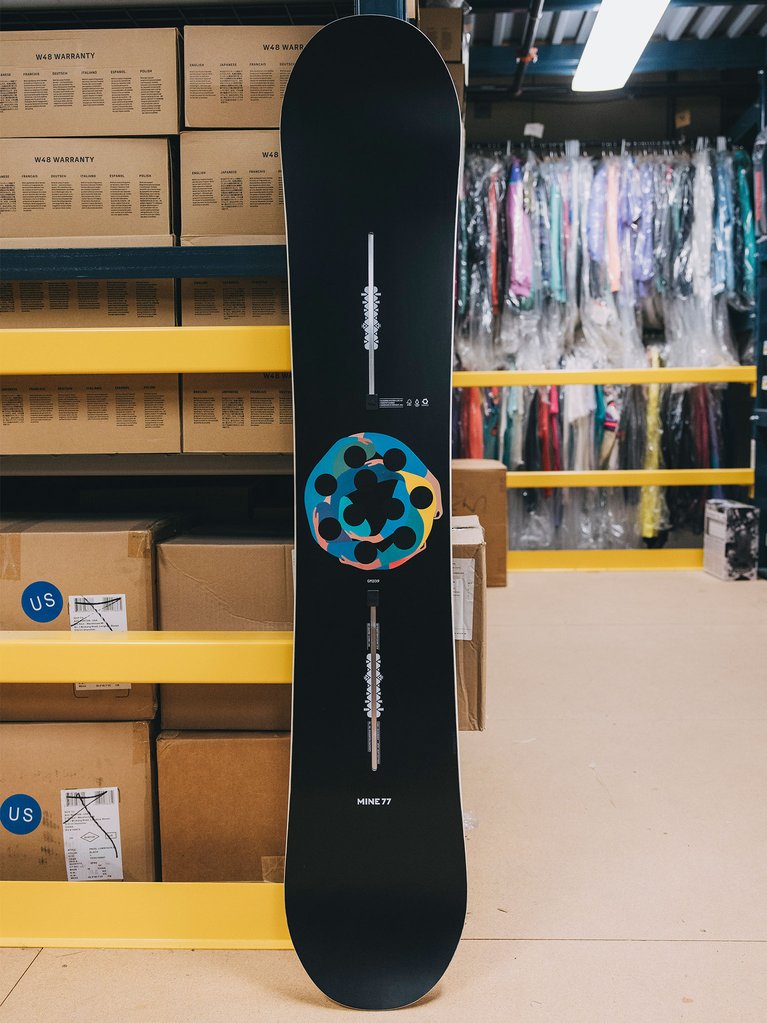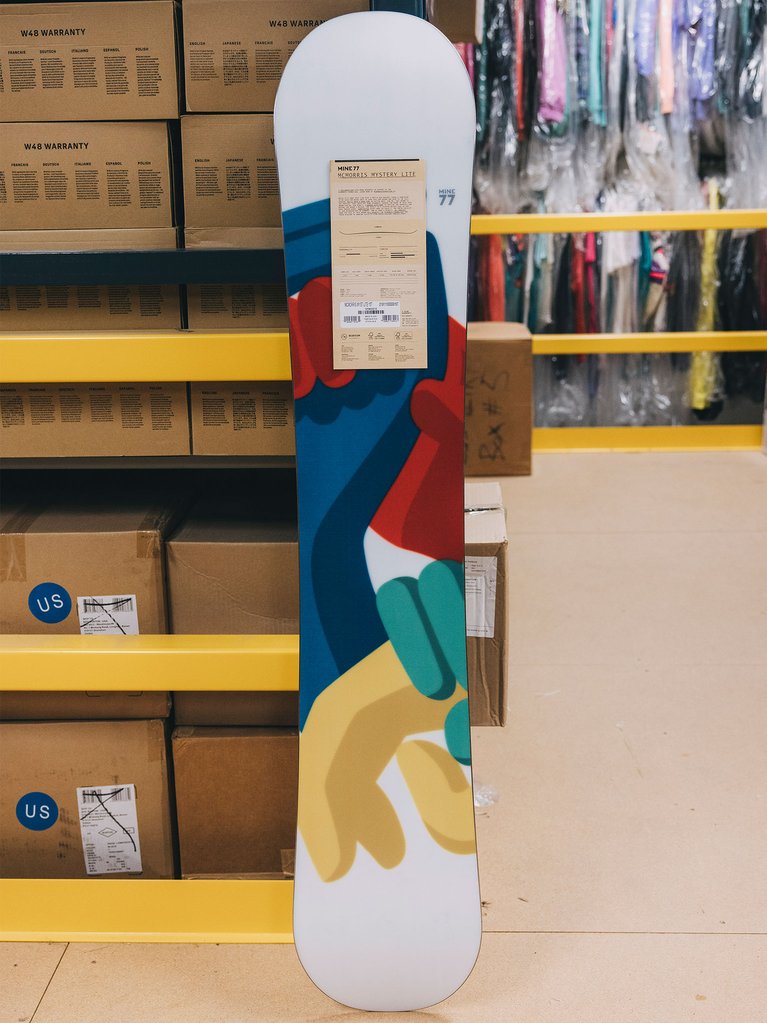 ---
Philosopher (2016) - 50 Units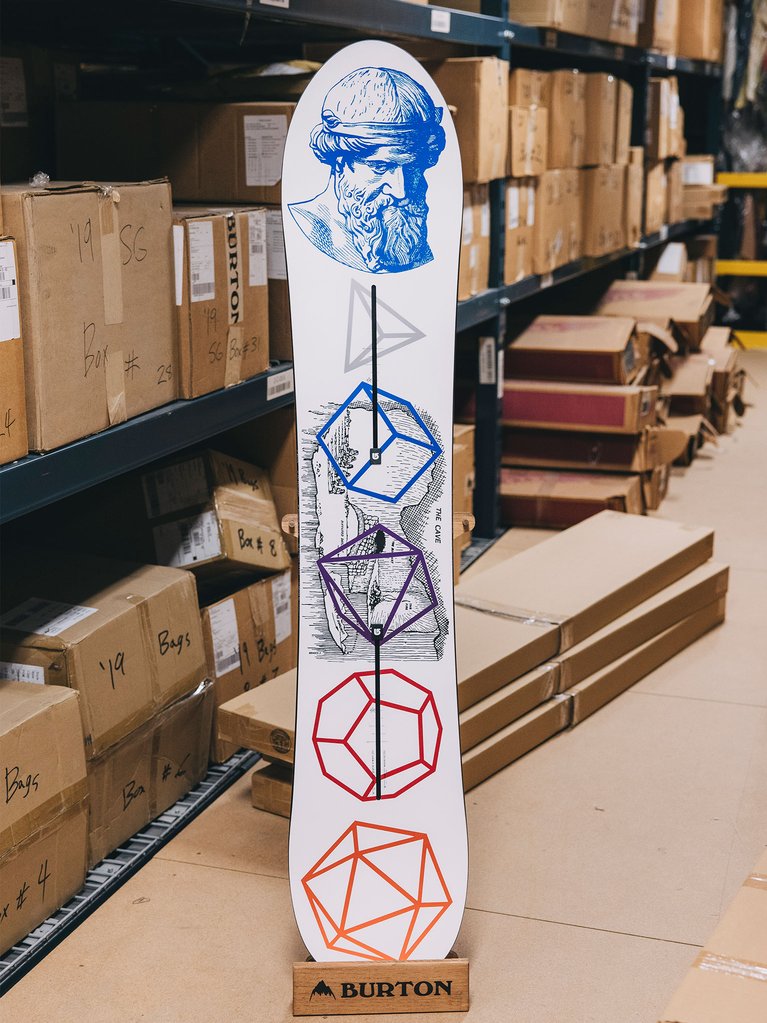 When Jeff Koons suggested a collaboration, Jake knew it would be a once-in-a-lifetime chance to work with the renowned pop culture artist, sculptor, and avid rider. "When you're on a snowboard, there is a sense of oneness, and I'm just mesmerized by it," said artist Jeff Koons. "I created an idea for a board that reflects the philosophy of this feeling."

Two years of development later, the 2016 Philosopher was born— a freestyle shape that's ready to dive into a powder stash, similar to the Stone Hut. Koons' graphics depicting the journey from Plato's Cave to a higher state of consciousness pushed the Craig's prototype team to create the largest foil stamps ever used on a snowboard. "Snowboarding is the biggest gift that I as an individual or Burton as a company could give to anybody," said Jake. Only 50 of these fine-art boards were made, with all proceeds going to the Chill Foundation.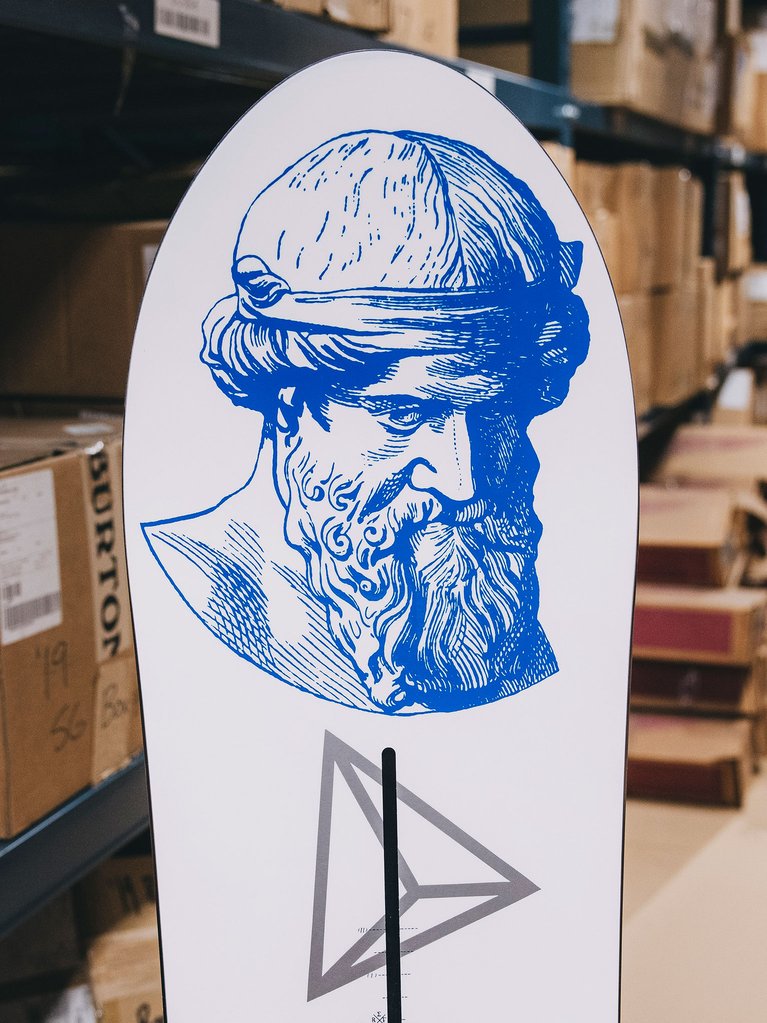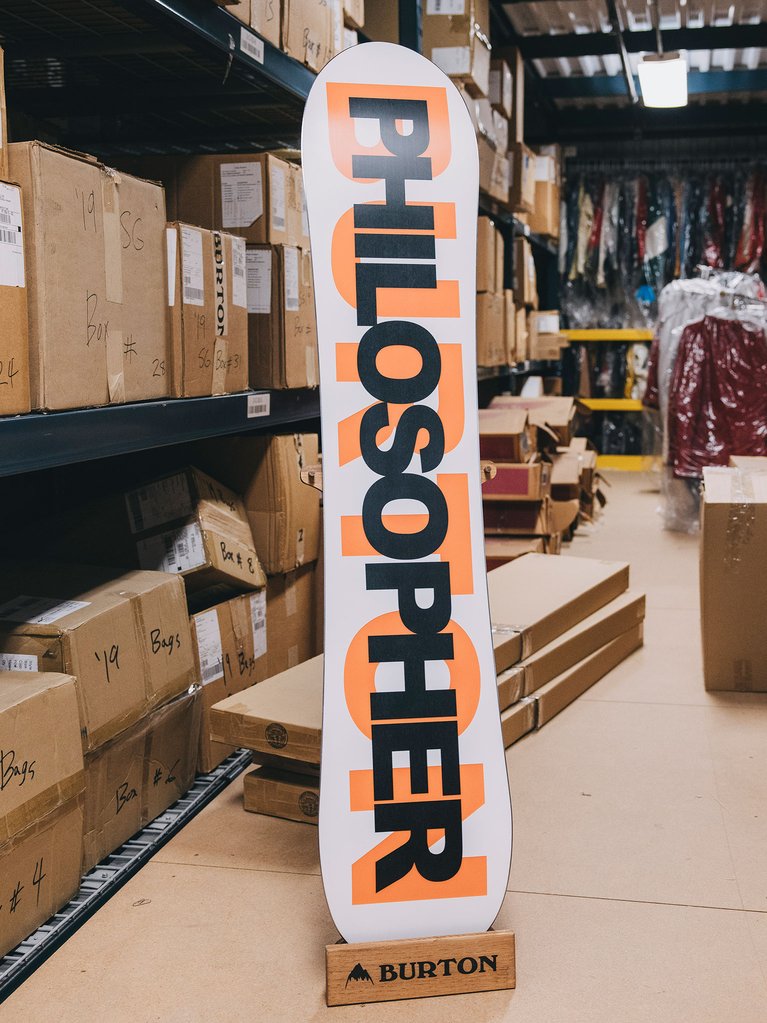 ---
WHITE PAPER (2022) - 10 Individually Numbered Units
The WHITE PAPER was released as part of the 2022 capsule collection designed by artist, architect, engineer, designer, musician and DJ, chief creative director, and artistic director Virgil Abloh. Built on the Family Tree Show Stopper's twin-flex, tapered shape, its custom graphic featured text from Virgil's "Manifesto," the concept driving everything he created in collaboration with Burton— products that become proof of diversity within snowboarding. Each WHITE PAPER was numbered and auctioned off to benefit Virgil's Post-Modern fund, supporting the next generation of black fashion industry leaders. Highly limited, high-concept, and high-impact, only ten of these collector's edition boards exist.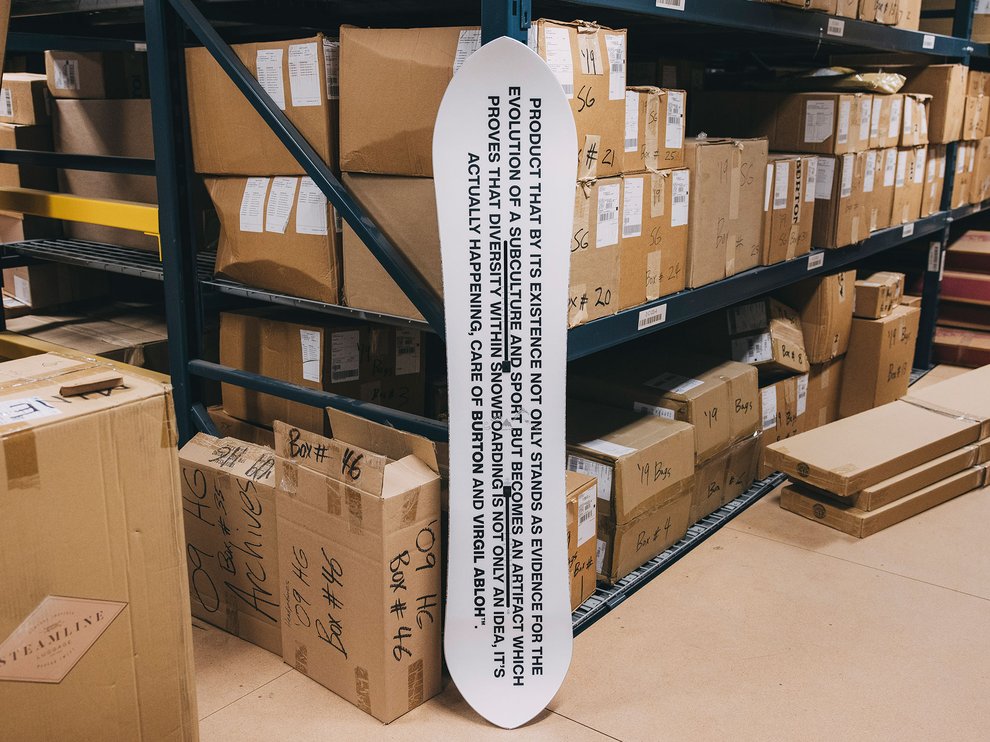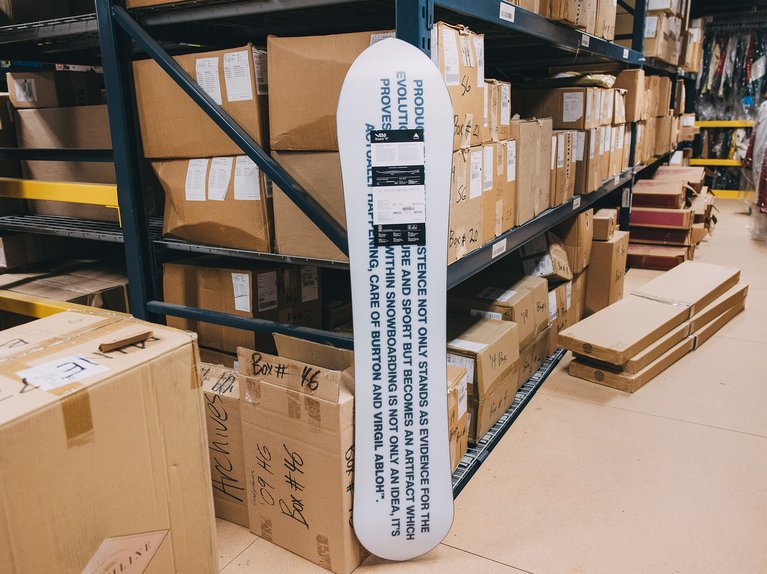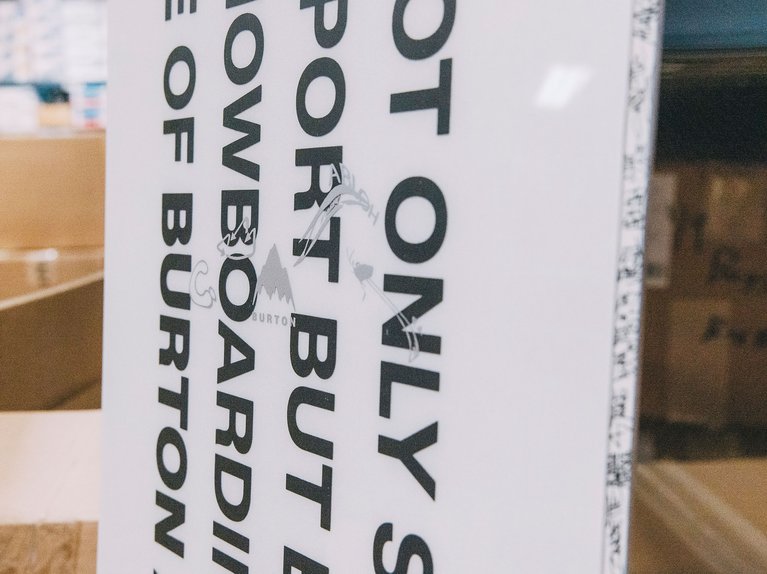 ---
Kiss Series 13 (2006) - 2 Units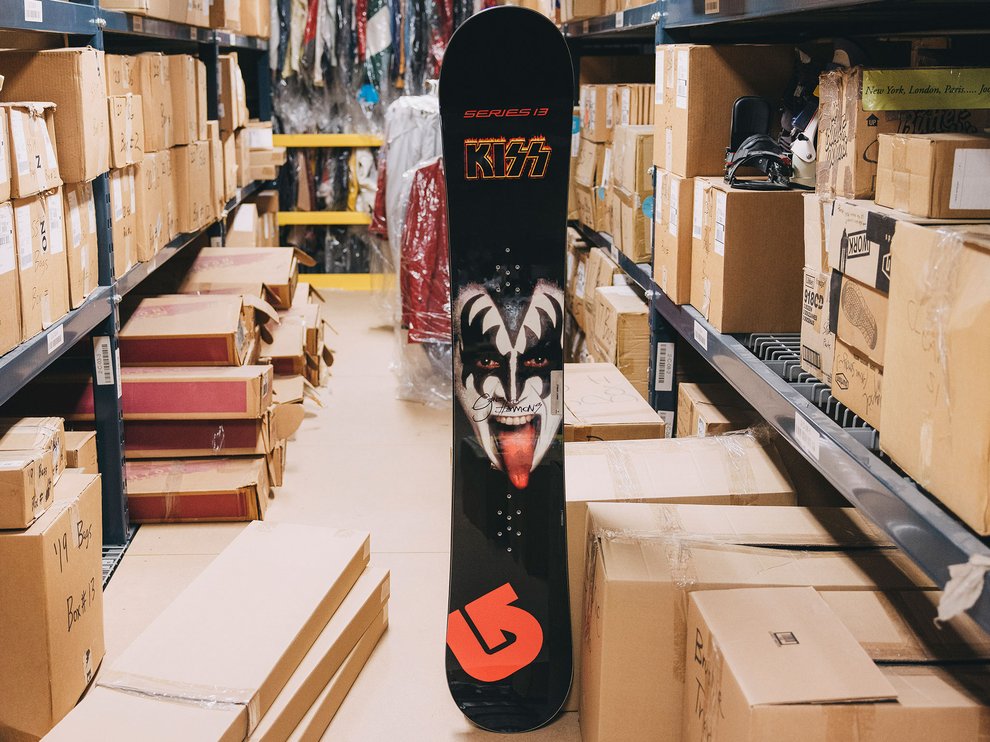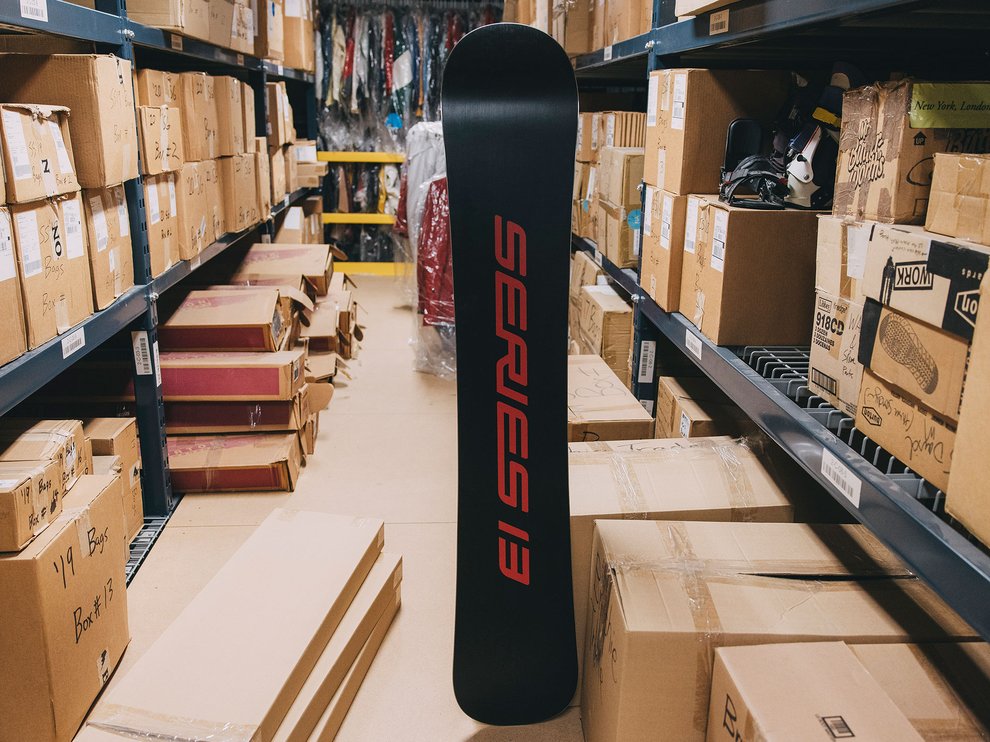 A Custom X creation requested by Rock and Roll Hall of Fame inductee Gene Simmons. Jake was stoked to help add some Burton flair to Gene's reality TV show, "Family Jewels," where the board is featured in an episode.

Built on the team-approved Custom shape and constructed with snappy, fly-weight "X" construction, the Kiss Series 13 was finished with a portrait of Simmons in full makeup, with his tongue out, of course. None were sold, and only two were made— one for Simmons and one for the archives. A rare pressing, indeed.

Fun Fact: Aside from the brief cameo in an episode of "Family Jewels," no online images of this board existed (before this blog post). This board is so rare that it hardly exists on digital screens, a crazy concept for 2023.
---
Mystery Air Signature Graphic - 5 Units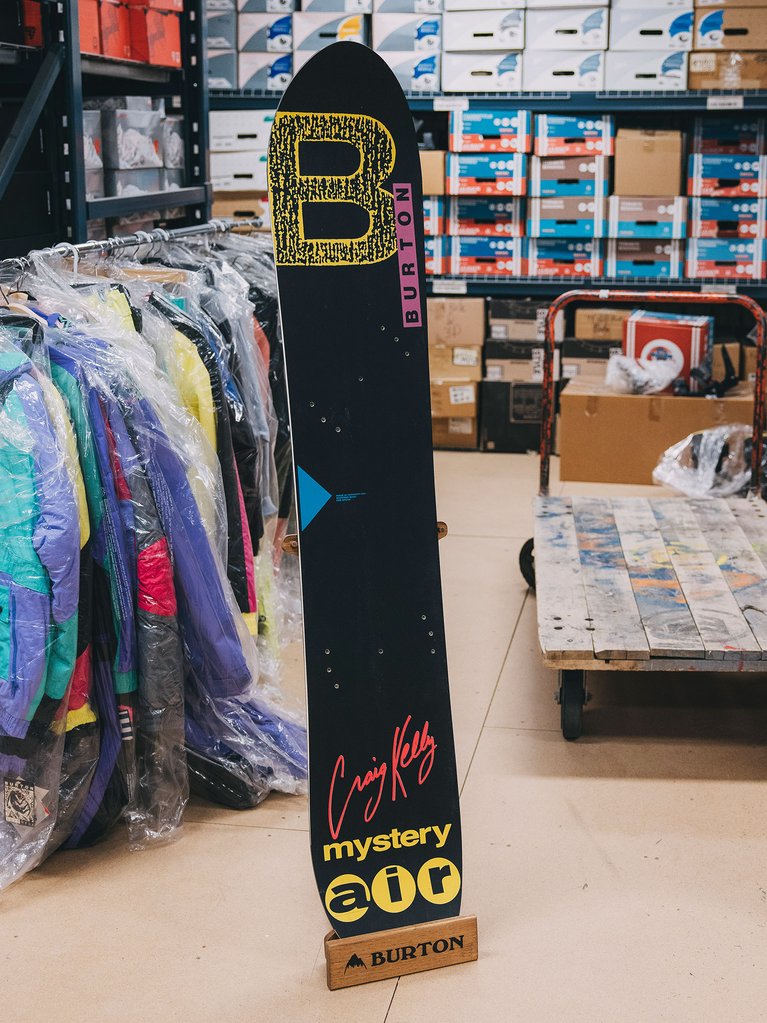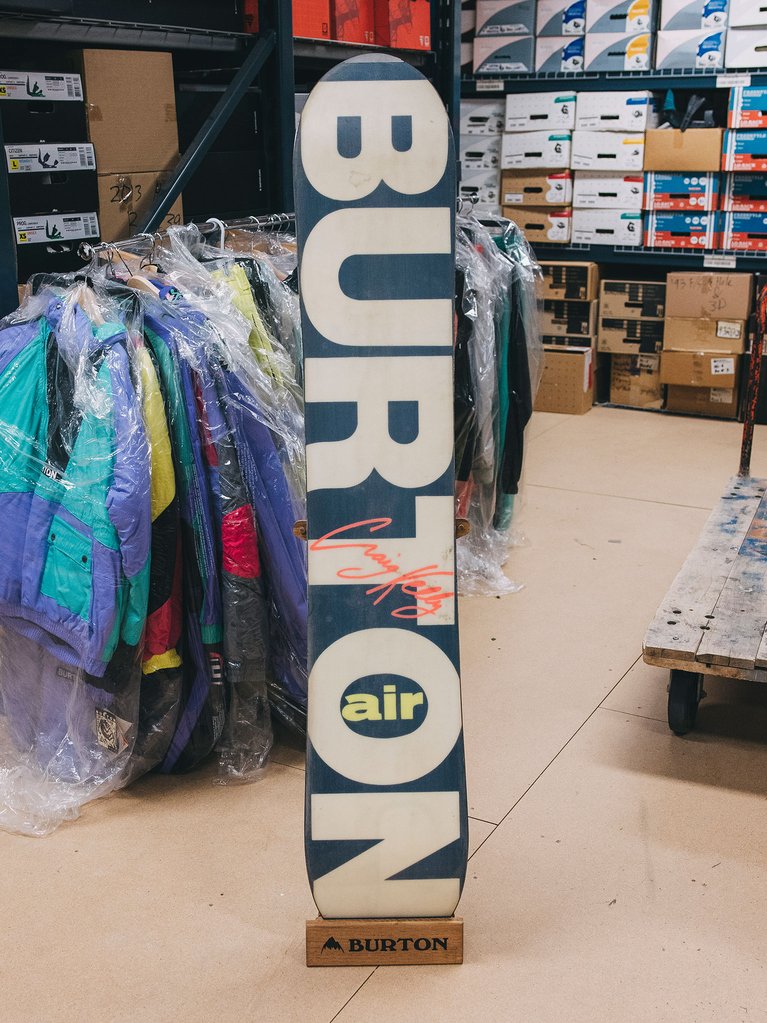 What's in the "mystery" wooden box, wondered eager riders who opened the 1989 Burton catalog. Turns out it was the 1989 Mystery Air, the ground-breaking freestyle board made just for Craig Kelly when he joined the Burton team.

Only five boards were made with Craig's handwritten signature pressed right into the board. Each is an incredibly rare piece of snowboarding history. We have one in The Burton Archives. With only four more out in the world, we're left wondering where they ended up.

Any other folks holding? Let us know.
---
Playboy Gold (2003) - 3 Units
When Playboy turned 50 in 2003, Burton rolled out an exclusive collaboration of 700 Playboy x Burton 158 Customs, sold in select Burton retailers worldwide.

Taking that up a notch, three "Playboy Gold" boards were made with a pure gold Playboy rabbit head inlaid into the top sheet, which was also colored gold. One of these went to Hue Hefner, and another to Jake. The third, and only one to be sold publicly, was auctioned in New York City in 2004, with all proceeds going to The Design Industries Foundation Fighting AIDS (DIFFA) foundation. 50th-anniversary celebration, an all-time classic Burton shape, and precious metals combined to create this elusive and one-of-a-kind treasure.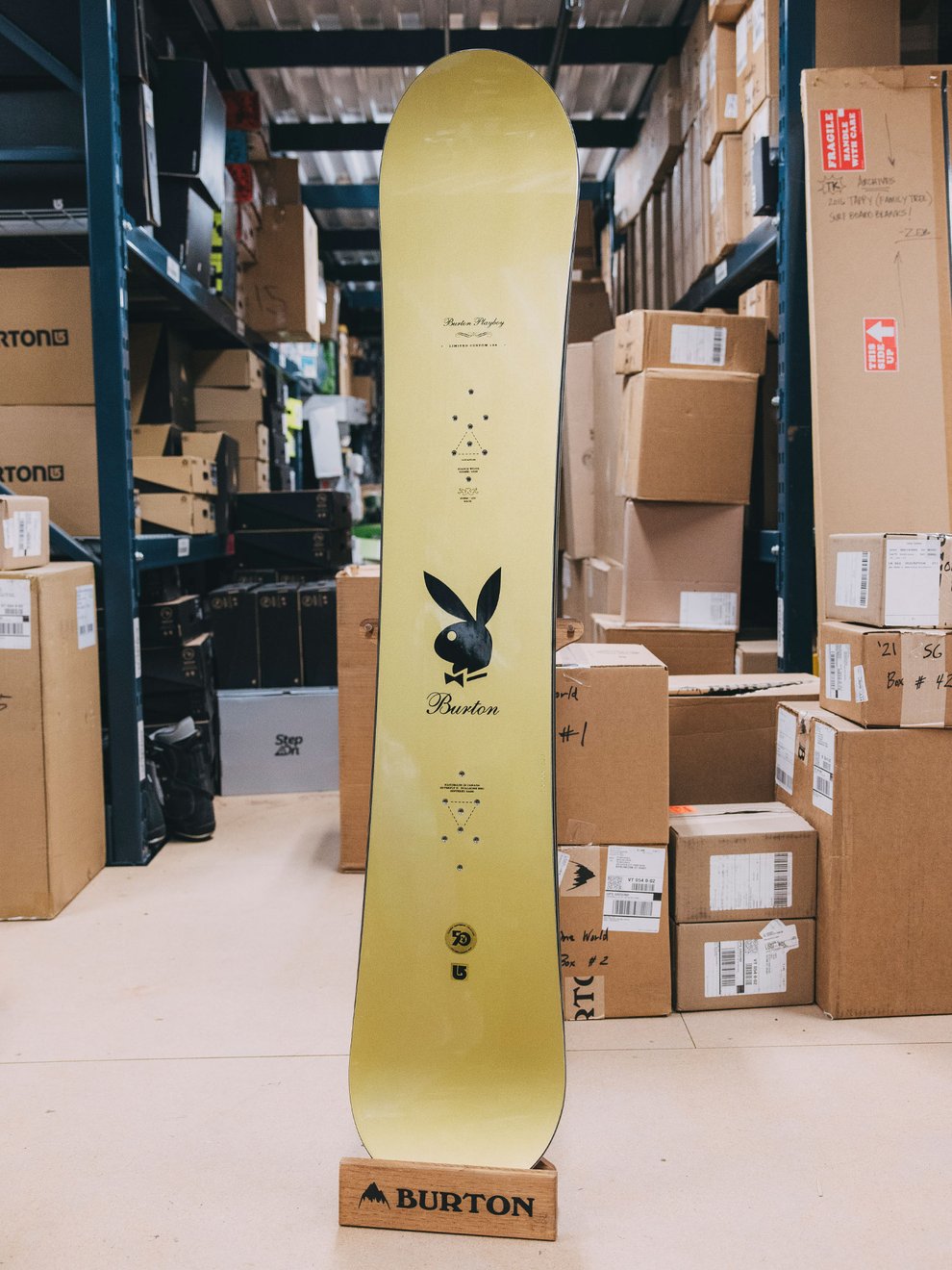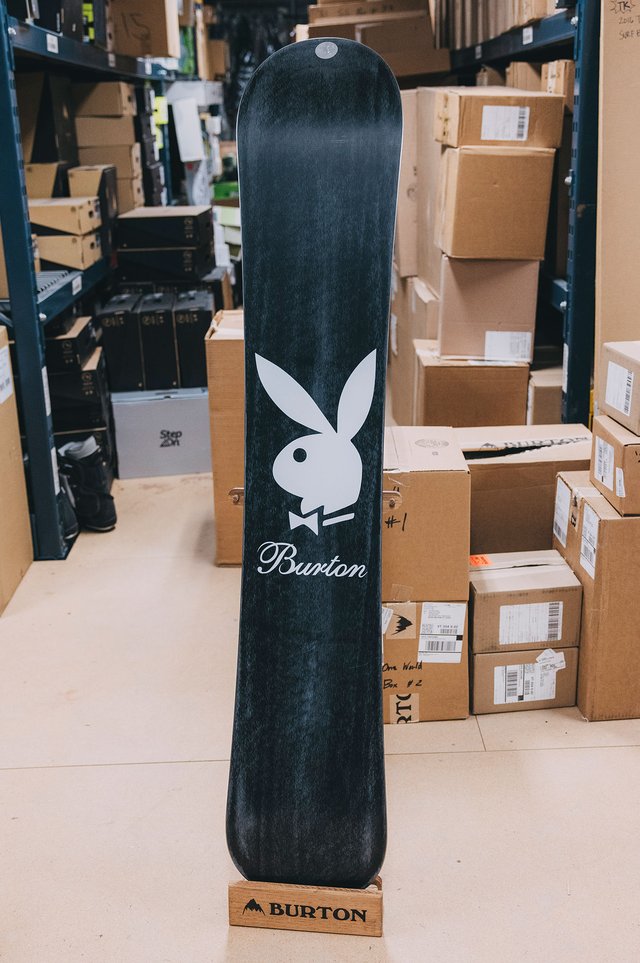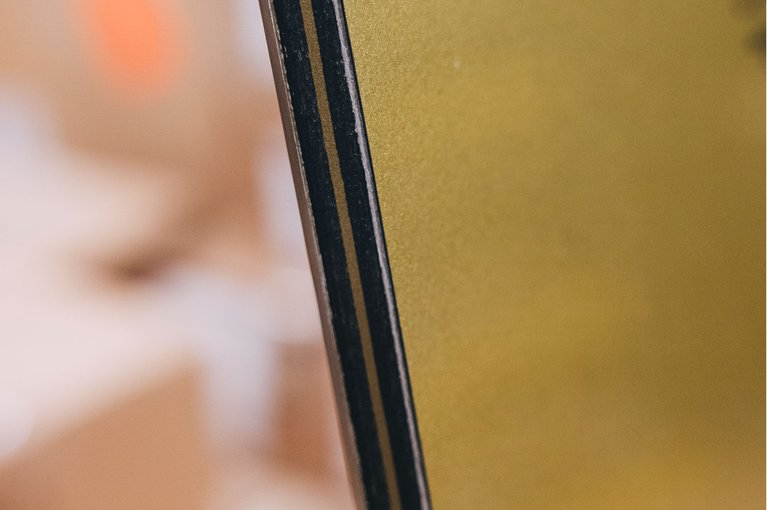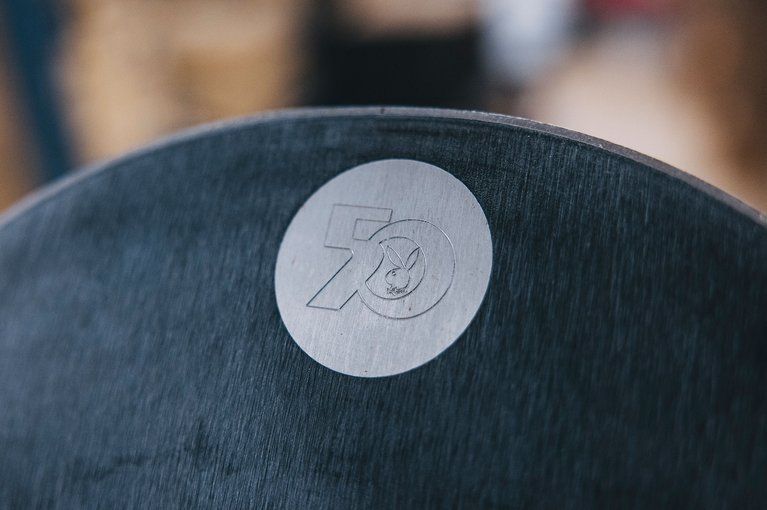 ---
Sometimes it's surprising to look back and have a board become a rare collector's item. But making history seems to be the unexpected benefit of Burton's constant search for new collaborations with leading riders, creators, and artists of the time. More to come? We'll bet the archives on it.
---
Did you enjoy this Article? Well, it wouldn't be possible without Burton Archivist Todd Kohlman. His contributions provide insight and accurate accounts of almost every element of our history. He possesses an extraordinary understanding of snowboarding that reveals insights into our brand's history, most of which, remains unknown to the outside world. Todd's remarkable ability to swiftly recall key details of our riders, product, and company has been an immense asset to pieces like this and so much more. Todd always has a positive attitude towards collaborating and sharing snowboarding history with YOU, making him a key component to our brands, past, present, and future. We are truly fortunate to have Todd as an integral part of this team.
---