Prepare for Mud Season: A Comprehensive Guide to Staying Dry This Spring
In most parts of the world, springtime comes with a caveat: the world gets wet.
At Burton HQ in the northeast corner of the United States, we call it mud season. The snow melts in the mountains, and all our beloved snow storms turn to rain. It flows down into the flatlands and the world turns soggy, sometimes for weeks. A familiar tale in most mountainous areas.
But maybe you're not in the mountains. Maybe you're in Brazil during the rainy season, Scotland in the wintertime, or Seattle on a Tuesday…
The awesome reality as that there are so many options in the rainwear department, from heavy duty to light and packable. It's all about what you're up to. Windbreaker with a water-resistant coating, or GORE-TEX fortress? Active layering, or packable just-in-case protection?
Let's run down the different options in the hopes of creating a comprehensive guide to Burton's water-resistant wardrobe.
Level 1: Water Resistant
When it's not full-on raining, but conditions are variable – maybe some mist, some drizzle – you'll be glad you're in some water-repellent gear.
We call it DWR – Durable Water Resistance. This ensures that you won't get soaked if a little moisture floats your way while still keeping everything soft, stretchy, and comfortable.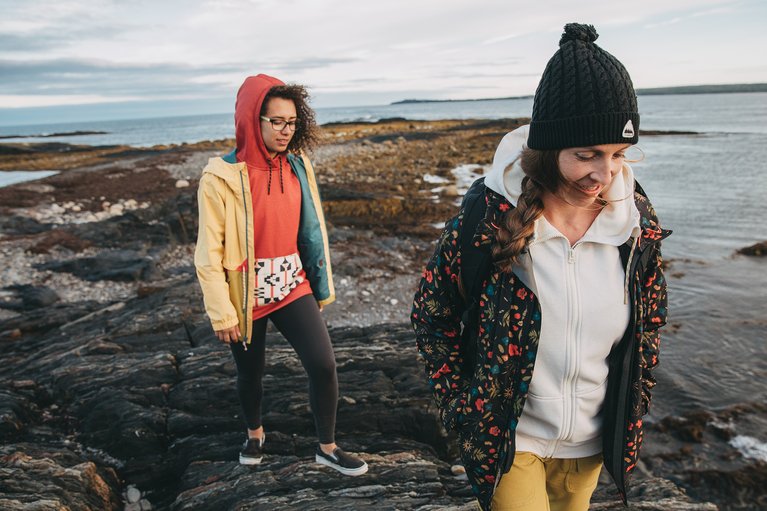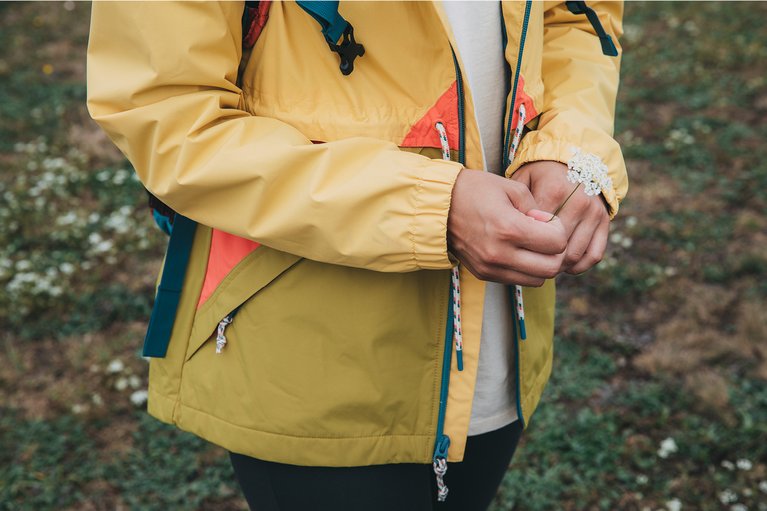 Out on a hike and caught in a drizzle? Mountain biking in the early morning mist? Spraying champagne all over the back porch? No need for heavy duty rainwear.
Exhibit A: The Hazlett Packable Jacket, Narraway Jacket, and Portal Lite Jacket
These jackets feature durable nylon ripstop fabric that will keep wind and a little moisture at bay. The real kicker is that they're super lightweight and pack into their own pockets, making them perfect for tucking away in a backpack or pocket when they aren't needed.
Level 2: Critically Waterproof
When drizzles turn to drops, there are two levels to consider: waterproof, and super waterproof. The difference is all in the materials and construction.
Critically waterproof garments feature performance materials like DRYRIDE, which offer solid protection from the everyday squall. If you're walking to the store on a stormy day, or going for a hike under grey skies that might open up, this is a great level to be at.
There are also things like zippers and seams to consider. You'll see the phrase "Critically Taped Seams" attached to jackets at this level, which means the major seams have been taped around the shoulders and collar to keep moisture out where it really counts.
Exhibit B: The Women's Sadie Jacket, and Men's Portal Jacket
Go-to rainwear doesn't all have to look like it belongs on an Alaskan fishing boat. Lightweight storm shells like the Sadie or the Portal keep function at the forefront with lightweight, packable waterproof fabrics.
Level 3: Guaranteed GORE-TEX
When you're really going out in the elements, it's best to be prepared. GORE-TEX fabrics are quite literally GUARANTEED TO KEEP YOU DRY®. They're trusted in the harshest conditions for a reason: they work.
The Spring/Summer line features GORE-TEX Paclite® fabric, which offers super lightweight waterproofing that's equal parts windproof and breathable. It packs down to a fraction of its size, making it ideal for activities where weight and space-saving are critical, like backpacking, or bicycle touring.
All our Spring/Summer jackets made with GORE-TEX fabrics also feature fully taped seams, which ensures that zero moisture will get in, even when the rain comes at you sideways.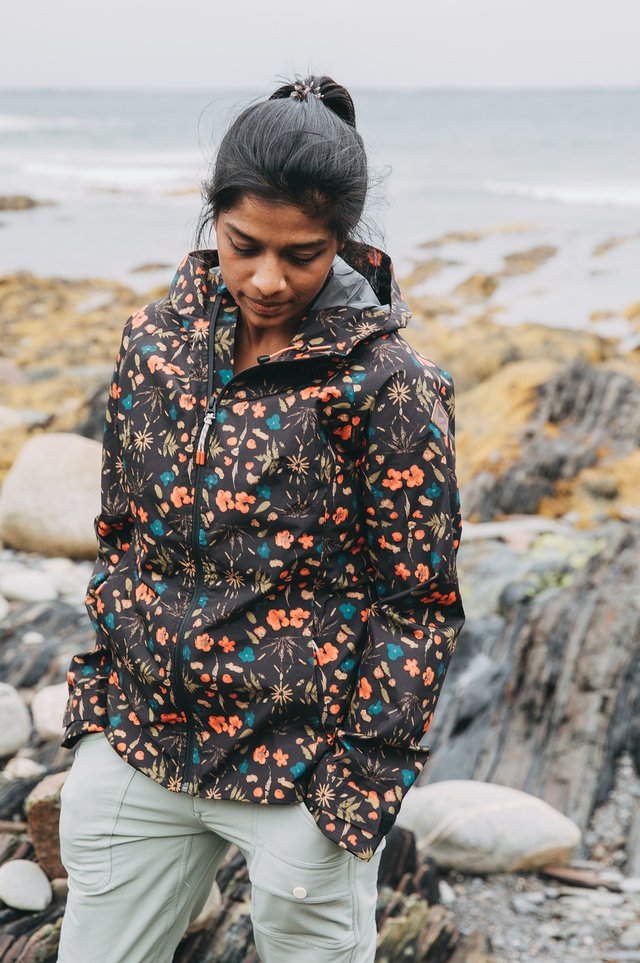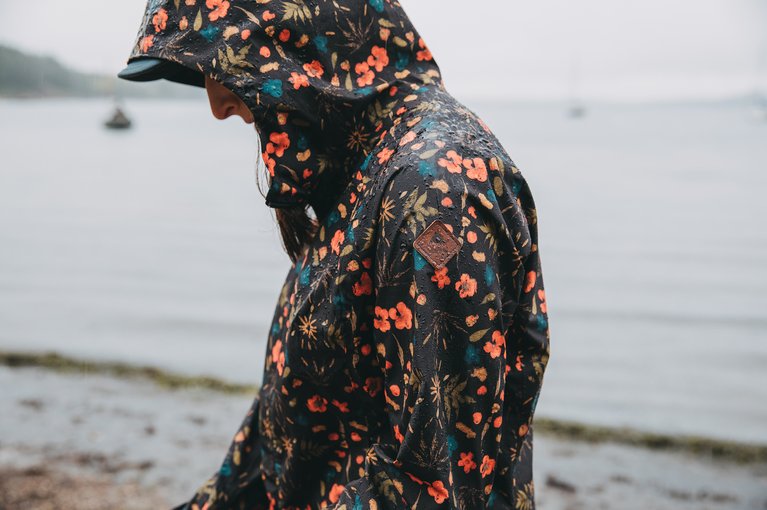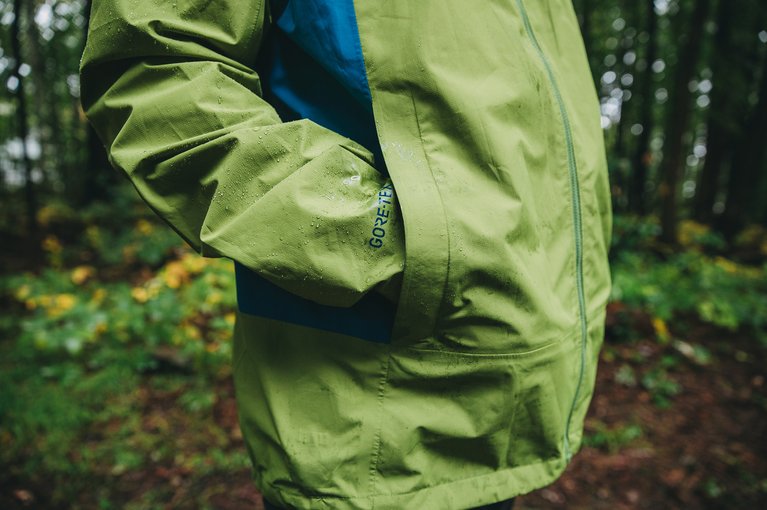 ---
We hope you don't get caught in the rain, but if you do, we're happy to help. If you have any questions about Burton rainwear, head to a Burton Flagship Store, or call a Burton Guide for answers and advice from someone who appreciates staying dry outside just as much as you do.
---