On the Rocks - Burton's Product Teams Climb Vermont
Let's be clear before we drop in: we aren't claiming we're some sort of rock climbing company.
The truth is, our employees get after it in all sorts of ways between winters. To Sarah and Charles, climbing routes at our home mountain in October gets the juices flowing like finding an untouched line in February. So, ladies and gentlemen, rack up and enjoy the foliage.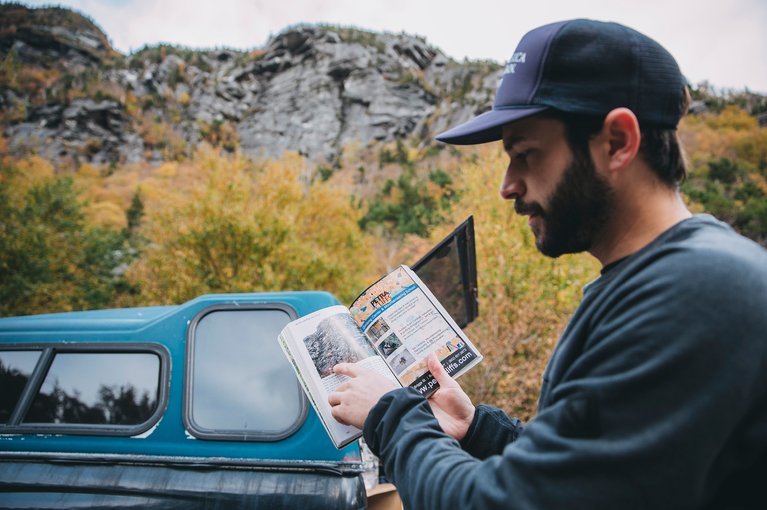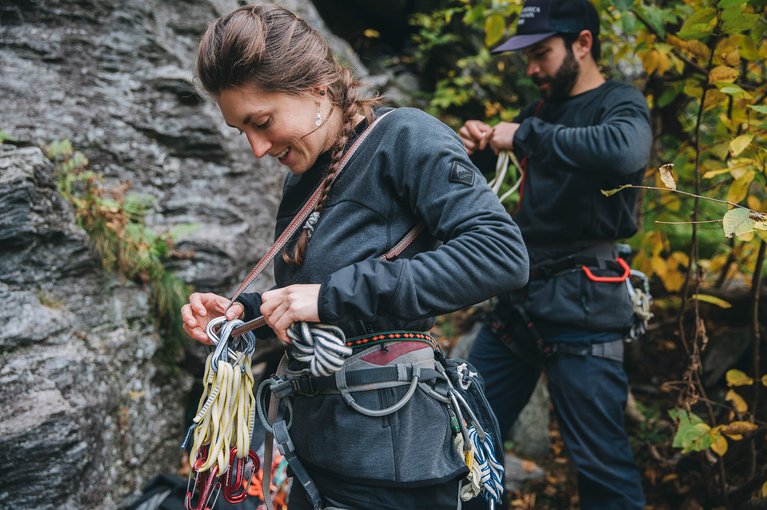 Smugglers' Notch is nestled on the northern side of Mount Mansfield, home to Stowe Mountain Resort. Its natural terrain is easily accessed from the top of the chairlifts, and in the warmer months by a windy road that often clogs up with tourists around foliage season. Sarah and Charles aren't fans of crowds, so rather than hiking up Hellbrook or another more trafficked trail, they make for one of the Notch's classic rock walls.
"Climbing, like snowboarding, requires a few things in partnership: communication, trust, and the right attitude," Sarah explains. "Quartz Crack, our route for today, gives us enough thrill to get through a week of work and be hungry for more by the next weekend. It's a good opportunity to test product, too."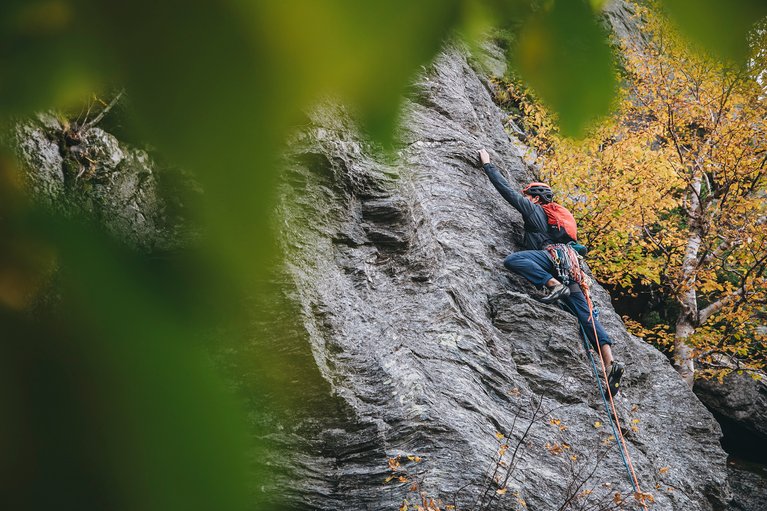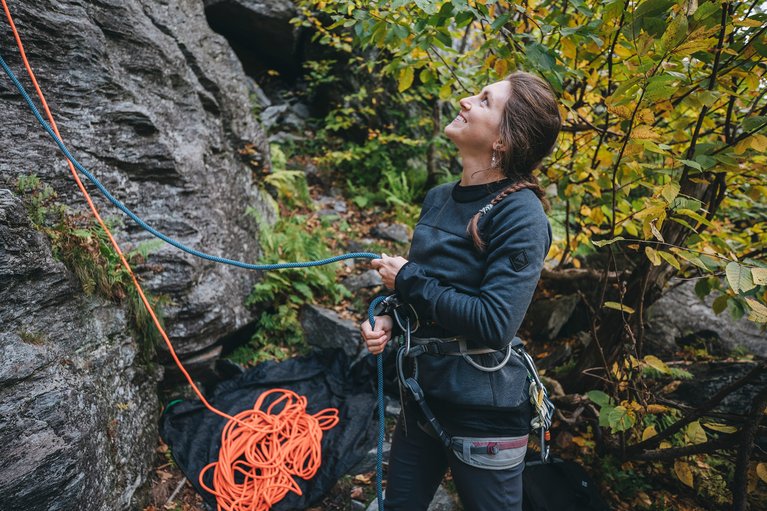 Sarah works in the softgoods department, and Charles in hardgoods. Climbing in the shoulder seasons is a great way to see how up-and-coming products perform. They're out in some new gear and some things that have yet to hit the market, but it's not like they're on the clock.
"We pull our way through the initial moves like the first run of the day," Sarah says, "slow and steady, just dusting off the cobwebs after a week in the office. After a quick hand jam and high step, the crux is over and we're nearly there. Hanging out on a ledge way up, we reflect on what we've just done, riding the adrenaline high, and laughing at the folks taking our photos from hundreds of feet below."
"Ready for lunch and some ground beneath our feet, we rappel back to the base. If you think taking snowboard boots off at the end of the day feels great, try peeling off climbing shoes after a few pitches!"
We see our people and our products getting out there in new ways from one season to the next. How do you stay active? Share your photos with us to get featured on Burton.com and maybe even our social channels.
---