Tips for Your Camping Adventure in the Great Outdoors
Camping is one of the best ways to get as close to nature as possible. Now that we have to do without long-distance travel, camping is the perfect way to discover the most beautiful hidden treasures in the area. Sleeping under the starry sky in good company is a unique experience that you will not soon forget.
Together with Life in White, we have compiled some useful camping tips and tricks so that you can really enjoy your camping trip and not freeze at night, or have to carry around unnecessary bags with you. Laura and Gabriel (the couple behind Life in White) have already experienced a lot in their numerous camping trips in both summer and winter and know exactly what you absolutely can't do without and what you can safely leave at home. With these tips, you will be ready for any adventure!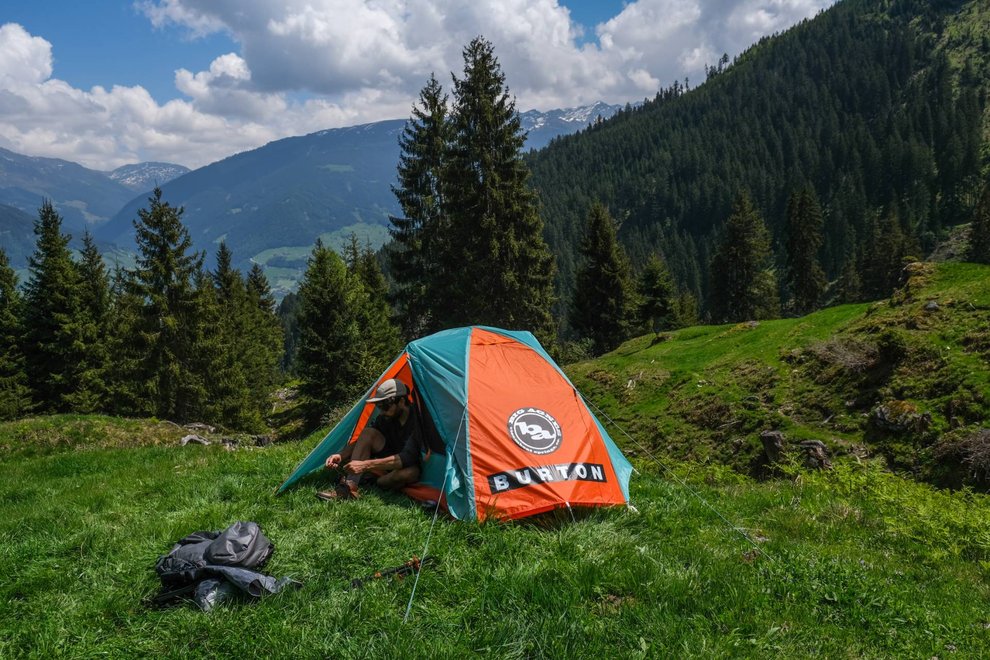 Good to know: Even though camping in the great outdoors is an incredible experience, protecting nature is always the top priority. Therefore, treat it with respect and stick to the rules, because wild camping is prohibited in many countries. If camping in the wild is not allowed, beautiful official campsites surrounded by nature are usually available as an alternative.
Plan your adventure in advance:
There are a few things to plan in advance, especially if you are out in nature:
As previously mentioned, wild camping is not allowed everywhere. Be sure to find out about the legal regulations of the respective country before your camping trip.
Plan your route and try to find out as much as possible about your destination. Look at exactly how many kilometers it is from the parking lot and the difficulty of the route also plays an important role – don't overestimate yourself and always keep in mind that you have a lot to carry.
Look at the weather forecast because when camping, good weather makes the difference between a wonderful day and a nightmare.
Choose the right camping gear:
This is an important point and depends on how far you have to carry your equipment to where you'll spend the night. Leave unnecessary item at home, because lugging a 40 kg backpack up 1000 meters of elevation is no fun.
Tent: A good tent protects you in bad weather so it is particularly important that the tent is waterproof. You should also have enough room in the tent depending on how many people you are traveling with.
Sleeping bag & sleeping pad: A good sleeping bag with the right comfort temperature and a light sleeping pad make camping much more enjoyable.
Backpack: A lightweight backpack with enough space to get everything from point A to point B is definitely an advantage.
Gas stove: A hot tea or coffee in the morning is a real treat, especially after a cool night. Our tip: We prefer to use the Jetboil, since we usually only boil water. And its size and light weight make it an ideal companion.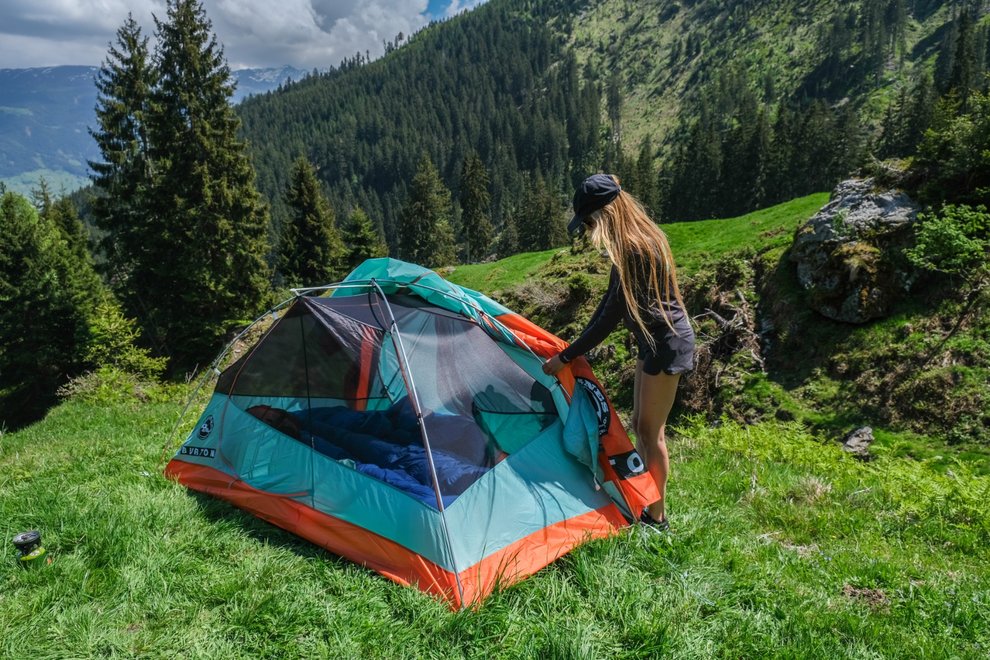 Prepare your backpack:
Don't forget you have to carry the backpack up yourself, so weight plays an important role. And you will find out that you only really need a few things when camping.
Divide the food and items among your group to best distribute the weight.
When packing your clothes, you should always include an extra fleece or pullover to be prepared for the times when it is cold. An additional pair of warm socks doesn't take up much space in your backpack and is an absolute luxury if the ones you are wearing get wet. A good rain jacket is essential to be prepared for any weather.
Tip: We always pack our backpack in such a way that the things we need last, such as the sleeping bag, are at the bottom, and then all other items in that order. Make sure you put things you need quickly, like a headlamp, pocket knife, tissues or snacks, in the top compartment of your backpack.
Don't forget your trekking poles – your back will thank you!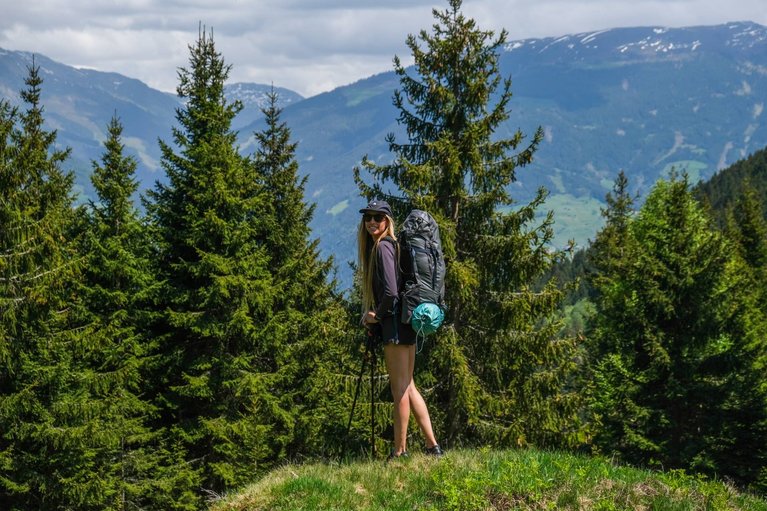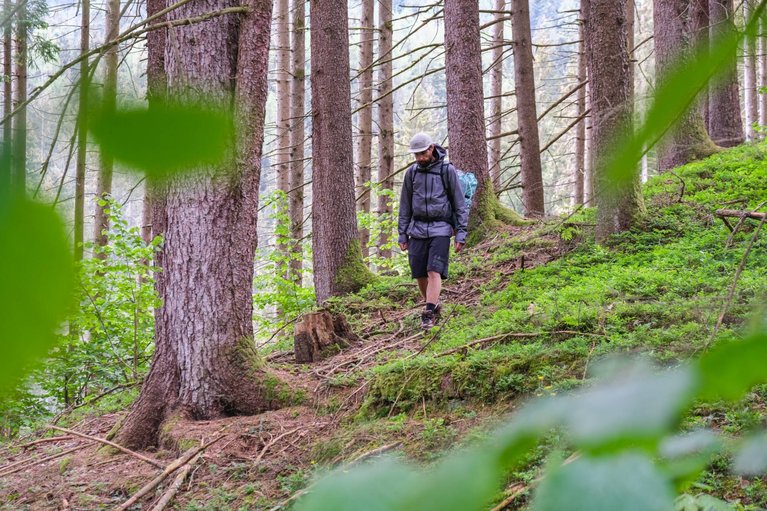 Bring enough food with you:
Since our car is usually very far from where we will sleep at night, we usually only take food that we can prepare with just hot water.
For snacks, nuts, dates or other dried fruits are a perfect source of energy and do not take up much space.
We don't usually take a lot of water with us since we either melt snow or use the water from a mountain stream. Find out in advance whether there are water points. Otherwise, take an extra bottle with you.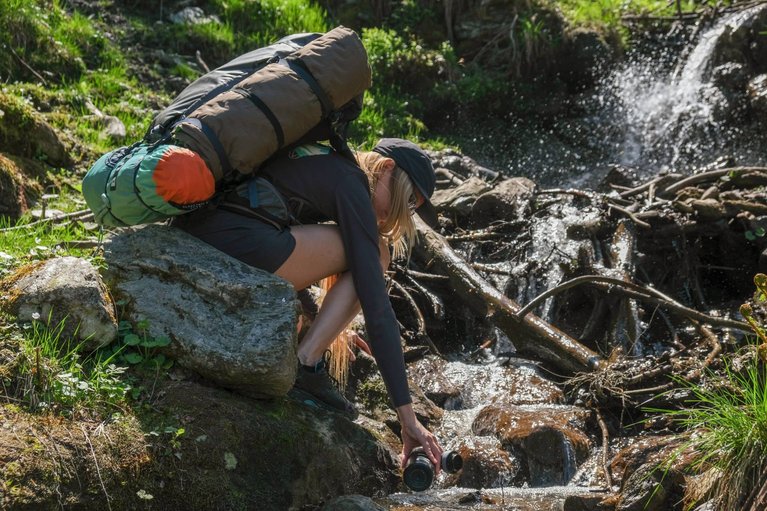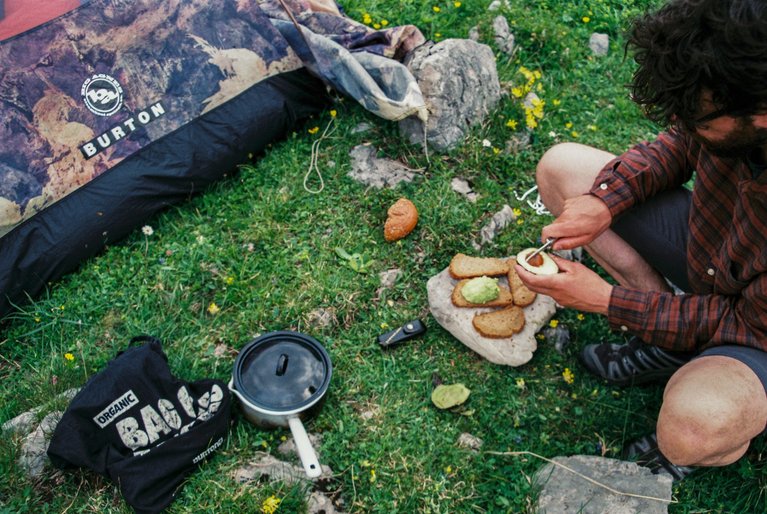 Find a suitable place to spend the night:
Even if it looks cozy at first glance, avoid placing your tent on moss, plants or in recreational areas.
Enjoying the sunset and sunrise is a must for us. That's why we always camp in a place with a panoramic view, but it can get very windy.
If there is wind in the forecast, the best thing to do is look for a sheltered hollow for your tent, because a windy night is a real nightmare – trust us on this one.
A campfire can be beautiful, but we advise against it while in nature to avoid any risk and leaving a mess behind.
Important: Always leave your campsite as you found it and take your garbage with you. At the end of your adventure, you may have some room in your backpack to clean up things others have left behind while also doing something good for our beautiful nature!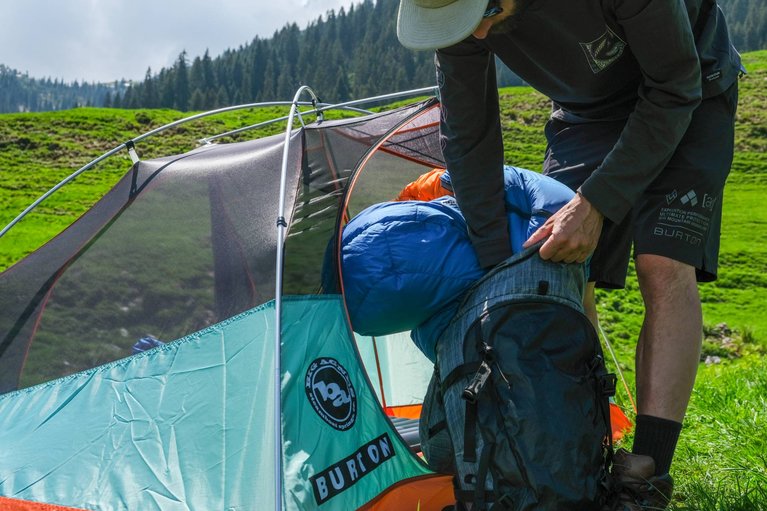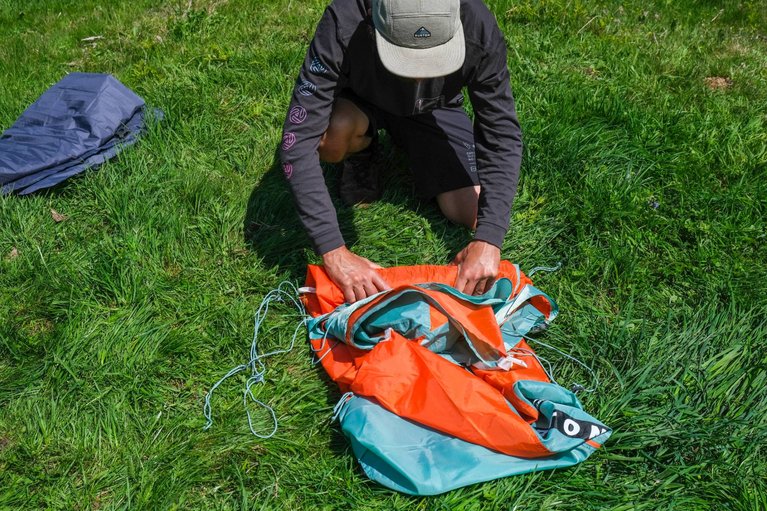 Clean your camping equipment and store everything properly:
Even if you would prefer to collapse on the sofa at home and treat yourself to a hot shower, you should first clean your camping equipment and stow it away properly, because this helps to avoid bad smells and extends the life of your equipment.
Open your sleeping bag and turn it inside out to dry. Once it's dry, it's best to keep it in a breathable bag with enough space and not in the bag provided since the compression can damage the sleeping bag.
Also dry your sleeping pad before stowing it away.
If your tent gets wet, spread it out to dry and remove any dirt. Then you can fold up your tent again. Make sure that you don't always do it the same way to avoid deep creases.
Then store everything in a cool, dry place without direct sunlight.
Don't forget to check your backpack for leftover food, because that wouldn't be a very pleasant surprise the next time you use it.
Ready to explore nature?
Experience the adventure and get to know the most beautiful hidden treasures in your area. You are well prepared with the tips from Life in White. Are you still missing some things for your camping trip? Then take a look at our camping equipment.
So, what are you waiting for? Grab your gear and get going!
---