Art-icle: The Spring Line According to Our Designers
They say fashion is cyclical, but apparel tech and sustainability are ever-evolving.
Creating sustainable and functional fashion isn't easy, but our apparel designers always rise up to the challenge. From conception to production, we followed the thread in a conversation with Vicki Julius and Jenn Hirsch, two masterminds behind the latest collection.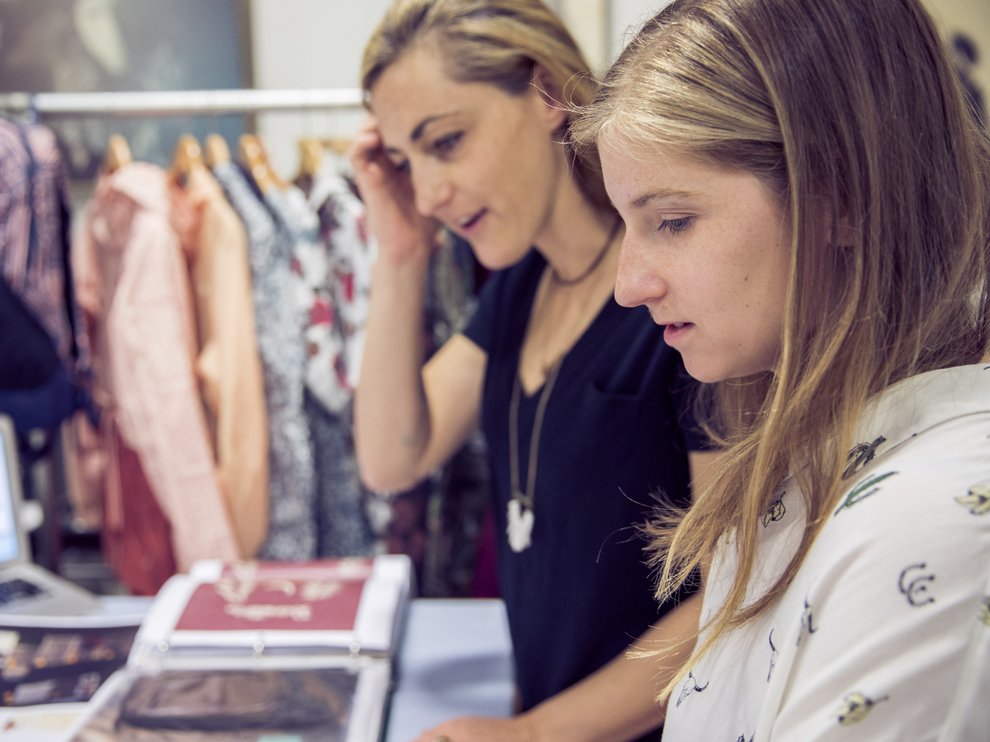 What is your job at Burton?
Vicki Julius: I'm the designer for women's and girls' tech fleece and essentials.
Jenn Hirsch: I design women's and girls' outerwear and apparel.
What does your day-to-day look like?
VJ: Prints and materials are just one part of the workload. We tackle every aspect of the design process from initial sketches, material selections, and trims, to making technical drawings to send to our factories, to evaluating fit and construction on garment samples. Since there are so many aspects of the job, every day is a little bit different depending on what point we're at in the season. There's a lot of computer time, as well as hands-on work with materials and samples. We also collaborate with co-workers who specialize in fit, merchandising, prints, materials, and development. It's really a group effort to get things from an idea into the store!
From where do you draw inspiration?
VJ: We typically go on an inspiration trip at the beginning of the season to shop and see what's out in the market. We look at everything from flea markets, to vintage, to current lines in stores. It's great to see what's out in the market for print, colors, and style and even just to see the cultural and social factors affecting trends in a place that we don't see every day. And of course, we can't escape looking at trend research and what's currently in online shops.
Could you tell us a bit more about the stand-out prints from this season?

VJ: Both of the florals (the Mini Floral and Wildflowers colorways) were inspired from dresses we found at a vintage shop. It's definitely our most versatile print this season. There are multiple versions of it across the line in different fabrications, each with a unique look.

What was that process like?
JH: After we decide on using a vintage print sample like these, we typically digitize the reference. From there, a repeating pattern is created, and sometimes completely redrawn, so we can play with colors. To get to one or two colorways of a print, we'll sometimes spin 20-30 versions to get the best one that balances with our other prints. Once we finalize colors, the materials team takes over and sends the artwork out to our factories to get strike-offs, which are just a yard or two of the print on correct fabric.
VJ: We took the art from the Wildflowers print and separated the flowers from the background. That was then printed on the fabric, allowing the grey heather to show through and serve as the background. We really didn't know what we were going to get back the first time they sent us samples from the factory, but it turned out exactly how we hoped it would. The printing method and material were new to us, but it proved to be a perfect instance of higher risk/higher reward.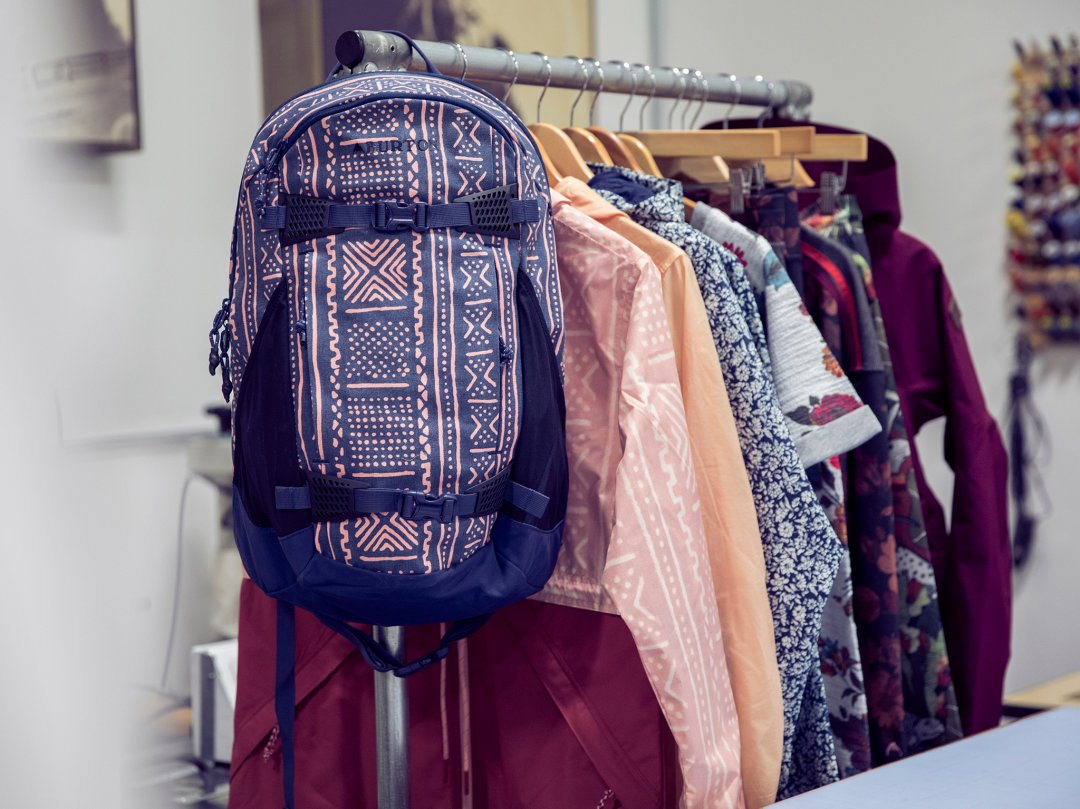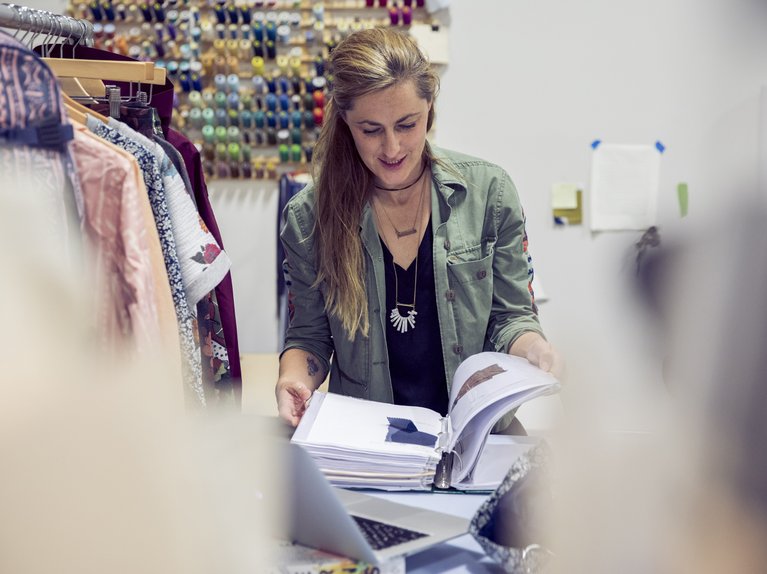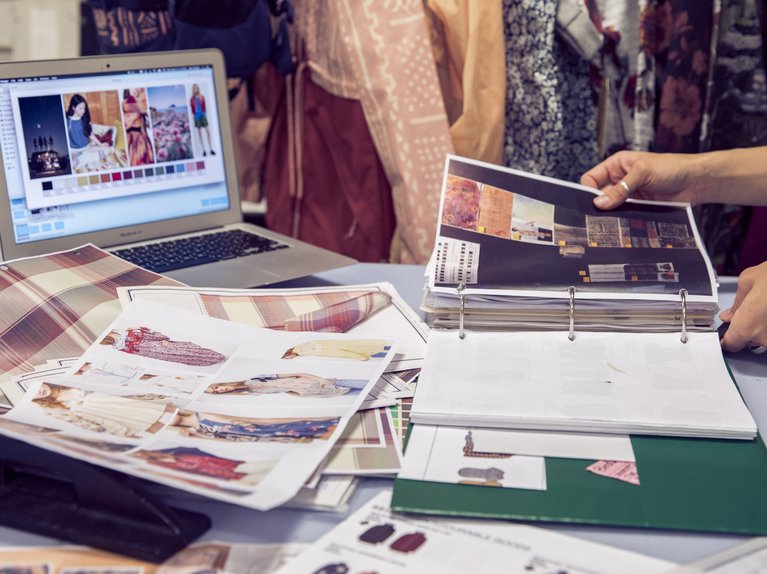 What materials did you specifically work on in the line that's out now?
VJ: The Ellmore and Hixon pullovers, and the Fearnow and Luxemore collections.
JH: The Hazlett Packable Parka Jacket in technicolor (color changing) colorways.
Tell us more about the color-changing fabric.

JH: This fabric was really fun. It is a basic, nylon ripstop with a temperature-sensitive colored wax on top. There was a lot of trial and error that went into getting the color right, testing different combos of base fabric and wax color. The wax also gives the fabric a great heritage look and feel.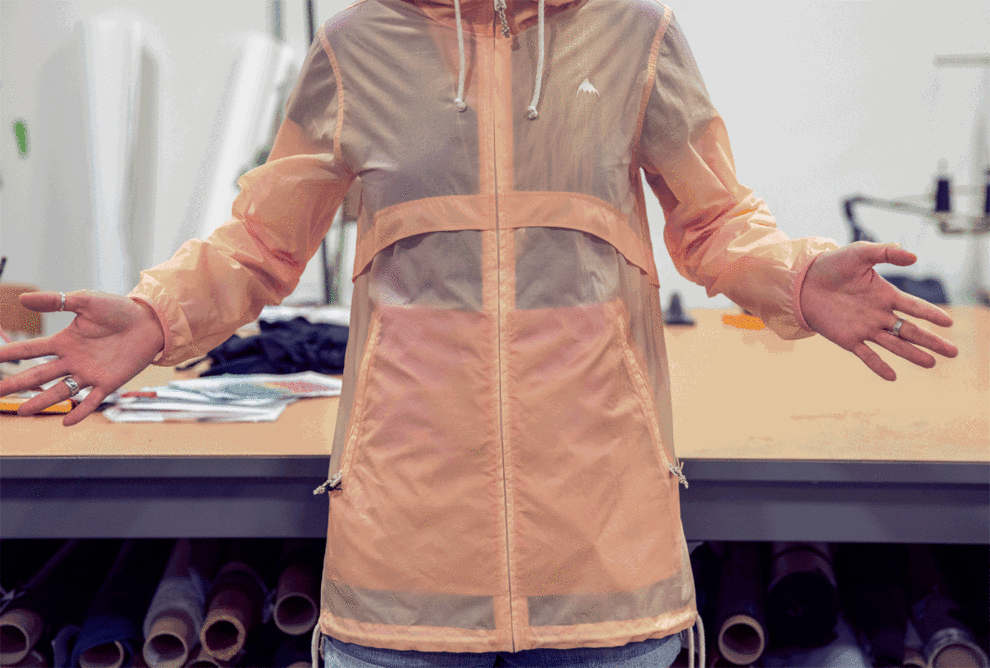 What challenges do you face while creating new designs, or working with new materials? How do you overcome those?

VJ: It's always tricky to preserve creativity and intent when you get to the stages of development that have real limits and barriers, especially when it becomes physical (fabrics don't end up as durable as we need them to be, available colors are limited, factories don't have the machines we need). You really need to learn to be agile and quick in coming up with alternatives that work for everyone. Relying on the expertise of our softgoods team helps us overcome any challenge that we might be stuck on.
JH: Developing a new fabric is always tricky: making sure it meets all of our sustainability and durability standards and still looks and feels great. I would say the biggest challenge is in the production. The traditional technique uses rollers, which has a lot of restrictions. Our materials team has done a lot of work over the last few years to get us access to digitally printed fabric. It allows us to achieve way more detail and better color.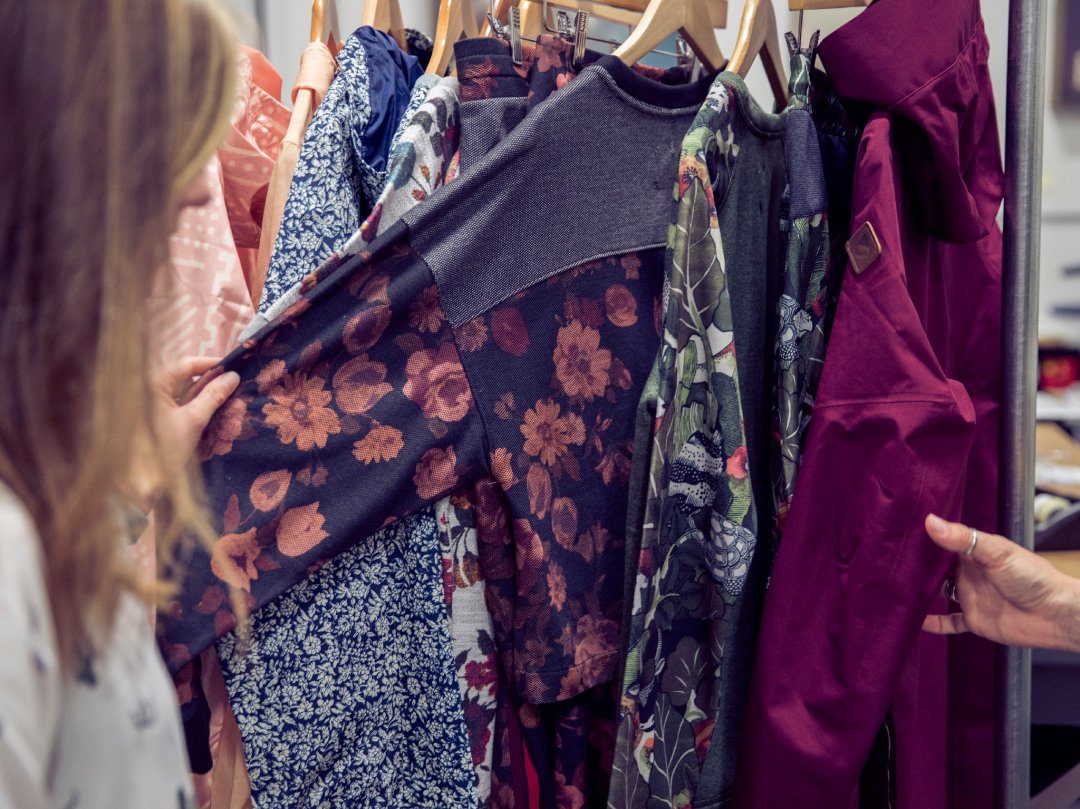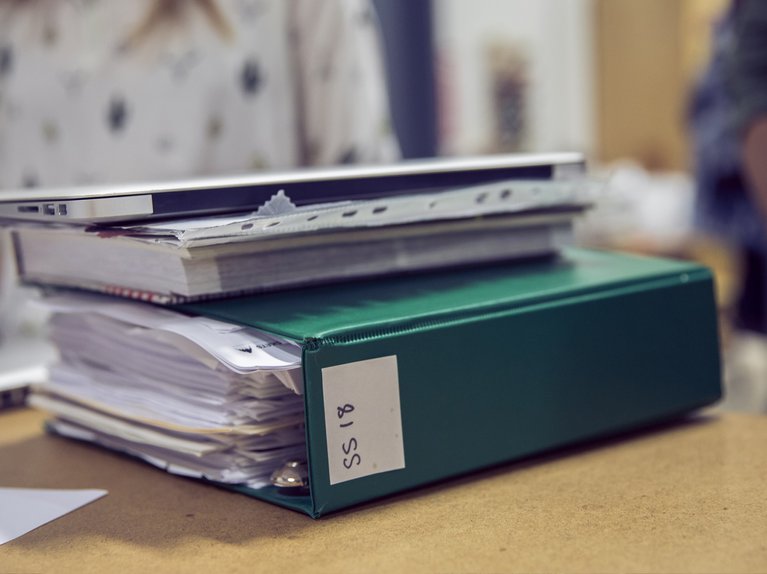 What's your favorite piece in the latest collection?
VJ: The Luxemore styles. All of the pieces are super wearable and versatile for any activity (and cute!). It really feels like a tight collection and they all mix and match together easily.
JH: I'm a big fan of the GORE‑TEX® 3L Shekell Rain Jacket and the Brightwater Pant. They are both unique to this season with really cute fits and great function for the outdoors. ∆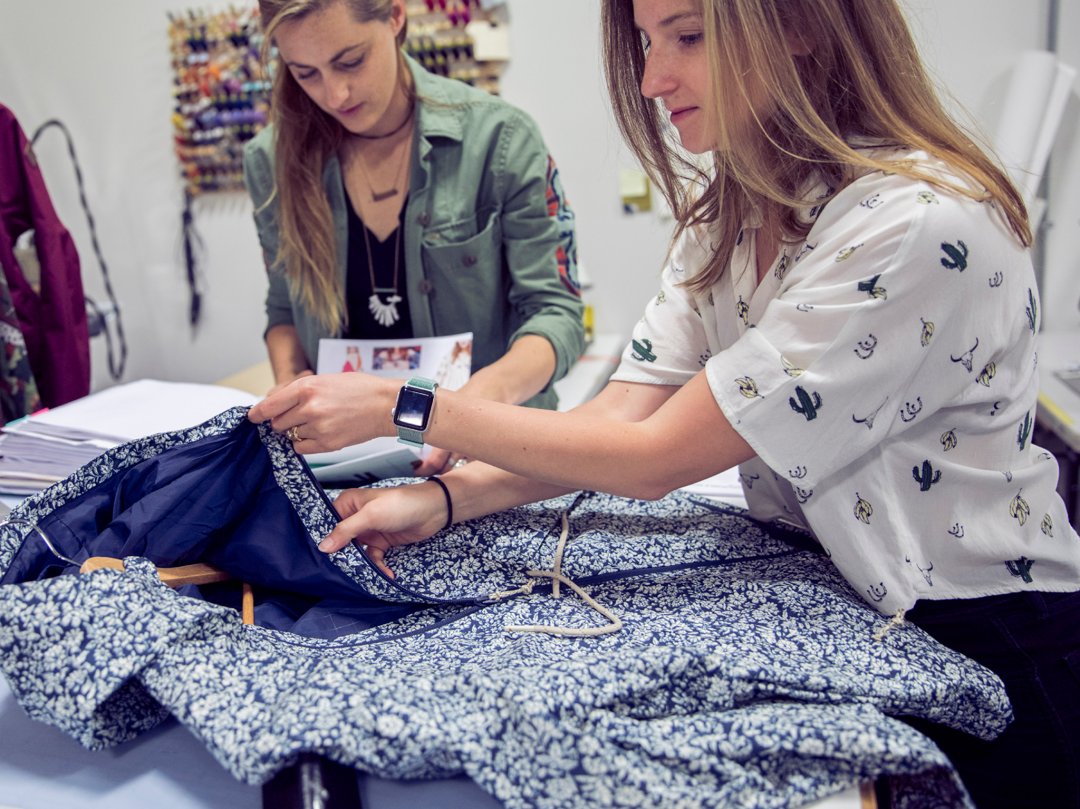 ---