Anna Gasser Interview: Powder, Podiums and Pizza
Jesse Dawson, Burton's staff photographer, has been shooting Anna for years. From brand photoshoots to contests, along with endless airport layovers, these two have spent their fair share of time together. They operate as a photographer & rider, travel companions, and most importantly close friends. It's safe to say that these two have moved far beyond "co-workers" and that is why Jesse was the perfect person to sit down with Anna and recap this past season.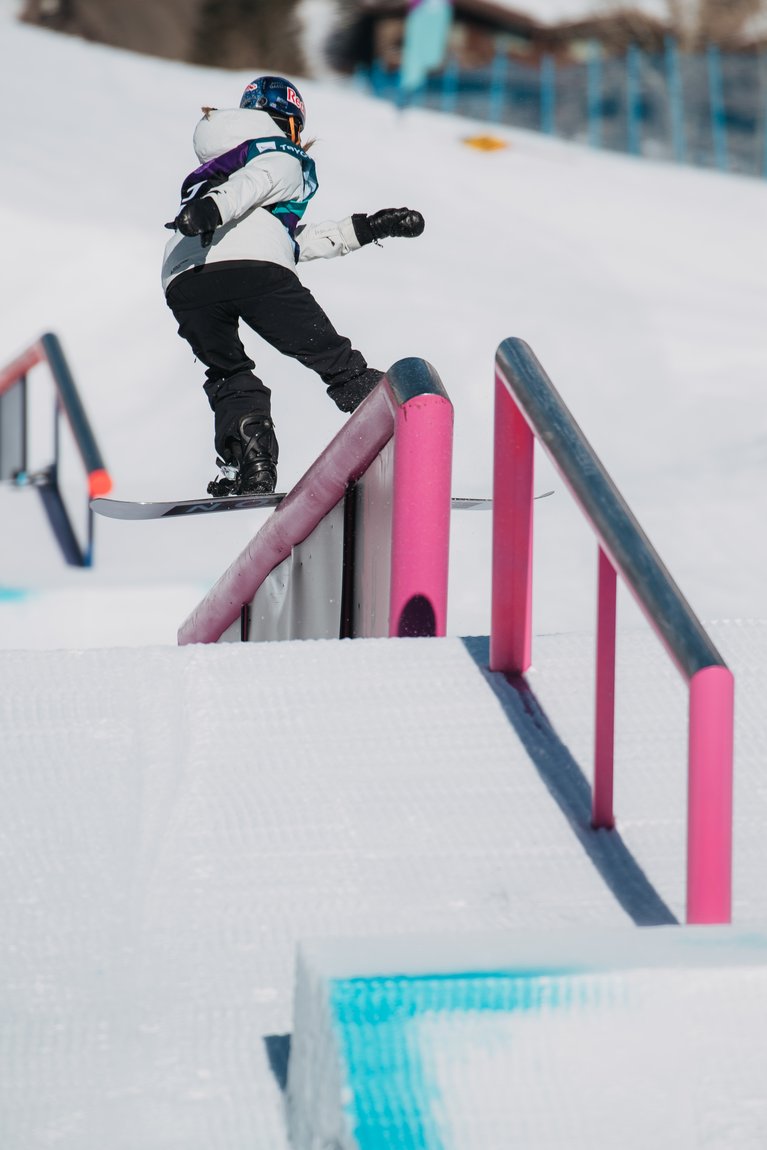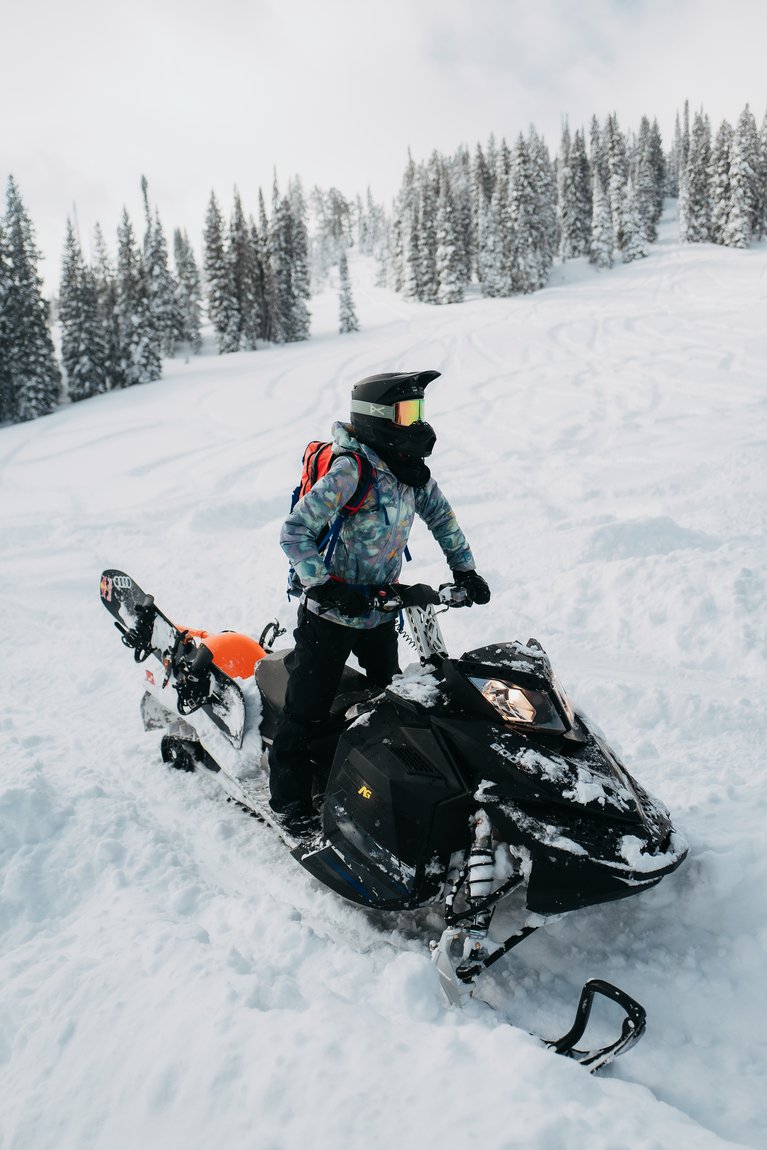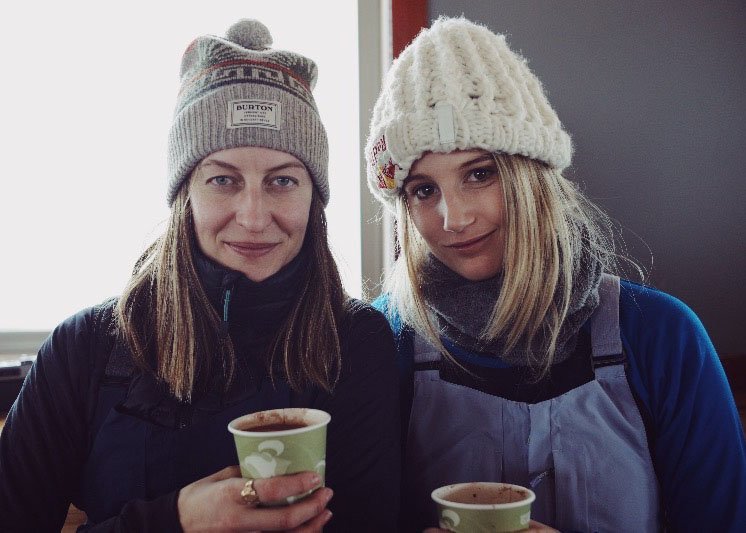 Usually, Anna and I catch up on the chairlifts or in magical places like the Bulgarian backcountry. Of course, everything is different this year, despite settling for a zoom call, it was still great to see Anna "face-to-face". It's been almost a full year since we've been together, which is unusual, normally by this time of year we've done several shoots together. We start our chat by holding our laptops up to our windows to show each other how much snow we have. In Austria she has lots, in Vermont, I have none. We're off to a good start. We talk about how much we miss traveling (especially airport lounges, and, oddly enough, simply being on a plane.) Anna kicks off our call by confessing she felt like "a little chicken" while filming for the One World...
Today, Anna feels rested. She's been calling the months of not traveling a "forced break," which she's learned to not feel bad about. Since the resorts she usually rides has shut down, she's going to try her hand at split-boarding – a totally new endeavor for her. She calls it her "premiere."
As a "let's go!" type of person, even if she's tired, Anna never turns down an opportunity to go somewhere, see a new place, or go riding. She says this "forced break" means she's more energetic than ever. I can't help but think, if she's doing triples when she's tired, I can't wait to see what she can do with all of this newfound energy.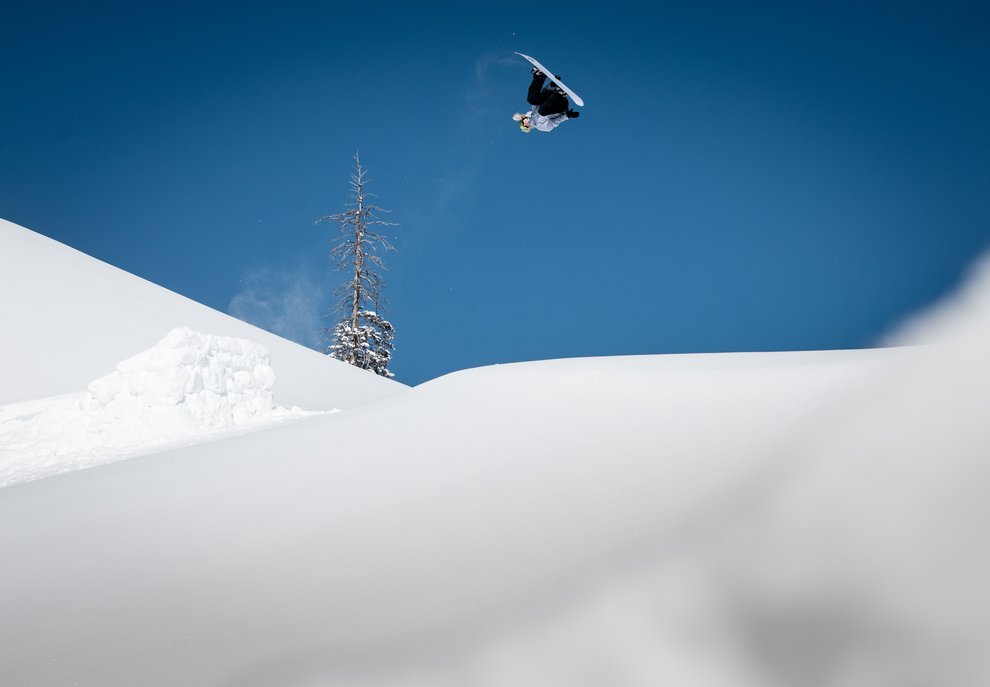 Looking back at your season last year, you went from X Games, straight to Utah for a One World shoot with me, then right to Jackson, and then directly to the podium at Dew Tour. How was that schedule and pace for you?
Well, I tried to do everything. Not just my regular contest thing, but the filming thing, and I wanted to try the street thing too. But it's really hard to do everything. Competitions were still my main focus, but I tried to mix in filming between everything else. It was fun, but it was really challenging.
The shoot in Utah was great. Cruisy and mellow compared to the contest. It was exactly what I needed because I was so sore from my crashes at XGames. The crew was great, You, Hitch, Alex Adrian, Alex Andrews, and Justin Eeles. And the pizza delivery!
She's referencing one of the best on-set lunches we've ever had. Hot pizza delivered right to us in the side country at Powder Mountain. Big shout out to Lucky Slice Pizza. I've never had pizza delivered to the side of a mountain before.
No, neither have I. I was so spoiled. Then I went to Jackson and there was NO pizza delivery out there.
I was really out of my comfort zone. I thought I knew shit, and then I realized, I didn't know anything...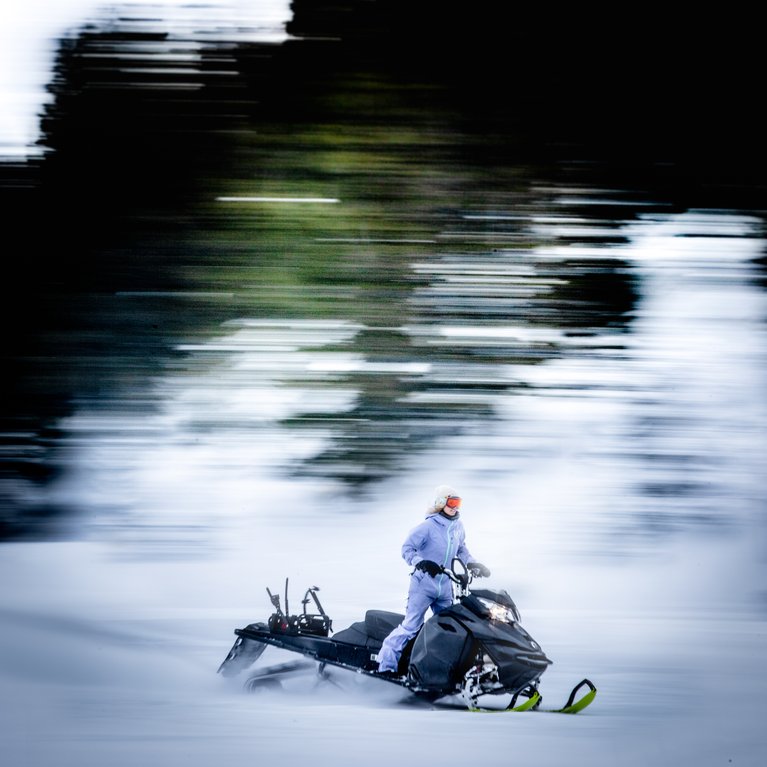 Unlike Utah, there were only self-made lunches in Jackson. I had to learn a lot. The filmers and the rest of the crew who have been out in the backcountry a lot, they were prepped, they brought soup in a thermos. I was so unprepared, they had to give me some of their soup. Thank god. They were my heroes. Everyone I was with last season was so supportive. I was really out of my comfort zone. I thought I knew shit, and then I realized, I didn't know anything. They really had to take care of me. I was like a new little chicken. I would have been lost without their support. You have to learn so much when you try something new. And if you have people around you who are experienced, you learn so much faster. They show you what's up. If I had been out there alone or tried to head into the backcountry by myself it would have taken me months to learn what I did in just one week. Shout out to Alex Andrews (Burton's North America Team Manager), he took me to the Burton store and we got the warmest layers, insulators, and heated socks because you know I need those. I had to get gloves to sled in because that's apparently what you need. Thank god for Alex, he was my teacher and made sure I had everything I needed before going into the Backcountry.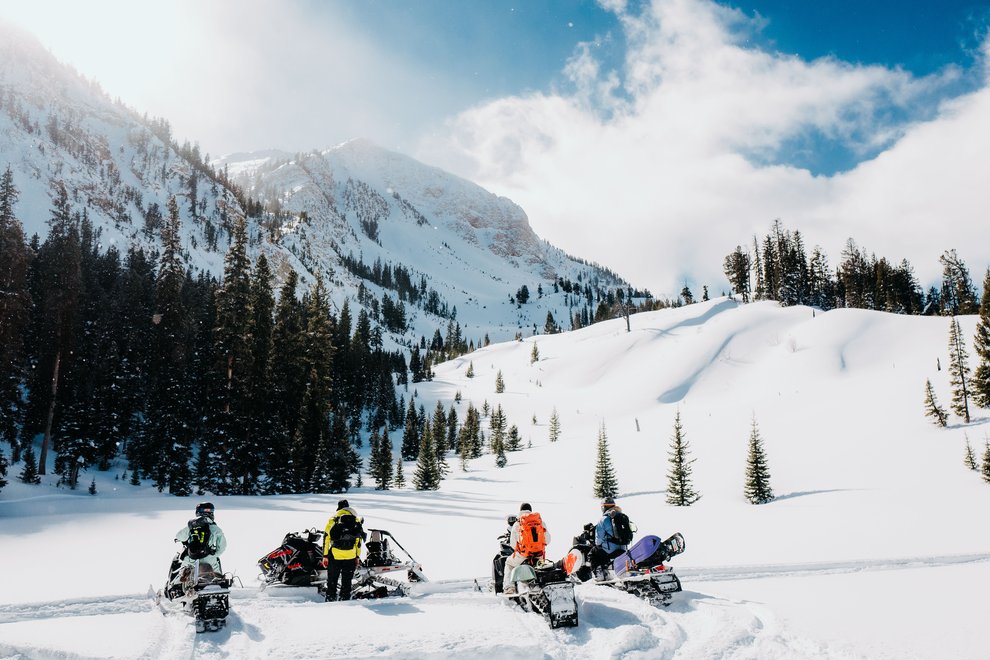 "It was the best crew, the other riders, the filmers, they were such a big help. You have to thank them in this article for me."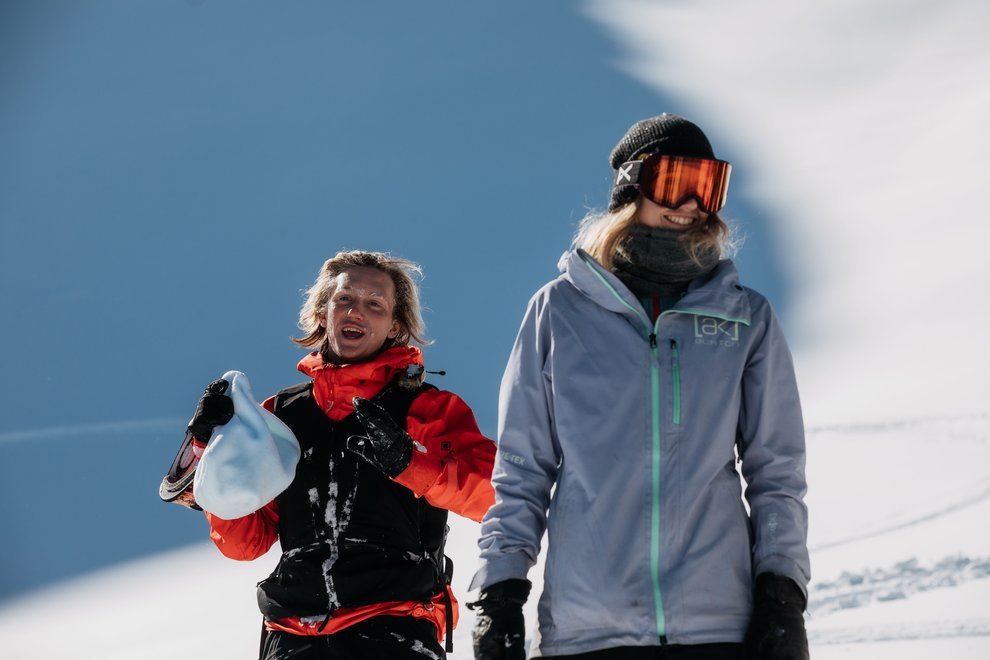 You had a solid crew out in Jackson, lots of experienced riders. You were out there with Danny Davis, Mark McMorris, Red Gerard, and Brock Crouch. What advice did they give you?
Everyone gave me different advice; it was funny to see everyone's different personalities in the advice they gave me. At first, I was super intimidated, I was scared I would hold them back, that I was the weakest link. I was out there with these boys and five other filmers. I was like, oh shit, if I do shitty or fall, they're all going to judge me. But, it was the opposite. They were the best. Those boys are the best boys. They all gave me great advice; the riders would tell me how to land or what speed was needed for each feature. Alex Andrews was the mood booster. If I was struggling on the snowmobile he would yell, "You got this!" Or "Try it one more time!" And Justin Eeles (One World's Director of Photography) was like a dad out there. He's an actual dad, so he has dad vibe. We doubled up on the sled and taught me how the snowmobile worked. Justin is the silent type, a calming presence, he gives you security. He doesn't say much but if he's was okay with something, then I go for it.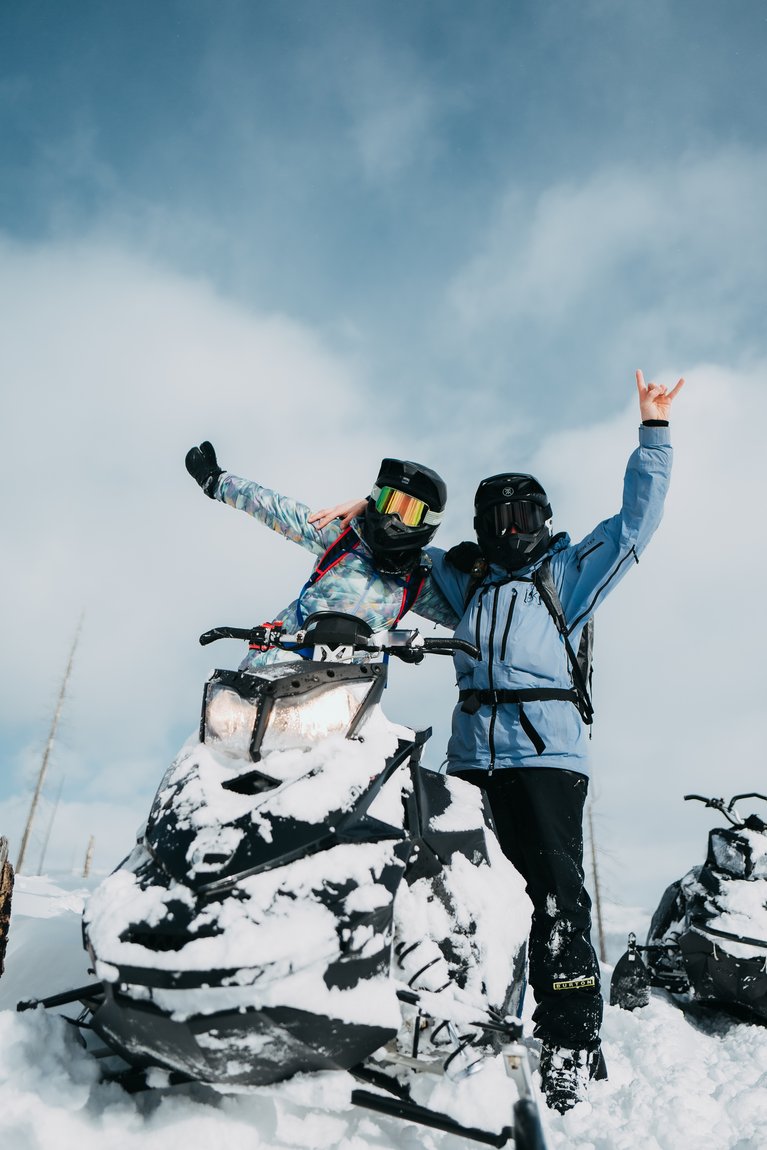 You're right, Justin is the best. He's a good person to have with you in the backcountry. He actually told me a funny story about your beanie always flying off when you were jumping. Care to explain?
Ah yes, it's always a learning process. It's funny because these big, beautiful fluffy beanies are cute, but they don't work in the backcountry. I learned that you need a tight and technical beanie. And you need a tight strap. I'm not going to make that mistake again and wear a cute beanie in the backcountry.
So besides a different beanie, what's the biggest difference between doing a trick on a park jump and doing one in the backcountry?
Everything is different.
I had my park tricks on lock from competing, I've done them so many times. You would think my easy tricks in the park would be easy in the BC, but nooooooo. Of course, it's a totally different game. It's the run-in that's difficult. You don't know the speed, you don't know if you built the jump right, if it's too poppy, you just don't know what's going to happen. I think that was the biggest learning process. And of course, there's landing. Ha!
It's totally different but I think I've got the feel for it now. It was my first time hitting a jump in the backcountry and now I know the do's and don'ts.
"If you land perfectly in the park, you're for sure going to tumble in the backcountry."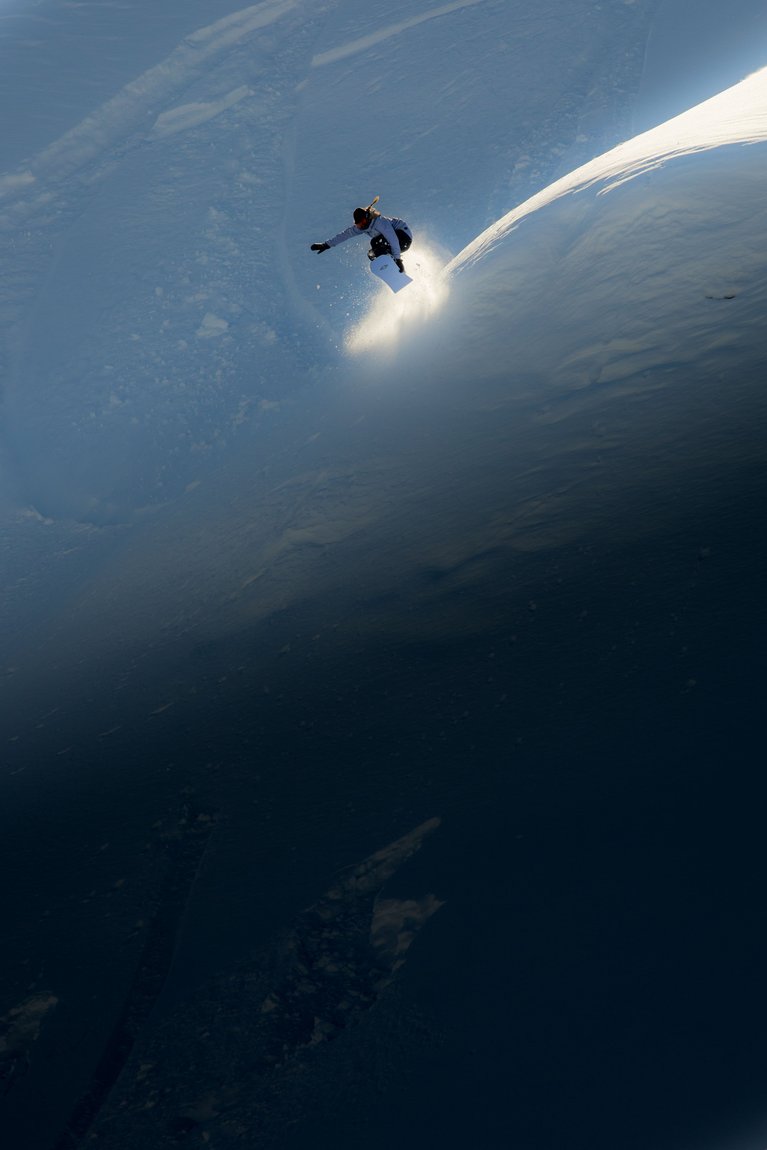 Do you think you'll go back to the backcountry?
Yes. I want to. I feel like there's so much more to learn, and I love learning.
I know you love doing what you do to the best of your ability. You love doing your best tricks. Do you think you did that in One World?
No. It's hard, I haven't been in the backcountry before, it's a new thing for me. It was my best backcountry jump session so far. But, I think I'm capable of more. I hope I'm capable of more. I hope I can do the tricks I do in the park in the backcountry soon.
Well, the backcountry clips aren't your only feature in One World. You're a familiar face and you got to show off some of your best tricks in the Austria segment of the movie.
The Austria shoot was really fun. It was our first time riding after 3 months of total lockdown. We all had a new appreciation for snowboarding. It was really high energy.
I love that part; you really can feel that energy.
You think so? That's great. We were all SO happy to be riding again.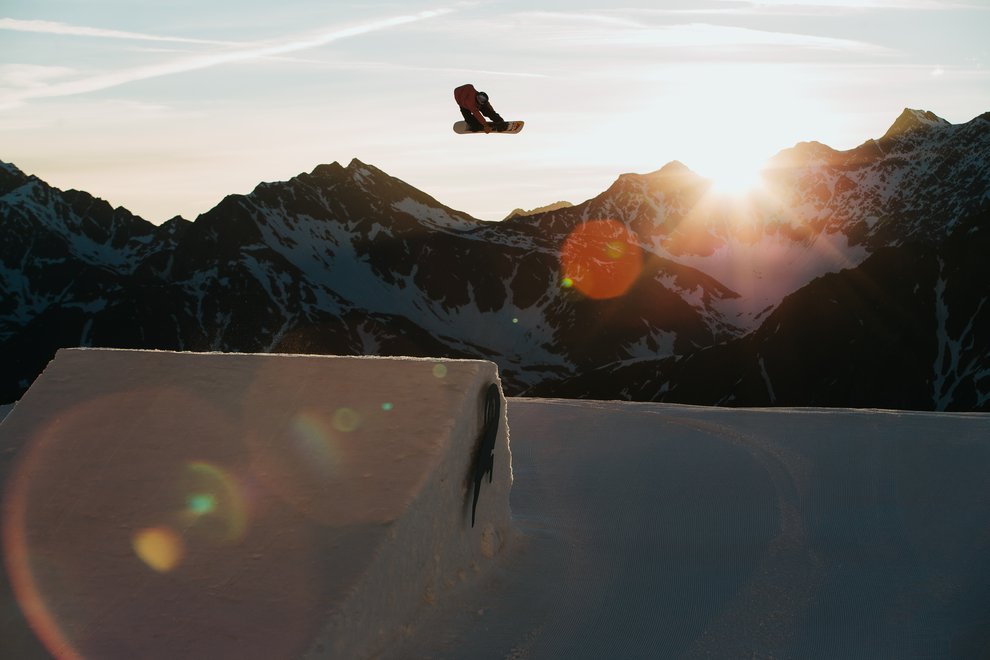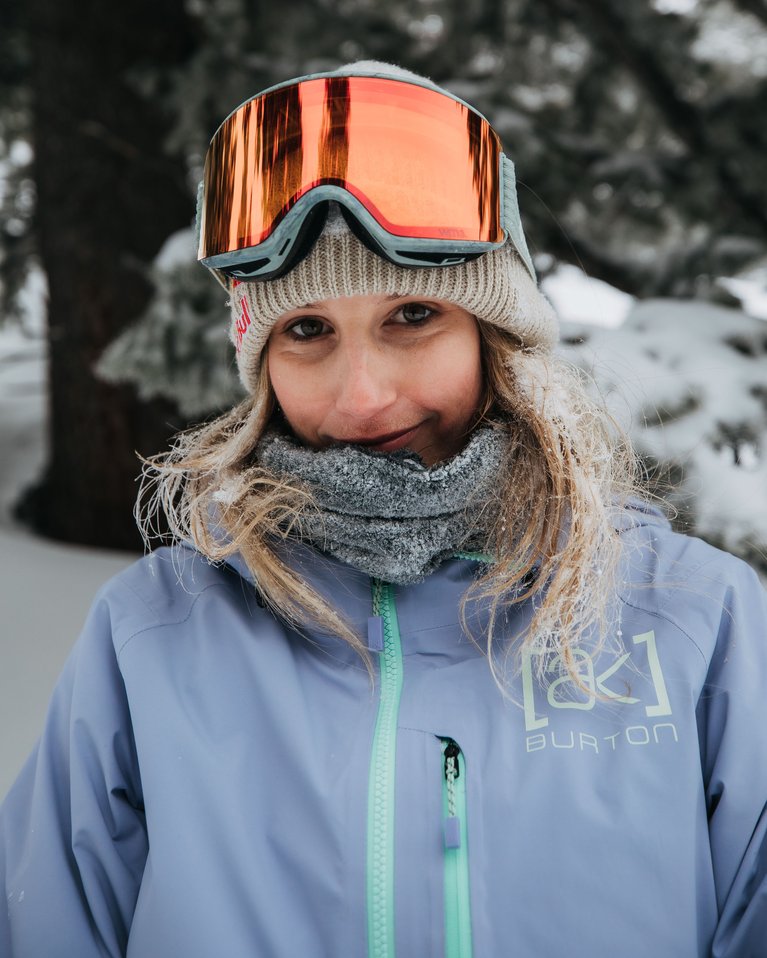 What was the most challenging part of One World?
The hardest part was timing, I wish we had more time. The season was cut short, as we all know. But, the fact that they made the movie in just 4 months of shooting makes it even more amazing.
What's your top One World highlight?
I love the movie because of the vibe. The movie shows our community, it shows our family. I like the whole movie as one. It's a beautiful vibe. When you watch it, you can see everyone is connected.
I agree. I was only a small part of the movie, I went on one shoot, but I still feel so connected to it. Now more than ever, I hope everyone feels connected in our greater outdoor community. Whether you're getting out into the backcountry for the first time, or stepping into your first pair of bindings, you're a part of this community. And it's the best community to be a part of.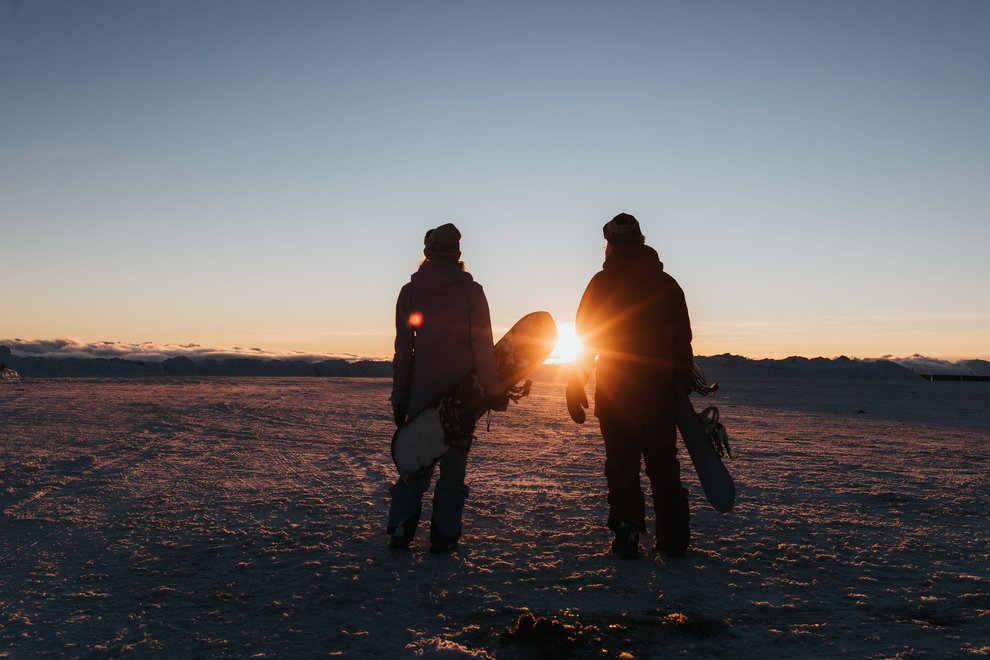 ---