Off-Grid Living with a Resourceful Burton Employee
Visit Burton headquarters and you might find Taylor Mayo roaming the halls with an armful of eggs.
It's not as weird as it seems. At her homestead, Taylor has 35 chickens and more eggs than a family of three could possibly eat. So, she delivers fresh, "forest-range" eggs to her coworkers. It's a win-win for all involved. We were curious to learn more, so we went straight to the source: Taylor's off-the-grid homestead in Brookfield, Vermont.
As a Production Design Manager in Softgoods, Taylor knows a thing or two about getting creative.
"It's a challenging and mentally stimulating work life," she says. "Going to work each day brings me a great sense of accomplishment and joy because of the inherent changes in the design seasons that bring new, innovative and exciting product to work on." She translates her creativity and management skills over to her personal life, too, living off the grid and off the land.
When we rolled up to Taylor's homestead, we were greeted by her husband, Joe, and three-year-old son, Hershel. The name of their plot of land was emblazoned on a sign near the entrance: Hemlock Homestead.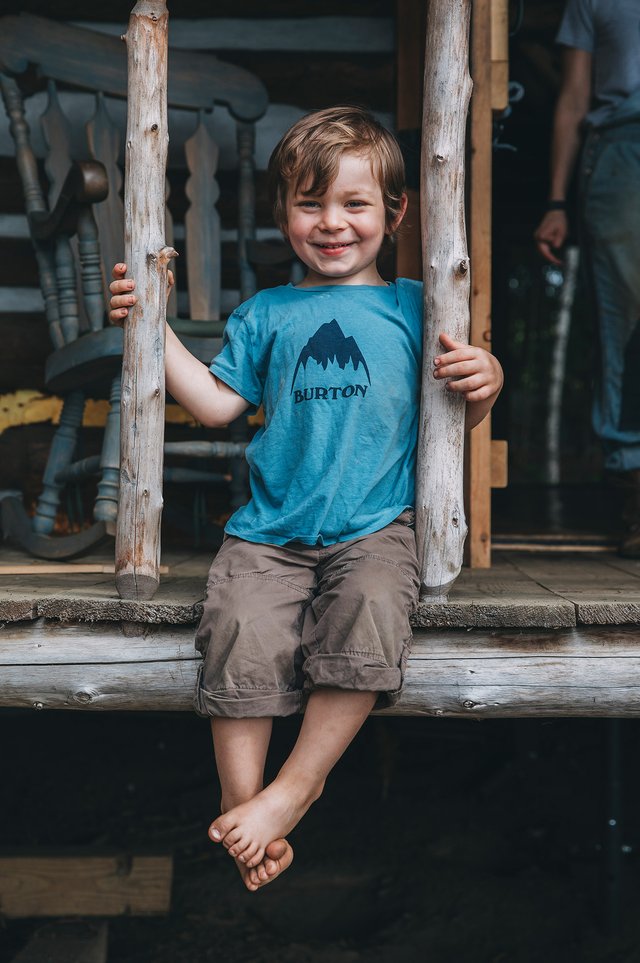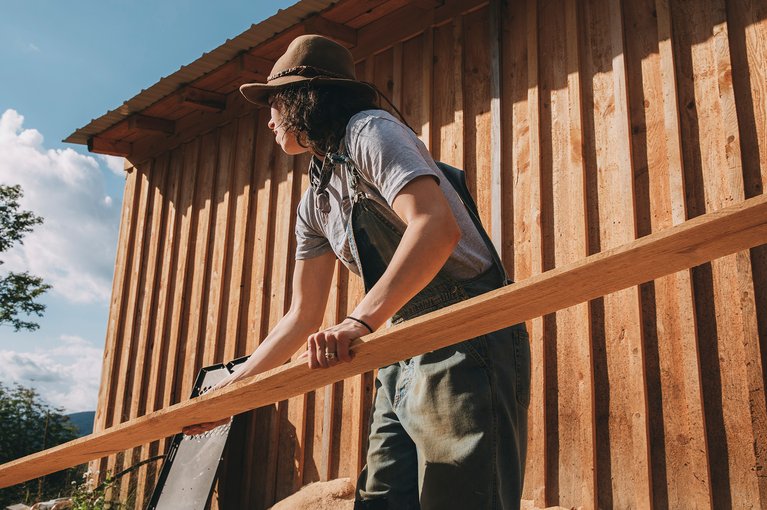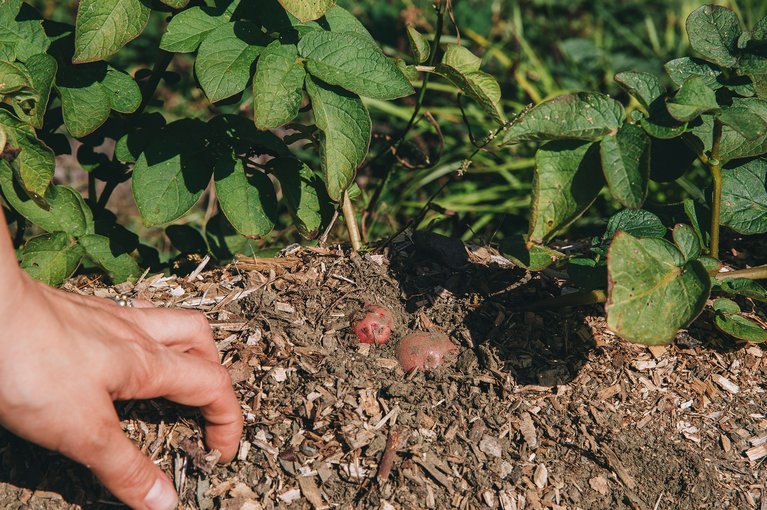 "It's the wood of possibility for us," says her husband, Joe. The forest is mainly comprised of hemlock trees, and the lumber from these trees is primarily what their cabin and barn are made out of. Situated on top of a hill, we had an amazing view of the hemlock forests, hills, and valleys of Central Vermont.
"We want to reduce our carbon footprint, and to be able to say that we did everything we possibly could to preserve life's greatest resource: Earth."
"We had a great adoration for the debt-free lifestyle," Taylor tells us. "We wanted to own a parcel of land that allowed us to explore and push that idea to its radical means." They started with a simple goal to have a large garden on their own land, but after three and a half years, their property now includes many elements: a spring-fed pond, garden, greenhouse, chicken coop, brewery, sawmill, a small-scale maple sugaring operation, and a solar-powered cabin. But what exactly does it mean to be off the grid?
"We are 'off-grid' by the nature of our consumption of resources," says Taylor. "We want to reduce our carbon footprint, and to be able to say that we did everything we possibly could to preserve life's greatest resource: Earth."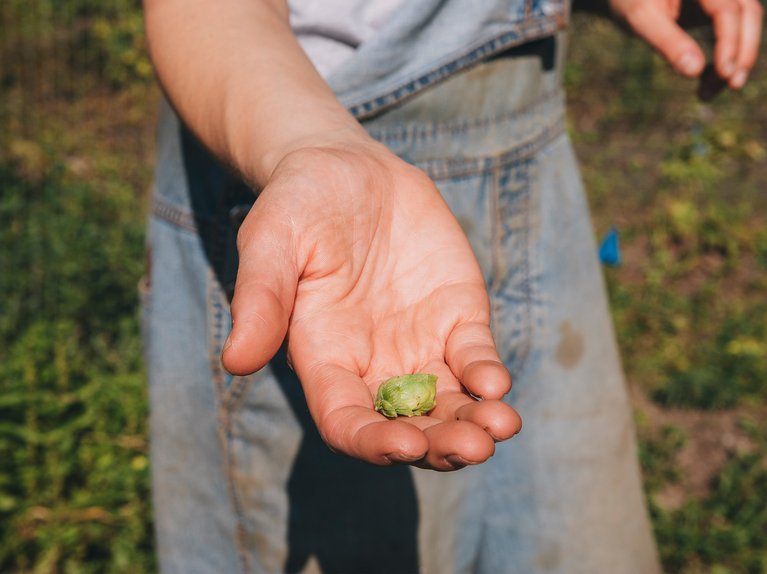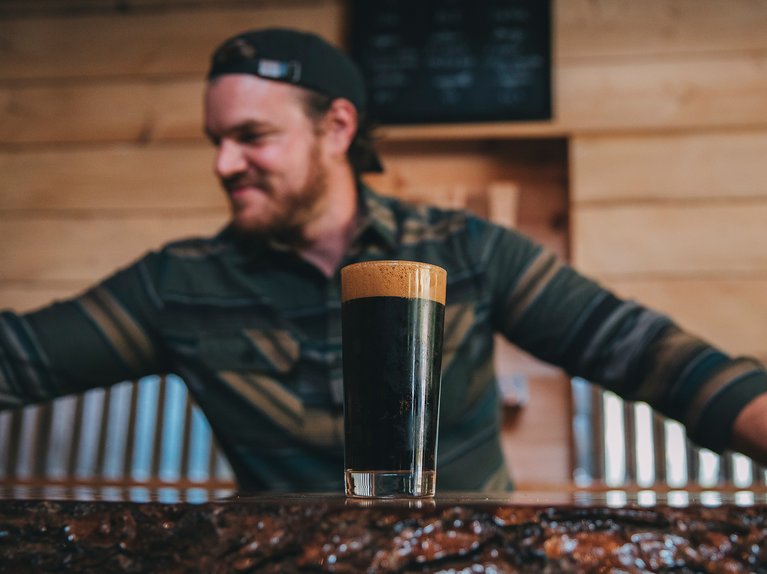 While this lifestyle gives them a lot of freedom, it's not always as peachy as it sounds. According to Taylor and Joe, it's basically never smooth sailing.
"We had to become builders, plumbers, electricians, carpenters, loggers, masons, farmers, tacticians of the common odd-jobber... We hugely underestimated the effort and skills necessary to run an off-grid homestead," says Taylor. When a new challenge has them stumped, they go straight to the greatest source of free education: "YouTube University."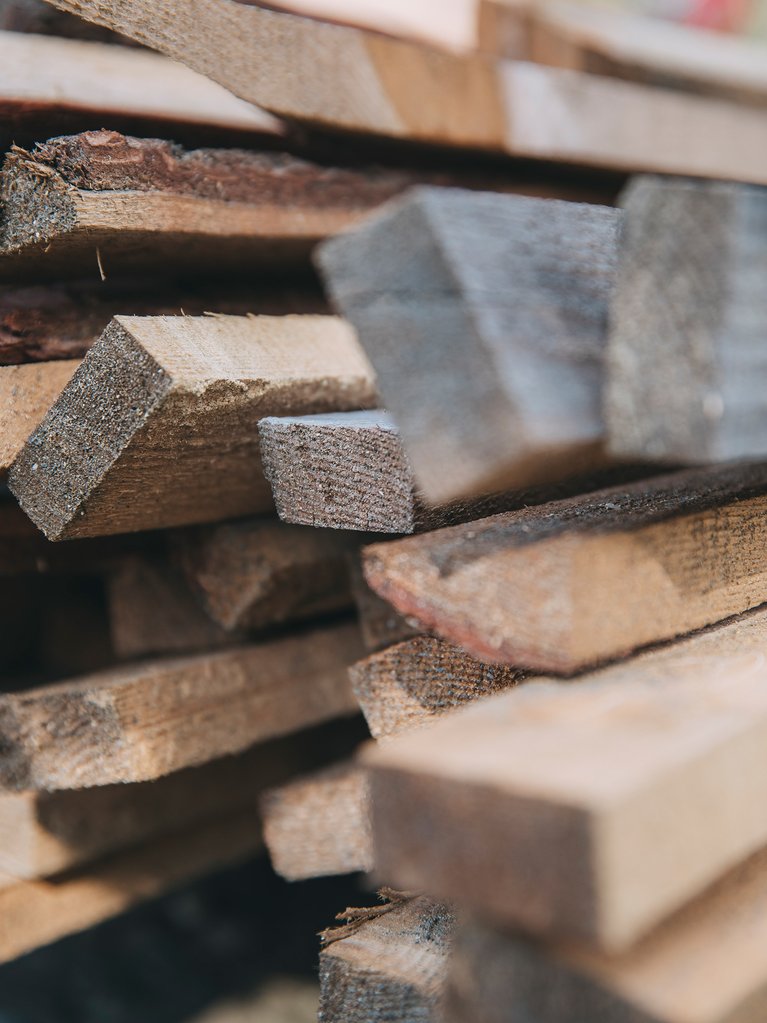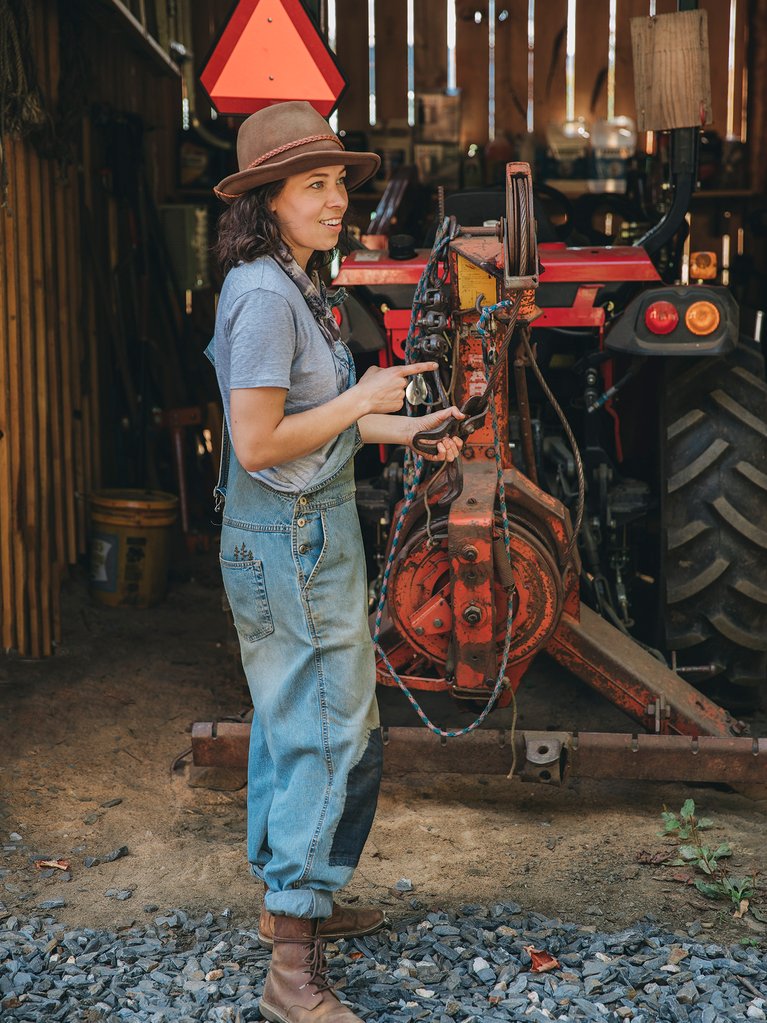 The most rewarding aspect, hands down, is knowing we are doing our part to respect and preserve the planet.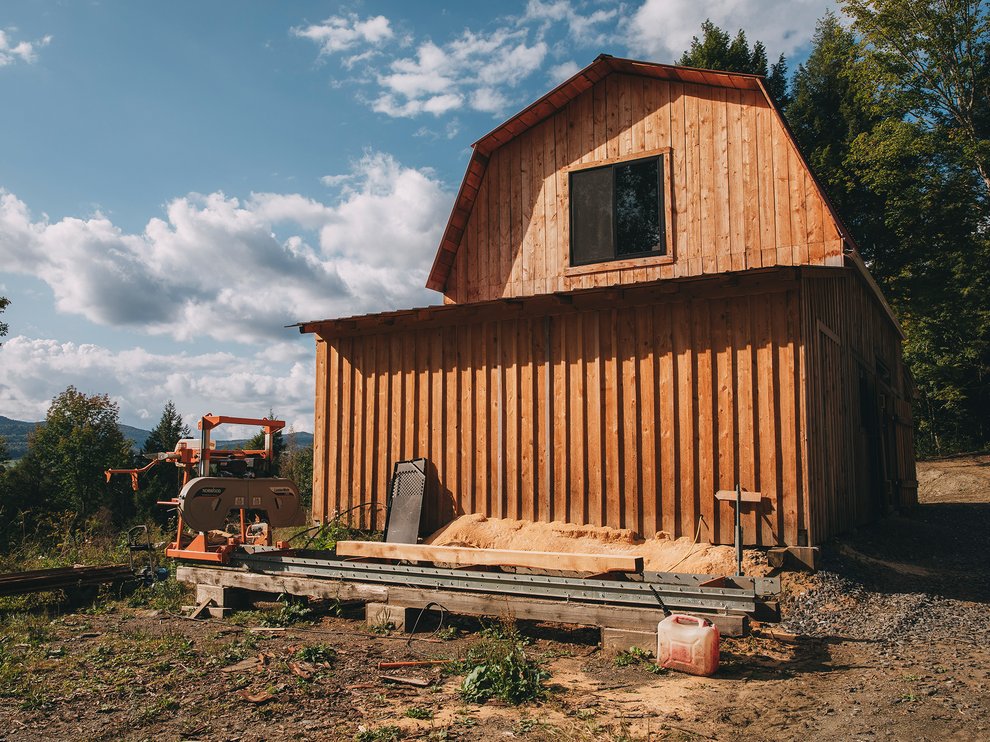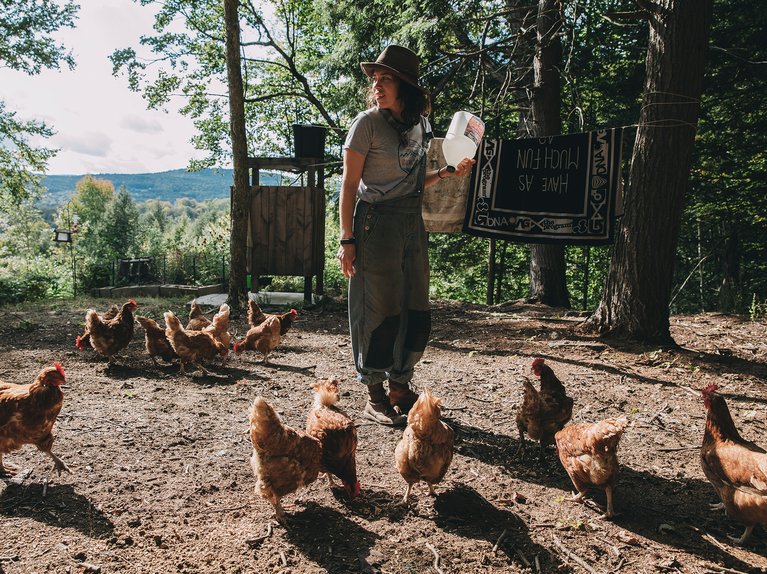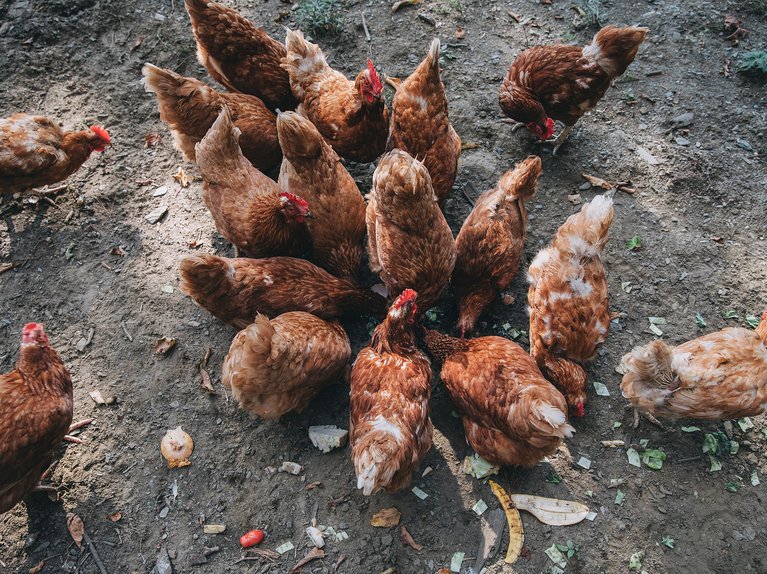 Learning practical skills isn't the only challenge they've had to work through. Turns out, the world isn't so friendly to nonconformists, no matter how eco-friendly and altruistic their intention.
"The biggest thing we have learned is just how much our culture and society has stacked against those wanting to be able to live out a self-sustaining, simple life," says Taylor. While they've found plenty of allies, there are people, laws, and state restrictions that often hinder their efforts to live sustainably. According to Taylor, "Significant changes to the law, to the attitude of Americans, and to the cultural framework ought to be adjusted if we want to lessen our environmental impact."
Taylor recognizes how this experience has impacted her career. "I simply don't sweat the small stuff anymore. I've learned that to reach your goals, many small victories make for large and satisfying accomplishments." Pretty solid advice, if you ask us. ∆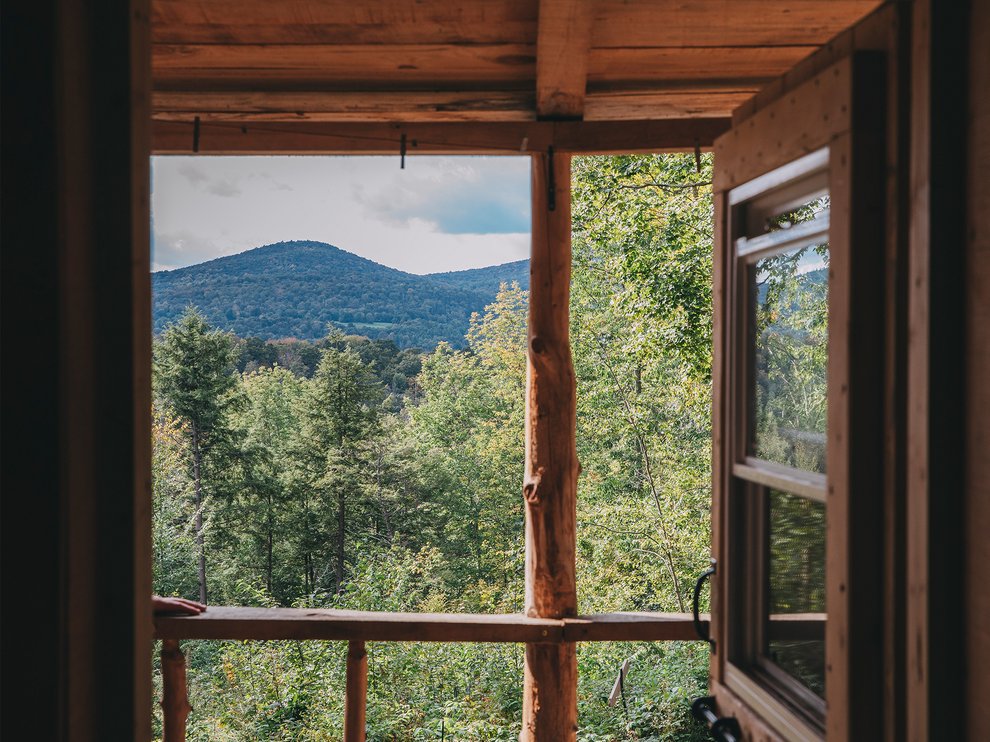 ---