Everything You Need To Know About Anon MFI® Face Masks
Everything You Need To Know About Anon MFI® Face Masks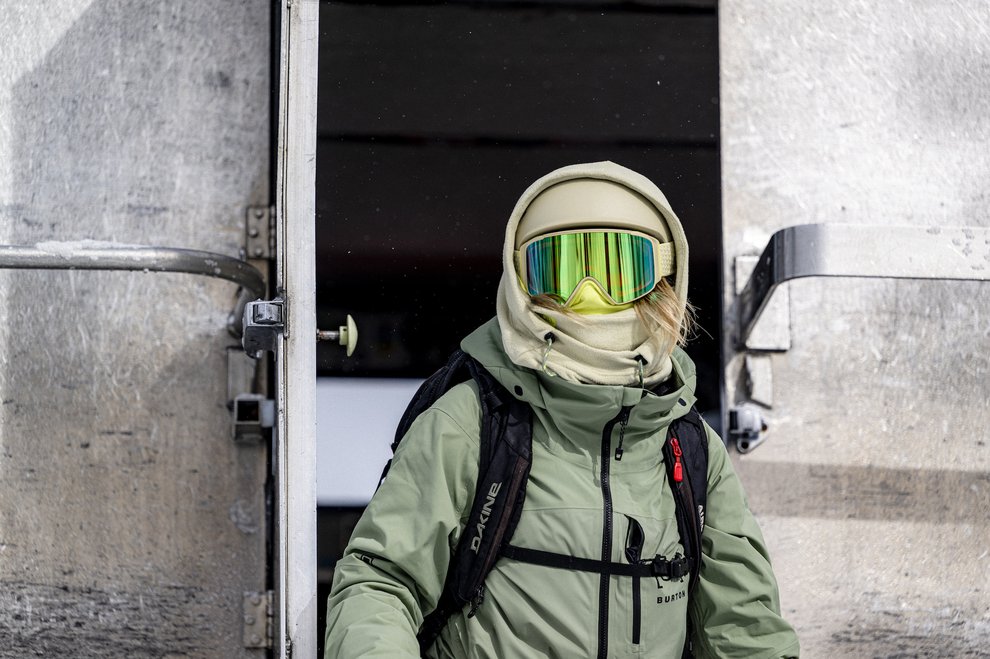 Seamless Goggle-To-Mask Coverage
Do you want to know something crazy? You can connect a face mask directly to your goggles for gap-free, fog-free coverage.
While it may sound impossible, we have the perfect tool for you. Anon's MFI Face Masks are designed to connect to your goggles for effortless coverage, all done magnetically. From neck warmers to helmet hoods, balaclavas, and more, you and the family can experience hassle-free coverage from the neck up. Rather than worry about a face mask that bunches up, doesn't fit quite right, or produces unwanted moisture buildup from lack of breathability, these face masks create an effortless experience by magnetically connecting directly to your goggles and can be worn up or down while out on the mountain.
This blog includes the following topics:
Video - All About MFI Face Masks
Anon MFI Face Mask Styles: Coverage, Fabric, & Weights
What is an MFI Carrier?
MFI Carrier Compatibility
How to Use + Wear MFI
Caring For Your MFI
Be sure to check out our video below, highlighting what MFI is, how an MFI face mask works and more.
Anon MFI Face Mask Coverage, Fabric, & Weights
For those who prefer a variety of masks to wear throughout the season, Anon has you covered. With options like Neck Warmers for neck and facial coverage and Helmet Hoods with a cozy fleece fabric (designed to be worn over the helmet), there's something for everyone.
While an MFI face mask is quite simple in function and use, the face mask line is versatile in terms of:
Coverage Types
Fabric Material
Varying Weights
Coverage Types
Depending on your preference for coverage, the MFI line offers everything from traditional neckwear tohelmet hoods, balaclavas, baselayers, and more. If you're seeking a simplistic neck warmer for mild to moderate conditions, check out our Midweight MFI Face Mask or Lightweight MFI Face Mask. If you want something cozy that goes over the helmet, check out our fleece helmet hood. Plus, there's base layers with integrated MFI, like the MFI Pullover Hoodie, Long Sleeve MFI Base Layer Top, and Midweight MFI Base Layer featuring an integrated Balaclava.
Fabric Material
When it comes to materials used with MFI, you can select from wool blends, soft fleece, and light to midweight polyester fabrics. Check out our MFI Wool Neck Warmer for lightweight breathability or our MFI Microfur Neck Warmer, for a cozy fleece feel against the skin.
Varying Weights
For conditions such as mild, moderate, or storm-like weather conditions. If you're looking for a mask that works well for stormy conditions, consider the MFI Tech Balaclava, or one of our MFI Fleece Face Masks. If you're interested in something that's designed for moderate weather, opt-in for a MFI Midweight Neck Warmer. If the conditions are looking perfect, and you'd just like some extra UV protection, check out our lightweight MFI Mesh Neck Warmer.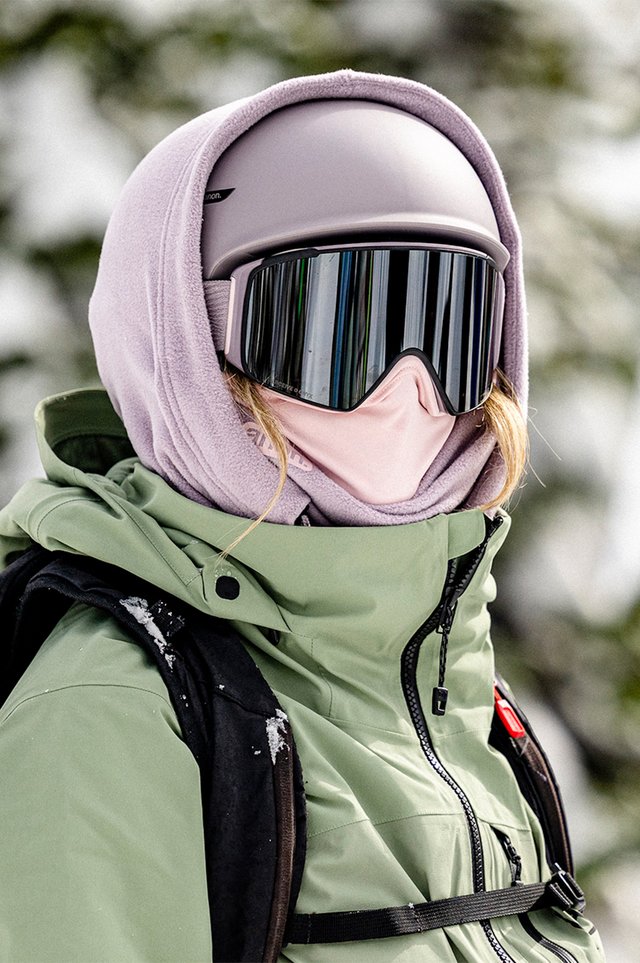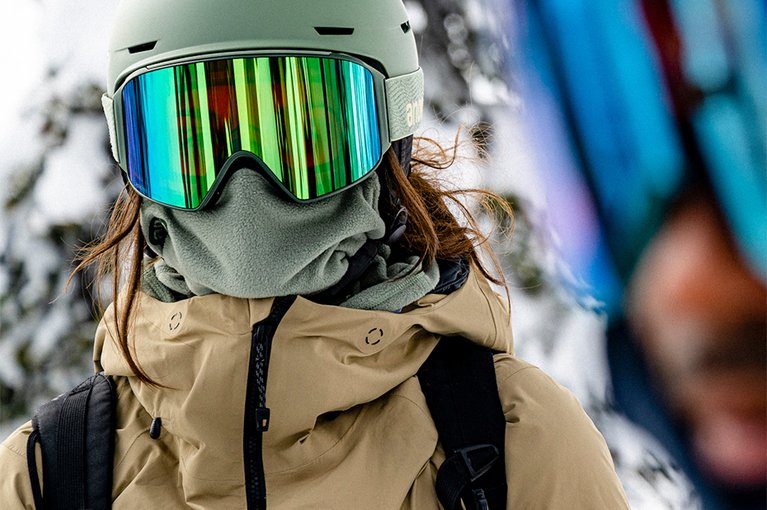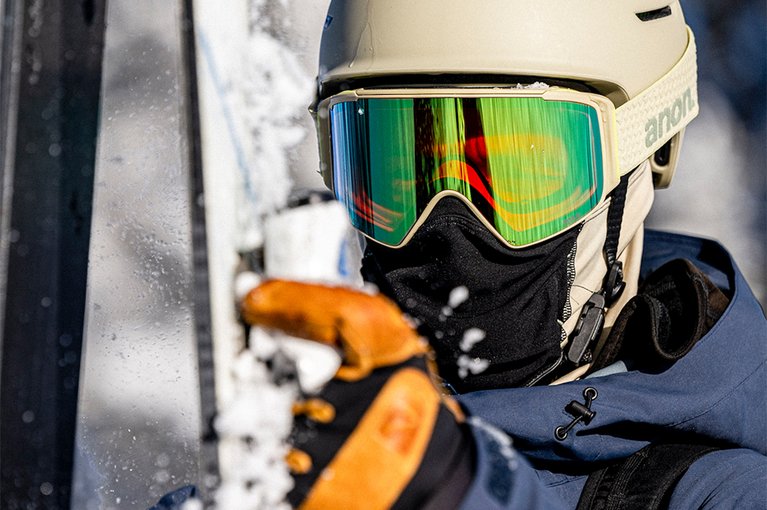 What is an MFI carrier?
MFI face masks have a few characteristics that create the perfect on-snow look and feel. In this portion of the guide, we'll cover what a carrier is: the insert with magnetic connection points designed to insert inside the mask, creating the attraction to attach to your corresponding Anon compatible goggles seamlessly.
Think of a carrier as what "carries" the magnetism, drawing your mask towards your goggles, ultimately connecting the mask and goggles together. This carrier is a thin insert that attracts the face mask to the goggles.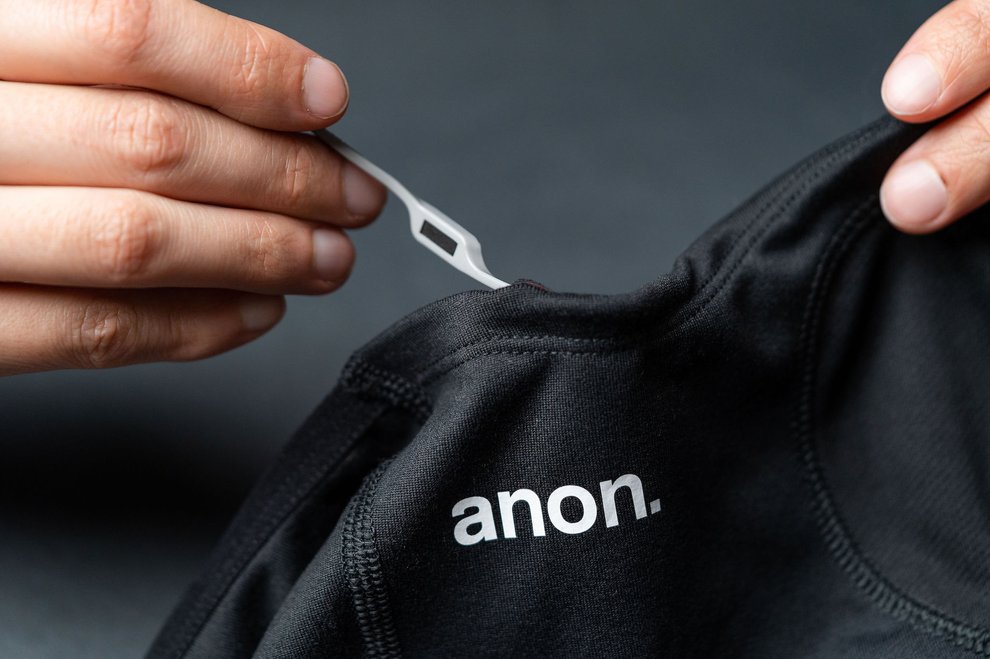 MFI Carrier Compatibility
There are three different types of carriers to accommodate the different-sized nose pockets of each goggle: Small, Standard, and XL. With the right insert, you'll have a properly formed fit for that mask-to-goggle connection. While there may come a time to replace these carriers, each MFI face mask will come equipped with all three carriers, providing you with the right carrier.
Small Carrier: WM3, WM1, & Deringer Goggles
XL Carrier: M5, M5S, M4, M4S, Sync, & Nesa Goggles
Standard Carrier: M2, M3, Relapse, Relapse Jr. & Tracker 2.0
How To Use An MFI Face Mask
To insert your carrier, locate the ends of the inner mask where the designated red stitched holes are located. You'll want to make sure the carrier is faced in a position that mirrors the frame of your goggle. This step in the process is designed to be completed once, there's no need to remove the carrier from your mask unless you want to switch masks, or wash your face mask.
Like a traditional mask, simply pull the mask over your head, with the carrier and mesh vent parallel to your goggles.
Raise your MFI mask up to your goggle, and the carrier will naturally glide towards your goggle, drawing them together, giving a perfected seal between the mask and goggle.
To disengage the mask, simply pull down.
Note: Some MFI neck warmers include a red center stitch to ensure the plastic MFI carrier is centered within the mask to align with the breath vent panel, which is designed to be positioned over the nose and mouth.
A Tip For Proper Fit:
If you prefer a snug fit, you can pull the backside of the MFI face mask up over the crown of your head, allowing the mask to sit more securely under your chin when not pulled up. With this style, you'll notice that you can comfortably pull your mask up or down, without having to readjust the overall look and feel of the mask. Plus, most MFI masks have an elastic edge binding across the backside to help keep the mask in place.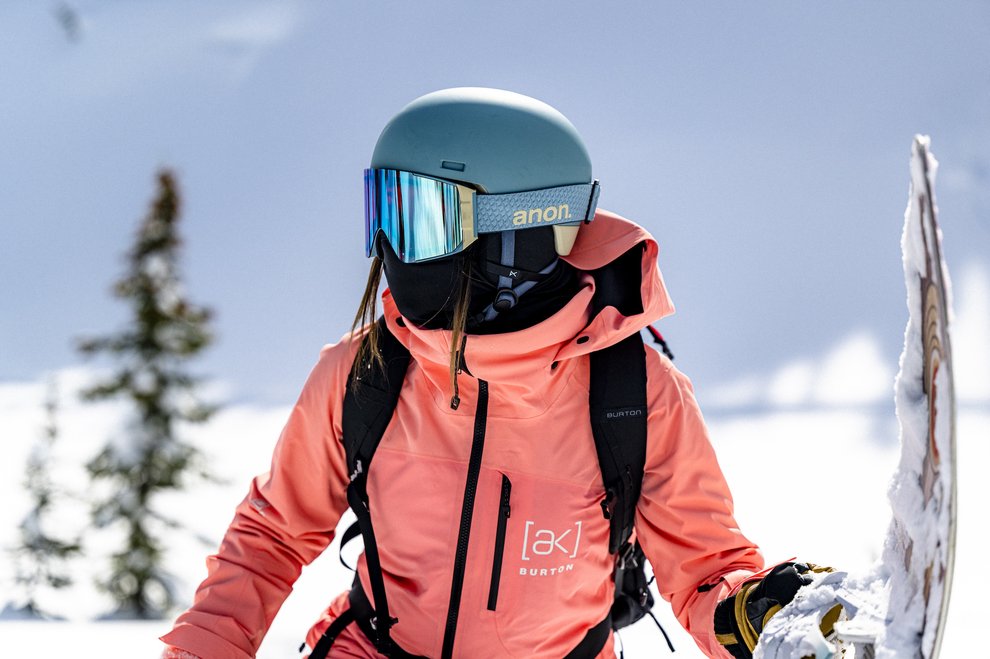 Caring For Your MFI Face Mask
We all know that multiple days out on the mountain can mean it's time to wash your garments periodically throughout the winter season. You can wash any MFI face mask with the rest of your gear, just be sure to remove your carrier before placing in the wash. We recommend air drying your face mask after the wash, then inserting the carrier once dry.
Pro Tip: If you're headed out for a trip, or have plans to be on the mountain for a few days, we recommend having a few MFI face masks to fit the wavering conditions on the mountain, so opt-in for a few MFI face masks for the season.
---